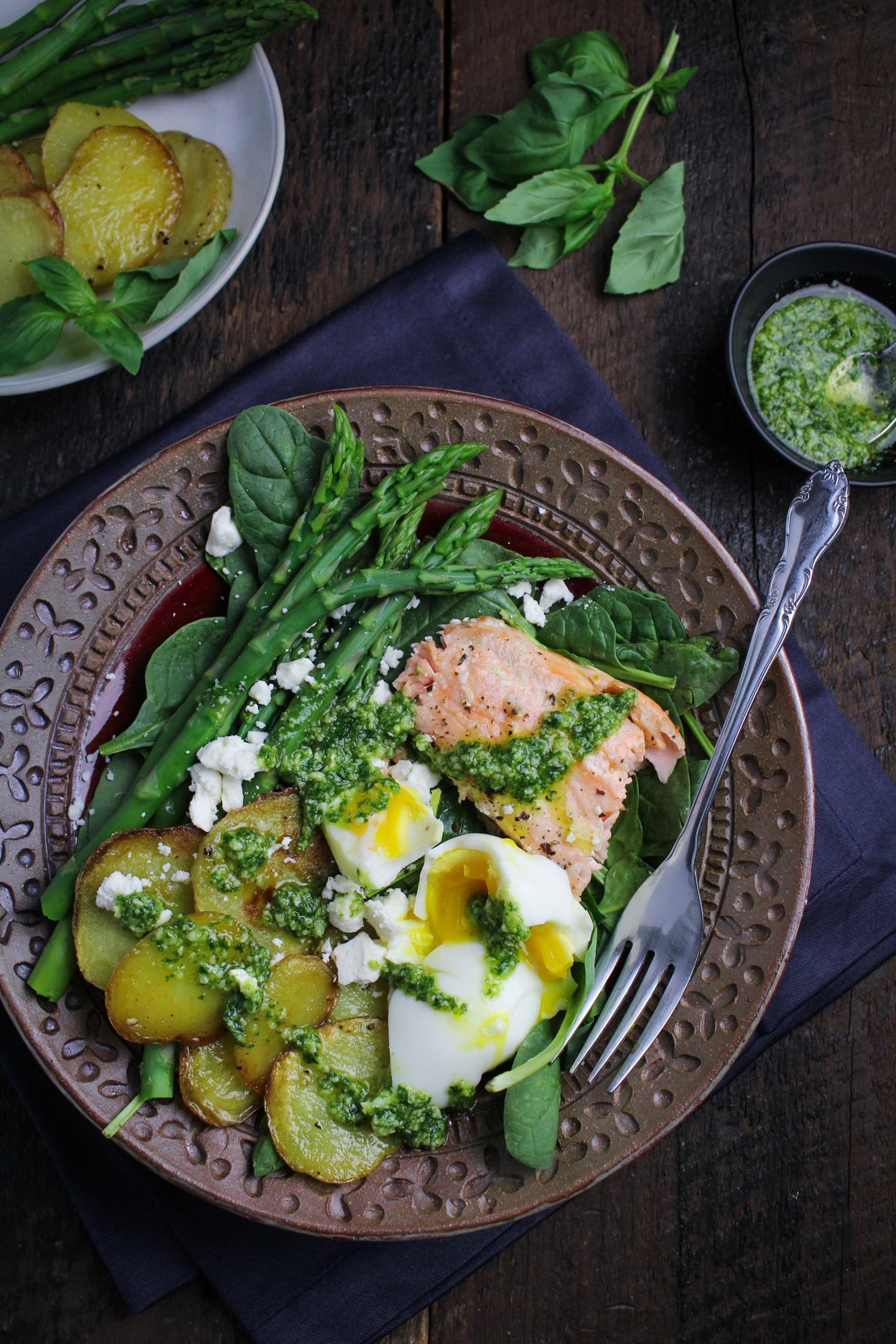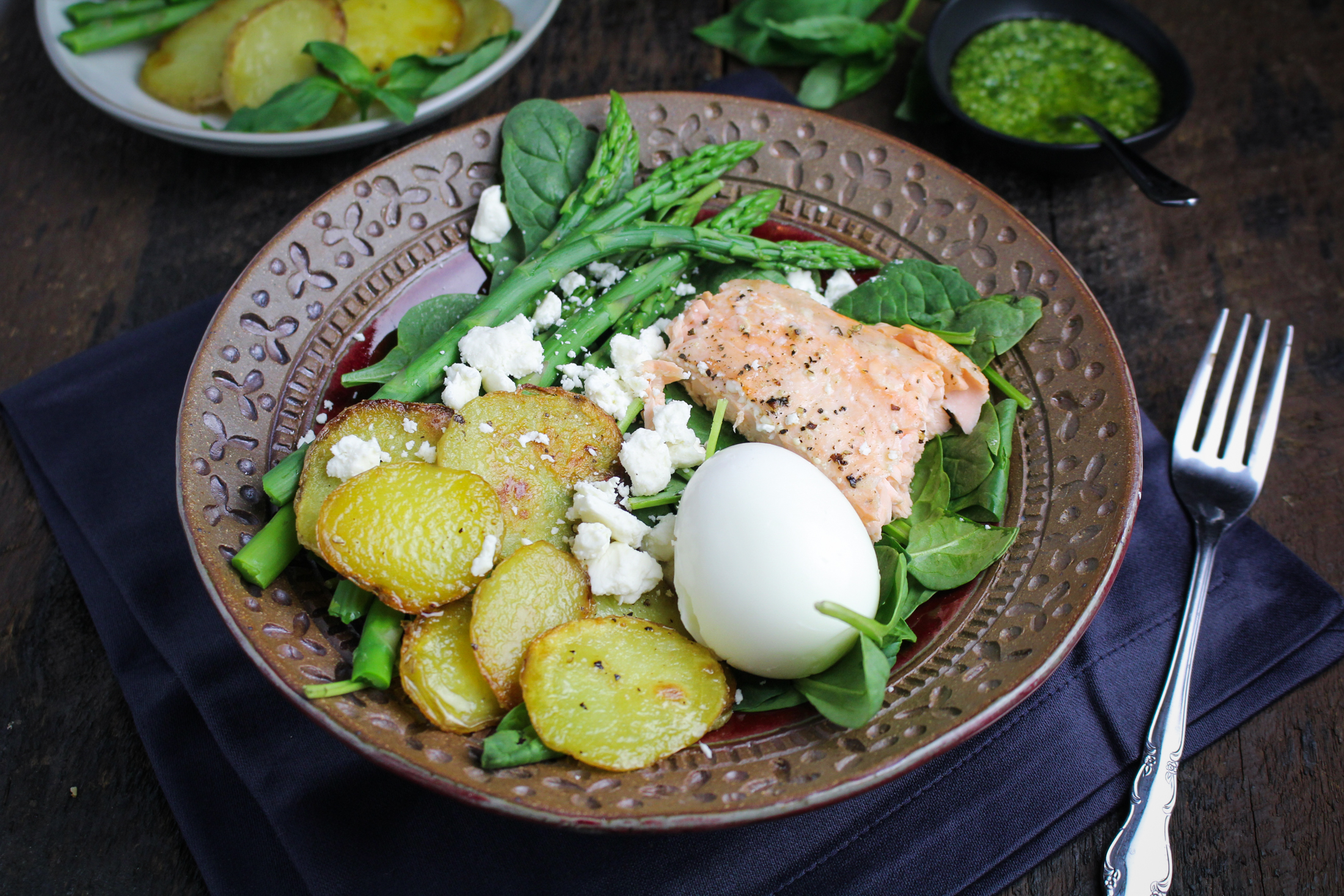 While Trevor works on his Comp-Sci masters, he's started working part time, primarily hosting at a local restaurant. Unfortunately for me, he works nights, which means I suddenly have an abundance of evenings to myself. I'd much rather have him to hang out with, but I've been trying to make the most of it by alternatively being productive and indulging in things I wouldn't otherwise. One night last week, one of the indulgent nights, I was flicking through Amazon Prime looking for something to watch, and Out of Africa popped up, with a little footnote saying it was leaving Prime at the end of the month. I knew nothing about the movie, other than that it was old, and that it had Meryl Streep and Robert Redford, so I figured I'd watch it and write at the same time. Needless, to say, the writing didn't happen – I was not prepared for how sexy an eighties movie about Africa could be! All this to say, if you have any recommendations for more movies I can watch on my solo nights in, preferably accompanied by a big salad and a glass of chardonnay, send them my way. I'm planning on enjoying my nights for one as much as possible.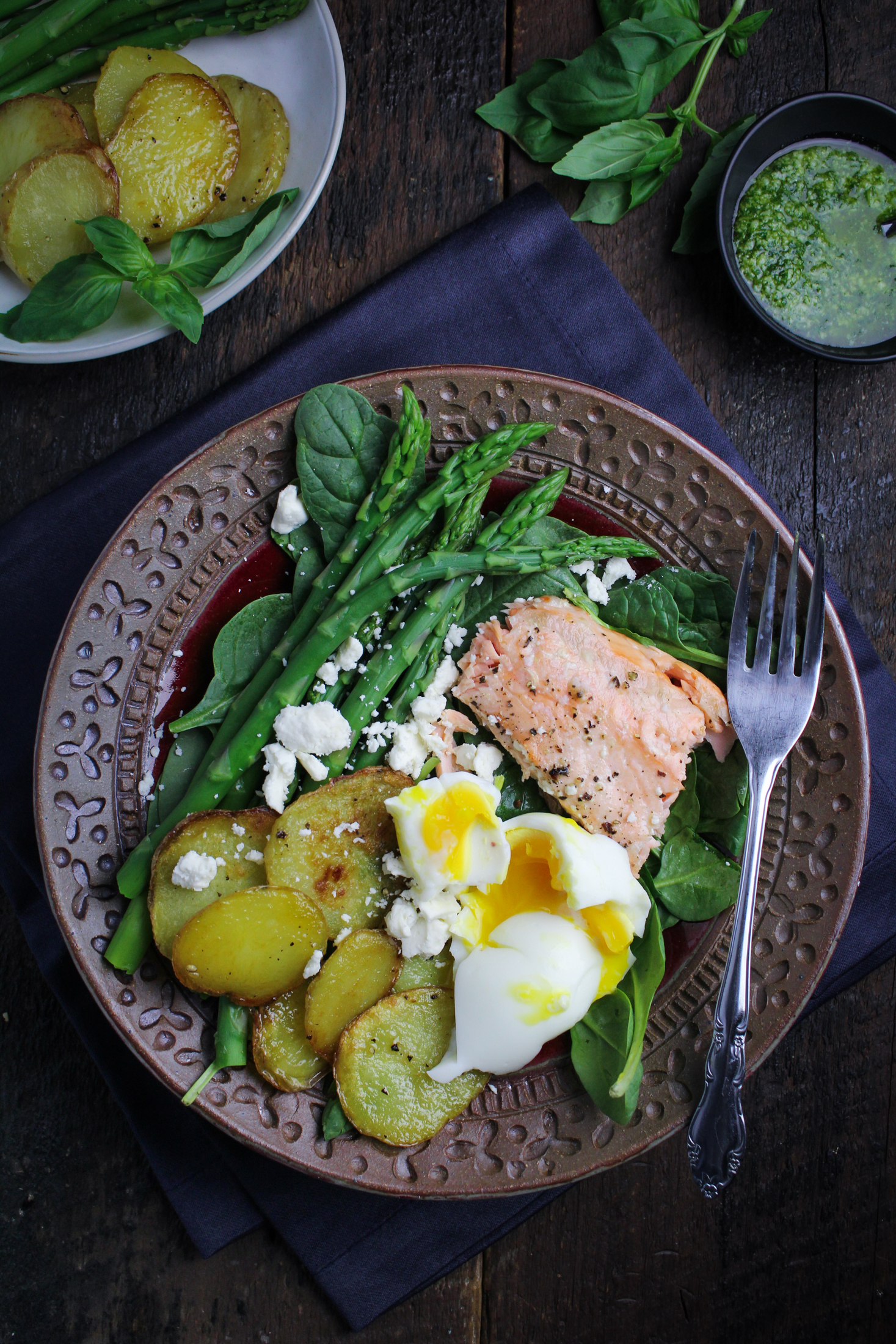 Solo dinners at home have proved to be mostly positive for my diet – I'm much less likely to cook something major when it's just me (although I will admit that I also feel less guilty ordering take-out). This salad is inspired by the spring offerings at Sweetgreen, an establishment I have a love-hate relationship with. How do they continually get me to pay $12 for a salad? Why do people wait in line for over an hour when you can order online 15 minutes ahead of time and walk in front of those poor suckers waiting in line, glaring at you? Why is it that their salads are so much better than any other salad offering within walking distance of my office? Whatever the answers, I love the new combination of salmon, new potatoes, and asparagus that they offer. I took it a step further at home, adding a pesto dressing, feta cheese and a soft-boiled egg. It's not the world's lightest salad – I wanted the potatoes almost poached in olive oil – but it's got lots of good nutrients, it's seasonal, and it makes a very satisfying meal. And it goes really nicely with Meryl Streep movies.
Like what you just read? Subscribe to Katie at the Kitchen Door in the box on the right, on Feedly or Bloglovin', or follow along on Facebook, Twitter, Pinterest, and Instagram. Thanks for reading!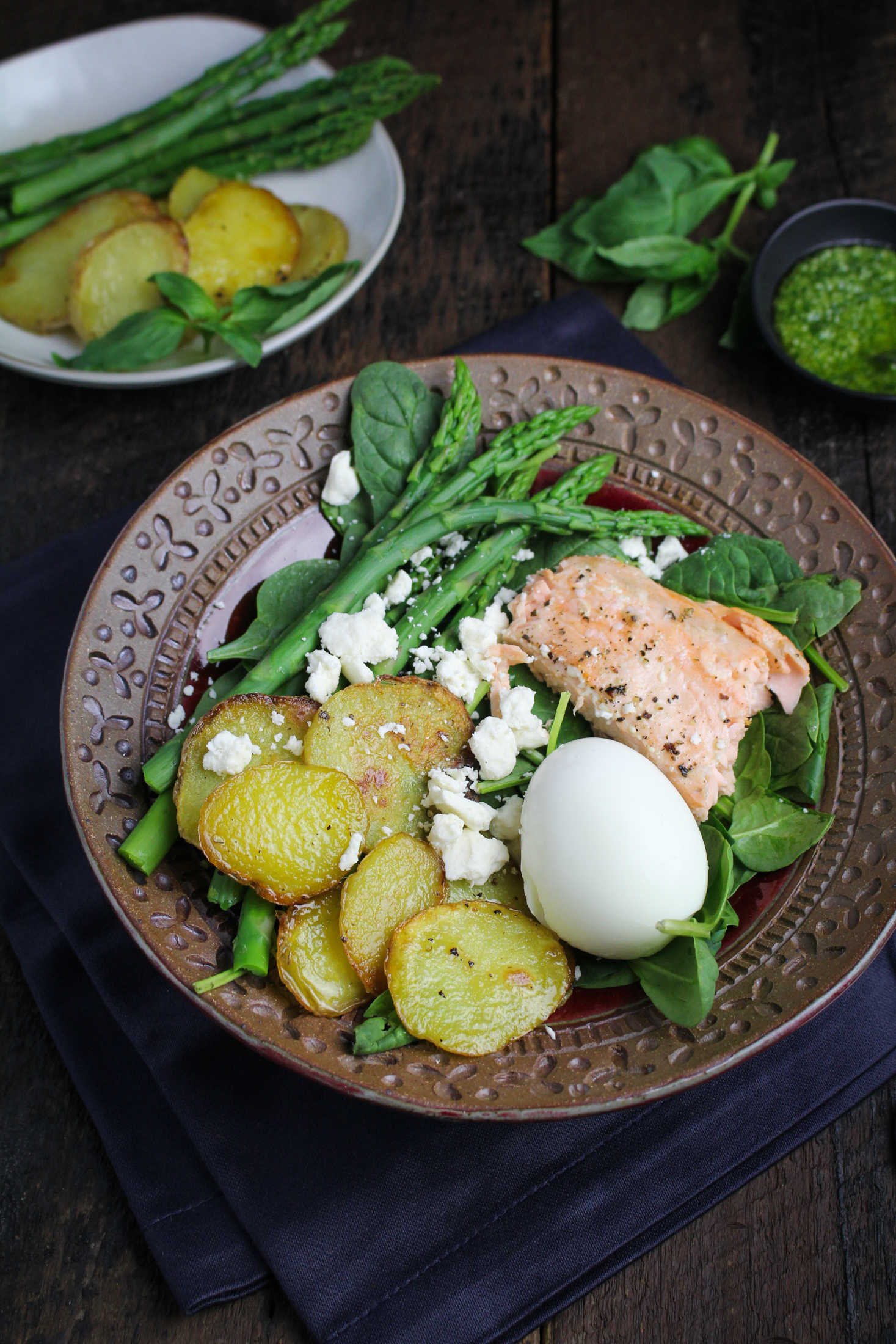 Salmon, Asparagus, and Roasted Potato Bowl with Pesto Dressing
Inspired by Sweetgreen. Serves 4.
4 small Yukon Gold potatoes, washed and cut into 1/4 inch round slices
1/4 c. plus 1 TBS olive oil
sea salt and pepper to taste
1 lb. salmon fillet, deboned
4 large eggs
1 bunch of fresh asparagus, woody ends trimmed
4 oz. feta cheese
8 oz. fresh spinach or arugula
pesto salad dressing, such as this, or store-bought pesto thinned with olive oil
Preheat the oven to 400°F. Toss the sliced potato rounds with the 1/4 c. of olive oil and spread in a single layer on a roasting pan. Season with salt and pepper, and roast until tender, about 20-25 minutes, flipping potatoes once halfway through cooking. Remove the potatoes from the oven and set aside.
Increase oven temperature to 425°F. Line a small roasting pan with tin foil. Drizzle half of the 1 TBS of olive oil on the tin foil, then place salmon fillet skin side down on foil. Drizzle remaining olive oil on top of fillet and season with salt and pepper. Roast until cooked through, about 12-15 minutes depending on the thickness of your fillet.
Bring a large pot of water to a rolling boil. Reduce heat so water is at a rapid simmer, and gently add eggs. Set timer for 6 minutes. Remove the eggs precisely at 6 minutes with a slotted spoon and run under cold water. Once eggs have reached room temperature, peel eggs and set aside.
Add the asparagus to the simmering water that you cooked the eggs in. Simmer the asparagus until bright green, about 2-3 minutes, then remove the pot from the heat, drain the asparagus, and rinse with cold water. Set asparagus aside.
To assemble the salads, divide spinach or arugula between plates. Top with a generous piece of roasted salmon, a few potatoes, the blanched asparagus, and a sprinkling of feta cheese. Drizzle with pesto dressing and serve immediately.
2