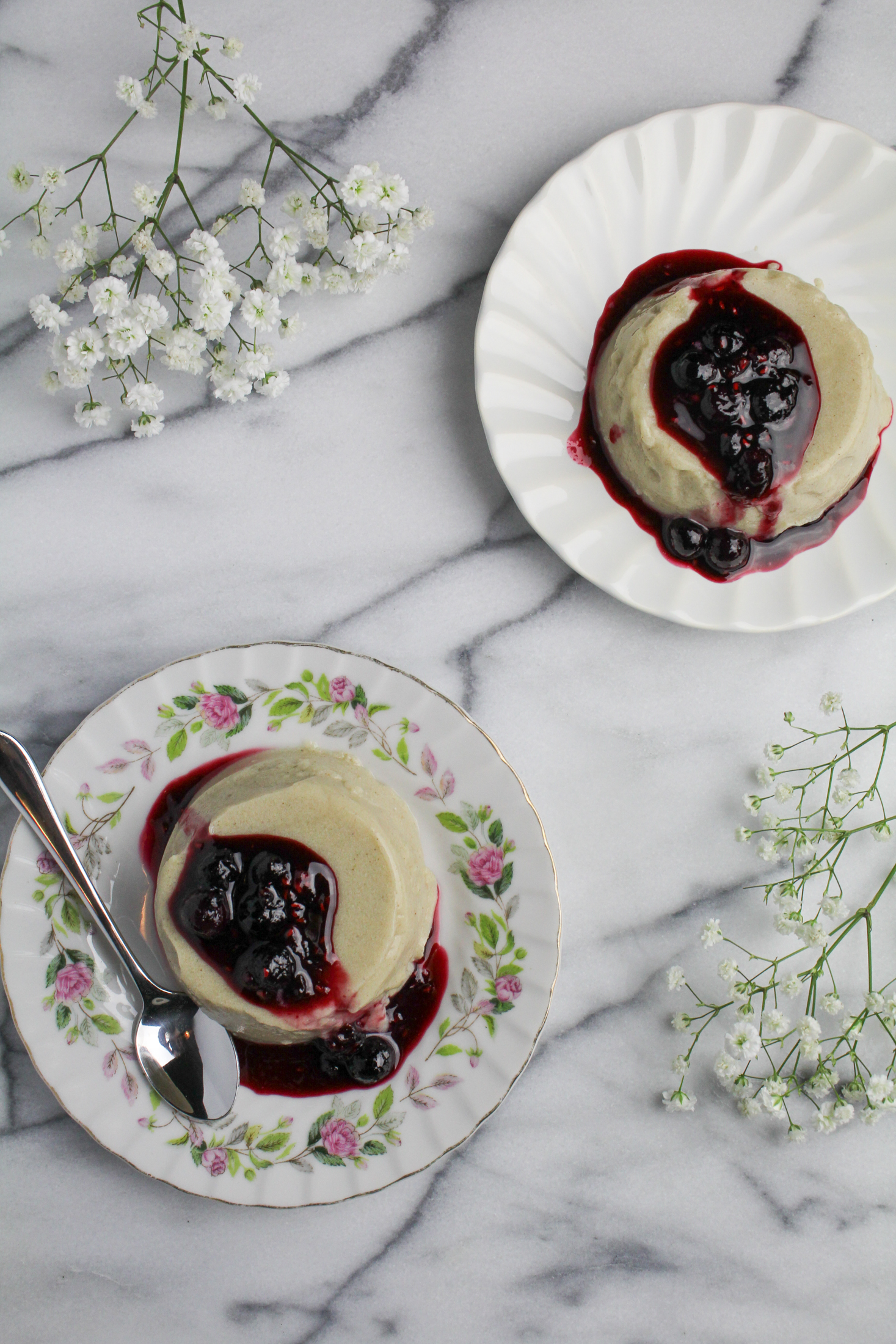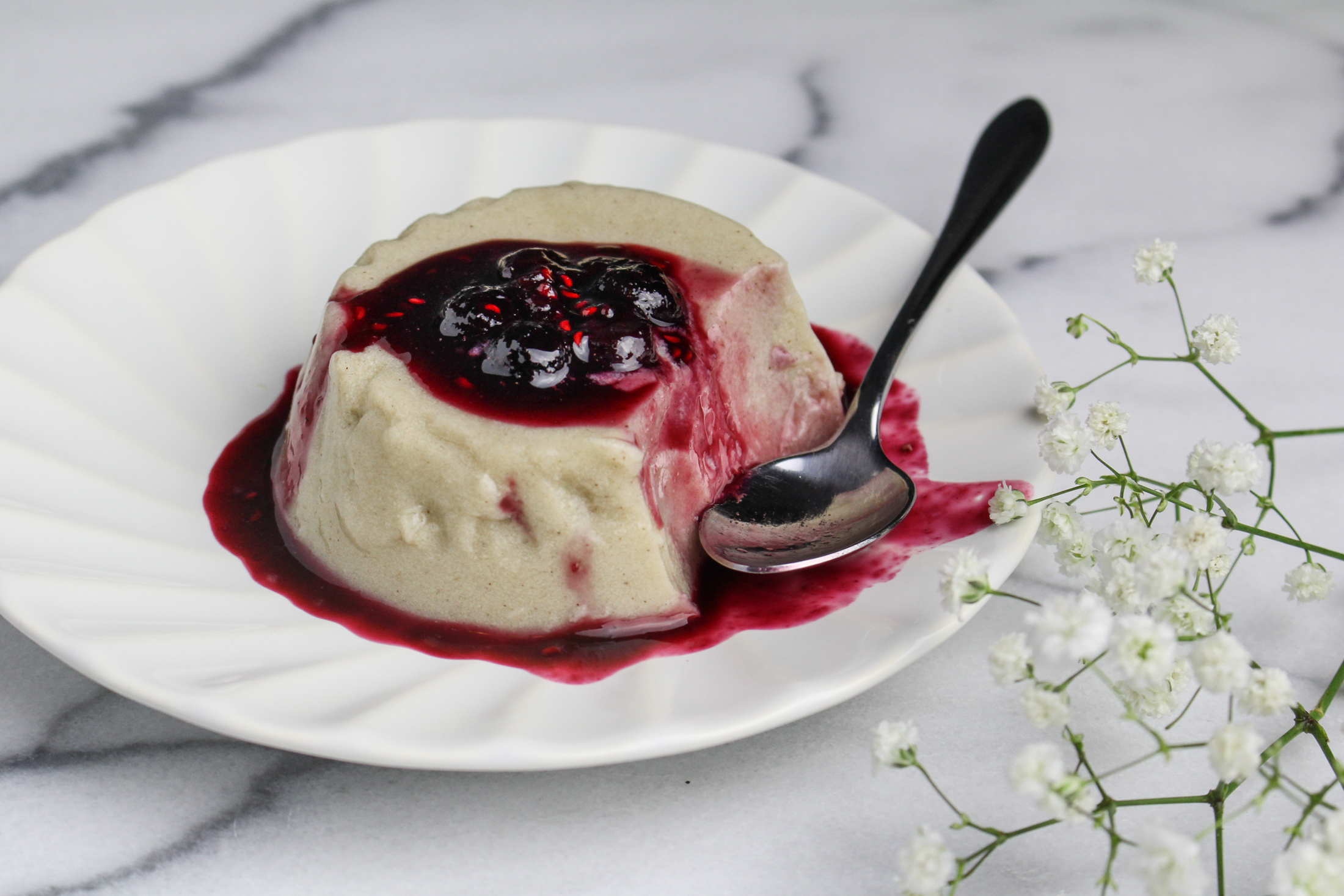 April, as I'm sure you all are well aware, is Earth Month. Although Earth Day itself falls on April 22nd, all month long we celebrate our world and take part in activities to protect its resources – our national parks, our clean water, our food, our air. Over the past year, I've begun thinking more about where my food comes from, and what went into creating it. I have more questions than I did before – what did this chicken eat? Was it healthy? What chemicals did this spinach absorb while it was growing? How far did this avocado travel to get to me? I care because how food was raised has a direct impact on not only my health, but the health of the earth. Putting too many constraints around your food sourcing can take away the joy of cooking, so I'm not, and probably never will be, a die-hard locavore or organic eater. But I do believe that when you can afford it, and when you can manage seeking out the best possible ingredients on top of all the other things you have on your to-do list, choosing consciously-raised ingredients is worth it.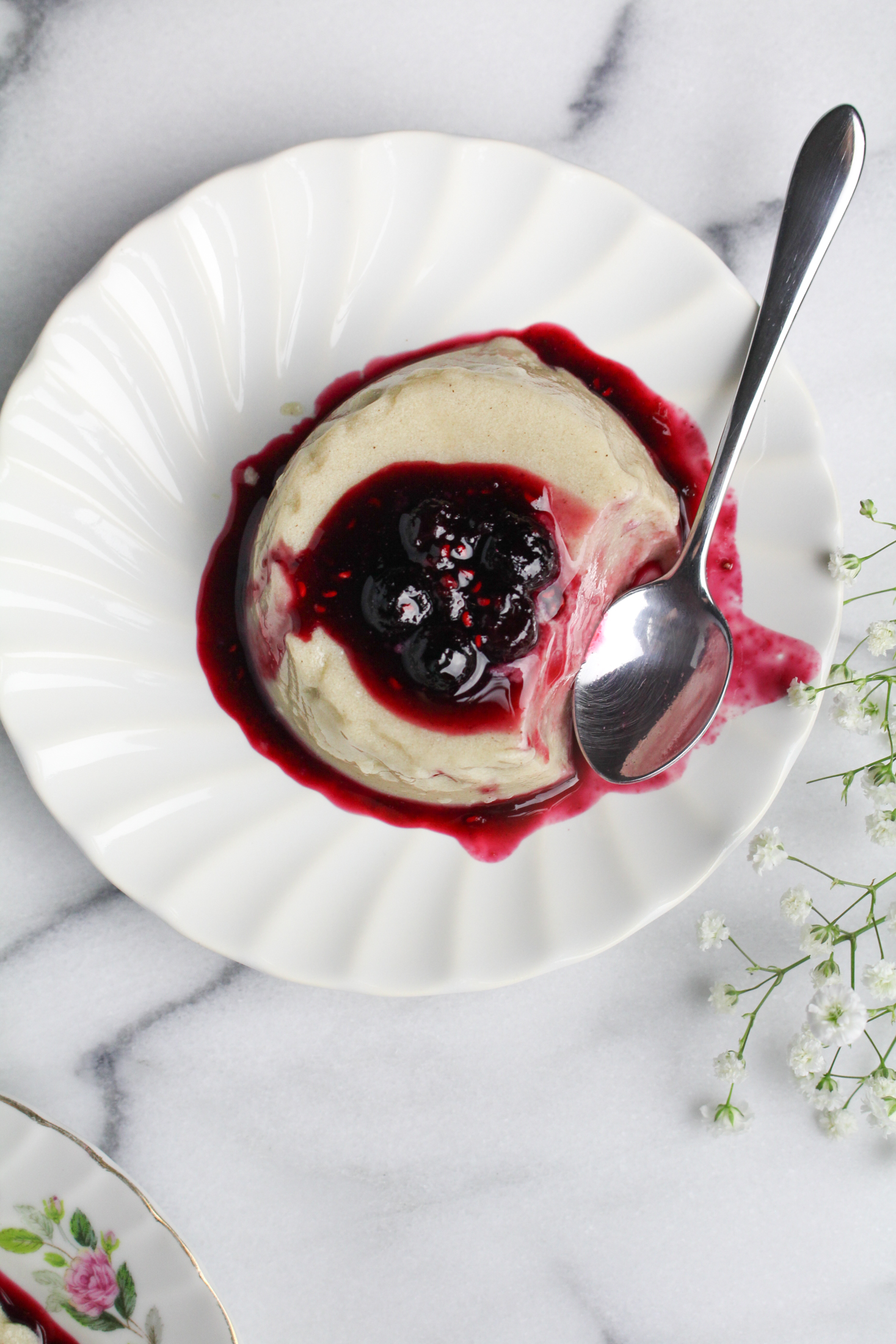 I've also been noticing more and more how much better I feel when I put good, plant-based foods into my body (or, it might be more accurate to say that I notice more how bad I feel when I fill up on grease and empty carbs). I'll never totally give up cheese or chocolate or hamburgers, but  I have started to treat those foods as, well, treats. Still, I have a killer sweet tooth, and one of the hardest things for me about healthy eating is finding  desserts that satisfy my cravings without totally blowing my healthy habits.
All this to say that when Star Market approached me about partnering with them on a post for Earth Month, using ingredients from some of the organic and environmentally-conscious brands they carry in their stores, I was on board. Throughout the month of April, they've been running their "Every Cart Counts" campaign, encouraging shoppers to choose ingredients from WhiteWave brands like So Delicious, Earthbound Farm, Silk, Simply Pure, Horizon, and Vega. As part of the promotion, some lucky shoppers around the country have had WhiteWave buy their entire cart of groceries when they contain one or more participating items – because a single choice can have a big impact on your health and your environment, and that's worth rewarding!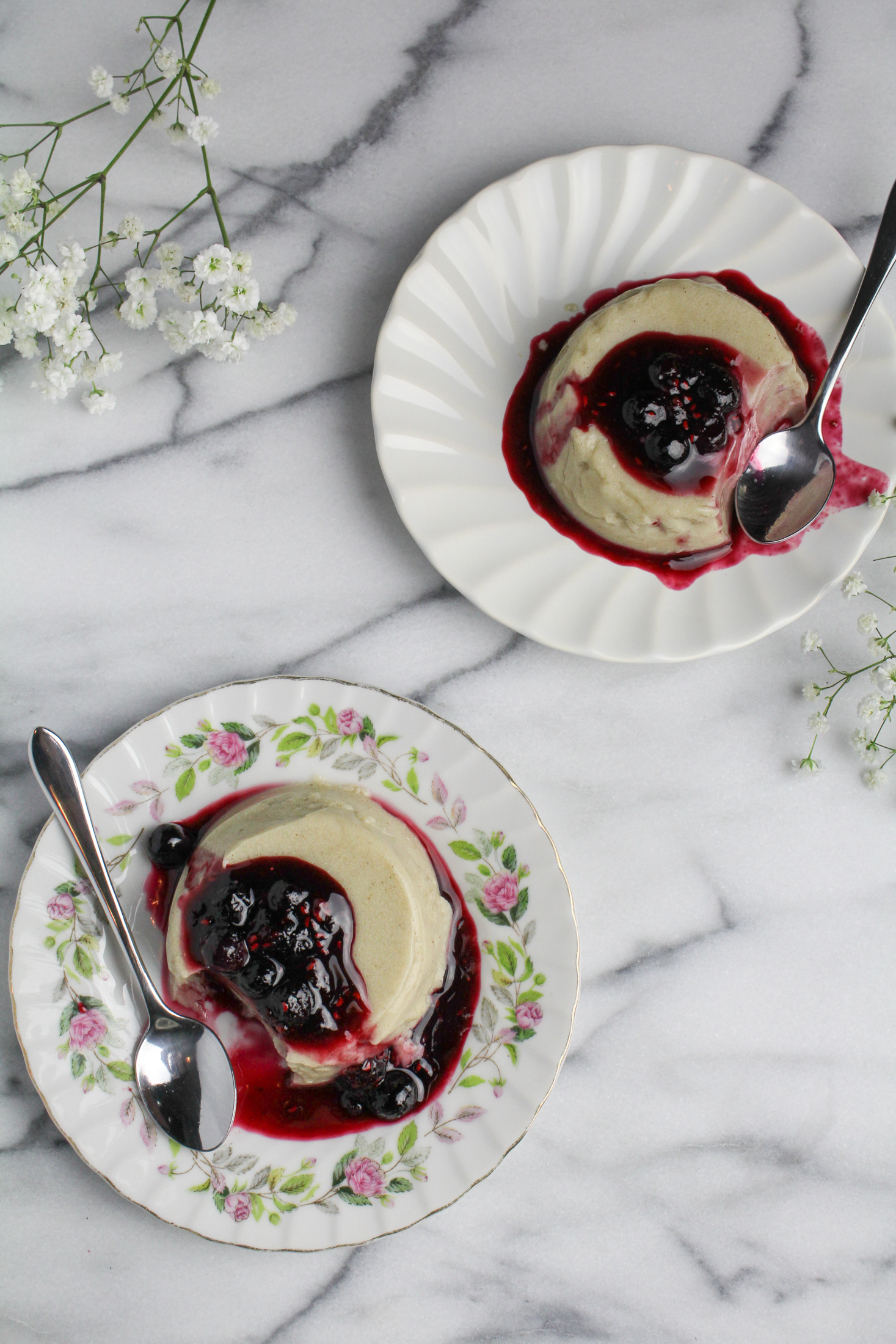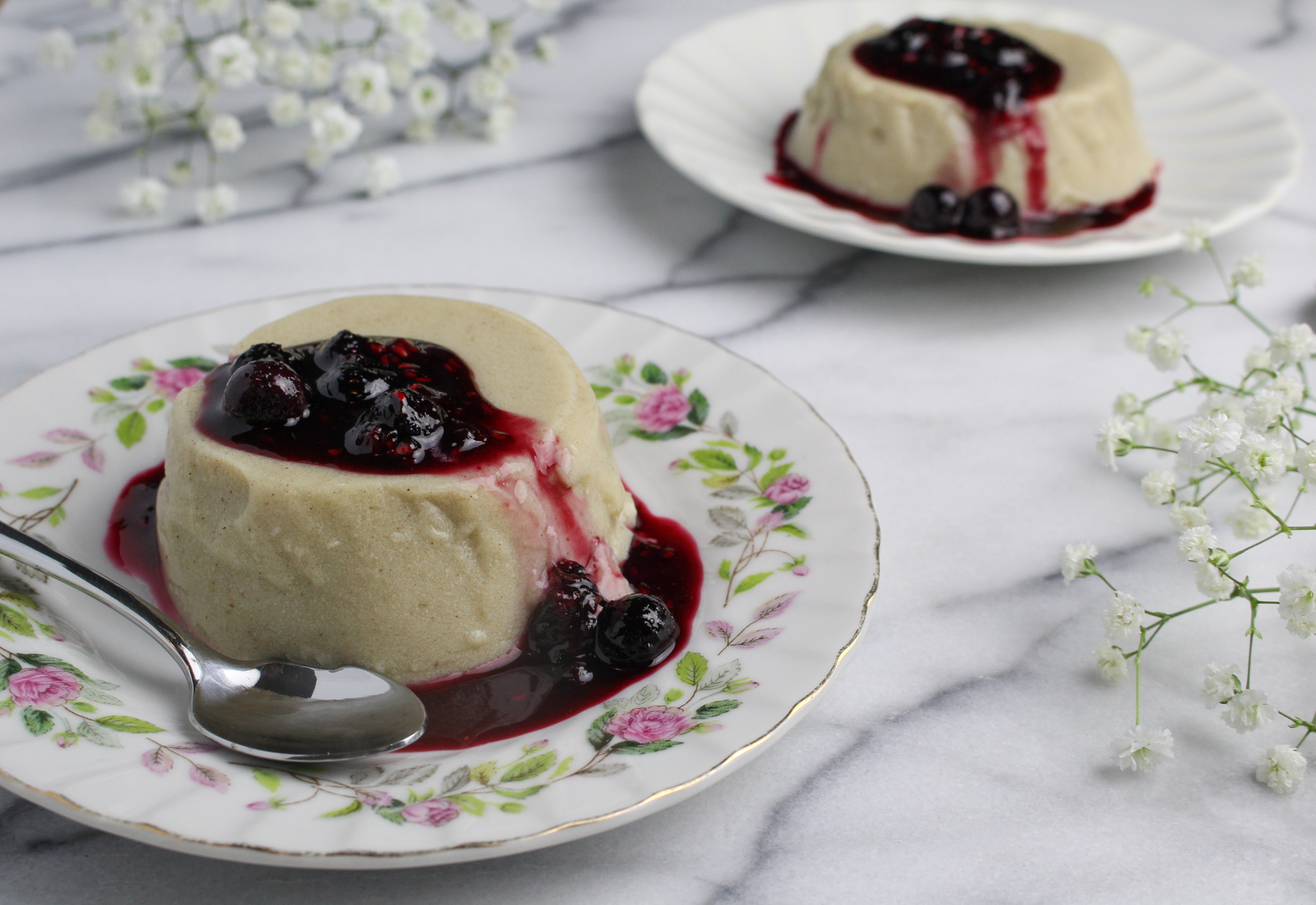 Because of the afore-mentioned sweet tooth, I decided I wanted to work on a dessert recipe to help promote this campaign. Something that felt like dessert, not health food masquerading as dessert, but still cut out a little fat and a little sugar from my dessert choices. Using just 5 ingredients – So Delicious Unsweetened Almond Milk, eggs, gelatin, dates, and cinnamon – I made a simple but elegant almond milk panna cotta, topped with a berry sauce using Earthbound Farm's organic frozen berries. Panna cotta is one of the easiest desserts out there, and I was able to throw this together in 20 minutes right after work, put it in the fridge to set for a few hours, and then enjoy that same night after dinner. It's very light – since the panna cotta itself uses only dates as sweetener, it relies on the berry sauce for the bulk of its sweetness (although a caramel or chocolate sauce would be equally at home here, I think).
Treat the earth right, treat yourself right – the next time you're at the grocery store, take a moment mid-shop and look at your cart. Is there anything you could swap for something that will not only be better for you and your family, but better for our environment, too? Could a bag of frozen spinach make a better filling addition than ground beef for your lasagna, leaving you to enjoy a nice steak later in the week guilt free? Would your kids be OK with coconut milk ice cream this week instead of a dairy-based treat? Even the small choices once a week add up – every cart counts!
This is a sponsored conversation written by me on behalf of Albertsons Safeway. The opinions and text are all mine.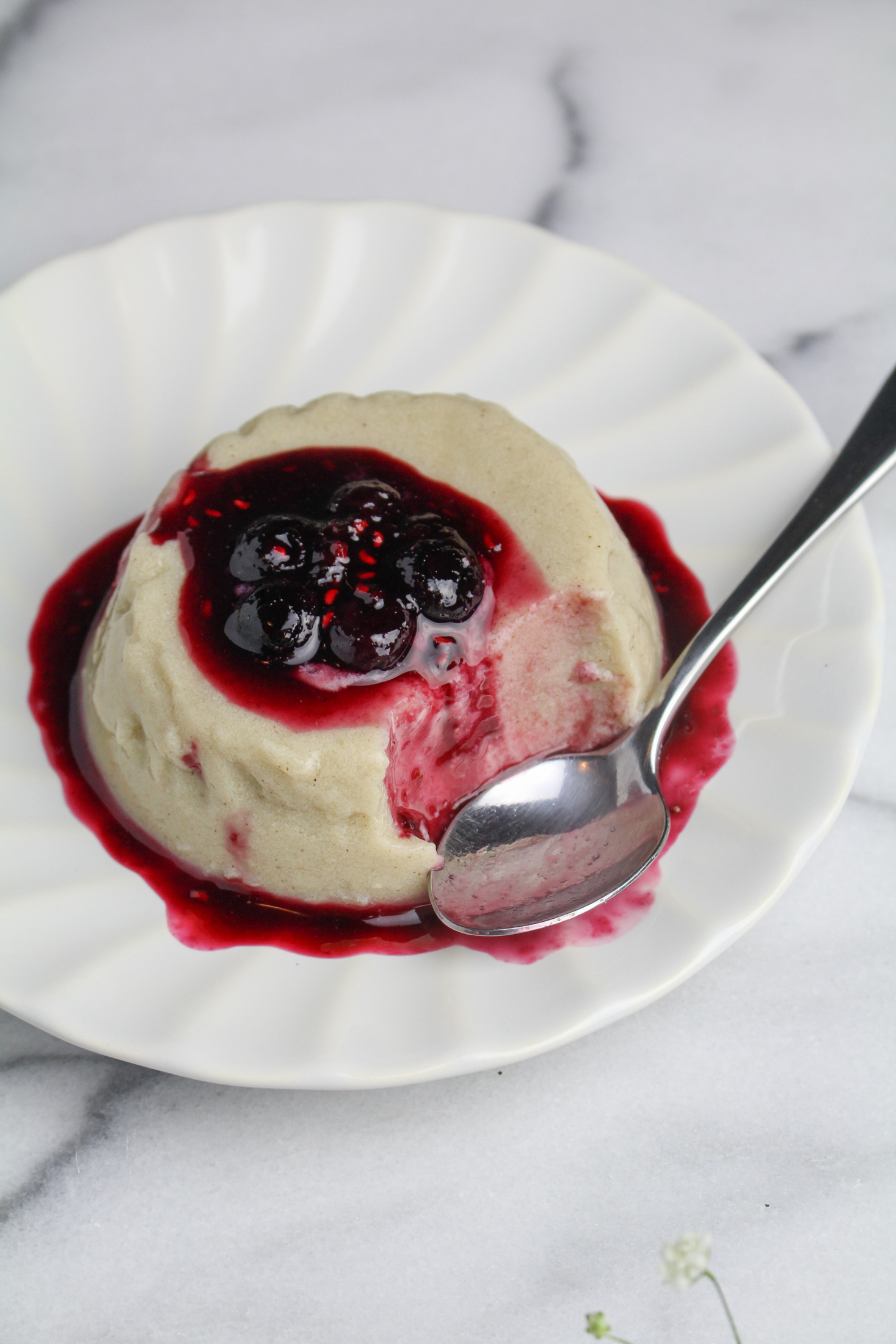 Cinnamon Almond Milk Panna Cotta with Berry Sauce
Serves 4.
2 1/4 c. So Delicious Unsweetened Almond Milk, divided
6 pitted dates
2 large egg yolks
1/4 tsp ground cinnamon
1 packet (1/4 oz.) gelatin
1 c. Earthbound Farms frozen berries
1/4 c. sugar
Place 2 cups of the almond milk and the dates in a blender and blend on high until mixture is smooth. Pour into a large saucepan and bring to a simmer over medium heat, then remove from heat. In a heat-proof bowl, whisk the egg yolks and cinnamon together until yolks are pale yellow and smooth. Pour the hot almond milk mixture into the eggs in a thin stream, whisking the eggs as you do so, to temper the eggs. Pour the mixture back into the saucepan and return to a simmer, whisking the whole time to prevent the eggs from scrambling. Mixture should thicken slightly. Remove from the heat once thickened.
Put the remaining 1/4 cup of almond milk in a bowl. Sprinkle the gelatin over the top of the milk and let stand for one minute. Pour the hot almond milk through a fine-mesh sieve on top of the gelatin, pressing on any solids that remain in the sieve to extract as much liquid as possible. Stir gelatin and almond milk mixture to thoroughly combine. Pour the panna cotta mixture into four 4-oz ramekins. Cover each ramekin with plastic wrap and place in the fridge. Refrigerate until set, at least 3 hours.
To make the berry sauce, place frozen berries and sugar in a small saucepan, heat over medium-low heat, stirring frequently. Cook until berries have released their juice and have softened to the point where you can squish them with the back of a wooden spoon. Remove from the heat and set aside.
To serve the panna cotta, remove the ramekins from the fridge. Carefully run a knife around the edge of each panna cotta to loosen it from the ramekin. Place a plate on top of each ramekin, and invert to unmold the panna cotta. Serve topped with a generous spoonful of berry sauce.
1