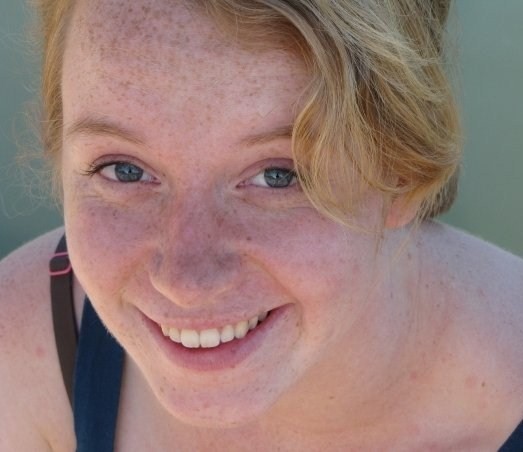 Welcome to Katie at the Kitchen Door! I'm Katie, a 27 year old consultant by day, food blogger by night. I've been writing Katie at the Kitchen Door for over 6 ½ years, and it has grown from a tiny place not even my mom knew about into a full-fledged food blog with a community of over 6,000 readers – all thanks to you!
I live in Boston with my fiancé, Trevor, who occasionally pops up here to share a great grilling recipe or his latest homebrew project. Our friends joke that he's the actual author of this blog, since every time they come over for dinner, he does most of the cooking. When we're not in the kitchen experimenting, you can find me out running, tending our massive kitchen garden, at ballet class, or putzing around with my camera. I'm also frequently on the road for work, headed to destinations including Russia, Ecuador, Italy, and Hong Kong – travel is an incredible opportunity, and you'll frequently find me writing about my latest experiences here.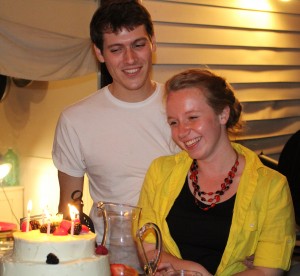 On Katie at the Kitchen Door you'll find recipes that are creative but approachable, inspired by everything from my travels abroad, to meals I've had in great local restaurants, to that really good cookie they sell downstairs in my office – you know, the one I can't resist buying at 3PM on an overwhelmingly busy work day. I'm passionate about good food, and I'm not one to shy away from an indulgence, whether it's an over-the-top homemade sundae, or a big bowl of creamy carbonara. That said, I also believe strongly in the idea of nourishing your body with healthy, whole food, and you'll commonly find me sharing healthy dinner ideas and updates on my own fitness goals and challenges. I strive to balance health and indulgence, never sacrificing flavor, and hopefully you'll find that this blog represents that balance.
I love hearing from readers and working with brands – to get in touch with me, send me an email at katieatthekitchendoor[at]gmail[dot]com, or see details on my "Work With Me" page. Thank you so much for taking the time to visit my blog – if you like what you see, subscribe on the right, or follow along on Feedly, Bloglovin', Facebook, Twitter, Pinterest, Instagram, or Google+.
Fun Fact:
The name of this blog comes from an old war-time song my grandmother used to sing to me when I was little:
K-K-K-Katie, beautiful Katie
You're the only g-g-g-girl that I adore
When the m-m-moon shines
Over the cow shed
I'll be waiting at the k-k-k-kitchen door.
(All photographs and text are my original work and are protected by copyright.  Please ask me before reproducing anything.)