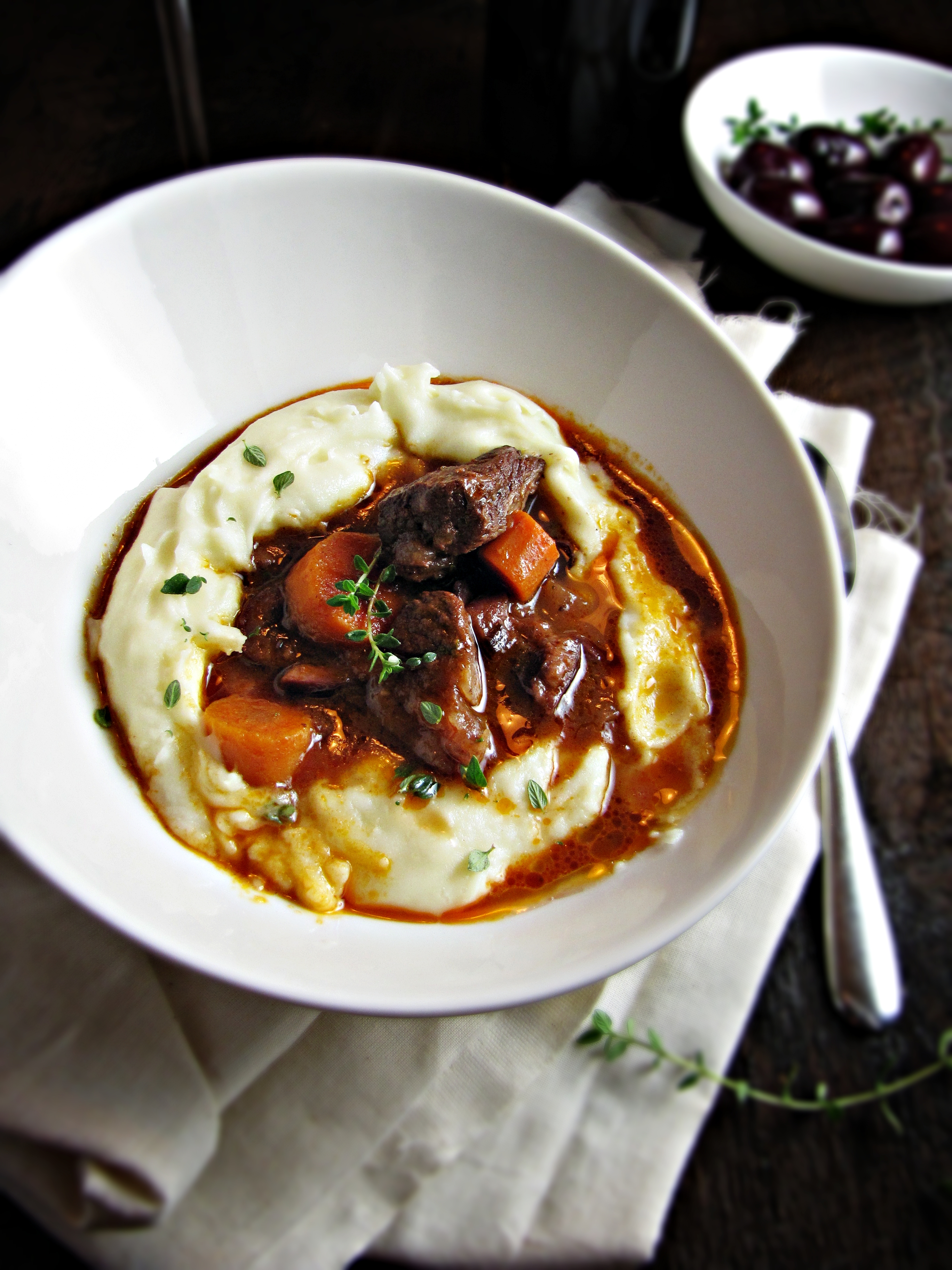 Update: Congratulations to Amanda of Something Savory on winning the giveaway!  Please contact me with your information so I can send the book.
There are a lot of great cookbooks coming out this fall.  And I mean a lot.  Like, so many that Eater had to split up their fall cookbook preview into two parts due to post size restrictions.  As an avid cookbook devourer, blogger, and all around food dork, this is pretty exciting to me.  Even more exciting?  The fact that I have a stack of these cookbooks on my bedside table to review – and a few to giveaway to you.  I hope you don't mind a bit of a cookbook and recipe frenzy here for the next few weeks!
First up is Home Made Winter, released as a follow-up to Yvette Van Boven's wildly popular cookbook, Home Made.  Full of warming Irish, French, and Dutch recipes, this book has arrived just in time for what seems like it may be a long, cold winter – at least here in New England.  It's a whimsical, playful tribute to the sorts of hearty, made-with-love foods that get those of us that live in colder, darker, Northern climes through the winter.  This playful spirit is set as early as possible – on the copyright page, which is covered with doodles and a "welcome cocktail" to draw you into the book.  Throughout the book various recipes are drawn out and illustrated rather than typed and photographed, which I think is cute – and a good way to remember to not take cooking too seriously.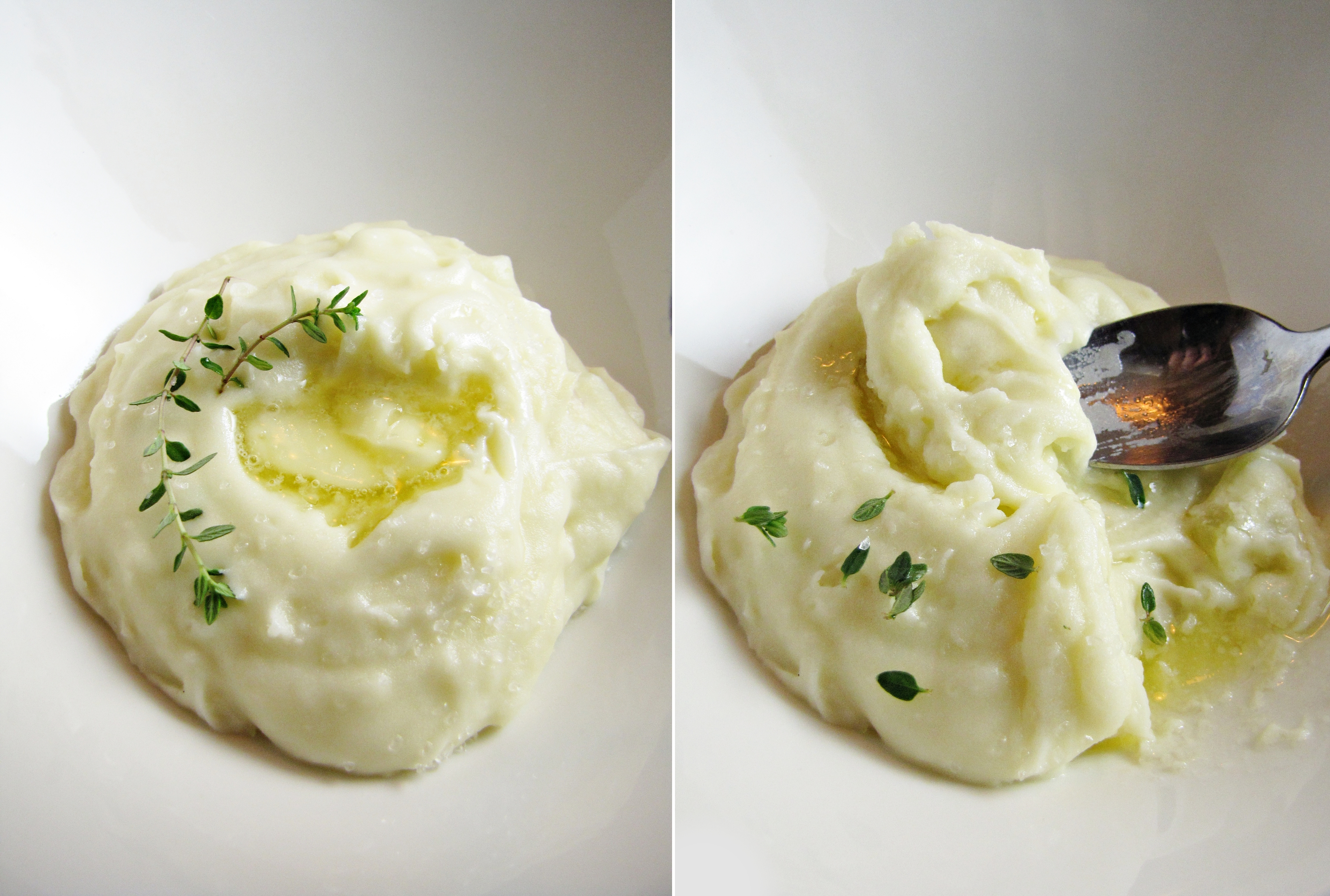 Recipe-wise, I like this book.  There is a pretty broad range of time commitments, levels of difficulty, healthiness, and flavors represented here.  Some examples: homemade apple cider made in your food processor (time consuming), quinoa apple cake (healthy), rarebits with pear and blue cheese (easy, bad for you).  But even the time-consuming recipes are un-fussy, which appeals to me – home cooking never needs to be pretentious (even if sometimes it's fun to be a little pretentious about it).  I'm also a fan of the comforting Irish classics Yvette included – dishes I've read about but never had the opportunity to try, like steak and kidney pie, bannock bread with devonshire cream, and colcannon.  Yvette's French and Dutch roots are represented too (tartiflette, gevulde speculaas), but the Irish recipes stuck out to me the most.
Design-wise, I both like and dislike this book.  The thing I love about it is the fun – the sketches, notes, paper cut-outs, and overall friendliness of the design.  What I'm not so crazy about is the photographic style, which is not really my speed.  The photographs are a bit too, well, wintry and realistic for me – many are shot indoors with that characteristic yellow overhead light glow, some are fuzzy and blurred, others are of dark, gray, wintry landscapes – no pristine snowscapes here.  On the one hand, it's appropriate – it truly brings to life the feeling of winter, being stuck inside, wishing it wasn't so grey for so long, and finding comfort around the warm light of the kitchen table.  I'm sure this was deliberate, and it's done well.  But I find that whole aesthetic kind of depressing – I typically want opening a cookbook to be an escape to somewhere beautiful and inspiring and filled with light, not a reminder of where I already am.  Now, this is not a comment on the skill of the photographer (who is also Yvette's husband) – there are many photographs in the book that are beautifully shot and lit – it's just a stylistic choice that doesn't draw me in.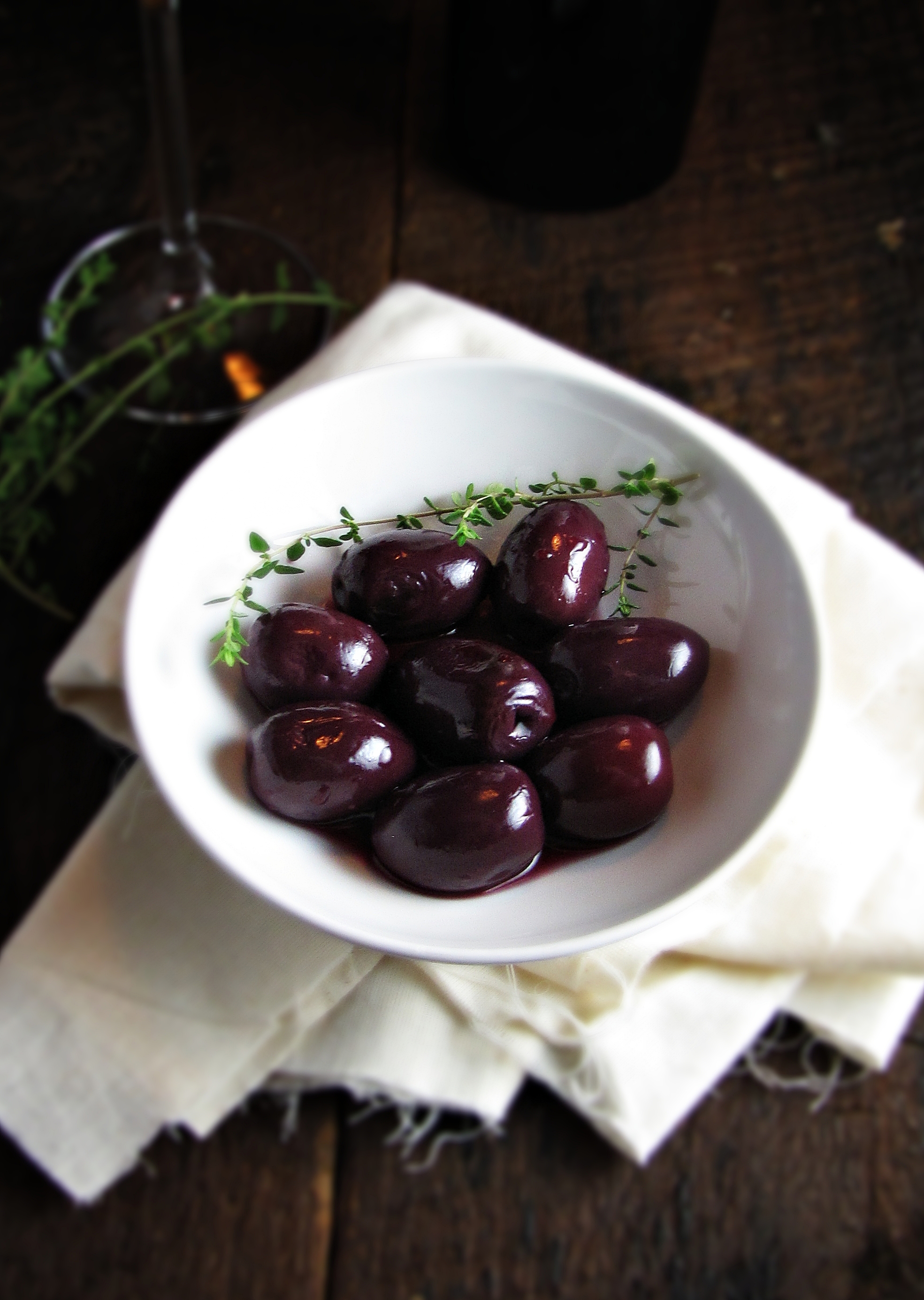 The first recipe I tested from this book was the Daube Provençale – a French beef stew simmered long and slow in red wine, citrus, and olives.  I served it over super-creamy garlic mashed potatoes, and it was as scrumptious as it sounds.  The beef was fall-apart tender and packed with flavor, and the wine-y notes and salty olives made it stand out from other traditional beef stew recipes.  It was also easy (although it takes some planning ahead), so I'll for sure be making it again!
The bottom line:  Home Made Winter is a fun, accessible cookbook packed with comforting, cold-weather recipes.  The recipes are a mix of traditional and innovative – I think there's probably a little something for everyone in here.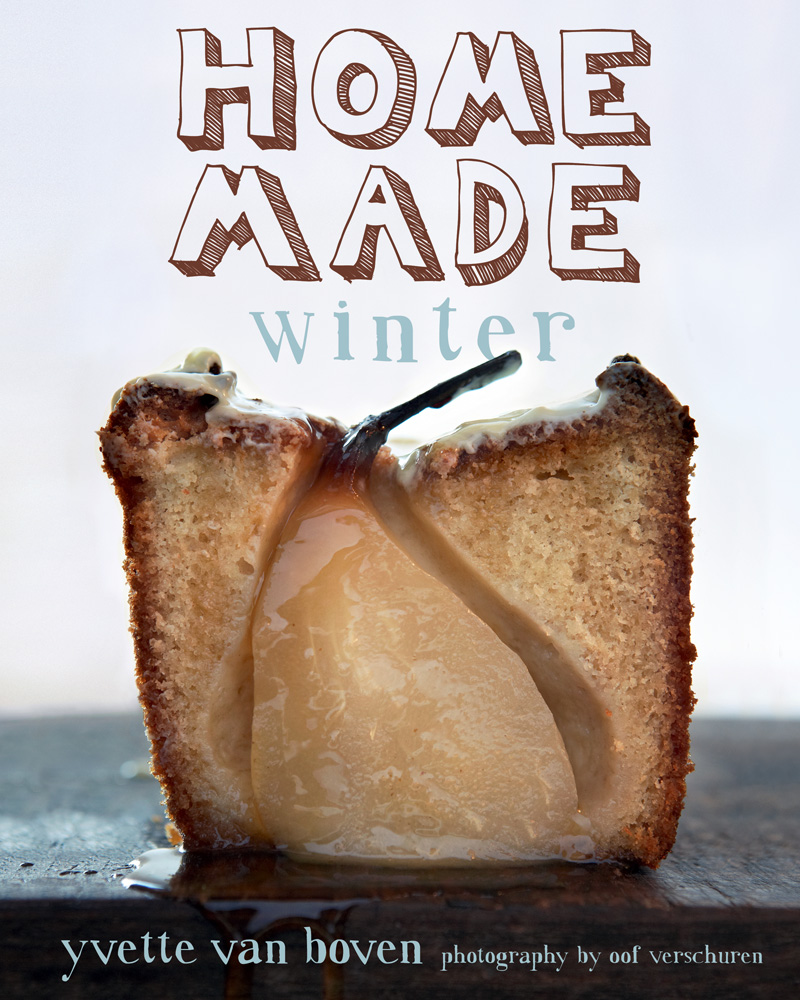 Giveaway:  Thanks to the folks over at Abrams Books, I'm giving away one copy of Home Made Winter.  To enter, leave a comment below, answering the question: What is your very favorite winter weather recipe?  For one additional entry, you can subscribe to Katie at the Kitchen Door via email or RSS, and leave a separate comment letting me know you have (you can also do this if you're already a subscriber).  One winner will be picked at random on Wednesday, October 24th.  Be sure to include your email in the comment form so I can get in touch with you!  If the winner doesn't respond to me within 48 hours, they forfeit their winnings and I will pick a second winner.  US only, apologies to my international readers! Giveaway is now closed!
A final note – lucky for us, (spoiler alert!), we haven't seen the last of Yvette – she tells us in the introduction to Winter that Home Made Summer will be released sometime in the not too distant future.  In the meantime, enjoy this delicious French beef stew, enter the giveaway, and look out for two more recipes from the book to be posted here over the next week!
Like what you just read? Subscribe to Katie at the Kitchen Door on Feedly or Bloglovin', or follow along on Facebook, Twitter, Pinterest, Instagram, or Google+. Thanks for reading!
Disclaimer: A review copy of Home Made Winter was provided to me free of charge by Abrams Books.  I was not compensated for writing this review, and all thoughts and opinions are honest and my own!
More like this…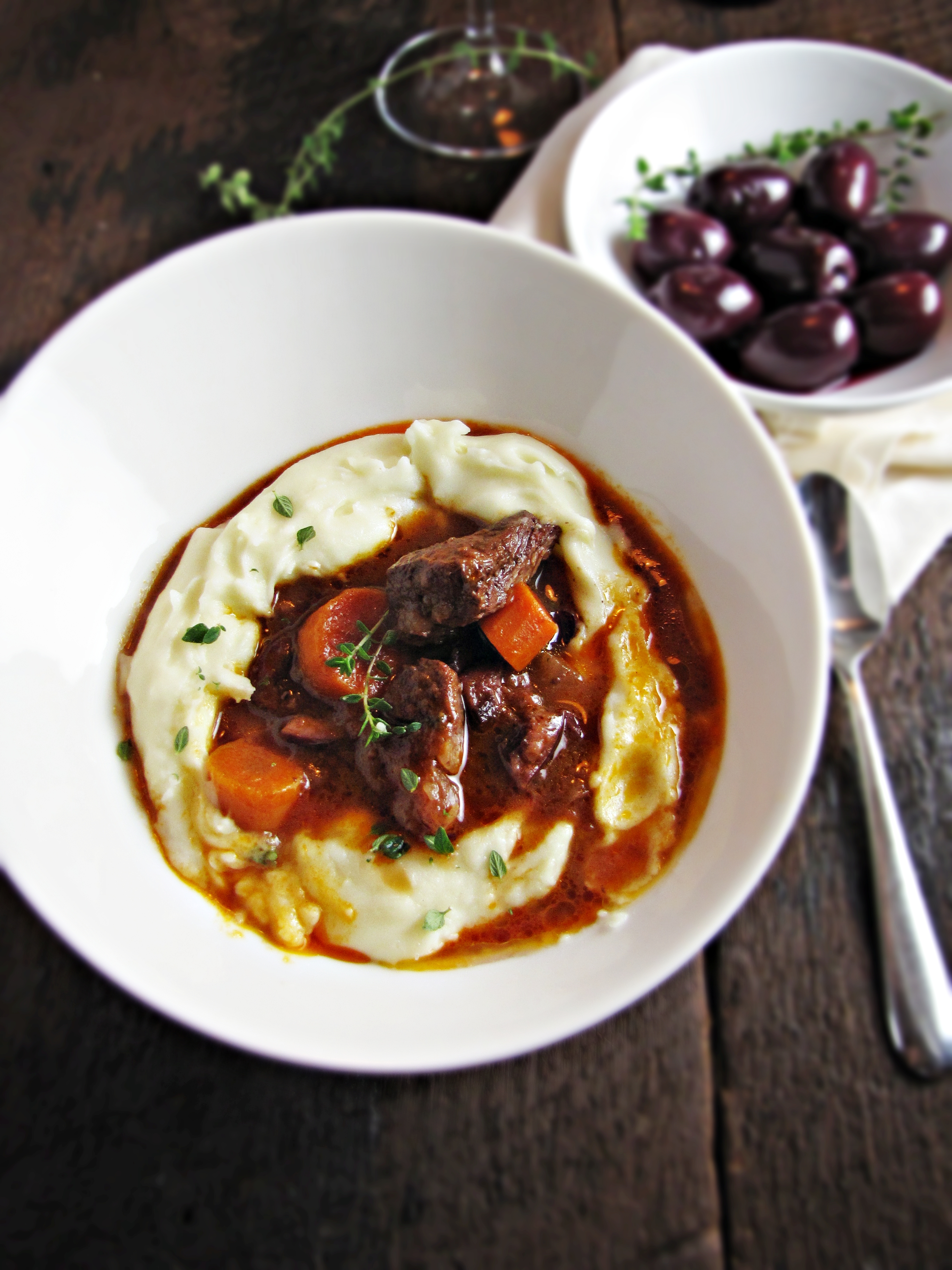 Daube Provençale (French Beef Stew with Red Wine)
Recipe from Home Made Winter, by Yvette van Boven.  Serves 8.
A note on the orange/grapefruit: Several people have been disappointed in the orange flavor that leaving the rind in the stew gives – if you are concerned, consider omitting it. I found that, when using a grapefruit, leaving the entire grapefruit in the stew gave it a slightly bitter aftertaste (a reader using grapefruit as well found the same thing). Although not mentioned in Yvette's original recipe, I'd recommend separately adding the zest of the grapefruit and the fruit of the grapefruit to the stew, avoiding the bitter pith. 
3 lb stew beef, cut into 1 inch cubes
1 (750-ml) bottle Cote du Rhone [I used Bordeaux and it was fine, but Yvette recommends Cote du Rhone, Vacqueyras, Gigondas, or Minervois]
salt and freshly ground black pepper
3 sprigs fresh thyme
2 bay leaves
3 carrots, peeled and cut into 1/2 inch slices
1 orange, washed well and cut into 8 wedges [I substituted grapefruit]
1 large onion, peeled and cut into rings
2 cloves garlic, peeled and sliced
olive oil
1 6-oz can tomato paste
3 1/2 oz. pitted black olives
Season meat with salt and pepper on all sides.  Place meat in a big bowl with wine, thyme, bay leaves, carrots, orange, onion, and garlic.  Cover and marinate in the fridge for at least 12 hours, and preferably 24 hours.
Heat some olive oil over medium heat in a large stockpot.  Remove the meat from the marinade and brown the pieces in the oil on all sides.  Pour the marinade (including the oranges, bay leaves, etc.) over the meat and bring to a boil.  Boil for 5 minutes, skimming any foam from the surface.  Lower the heat to a simmer, stir in the tomato paste, and add 4 1/2 c. water.  Cover, and let stew on low heat for 2-3 hours, stirring occasionally.
15 minutes before the stew is ready, add the pitted olives.  Let cook for 15 minutes on medium heat without the lid to thicken the stew.
Serve over mashed potatoes, rice, or pasta.
Garlic Mashed Potatoes
Serves 6-8.
6 russet potatoes, peeled and cut into 1/2 inch cubes
salt
8 cloves garlic, cut in quarters
1/2 c. heavy cream
Place cubed potatoes in a large saucepan.  Cover with cold water, salt liberally, and bring to a boil over medium heat.  Boil for 10-15 minutes until potatoes are easily pierced with a fork, skimming starch foam from top occasionally and checking to keep from boiling over – lower heat if necessary.  Drain potatoes and place in a blender.
Return saucepan to heat, lower heat to low, and add garlic and heavy cream.  Heat until garlic is fragrant and cream begins to simmer, then add to blender.  Blend until potatoes are a totally smooth puree.  Add water or skim milk as necessary to even out texture.
73