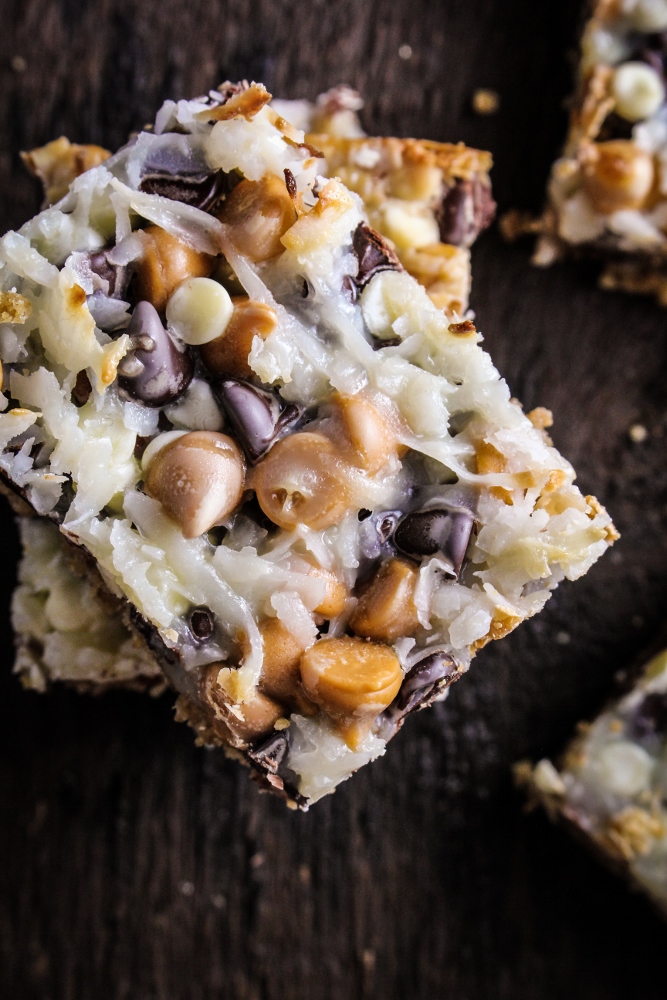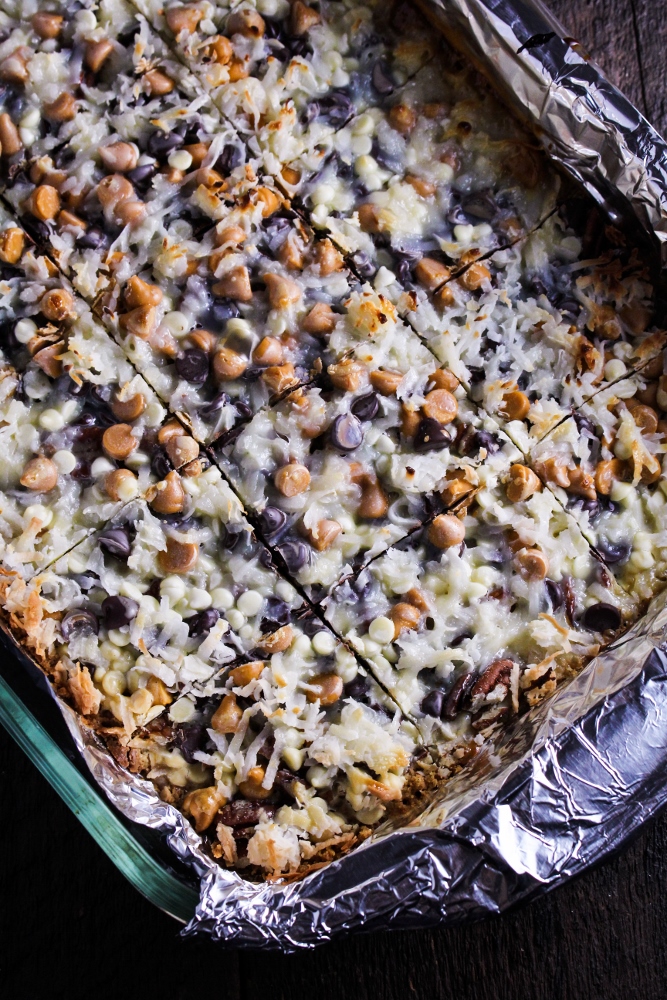 Today was my last day at my job! On Monday, I begin a new role – I'll be in the same company, but I'm transferring to a project management role in our International business unit. I'll be traveling a lot more (in fact, I'll be on a plane to Hong Kong on my first day on the job), and working on some really neat projects with our teams around the world, with the side benefit of getting to tell you all about the awesome foods I get to try. I'm very excited about my new job, but the past few days have been bittersweet. This was my first job out of college, and I've had two and a half great years in the group that I'm leaving. I've learned a ton, developed so much more confidence in myself, and, maybe most importantly, met some really great people. When I was first looking for jobs, I didn't realize the sheer volume of time you spend with your coworkers, and I consider myself lucky to have found myself in a group of smart, entertaining, and caring people who have become my close friends. I spent a good part of most days at work laughing with an intensity that I never expected to experience in a workplace, and I know I'm lucky to be able to say that. I'm certainly planning on maintaining my friendships with everyone, but it will be different not being there for the little day to day stories and jokes. So, thank you CS&R, for being awesome.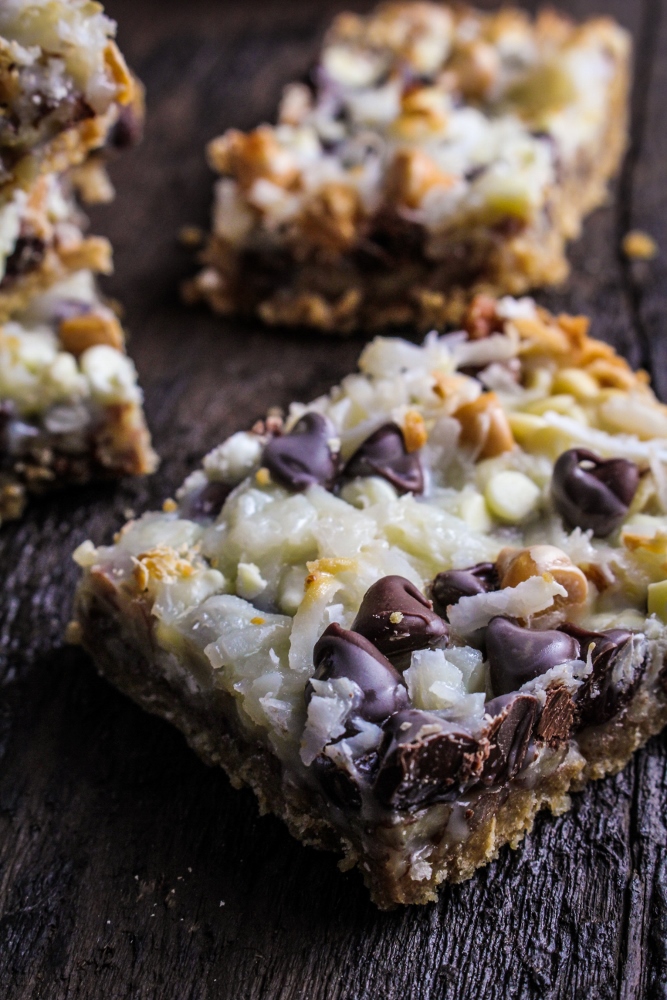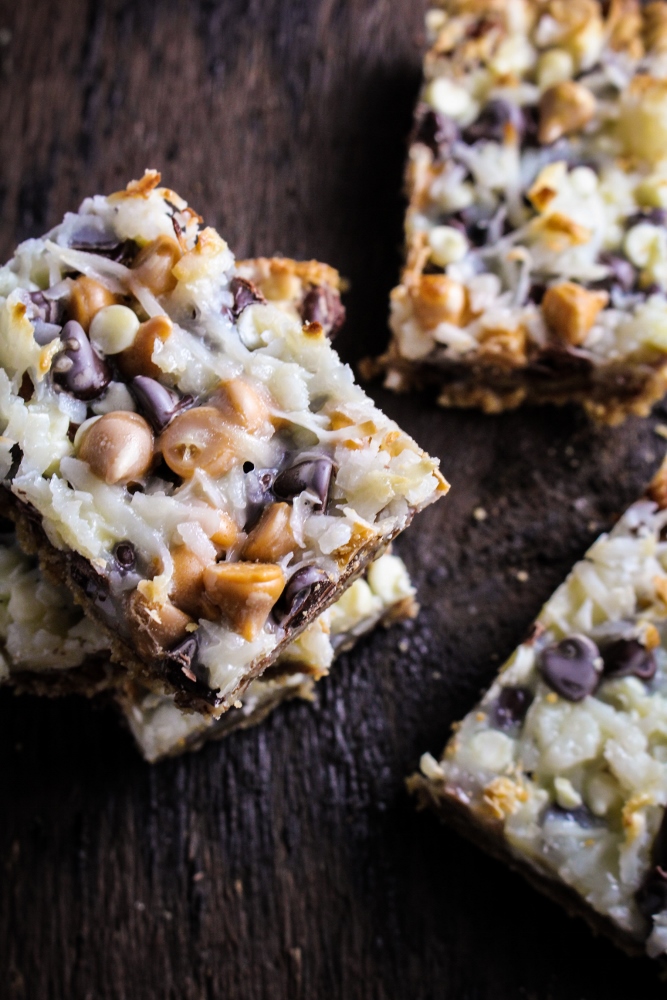 Although I've brought baked goods in to work once or twice, I have to admit that overall, I probably fell short of my coworkers' expectations of having a food blogger around. So today, to celebrate my time in the group and make good on all my "yeah I'll make those someday" promises, I brought in a batch of classic, gooey, super sweet seven layer bars. I considered going all fancy/homemade with these – you know, homemade cookie crust, a caramel drizzle, etc. – but in the end, what I really wanted was just the classic version, over-processed store bought ingredients and all. So that's what I made, although it turns out that if you live in Cambridge, it's pretty difficult/expensive to try and find things like sweetened coconut flakes, butterscotch chips, and sweetened condensed milk when Wholefoods has taken over the local grocery scene (typically a good thing, but not for something like this). Still, these are certainly worth making in my book, and hopefully my coworkers thought so too. Now I just have to start managing the baking expectations of my new coworkers.
Like what you just read? Subscribe to Katie at the Kitchen Door on Feedly or Bloglovin', or follow along on Facebook, Twitter, Pinterest, and Instagram. Thanks for reading!
More like this…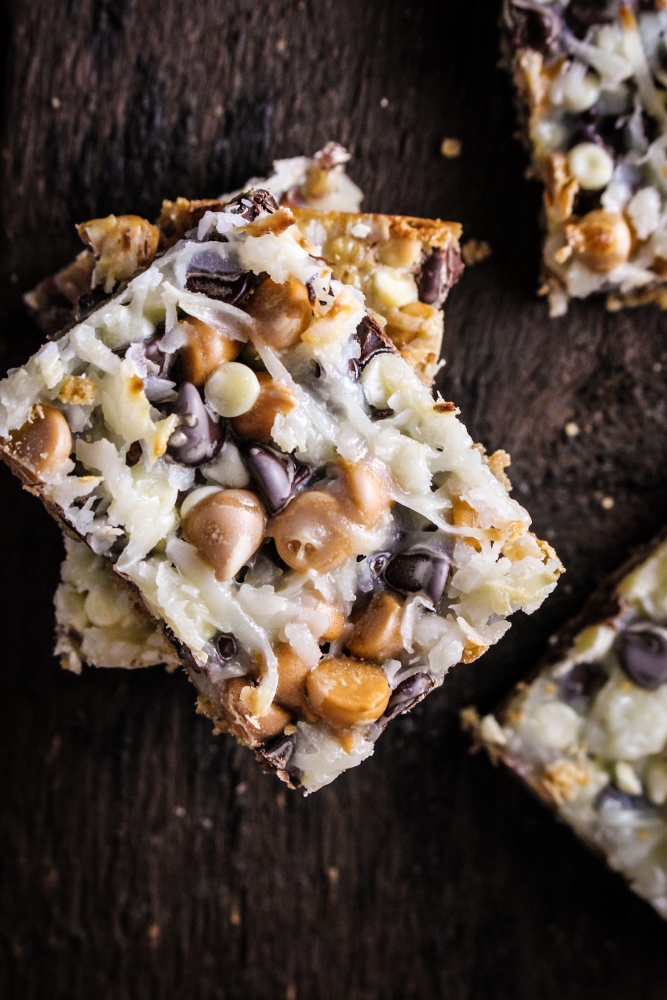 Classic Seven-Layer Bars
Adapted from Brown-Eyed Baker. Makes 18-24 bars.
1 package of  graham crackers (8 or 9 whole crackers)
1 stick butter (8 TBS) melted
1 1/2 c. whole pecans, coarsely chopped
1 c. semisweet chocolate chips
3/4 c. white chocolate chips
1/2 c. butterscotch chips
1 c. sweetened coconut flakes
1 (14 oz.) can sweetened condensed milk
Preheat the oven to 350°F. Line a 9×13 inch baking pan with tinfoil so that the foil hangs slightly over the sides. Place graham crackers in a blender and pulse several times until crackers are finely ground. Pour into a bowl and add the melted butter, stirring to fully coat the crumbs with the butter. Spread the buttered crumbs into the bottom of the lined pan, pressing to create a thin and even layer.
In order, sprinkle the chopped pecans, chocolate chips, white chocolate chips, butterscotch chips and coconut flakes evenly over the graham cracker crust. Spoon or pour the can of sweetened condensed milk evenly over the surface of the entire pan. Place in the preheated oven and bake until the top is golden brown, about 25-30 minutes. Cool in the pan on a wire rack for about two hours. Cover and store in the fridge.
454