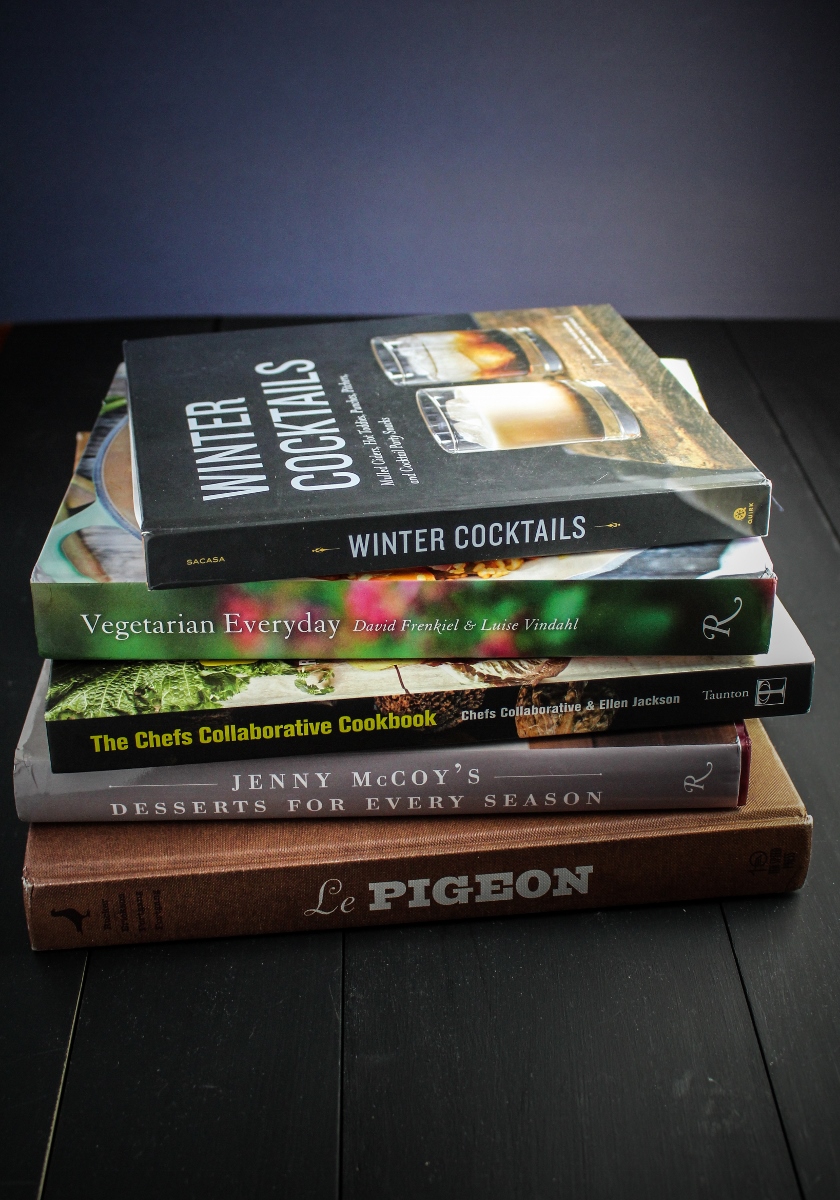 I've been writing about my favorite cookbooks pretty much since I started this blog, but I started writing cookbook reviews in earnest – reaching out to publishers, keeping track of new releases, etc. – only last fall. Since then, I've written about 35 cookbooks, 26 of which were released in 2013. My shelves are getting crowded. Since there are new cookbooks coming out seemingly everyday, I want to take a moment to revisit my five favorite books from this year, so they don't get lost in the fray and buried under newer books without being properly utilized. And, thanks to the very generous people at Taunton Press, Quirk Books, and Rizzoli, one reader will win a copy of all five books, a little holiday present from us to you. Giveaway details are at the end of this post, but first, the books! (In no particular order, choosing my favorite five was hard enough).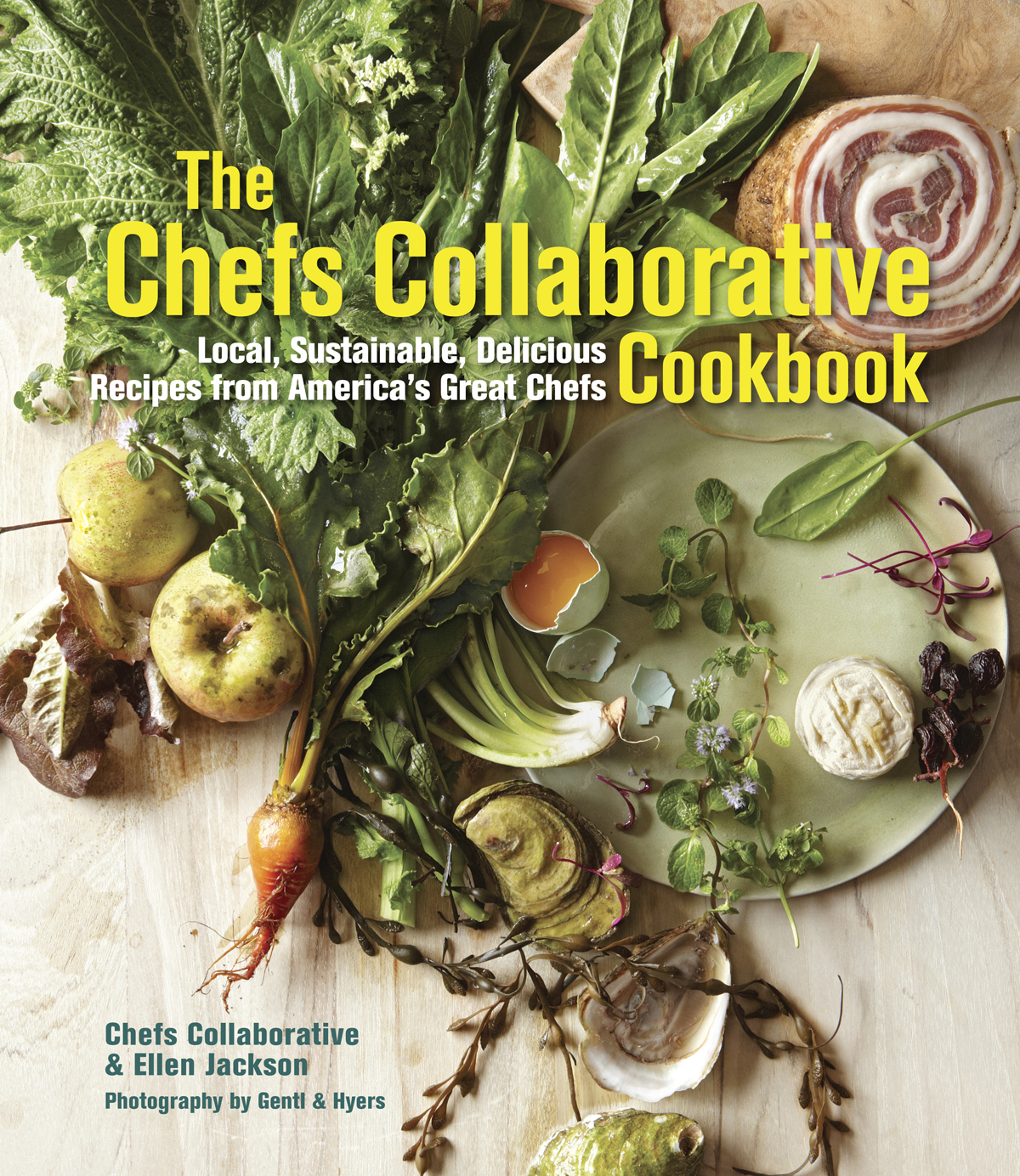 The Chef's Collaborative – I was so pleasantly surprised by The Chef's Collaborative, which contains a collection of recipes from over 100 of America's best restaurant chefs. The recipes are universally creative, and all celebrate truly local, seasonal produce from all over the country – from quinces and fava beans to fiddleheads and wild crab apples. The food in this book is exciting and packed with unique flavors, but the restaurant-quality recipes are brought down to a level that's accessible for most experienced home cooks.
Recipes to try: Thai Pork Sliders with Pickled Cucumbers and Sriracha Aioli; Broccoli-Cheddar Hush-Puppies; Chestnut Waffles with Roasted Apples and Cream; Wild Ramp and Farmstead Cheese Strata with Roasted Tomato Wine Butter; Smoked Rabbit and Andouille Gumbo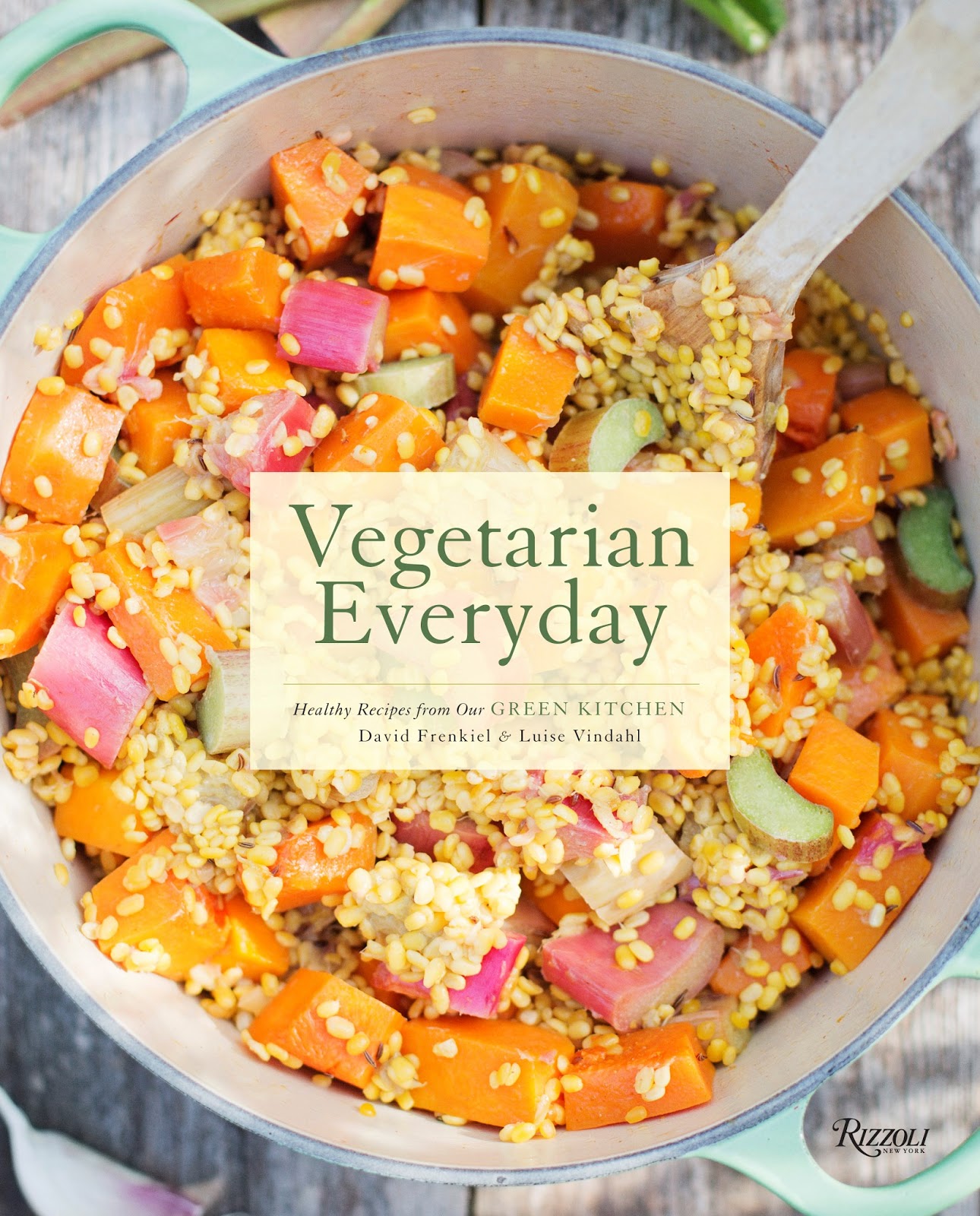 Vegetarian Everyday – This is my new go-to cookbook when I'm craving something simple and light that will still taste good. So far the recipes that David and Luise, the talented couple behind the blog Green Kitchen Stories, have included in this book have not disappointed. A few of the recipes from this book have already become standbys in my kitchen, the truest testament to how good a cookbook is, especially during busy weeks when I need to get healthy eating checked off quickly. Many of the recipes in this book are not only vegetarian, but vegan and gluten-free as well, making it the perfect book for someone transitioning, or considering transitioning, to one of these lifestyles.
Recipes to try: Quinoa, Cauliflower, and Ramp Cakes; Baked Blackberry Oatmeal; Roasted Tomato and Chickpea Soup; Baked Herb and Pistachio Falafels; Orange-Kissed Seed Crackers; Savory Tacos with Corn and Mango Filling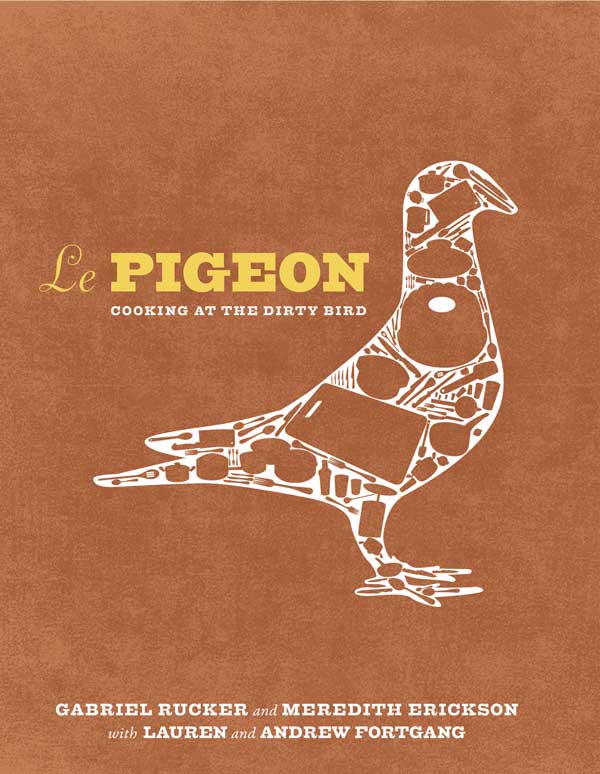 Le Pigeon – This big gorgeous book from Le Pigeon, the restaurant in Portland, is one of many chef/restaurant books that came out this fall. Despite many of the recipes being fabulously complicated, I find myself wanting to step up to the challenge because the flavors are just so intense and good. Be prepared to find a lot of recipes for less popular types (squab, rabbit, pheasant) and cuts (liver, tongue, brains) of meat, and definitely look elsewhere for vegetarian food.
Recipes to try: Fried Lamb with Green Garlic Risotto and Pickled Fennel; Smoked Rabbit Pie with Cheddar and Mustard Ice Cream; Creamed Rabbit with Polenta and Black Truffles; Lamb Shepherd's Pie with Curry Mash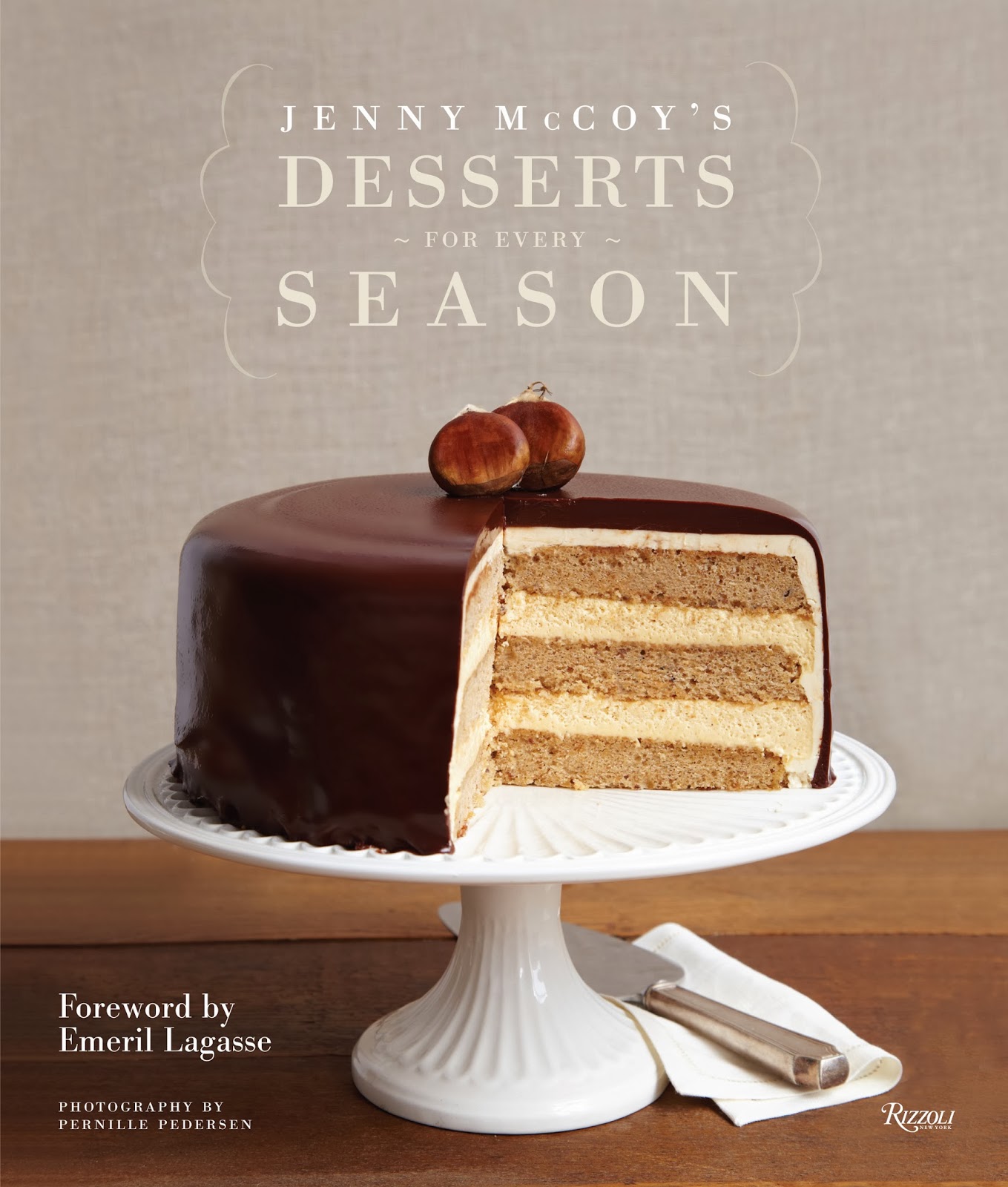 Jenny McCoy's Desserts for Every Season – So much of our food-culture centers around using local, seasonal ingredients to maximize flavor, but often we forget to carry this through to dessert. This book counteracts that, providing elegant, modern, and truly seasonal dessert recipes for fall, winter, spring, and summer. It's a beautiful and subdued book, and it will be the one I turn to for the perfect way to finish off a dinner party in any season.
Recipes to try: Pumpkin Milk Chocolate Pie with a Gingersnap Crust; Pumpkin-Maple Ice Cream; Chestnut-Chocolate Layer Cake; Cocoa-Lavender Cream Puffs; Peach and Sweet Corn Ice Cream Cake; Plum-Poppy Seed Kolache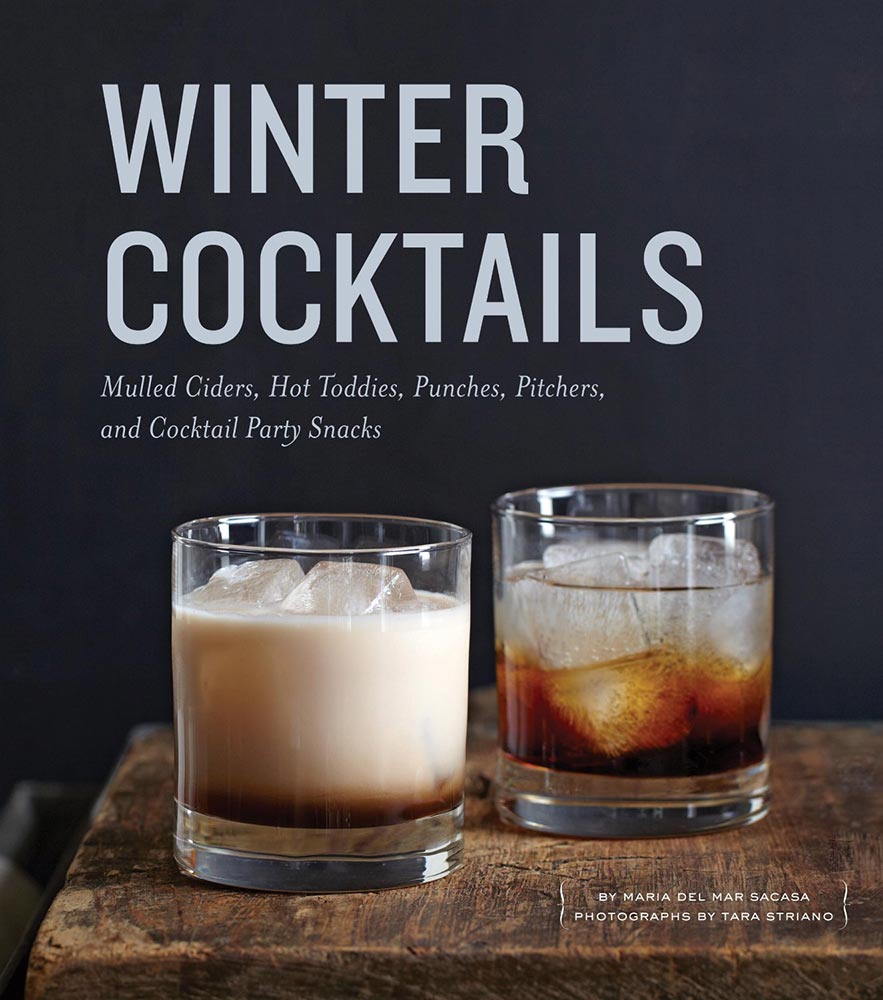 Winter Cocktails – Although we've only had this book for two months, it's already hard to imagine what we would do without its inspiration on cold winter nights (answer: drink less). There are so many great cocktail recipes in here that some nights it's hard to decide which one we want to try next, or whether we should just repeat one of our new favorites. Some cocktails are served hot, others are rich and creamy, and still others are served in big, sparkling batches of punch, so no matter your taste, you're sure to find a few new favorites here.
Recipes to try: Burnt Sugar Hot Buttered Rum; Nutella Melt with Frangelico; Applejack Hot Toddy; Pumpkin-Bourbon Eggnog; Chocolate Stout Affagato
Giveaway Details!
Congrats to Trish of JellyBones on winning these books! And thank you everyone for entering… I loved reading your Christmas wishlists, and I hope everyone has a peaceful and joyful Christmas! xo, Katie
I've teamed up with Quirk Books, Taunton Press, and Rizzoli to send a copy of each of my 5 favorite cookbooks from this year to one reader. To enter, leave a comment below letting me know what you most want for Christmas/the holidays this year. By entering, you are agreeing to the official rules as listed here:
No purchase necessary

Void where prohibited

One entry per household, and only entries answering the question above will be considered!

The sponsors of this giveaway are Katie at the Kitchen Door, Quirk Books, Taunton Press, and Rizzoli


The estimated retail value of this giveaway is $178 USD

The odds of winning will depend on the number of entries received

This contest is only open to U.S. Citizens over the age of 18

The contest will open today, December 11th at posting time, and will close at 11PM EST on Friday, December 20th, 2013

One winner will be selected randomly and contacted via email (so please leave an accurate email address!). If I do not hear from the winner within 48 hours, the winner forfeits their prize and an alternate winner will be chosen.

I will post the winner here by Friday, January 3rd.
Please spread the word on twitter and facebook, too!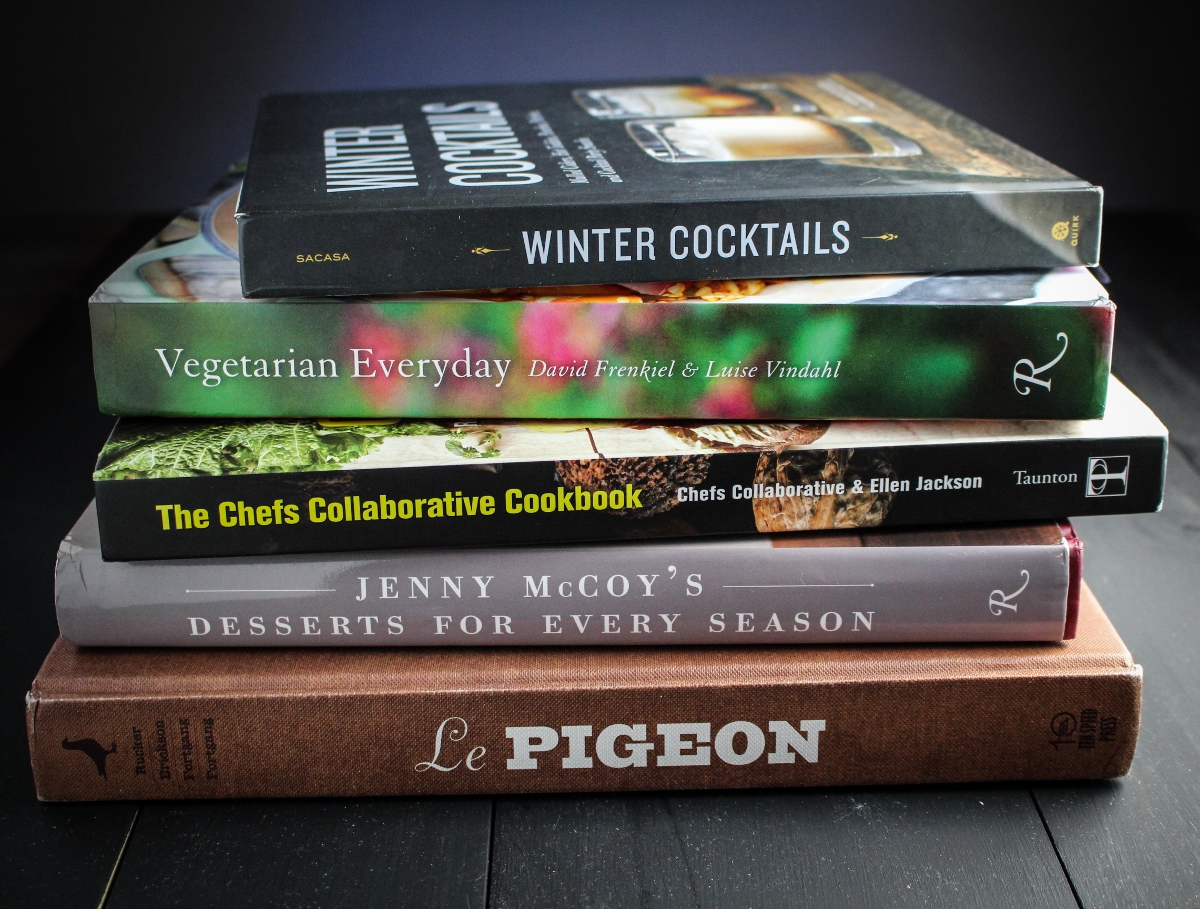 All 2013 Reviews:
Every Grain of Rice – authentic Chinese home-cooking
Breakfast for Dinner – sweet and savory breakfast combinations re-purposed for dinnertime
The Little Paris Kitchen – classic French cooking made simple enough for every day by TV star Rachel Khoo
Sicilia in Cucina – gorgeous, dual-language cookbook focused on the regional flavors of Sicily
Venezia in Cucina – sister book to Sicilia in Cucina, but focused on Venice
Vegetable Literacy – highly informative vegetable cookbook/encyclopedia, a great resource for enthusiastic kitchen gardeners
The Chef's Collaborative – creative recipes from a number of chefs celebrating local, seasonal produce
Home Made Summer – a sequel to Home Made and Home Made Winter, packed with simple, summery recipes that make the most of the season's bounty
Try This At Home – a fun introduction to molecular gastronomy techniques through the ever creative eyes of Top-Chef Winner Richard Blais
Cooking with Flowers – full of sweet recipes that can be made from the flowers in your neighborhood, like lilacs, marigolds, and daylilies
Vegetarian Everyday – healthy, creative recipes from the couple behind Green Kitchen Stories
The Southern Vegetarian – favorite Southern comfort food classics turned vegetarian by the folks at The Chubby Vegetarian
Le Pain Quotidien – simple soups, salads, breads, and desserts from the well-loved Belgian chain
Live Fire – ambitious live-fire cooking projects that range from roasting an entire lamb on an iron cross to stuffing burgers with blue cheese to throw on your grill
True Brews – a great, accessible introduction to brewing your own soda, kombucha, kefir, cider, beer, mead, sake, and fruit wine
Le Petit Paris – a cute little book of classic sweet and savory French dishes, miniaturized for your next cocktail party
Wild Rosemary & Lemon Cake – regional Italian cookbook focused on the flavors of the Amalfi coast
Vedge – creative, playful vegan recipes from Philadelphia's popular restaurant of the same
Full of Flavor – a whimsical cookbook that builds intense flavor around 18 key ingredients
Le Pigeon – ambitious but amazing recipes for cooking meat of all sorts, from lamb tongue to eel to bison
Pickles, Pigs, and Whiskey – a journey through Southern food in many forms, from home pickling and meat curing to making a perfect gumbo
Jenny McCoy's Desserts for Every Season – gorgeous, unique desserts that make the most of each season's best fruits, nuts, and vegetables
Winter Cocktails – warm toddies, creamy eggnogs, festive punches, and everything else you need to get you through the colder months
Bountiful – produce-heavy, garden-inspired recipe from Diane and Todd of White on Rice Couple
Melt – macaroni and cheese taken to extremes you would never have thought of, in the best way possible
The Craft Beer Cookbook – all your favorite comfort food recipes infused with the flavors of craft beers, from beer expert Jackie of The Beeroness
0