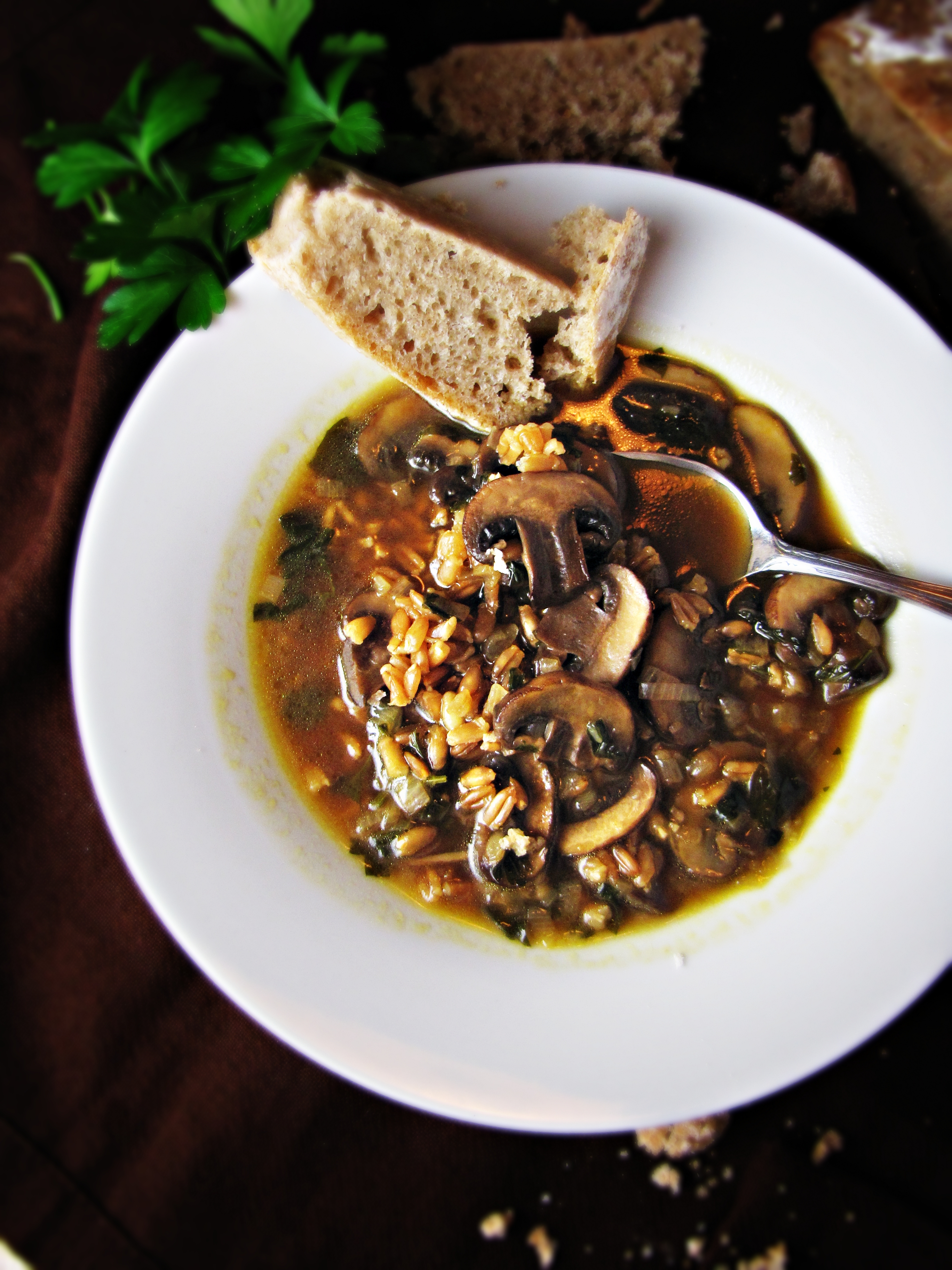 Last Tuesday, when it was rainy and gray and I wanted nothing more than to snuggle up in bed with a bowl of soup, well, that's what I did.  Mushroom and farro soup, to be specific.  And as I was making the soup, which only dragged me away from Up All Night for 10 minutes, including dish-washing, I thought "Why haven't I done more soups for Greatist?"  Seriously, soup is the perfect quick, healthy food.  It can taste amazing with only a handful of ingredients, and after making a few batches while following a recipe, you'll likely have it figured out to the point where you can take whatever you have in the fridge and throw together a comforting, veggie-centric dinner.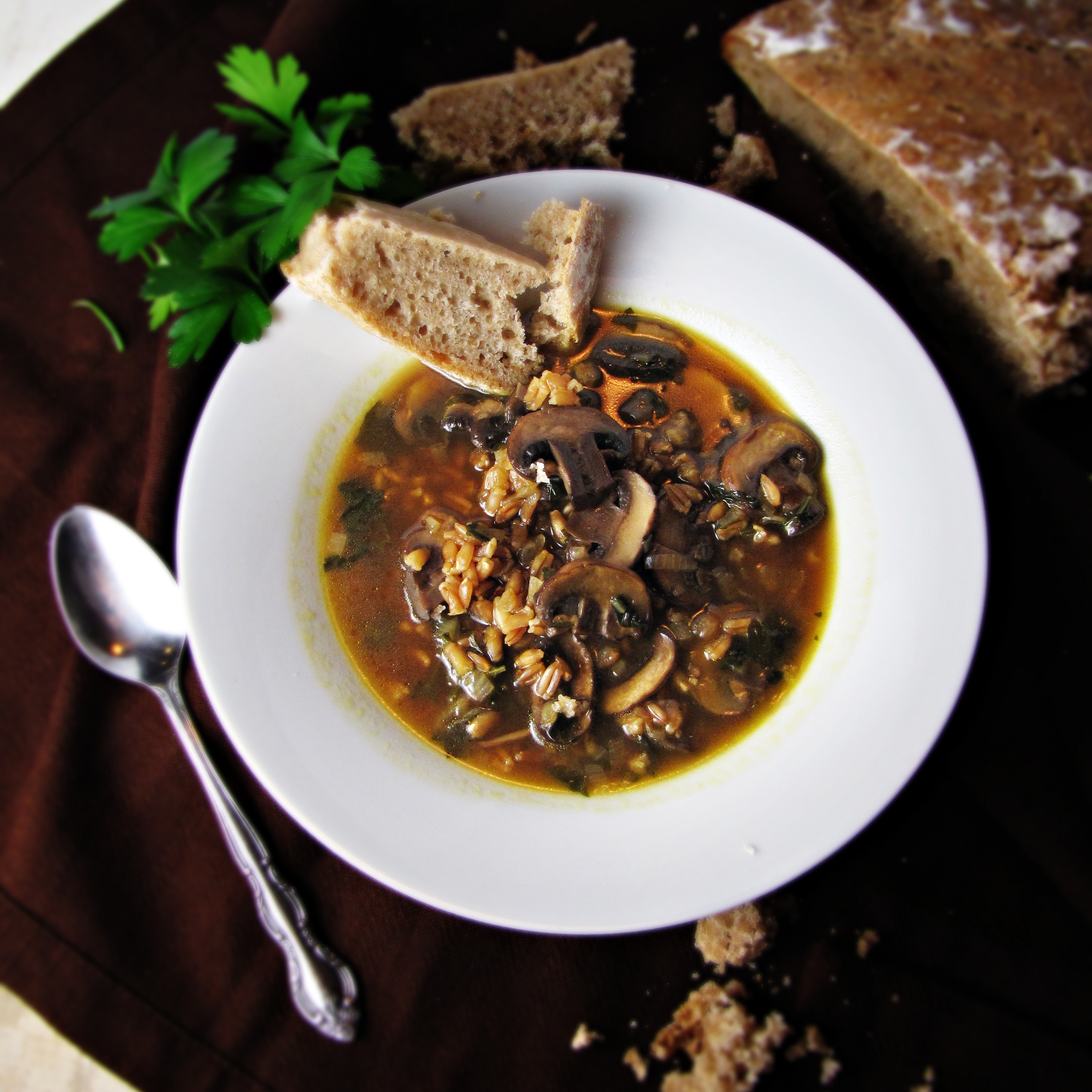 Speaking of veggies, mushrooms are one of the vegetables I find myself wanting all of a sudden once the cool weather hits.  I have a feeling this soup – which, by the way, is maybe one of the best-smelling soups I've made in years (it also tastes great, but the smell really got to me) – is just the tip of the iceberg when it comes to the mushroom recipes I'll be making this season.  Since mushrooms are a pretty healthy choice, what with their immune system benefits, cardiovascular protection, and low-calorie-but-fill-you-up benefits (come on, you know what I mean…), this is good news for my taste buds and my skinny jeans.  While it's on my mind, I thought I'd do a quick round-up of mushroom recipes – both those I've featured here in the past, and those from elsewhere that I hope to be making in the near future!
Check out the recipe for this soup over at Greatist, and get inspired for more mushroomy meals below!
More mushroom recipes from here…
…and around the blogosphere:
5