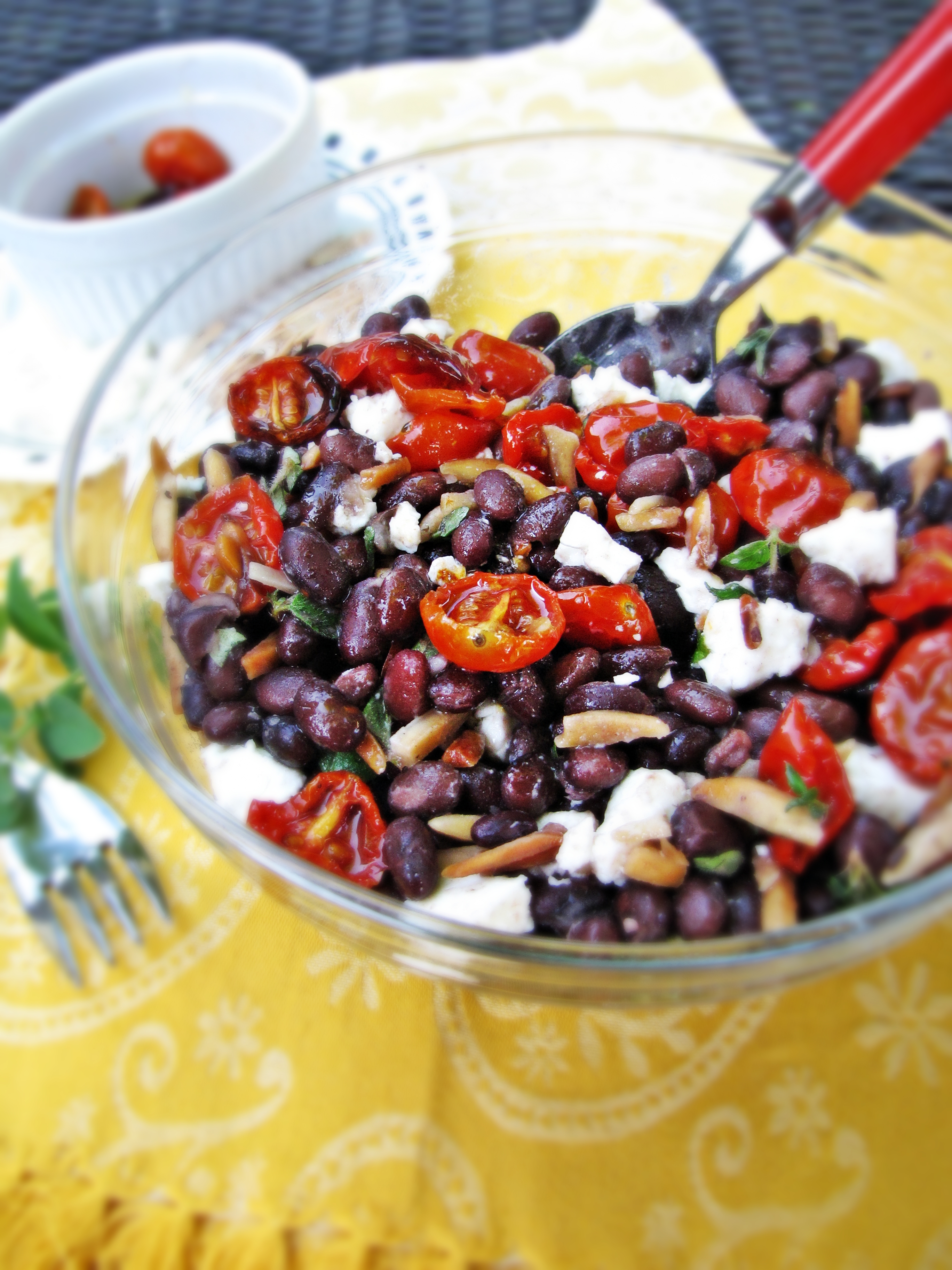 Sometimes I plan out the "Cookbook of the Month" early on and cook from the book just so I can write a thorough review.  And sometimes I just happen to cook from one book so much that it naturally becomes the book I want to feature.  This month has been one of the latter kind.  Super Natural Every Day, by Heidi of 101 Cookbooks, is not a book that needs much introduction.  As one of the first and most popular food bloggers to grace the internet, I can't imagine that there are many people in the food community who haven't heard of her, or her three natural foods cookbooks (Cook 1.0, Super Natural Cooking, and Super Natural Every Day) .  Like many others, her blog is the one that originally inspired me to start my own – it was the first that I followed, and I still look forward to her posts, which invariably feature healthy recipes packed with ingredients I love.  However, I've never really felt the need to buy one of her cookbooks, perhaps because her site is already filled with recipes I want to try.  When I found this one in the library though, I figured I'd take it home and flip through it, and I ended up cooking from it all month.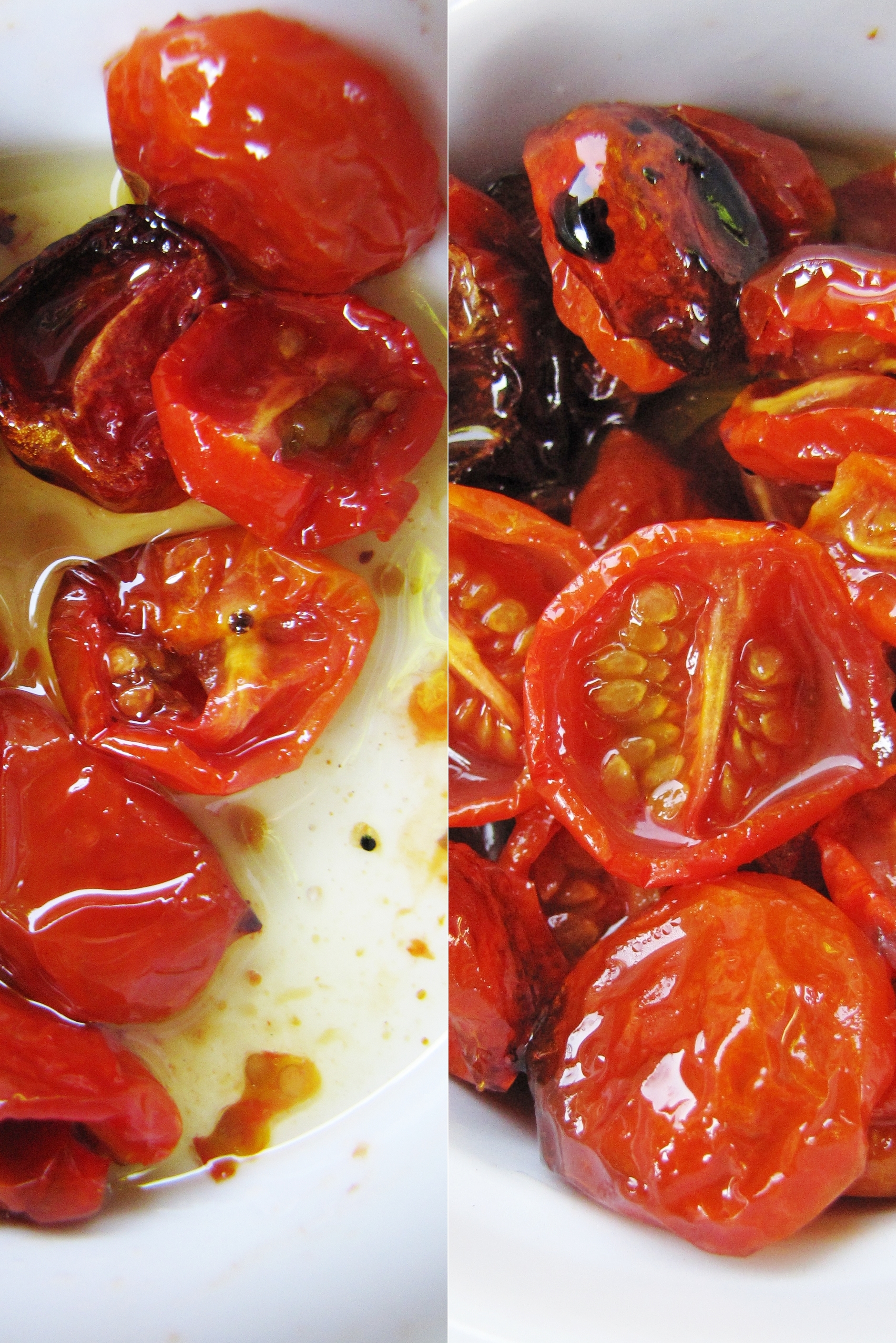 All of Heidi's recipes are vegetarian, and very health focused.  They are also decidedly unfancy – mostly they're hearty one-bowl salads that are just the kind of thing I love to make and eat at the end of a busy work day, with just enough leftover to throw in a tupperware for lunch the next day.  Over the course of the month, I tried several recipes that I really enjoyed – this kale, coconut, and wheatberry salad, orzo salad with broccoli pesto and avocado (although Trevor said I already had too many recipes like that to share it with you), and, my favorite, broccoli gribiche – a warm salad of hard-boiled eggs, potatoes, broccoli, and a tangy sauce of vinegar, mustard, capers, and fresh herbs that is oh-so-French.  On my immediate shortlist?  Couscous-Stuffed Tomatoes, for whenever tomatoes start to look really good, and this Macaroon Tart with Blackberries, as soon as I get up to Maine and visit my favorite blackberry picking spots.  I have plenty of other recipes dog-eared in the book, and am moving through them much quicker than I do with most books, but really I'm not surprised – summer is the perfect time for the kind of produce-heavy, quick-and-easy cooking Heidi showcases in her book.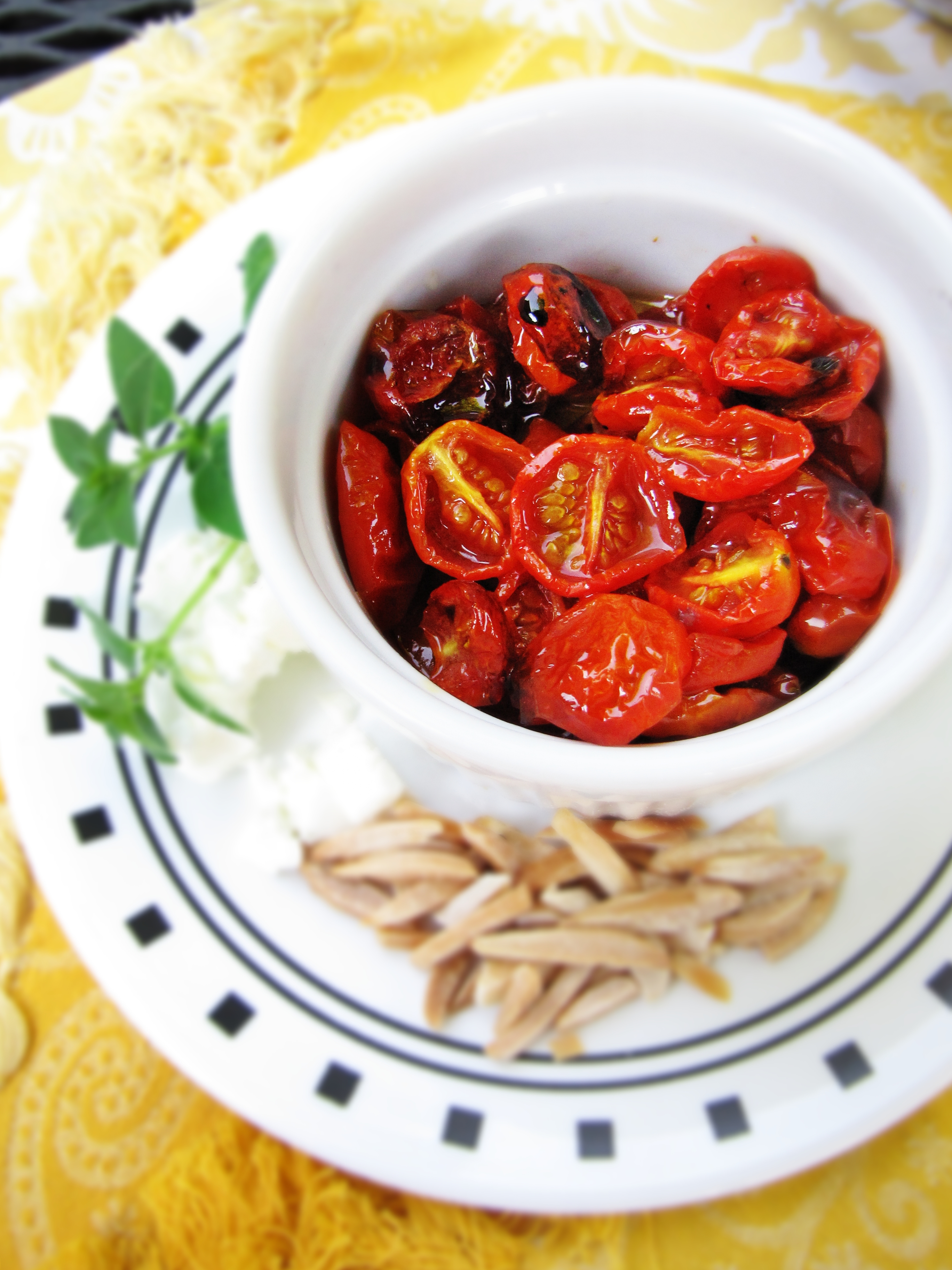 I was planning on making this salad last night, when, ahem, it was still June.  But then I really, really wanted a hamburger, and only Boston Burger would do.  So I decided you wouldn't mind too much if June's cookbook was posted on July 1st, gave in, and had a delicious burger with guac and pico de gallo (although, for maybe the first time in my life, I actually couldn't finish the whole thing), sweet potato fries, and a frosty Blue Moon.  It was so worth it.  But tonight, I got back to my healthy, bloggerly ways, and made this black bean, roasted cherry tomato, and feta salad, with a perfectly ripe plum for dessert.
This salad is something special – cherry tomatoes roasted with maple syrup until they taste like candy, hearty black beans, crunchy toasted almonds, and fresh feta cheese.  If you use really good ingredients to start, it's the kind of salad that tastes like way more than the sum of its parts.  Because the flavors seemed very Mediterranean to me, I threw in some fresh oregano and thyme for another layer of flavor.  Definitely give it a try (or at least try the oven-roasted cherry tomatoes – you'll never look at cherry tomatoes the same way again), and if you're vegetarian, or just the kind of person who likes to eat easy but filling vegetarian meals, I wholeheartedly recommend Heidi's latest book.
Black Bean and Oven-Roasted Cherry Tomato Salad
Adapted slightly from  Super Natural Every Day.  Serves 4.
4 c. cooked black beans (or canned beans, rinsed and drained)
1 recipe (about 1 cup) oven-roasted cherry tomatoes, see below
3/4 c. slivered almonds, toasted
1 TBS lemon juice
4 oz. high quality feta cheese, crumbled
Sea salt (optional)
Extra virgin olive oil (optional)
Fresh oregano (optional)
Fresh thyme (optional)
In a large bowl, toss tomatoes (and their roasting oil), beans, lemon juice, and toasted almonds.  Crumble feta on top and gently stir in.  Taste for seasoning.  If necessary, add additional lemon juice, olive oil, or sea salt.  If you'd like, add a small handful of chopped fresh oregano and fresh thyme and stir in.  Serve at room temperature.
Oven-Roasted Cherry Tomatoes
Recipe from  Super Natural Every Day.  Makes about 1 cup.
1 pint cherry or grape tomatoes
1/4 c. olive oil
1 TBS maple syrup
1/2 tsp sea salt
Preheat oven to 350°F.
Wash tomatoes and remove/discard stems.  Slice each cherry tomato in half and place cut side up in single layer on baking sheet with rim.  In a small bowl, whisk together olive oil, maple syrup, and salt, then pour over the cherry tomatoes, doing your best to get some oil on each tomato.  Roast for 45-60 minutes, until tomatoes begin to caramelize.  Let cool, then store in a glass jar topped off with extra olive oil (will last up to one week in fridge). Enjoy in your favorite salads, or just eat straight out of the jar.
3