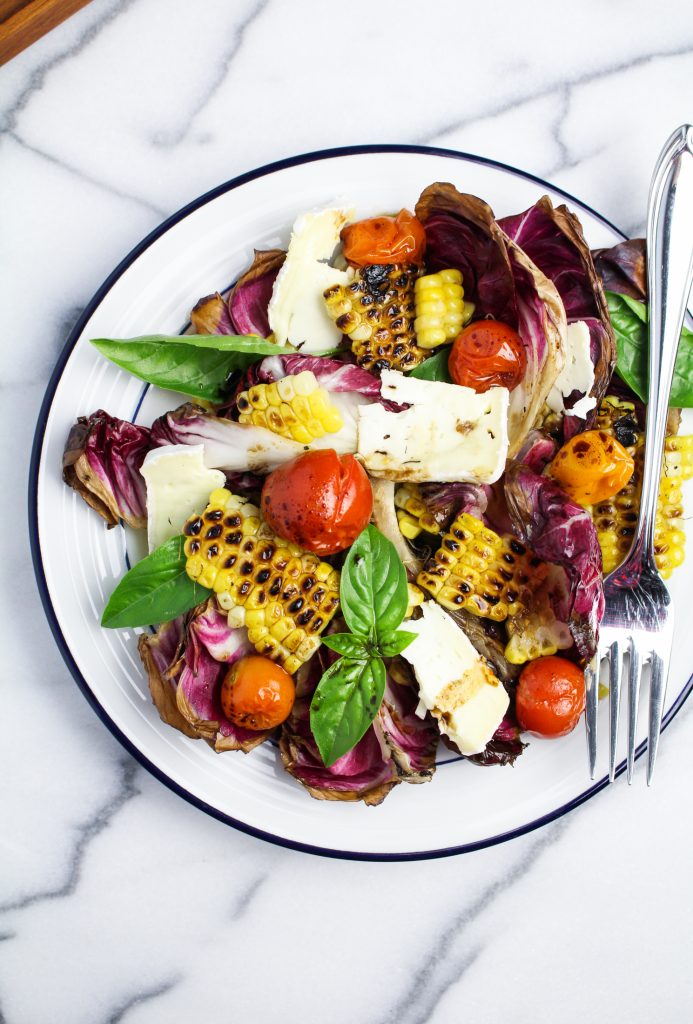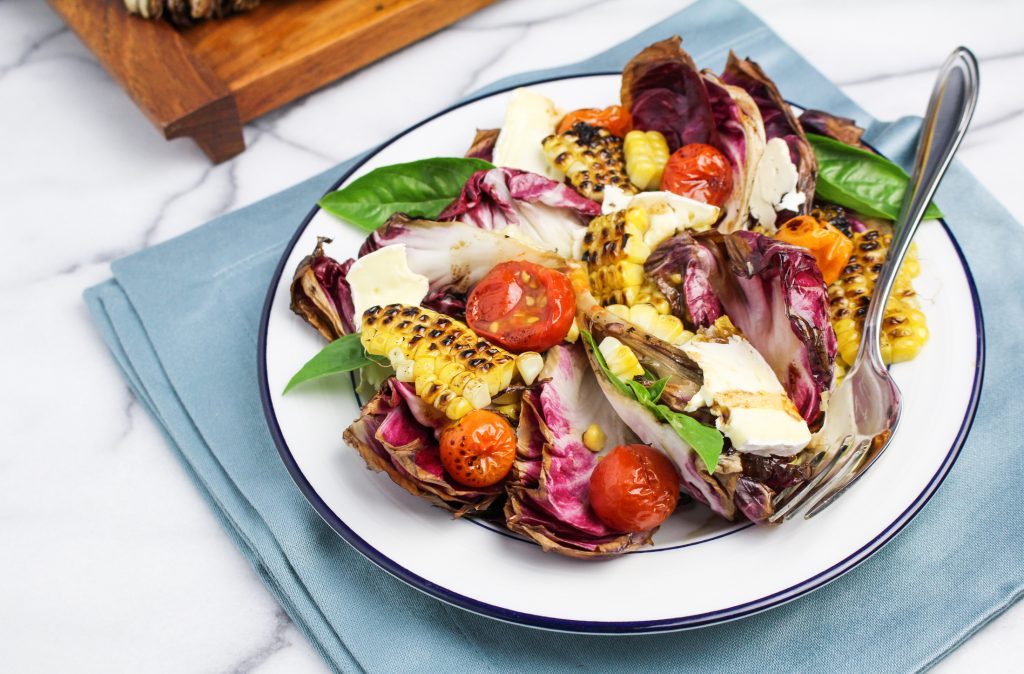 Summer seemed to depart all at once this week. Suddenly, or at least it seems sudden, there's a hint of frost on the grass in the mornings, and the sun is setting at 6:15. Sweaters and scarves aren't a luxury but a necessity and the air has taken on that brilliance that only comes with cold. September is the month where summer lingers, sweetly, warmly, with just a few hints that she's on her way out. But in October, summer evaporates, tucking her head away under the covers of autumn leaves, settling in for a long rest.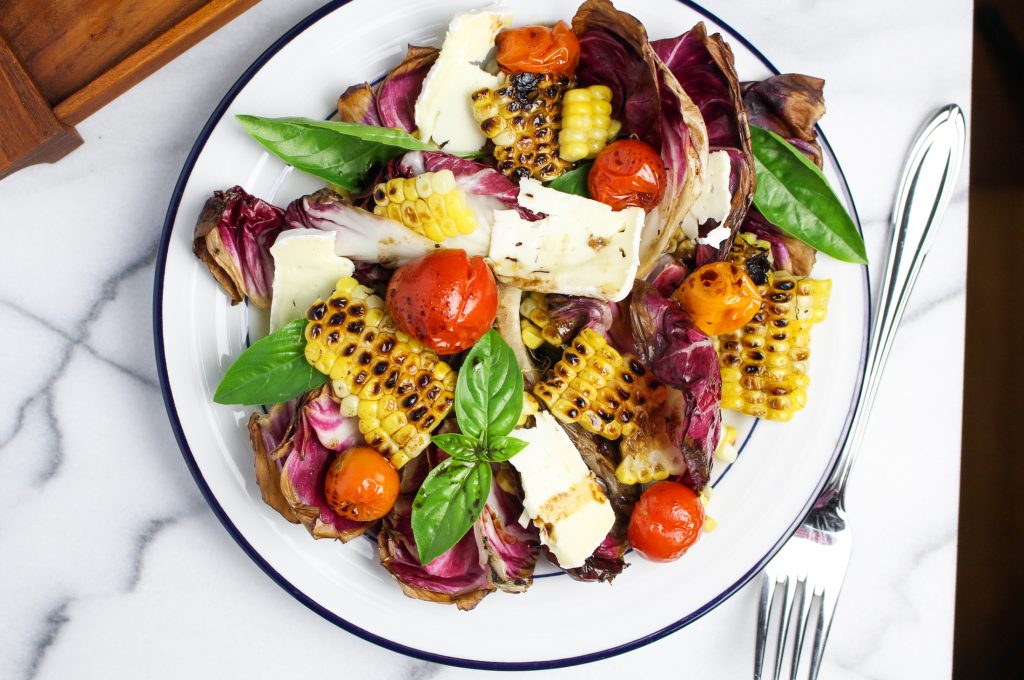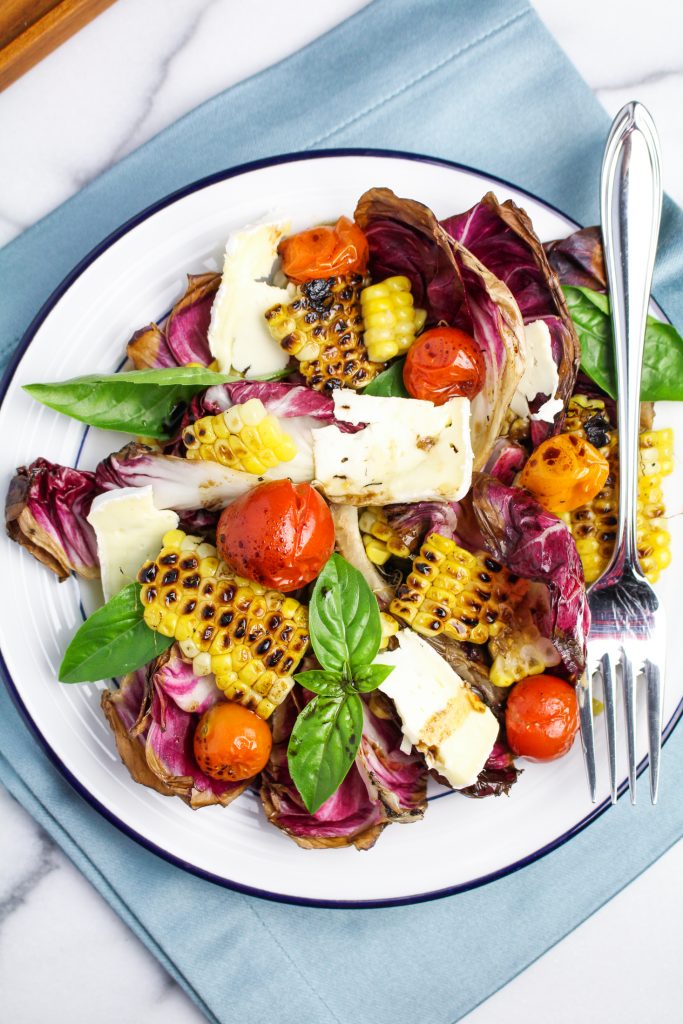 I still have a handful of summery, tomato-heavy recipes to share with you, and I feel as though I'm running out of time to post them. Are you still eating tomatoes? Can you even still get corn at the farmer's market? I meant to check this week, to snap up whatever summer produce was still lingering, but I didn't make it to the market. Next week. Today I'm going to clean up the garden – pick the last melon and a few tomatoes, pull up the cucumbers and the zucchini (which would probably keep growing until December if I let it, but I've had my fill of zucchini for this year), chop up the leaves for compost. It may be the final farewell to the vegetables of summer, although I'm sure the tomatoes will linger on my counter for another week or so before they are really, truly gone.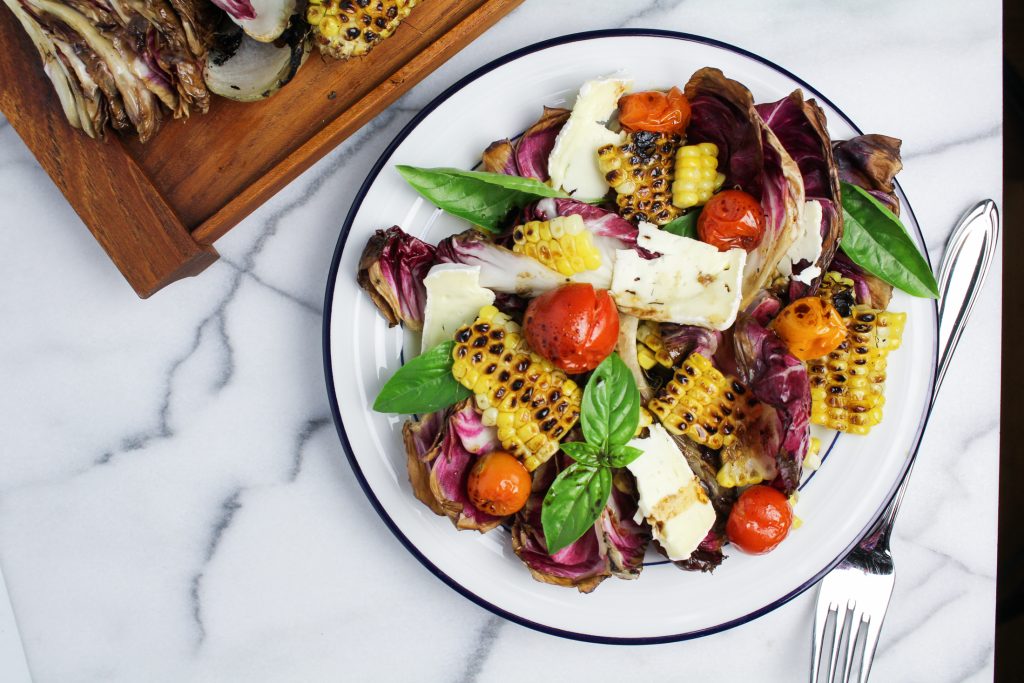 This salad was the third recipe we tested from Around the Fire, a new cookbook that I reviewed a few weeks ago. This dish – with it's smoky-sweet grilled corn, buttery triple cream cheese, bitter radicchio leaves bluntly charred on the grill, and bursts of roasted cherry tomato punctuating each bite – was an instant favorite. For me it captured all of the flavors of the end of summer and crammed them together into a few, harmonious bites. I hope you'll give it a try before you put away your grill for the summer, maybe with the last handful of cherry tomatoes from your garden.
Like what you just read? Subscribe to Katie at the Kitchen Door on Feedly or Bloglovin', or follow along on Facebook, Twitter, Pinterest, Instagram, or Google+. Thanks for reading!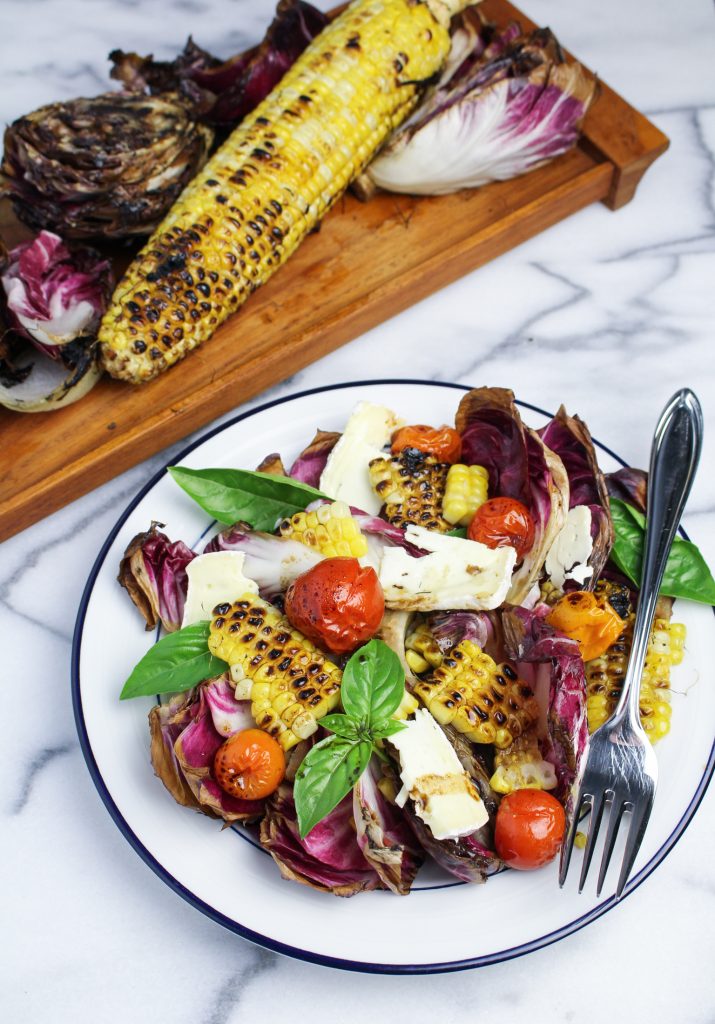 Grilled Radicchio, Corn, and Roasted Tomato Salad
Recipe adapted from Around the Fire. Serves 4.
1 pint cherry tomatoes
6 TBS olive oil, divided
1 tsp sea salt
2 TBS balsamic vinegar
2 heads radicchio, quartered lengthwise through the stems
4 ears corn, husks and silks removed
6 oz. triple cream cheese (such as Mt. Tam) sliced into thin wedges
handful of fresh basil leaves
Preheat the oven to 400°F. Toss the cherry tomatoes with 2 TBS of the olive oil and the sea salt and spread on a baking sheet lined with parchment paper. Roast until tomatoes are slumped and beginning to char, about 12 to 15 minutes. Remove from the oven. Pour the oil from the pan into a small bowl, add 2 more TBS olive oil and the balsamic vinegar, and whisk until well combined. Add the roasted tomatoes and set aside.
Prepare a grill to medium. Rub the remaining 2 TBS of olive oil all over the radicchio and the ears of corn. Grill the radicchio and corn at the same time, turning occasionally, until the radicchio leaves are charred in spots (about 3 minutes per side) and the corn kernels are tender and beginning to char (about 10 minutes total, rotating regularly). Remove vegetables from the heat. When the corn is cool enough to handle, hold it vertically and slice the kernels off the cob in strips.
To serve, separate radicchio leaves slightly and spread on a plate. Top with the grilled corn and several pieces of triple cream cheese. Spoon the roasted tomatoes and vinaigrette on top and serve while warm.
2