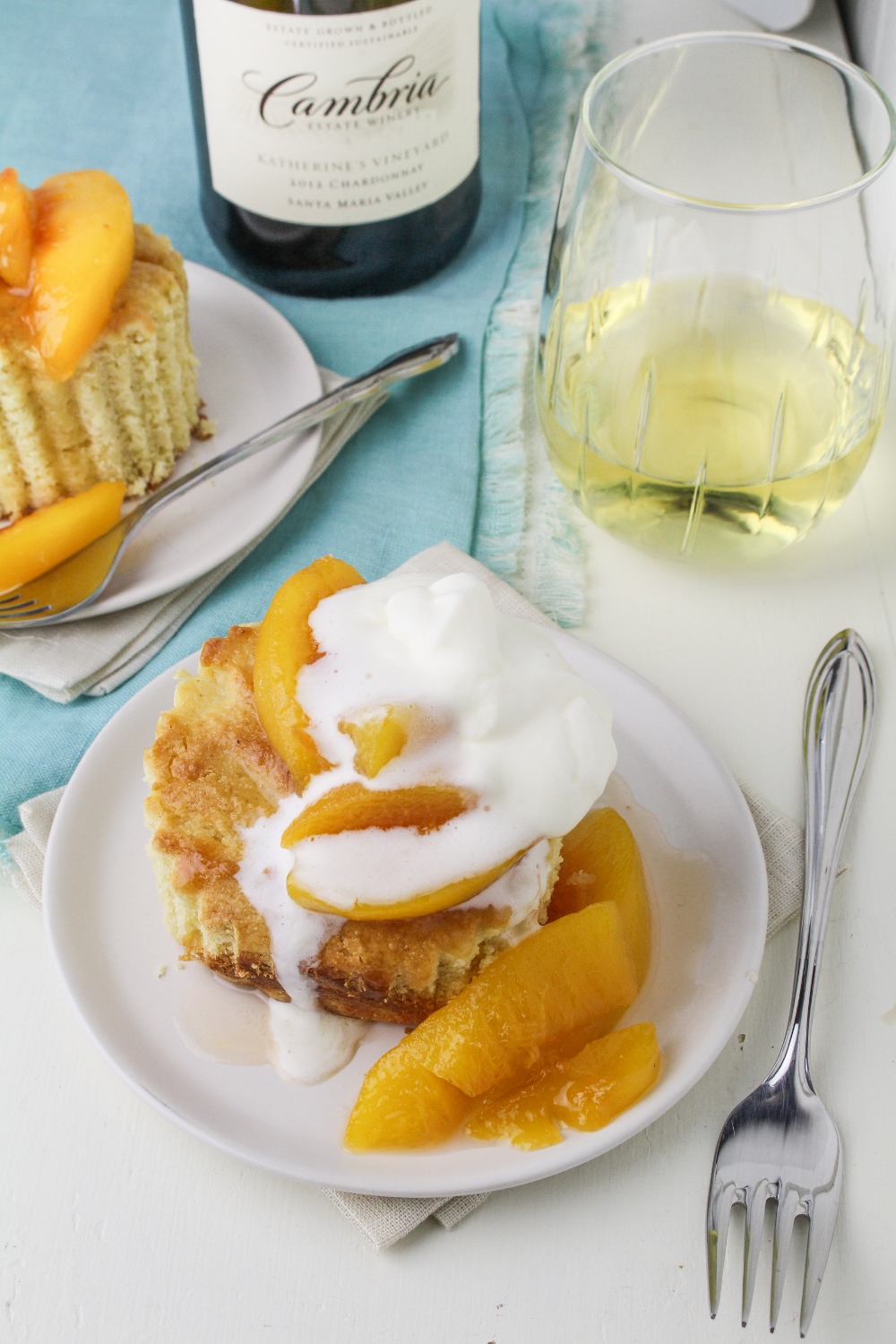 I'm back in the US again (airport blog posts for the win!), which is mostly a good thing. The weather in Boston this weekend is supposed to be beautiful, my birthday festivities begin next week, and then there's a long weekend before I head back to Colombia. The only downside? I have to finish doing my taxes. And ASAP. Since I run this blog as a business, my taxes are kind of a nightmare – freelance business owners with lots of small transactions and quick and easy taxes do not go hand in hand. I'm almost done (I think), but it's not my favorite activity.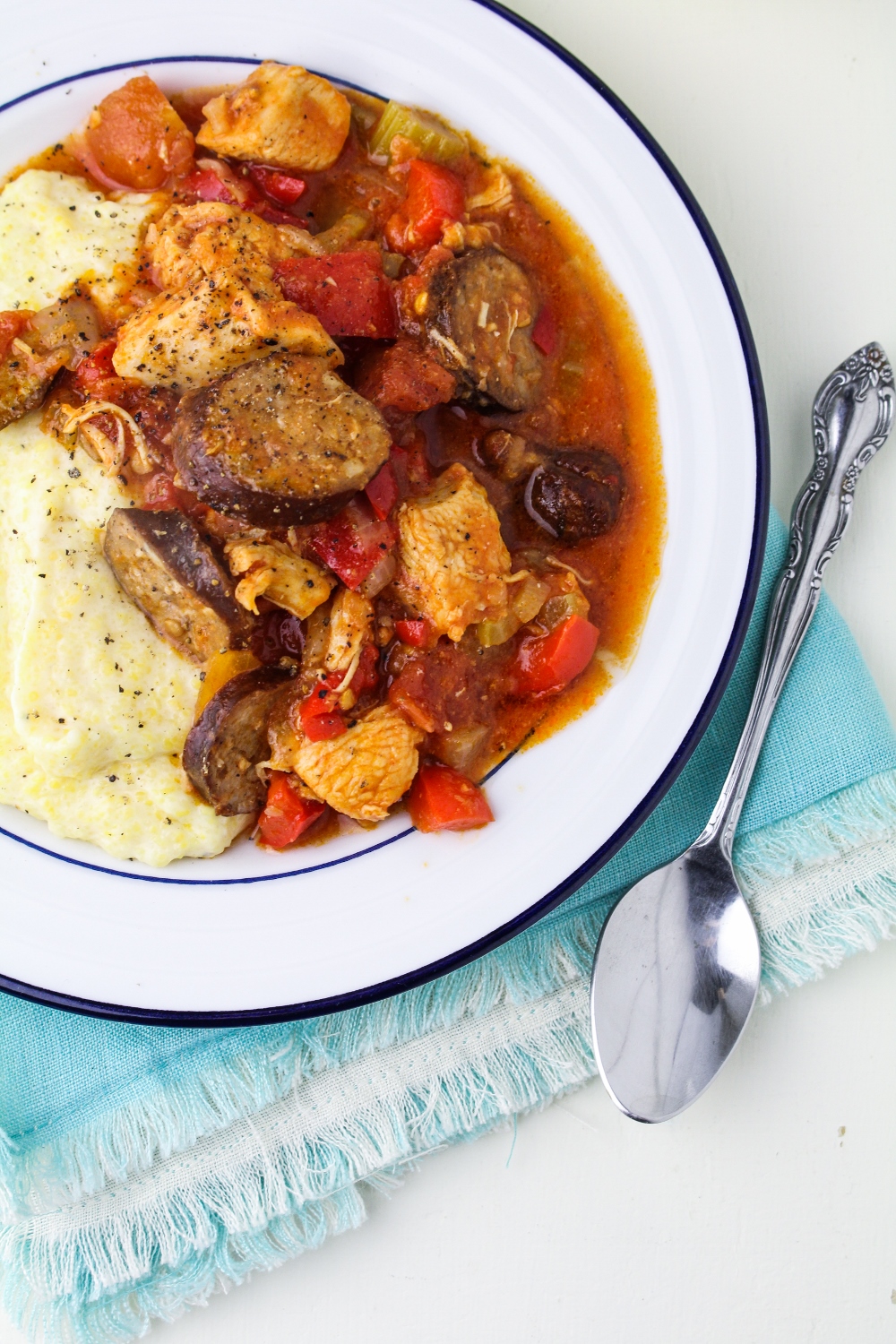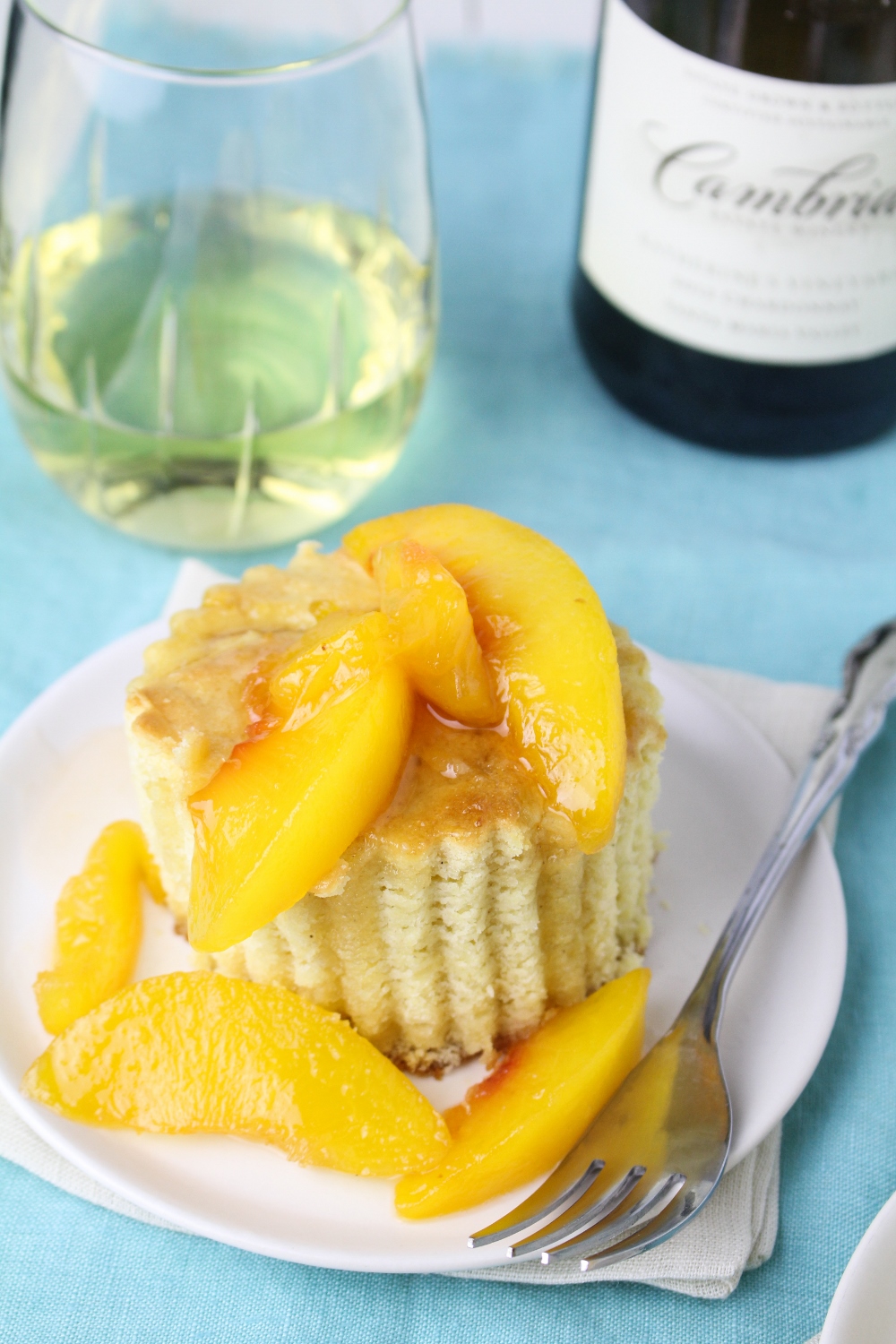 Like any unpleasant task, doing your taxes is made easier by scheduling in small rewards. Rewards like a bowl of ice cream, a glass of wine, or an episode of Scandal (if you're me, at least). Or, if you need a bigger break, pressing pause on the taxes and cooking up some Southern-style comfort food. Having spent my formative college years in North Carolina, I have a soft spot in my heart for good Southern food, especially during times of stress (late night studying, frantically finishing a problem set before class… doing your taxes on the night of April 14th…). So, I've teamed up with Cambria Wines to create a Southern dinner that you can enjoy with a glass (or two) of their Katherine's Vineyard Chardonnay.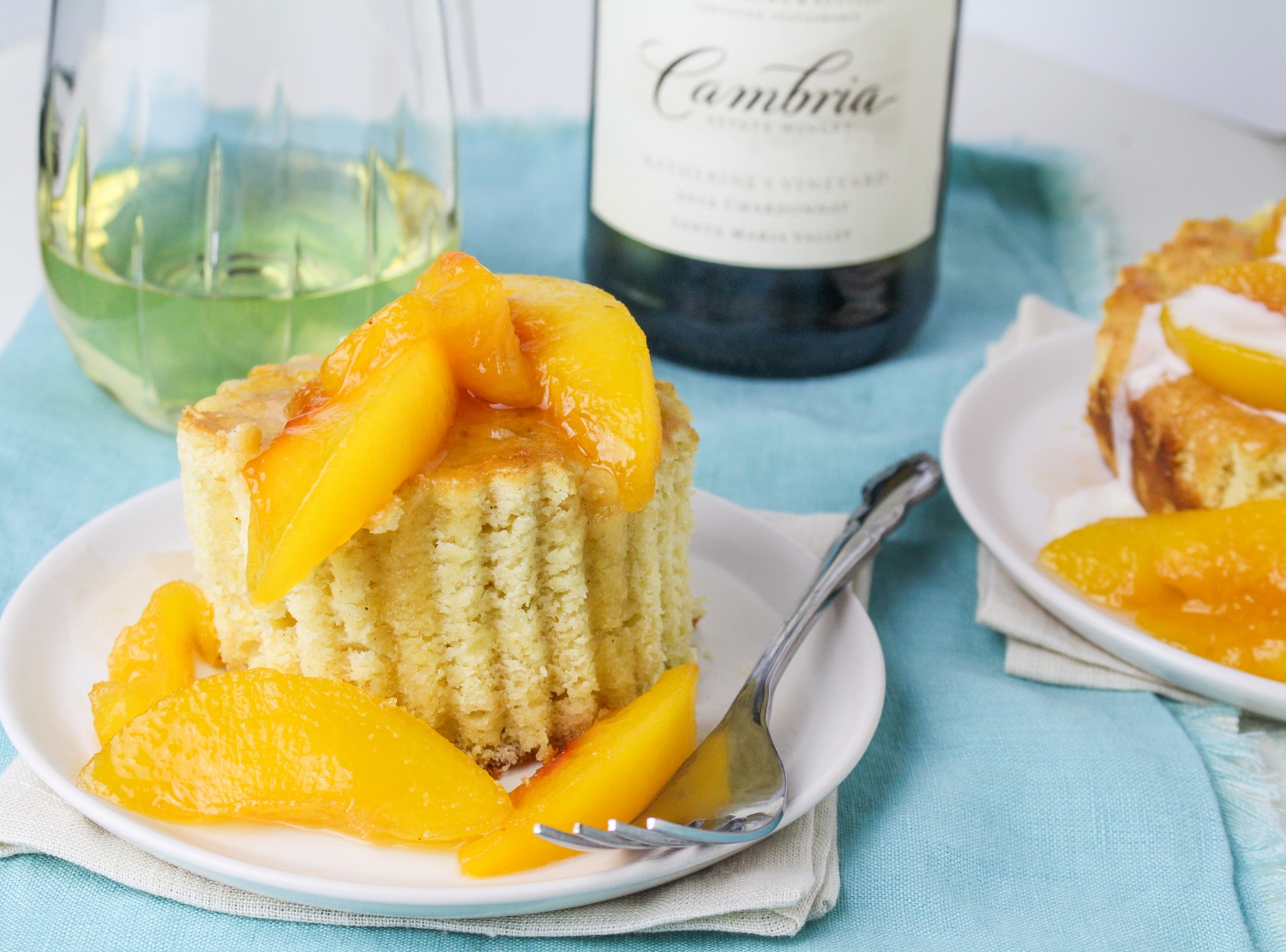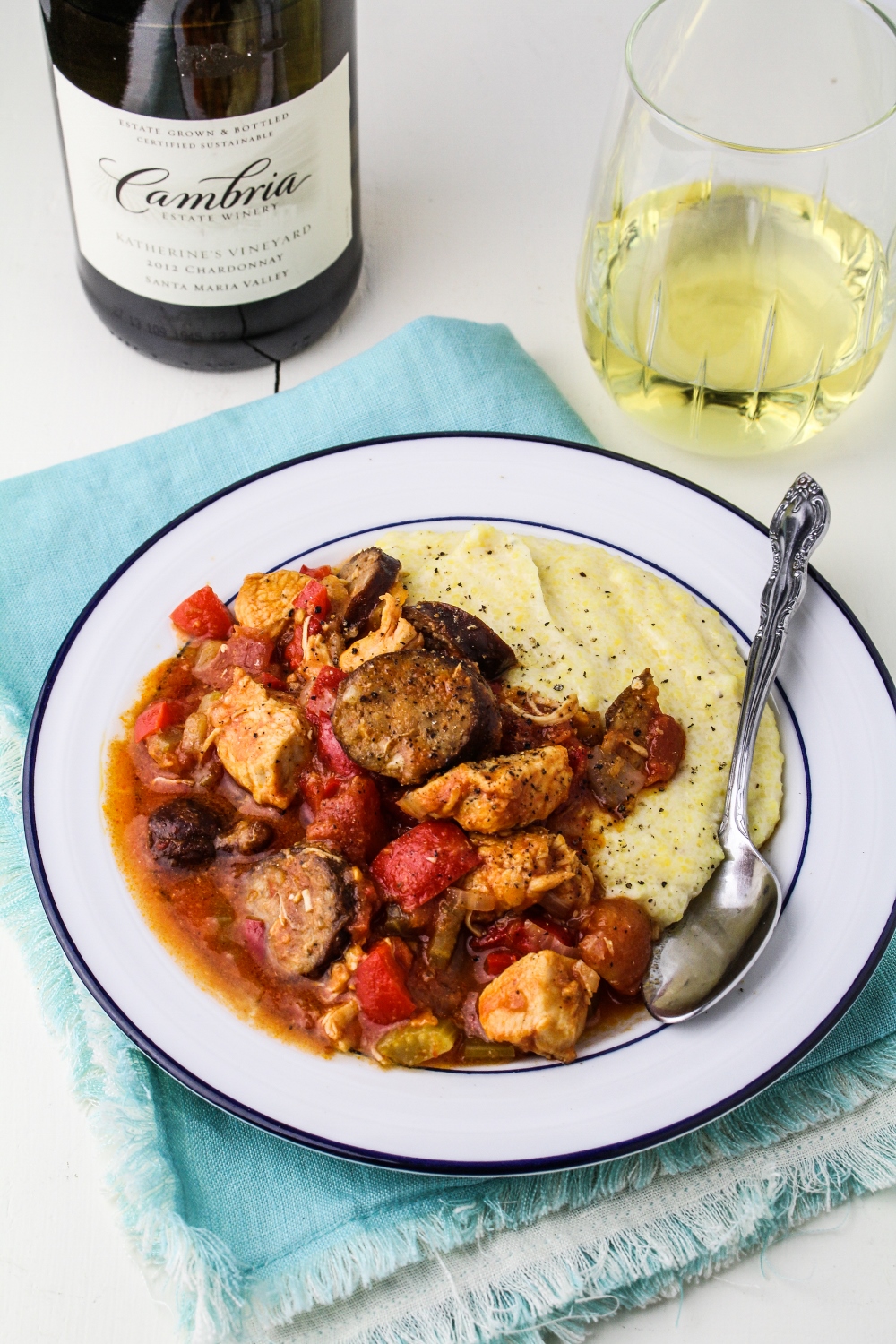 Although perhaps not the most classic of Southern dishes, my "tax break" Southern comfort food dinner starts with a smoky chicken gumbo. Only, if you told a real Southerner that it was gumbo they would probably debate it with you, and they would be right to, since this recipe doesn't take the time to make a deeply flavorful roux before starting the rest of the soup. So, let's call it a "gumbo-style" smoky chicken stew. It's full of smoky, rich, Southern flavors – smoked andouille sausage, smoked paprika coated chicken, sweet red peppers, and cayenne – and served over cheesy, smoked gouda grits for good measure. For dessert, there's maple corn cake – sweeter and fluffier than a corn bread thanks to the use of corn flour and lots of maple syrup, but still simple and rustic in the best way. Topped with Chardonnay-poached peaches and freshly whipped cream, you won't even remember why  you needed a break in the first place.
Find the recipes for the Smoky Chicken Gumbo with Cheesy Grits and Maple Corn Cake over on the Cambria Wines blog!
Disclaimer: This post is sponsored by Cambria Wines. All opinions are honest and my own.
Like what you just read? Subscribe to Katie at the Kitchen Door on Feedly or Bloglovin', or follow along on Facebook, Twitter, Pinterest, Instagram, or Google+. Thanks for reading!
0