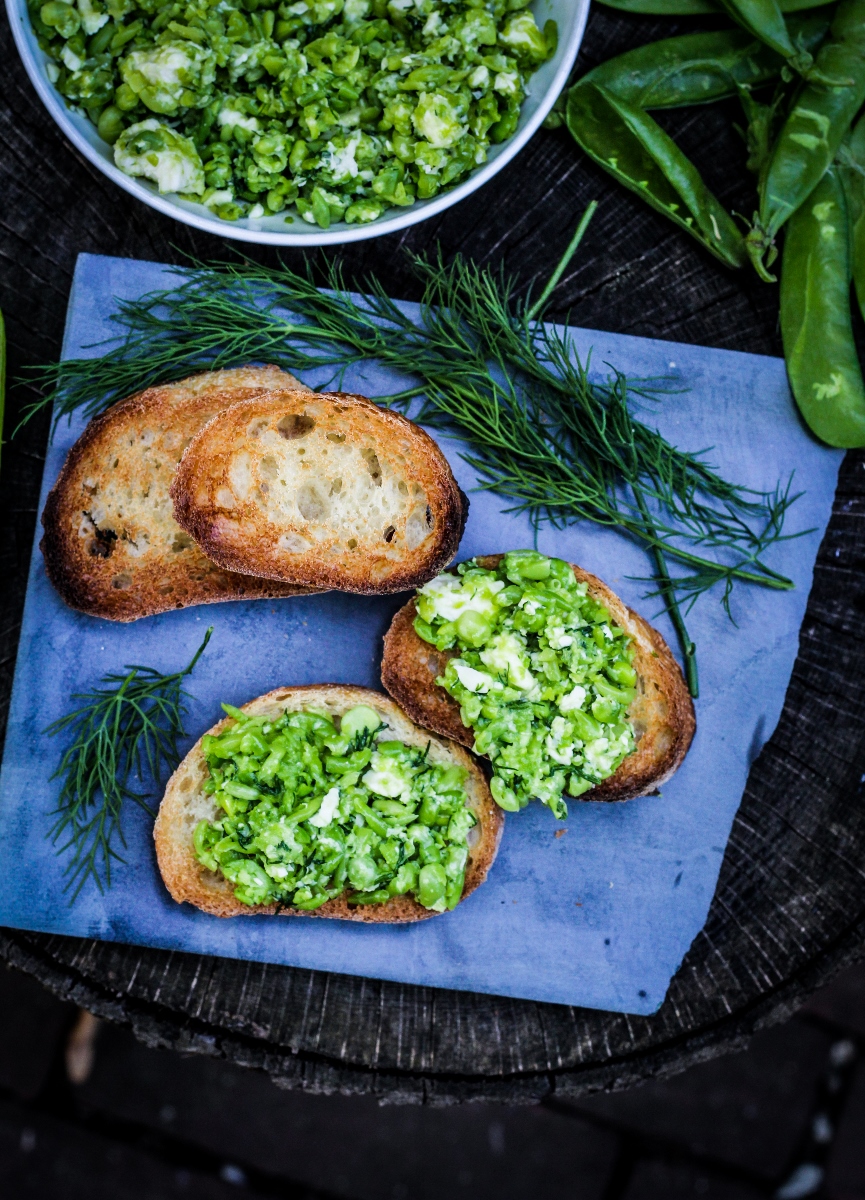 I have another ingredient of the week for you all! And… it's peas. The podded, shelling kind, also known as English peas. I hope you like this series and I'm not boring you to death with the same ingredient every day (please, leave a comment if I am) – it's so much fun for me to get creative thinking of ways to use one ingredient, and it's certainly effective in making me feel as though I'm getting the most out of seasonal produce. If you missed the first week (starring rhubarb!) and are curious about how this series came about, you can read the intro here. But then come back and get excited about this humble but sweet green vegetable.
I always think of peas as an early spring vegetable, and I start checking for them in the markets as early as March. I really should know better, since I grow peas in my own garden and they're barely above ground in March. The truth is, in New England, shelling peas really aren't widely available until mid-June – the first time I saw them in any sort of quantity was last week at the farmer's market. It can be an excruciating wait, but once the peas are ready it seems as if something else is ripe every week following that. They're a true sign that summer is arriving.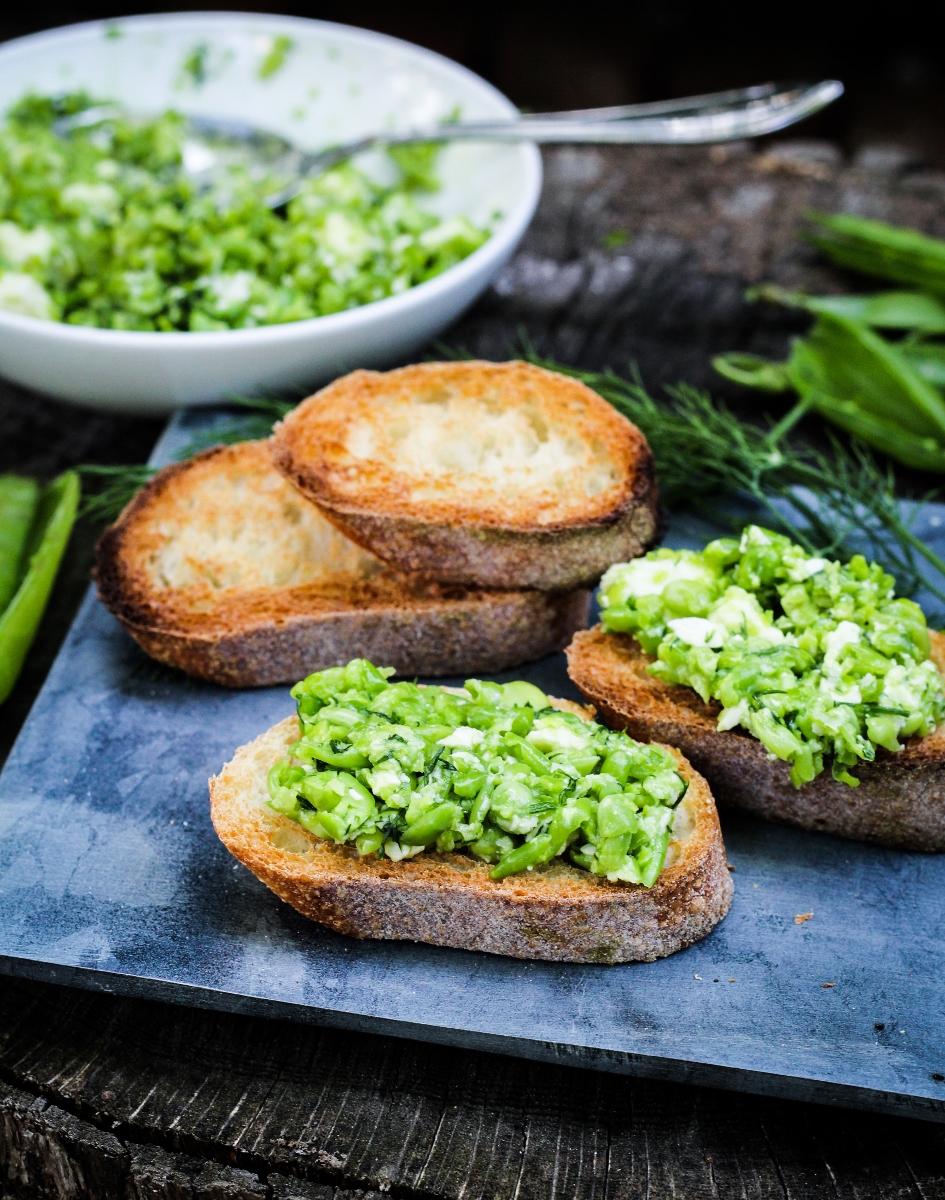 Trevor was skeptical of whether or not peas were really interesting enough to dedicate an entire week to. His point, which is fair, was that peas are usually a side ingredient, not the main ingredient. To that end, I'm going to try and avoid recipes with the phrase "with peas." We want peas to be the star, not something tacked on to the end. Peas are typically used in fairly common ways – mixed into pasta, served as a side dish with butter, pureed into a soup, or as part of a green spring vegetable salad. All of these are delicious, but I'm going to try and think outside of the box this week. I'm not promising leaps and bounds out of the box, but hopefully I'll at least push on the edges a little.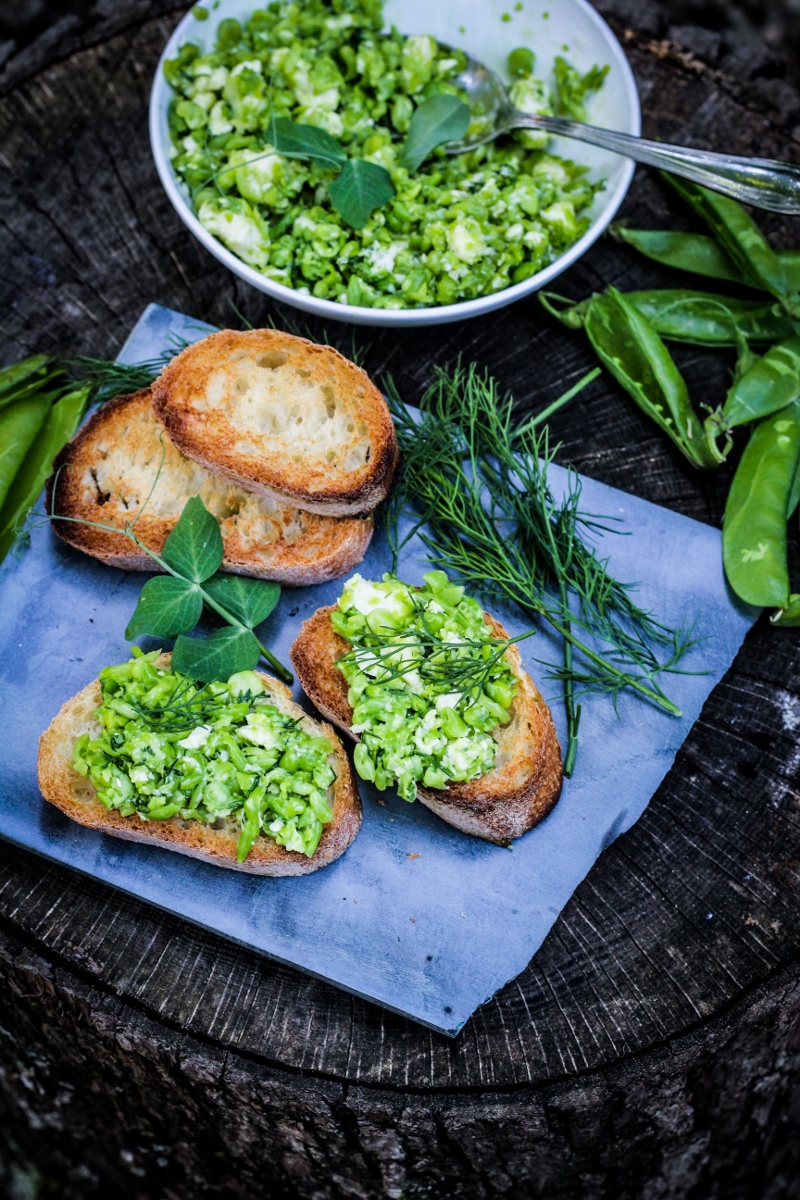 These little crostini come from a book that's a favorite source of inspiration for me – Maria Elia's The Modern Vegetarian. One of the things that I really like about the book are the three mini-section that focus exclusively on the textures of one ingredient. In textures of peas, she includes five recipes – fresh pea stock, sweet pea custards, pea, basil and mint soup, pea jelly, and these smashed pea, dill and feta crostini. The idea is sort of that you make them all together and serve them at once to highlight the contrasts possible with a single ingredient. I considered doing that, but a pound of peas really doesn't go very far – I'll have to stock up again before I try the others. But the crostini are very, very good. Lots of flavors all mingled up – sweet, salty, lemony, herbal. I could have easily wolfed down the whole batch in 5 minutes. As it was, I paced myself and shared them with Trevor, sitting outside eating dinner and drinking agua frescas as the heat finally subsided for the day. A beautiful summer evening, with beautiful summer food.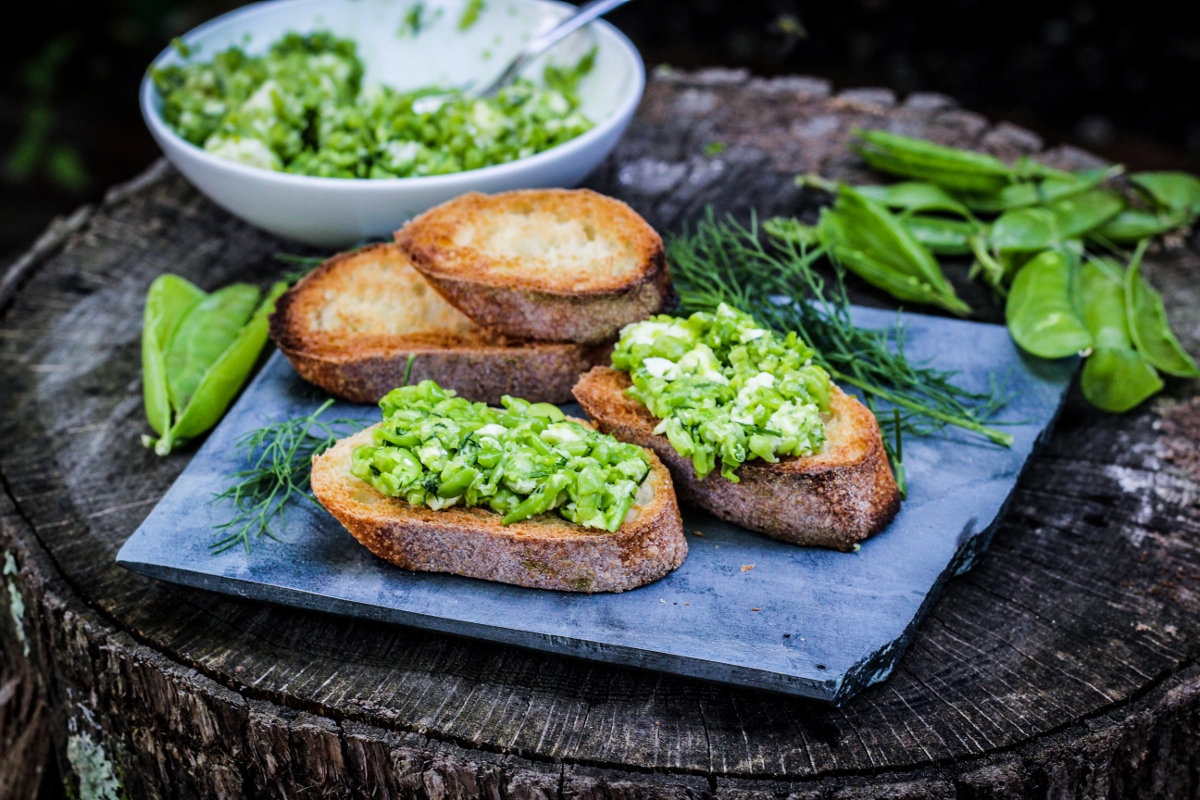 Smashed Pea,  Dill, and Feta Crostini
Recipe adapted from The Modern Vegetarian. Serves 4 as an appetizer.
1 garlic clove
2 TBS fresh dill, finely chopped
sea salt

5 oz. shelled fresh peas, about 1 cup (from about 1 lb. of peas in their pods)

2 TBS olive oil
1/3 c. crumbled feta cheese
2 TBS freshly grated Parmesan cheese
1 TBS lemon juice
8-10 slices baguette
Place the garlic, dill, and a pinch of sea salt in a mortar and pestle and pound until they form a paste. Scrape into a small bowl and set aside.

Add half of the peas, 1 TBS of the olive oil, and a small pinch of salt to the mortar and pestle and pound to form a paste (you want it to be mostly smooth, but a few chunks of peas is good). Add to the bowl with the garlic. Repeat with the remaining peas and olive oil. Stir the smashed peas and the garlic together until evenly combined. Mix in the feta, Parmesan, and lemon juice, and taste for seasoning, adjusting salt or lemon if necessary.

Toast the slices of bread in a toaster, on a griddle pan, or under the broiler until golden brown. Immediately spread the toast with the pea and feta mixture and serve.
6