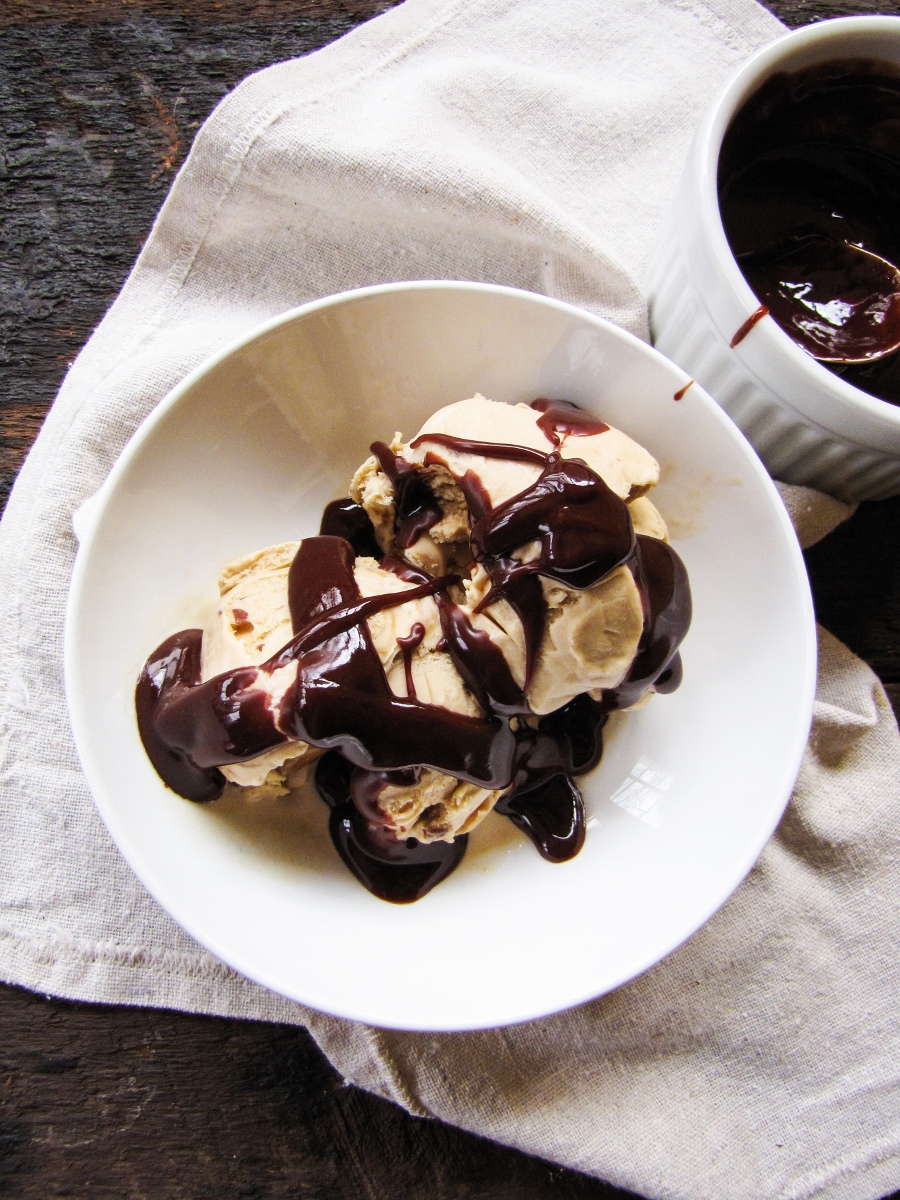 A while back I tweeted that I had come up with a foolproof method for making a single serving of hot fudge in 30 seconds in the microwave. I got an immediate response  ("share now!" "I wanna know how to do this, but then also I don't…") so I promised that I would write a blog post about it. I've double checked the recipe a few times since then – quality assurance, you know, nothing to do with the fact that hot fudge is delicious – and I feel comfortable handing it over to you all now.
You should know that I'm a very picky hot fudge eater. My ideal recipe is the Ben & Jerry's one – but that takes a good hour and a half to make, which is typically way too long to wait given the intensity of my hot fudge cravings. It also makes 2 cups of sauce, which is a problem in and of itself due to my lack of age-appropriate self-control. So I started experimenting with the microwave. Chocolate chips by themselves are obviously not ideal – too easy to burn, and they freeze again as soon as they come into contact with the ice cream. Chocolate chips and cream didn't quite have the richness or consistency that I'm looking for. But chocolate chips, butter, and cream? Perfect – a thick, fudgey sauce that is liquidy when hot, and viscous at room temperature, but doesn't freeze solid on the ice cream. (P.S. It's even better with cinnamon butter, as I found out when I had a lot of leftover cinnamon butter from making monkey bread.)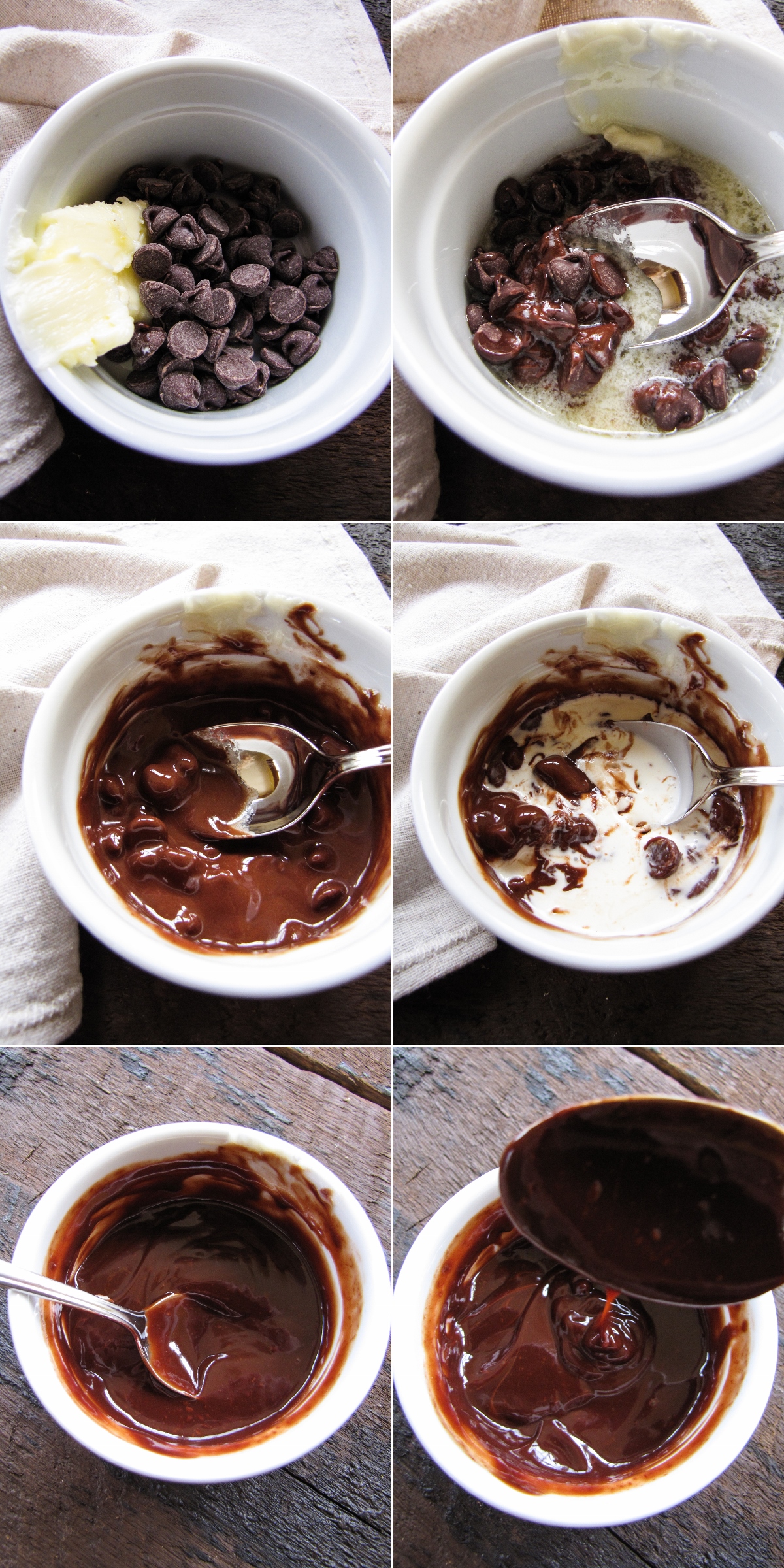 Please, I beg you, use this recipe responsibly. We all love a big bowl of ice cream with thick and gooey hot fudge every once in a while, but I don't want to feel responsible for anyone's 30-pound weight gain that will decidedly occur if you make this every night. I'm trusting you.
30-Second Microwave Hot Fudge
Serves 2.
1 TBS butter
3 TBS chocolate chips
1 TBS heavy cream
Place butter on bottom of small microwaveable dish. Top with the chocolate chips. Microwave on high for 10 seconds, then remove, and stir until texture is even. Add heavy cream and stir. Microwave on high for another 10 seconds, then remove and stir until smooth. Serve immediately.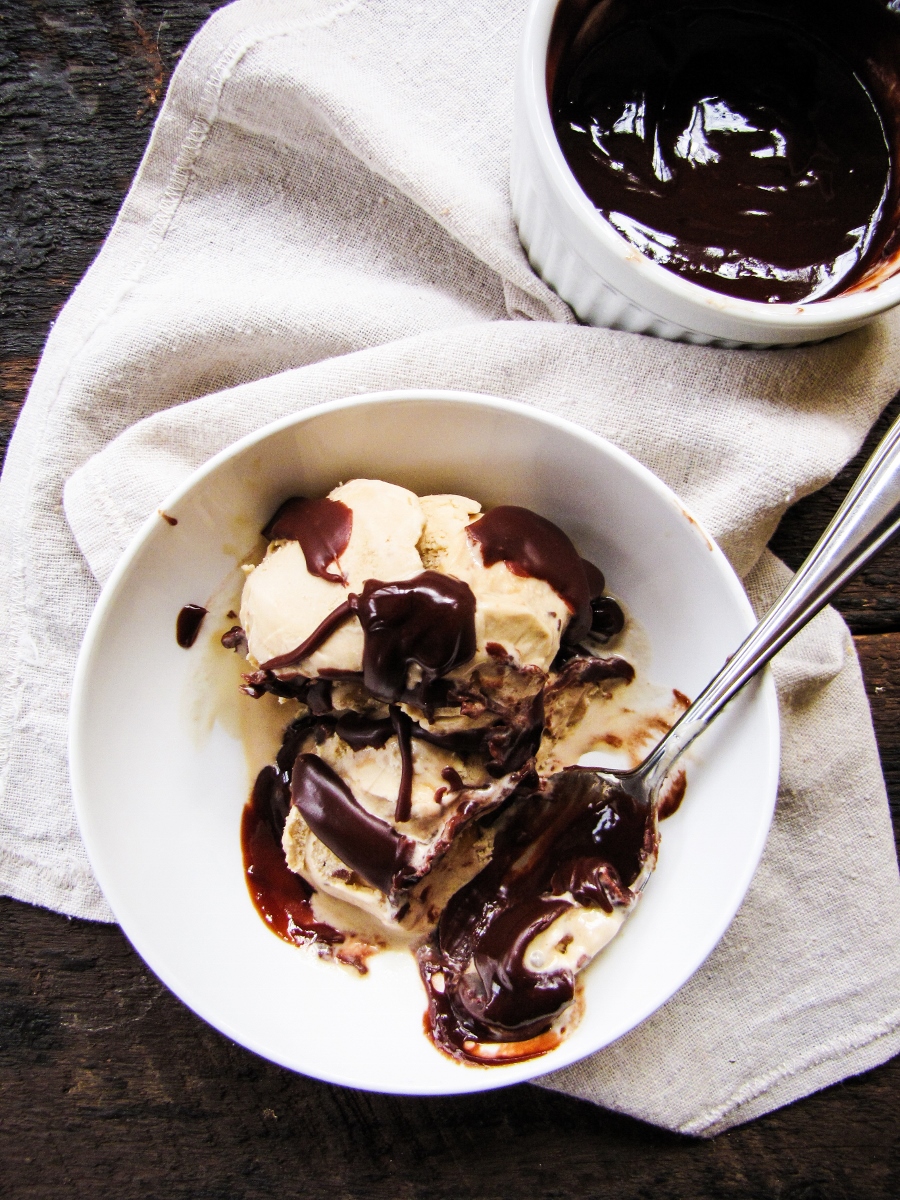 108