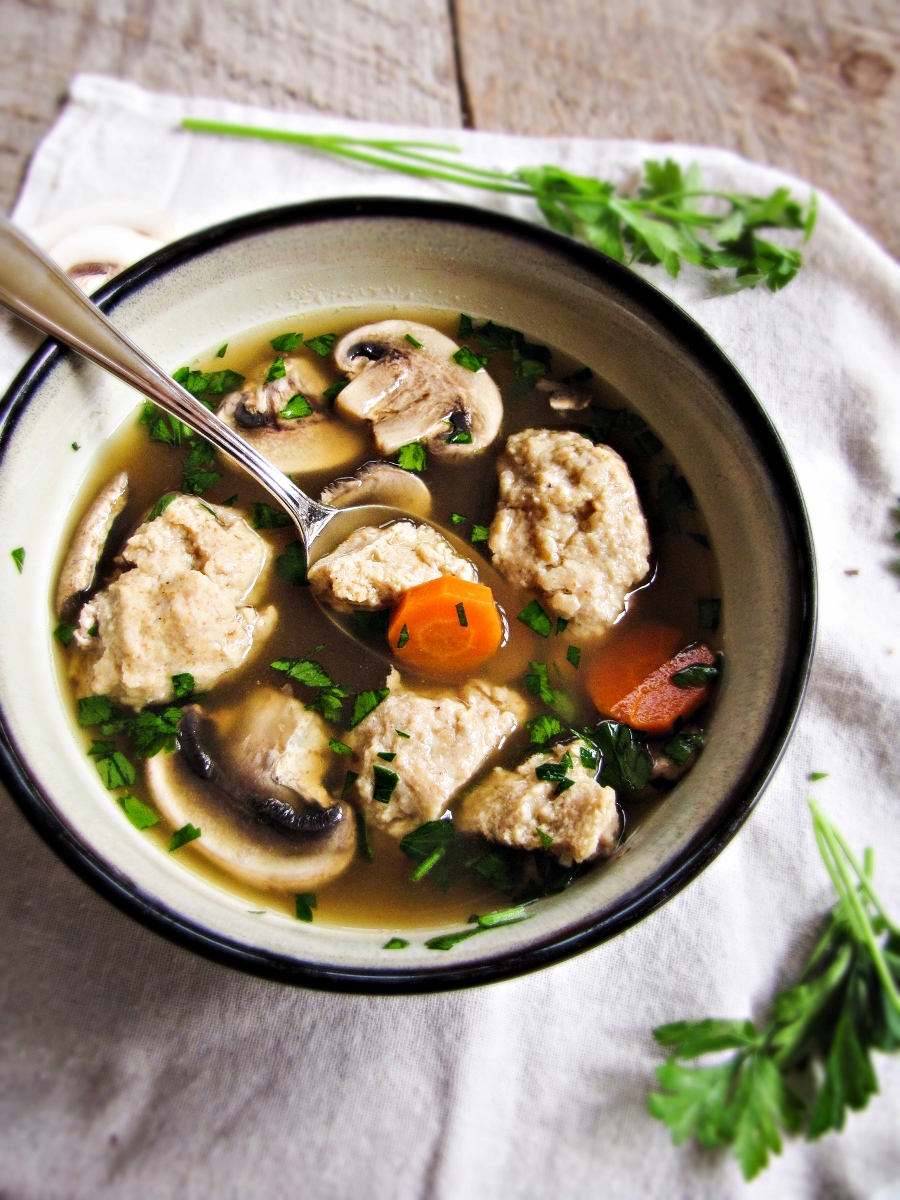 To so many, Paris is the ultimate destination – timeless, elegant, romantic and confident in its own charms. It's the city of lights, the city of love and, one might argue, the ultimate city of food. Centuries of tradition have defined French cuisine as the haute cuisine, with dishes such as duck a l'orange, boeuf bourguignon, and chocolate souffle being practically synonymous with fine dining for many years. But classic French cooking doesn't have to be intimidating and stuffy. As Rachel Khoo shows us in The Little Paris Kitchen, French food can be simple, wholesome, and yet still remain effortlessly chic.
Rachel is an all-around food personality – she has a pastry degree from Le Cordon Bleu, has written three cookbooks, and been the star of a cooking show. She's more of an European personality than an American one, but I think the release of a US version of The Little Paris Kitchen, may change that. The book is a little glimpse into Rachel's life in Paris, as shown through the food she makes to feed herself and her friends.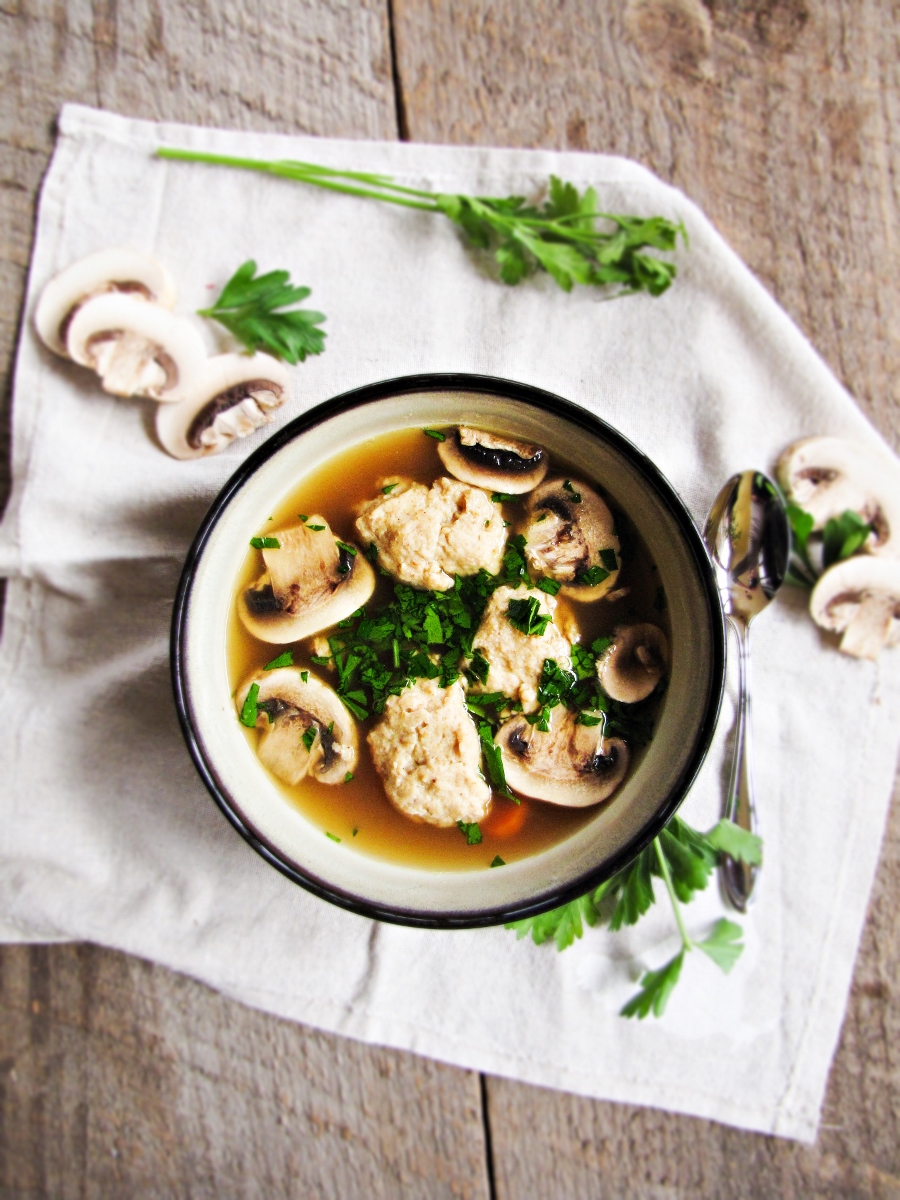 The recipes included are universally appealing, not in a way that made me think "Oh, I'd love to make that someday," but in a way that made me add three recipes to my weekly menu after only 20 minutes flipping through the book. The fact that the food is simple but also interesting makes it easy to visualize incorporating into your everyday routine. Recipes such as Tartiflette Muffins, Onion Creme Brulee, and Cassoulet Soup with Duck-and-Sausage Dumplings are examples of the hearty, soul-warming food in this book that will probably be on my dinner menu soon. There are plenty of lighter, more elegant recipes that caught my eye as well – Champagne Sabayon with Strawberries and Cherry Tomatoes, Rosemary, Lavender, and Chevre Fougasse, and Cherry-Tomato Vanilla Jam are a few. In general, there's a nice balance.
I should mention – this book has lots of pictures. And they're beautiful pictures. In fact, every single recipe is accompanied by a full-page color photograph, a cookbook characteristic that I love – it makes it so much easier to decide what to cook when you can see the end result. There are also a lot of pictures of Rachel – Rachel shopping, Rachel riding her bike, Rachel holding a glass of wine and looking pensively into the distance, Rachel having a picnic with her attractive Parisian girlfriends. I think perhaps this would have stuck out less to me if I already knew more about her; as I didn't, I found it a touch over-done. Just a personal thing. I will say that, along with the curly font and the pink text, the pictures of her out and about in pretty dresses definitely contributes to the overall girliness of the book's style. It's not over the top, but it's definitely not gender neutral.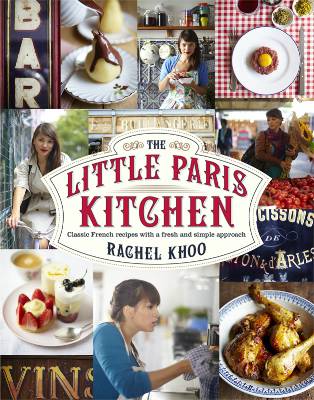 To test out the food, I started with two recipes – a roast vegetable salad with goat cheese mousse, and a chicken-dumpling soup. I'll share the salad later this week, but for now let's focus on this soup, which was even better than I was expecting it to be. The dumplings, also called quenelles, are made from ground chicken, soft white bread, and cream, and are then simmered for just a few minutes in a pot of chicken broth. The only other ingredients are a handful of just-cooked carrots and mushrooms and a sprinkling of fresh parsley. The result is a lovely bowl of super-comforting soup filled with soft, fluffy, deeply savory dumplings, the kind of soup that you wish someone would make for you every time you're feeling down. (Solution: make some for yourself when you're feeling good, then stick a bunch in the freezer for those days that you need to feel loved). It reminded me of matzoh-ball soup, but richer and more chicken-y (well, duh Katie). I loved it. I made a double-batch of the dumplings, and I'm saving the rest for the suggestion Rachel includes at the bottom of the recipe – broiling the poached quenelles with bechamel and grated cheese.
The bottom line: The Little Paris Kitchen is a book that makes classic French cooking an everyday affair. It's a bit girly, and the author, Rachel, is strongly featured throughout the book (a la Giada or Rachel Ray), but the recipes are solid and the photography both beautiful and abundant. I can see this book quickly becoming a weeknight go-to for me with plenty of recipes that are quick and satisfying.
Disclaimer: I received a review copy of The Little Paris Kitchen free of charge from Chronicle Books. I was not otherwise compensated and all thoughts and opinions are my own.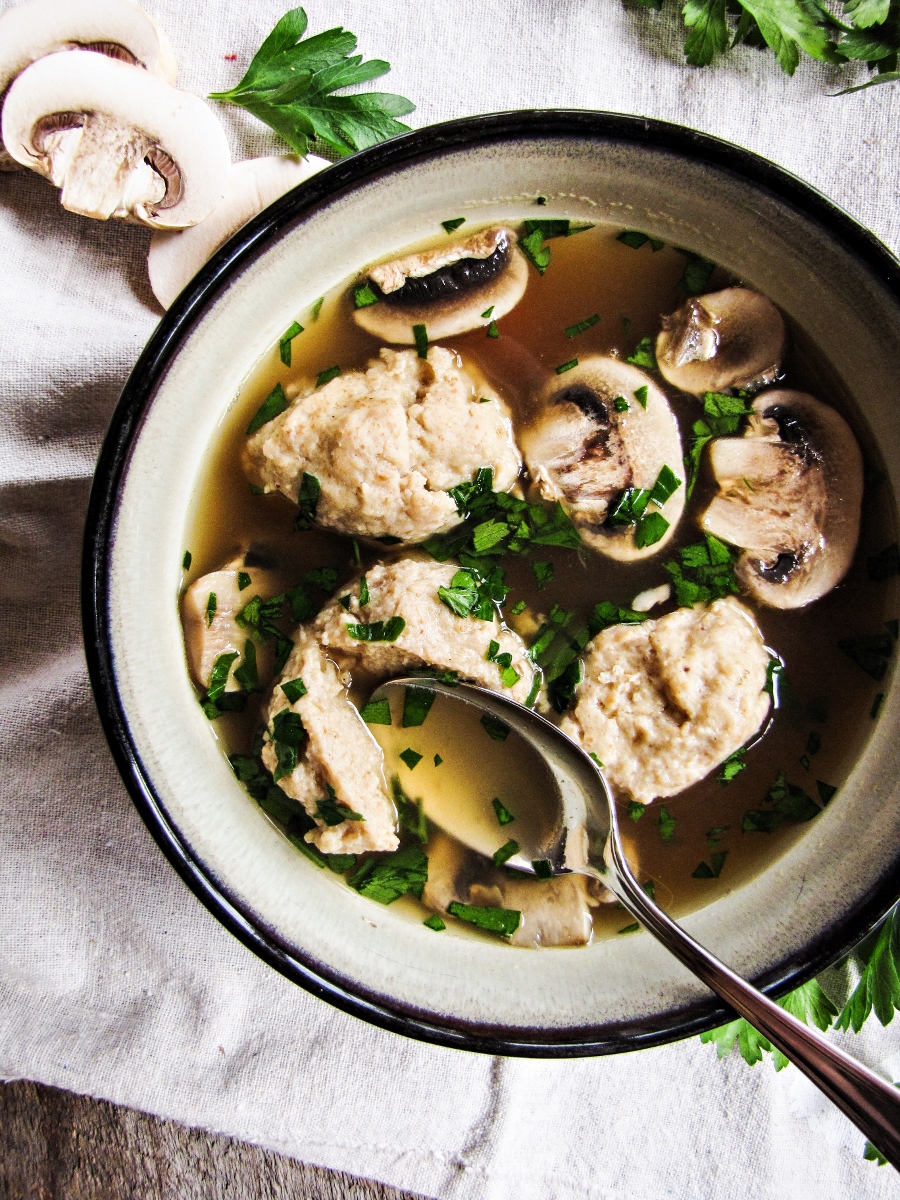 Chicken Dumpling Soup / Bouillon de Poulet avec Des Quenelles de Volailles
Recipe from The Little Paris Kitchen. Serves 4.
6 1/2 c. chicken stock

2 large carrots, peeled and roughly chopped

7 oz boneless skinless chicken breast or ground chicken

3 1/2 oz. white bread, no crusts (I used burger rolls)
6 1/2 TBS of half and half
1 egg plus 1 egg yolk
1 tsp salt
a pinch of pepper
a pinch of nutmeg
5 button mushrooms, thinly sliced
1/2 bunch of fresh parsley, leaves roughly chopped
Bring the chicken stock and chopped carrots to a boil in a large pot over medium-high heat. Boil for 10 minutes, or until carrots are tender.

In a blender, combine the chicken, bread, half and half, egg, egg yolk, salt, pepper and nutmeg, and blend until you have a smooth and sticky paste. Use a spoon to form the paste into dumplings of about 2 TBS apiece, and drop the dumplings into the boiling broth. Cook the dumplings for 4 minutes, stirring occasionally, then add the mushrooms and cook for 1 minute longer. Check the inside of a dumpling just to make sure it is cooked all the way through. Serve the soup immediately, with a generous sprinkling of chopped parsley stirred in.
21