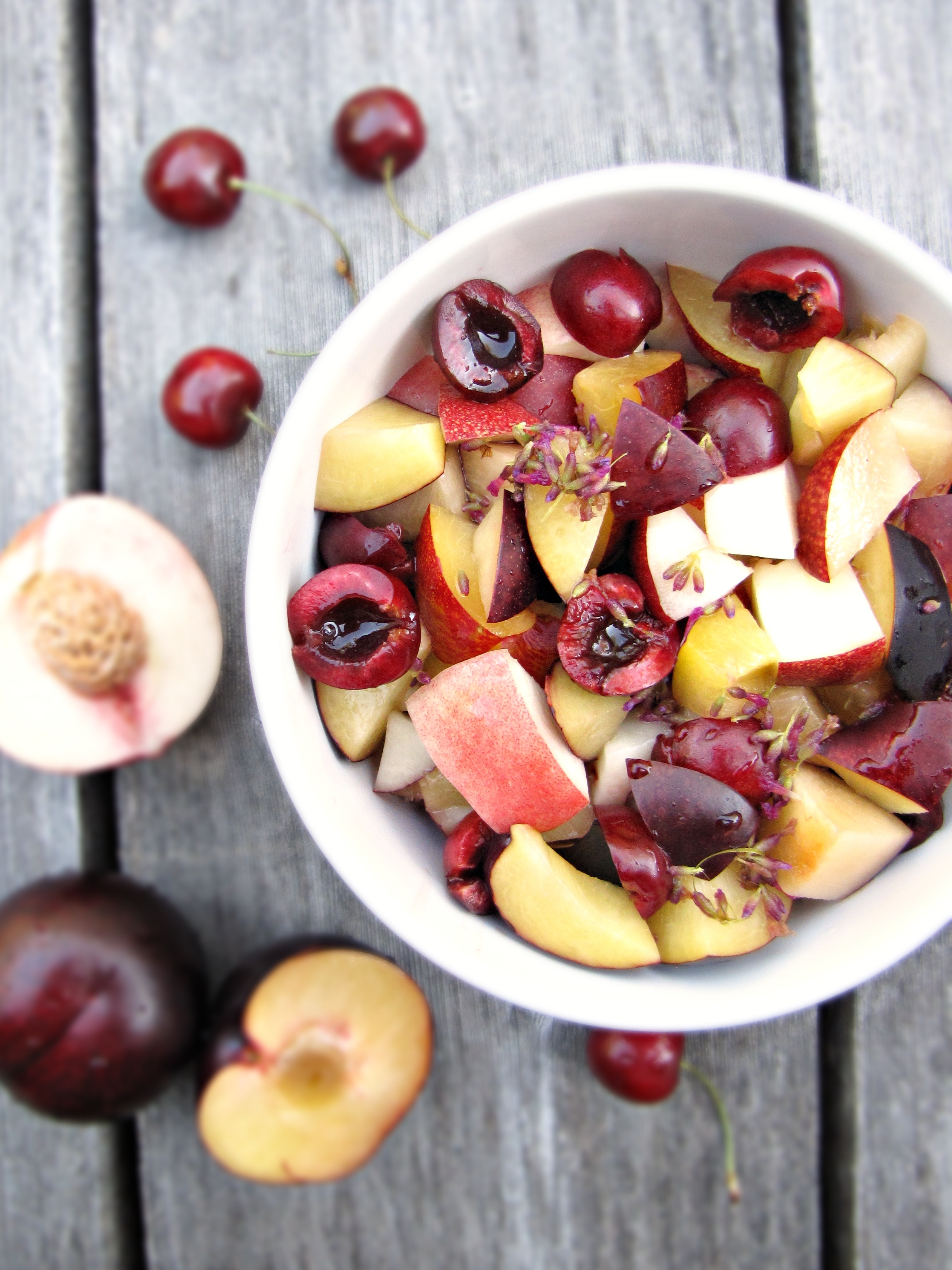 How great is July?  Coming back to a garden that has doubled in size in a week, walking through the Copley Square farmer's market that's just bursting with produce, eating meals composed entirely of vegetables because they're just that good – it's definitely a season of plenty.  In fact it's so plentiful that I'm torn between the natural inclination to eat smaller, lighter meals in this hot weather and the desire to eat as many eggplants, tomatoes, beans, cherries, peaches, plums, and berries as I can during their short season.
In particular, I can't get enough of stone fruit.  Sweet cherries eaten ice cold from the fridge, plums so perfect that the juice dribbles down your chin with every bite, peaches baked until hot and bubbly under a buttery crumble – these fruits of summer are so fleeting that in my opinion, it's worth eating as many of them as you can while they're around.  There are many great single fruit recipes for each type of fruit, but they also marry well with one another, whether in a luscious cobbler or a simple but addictive fruit salad like this one.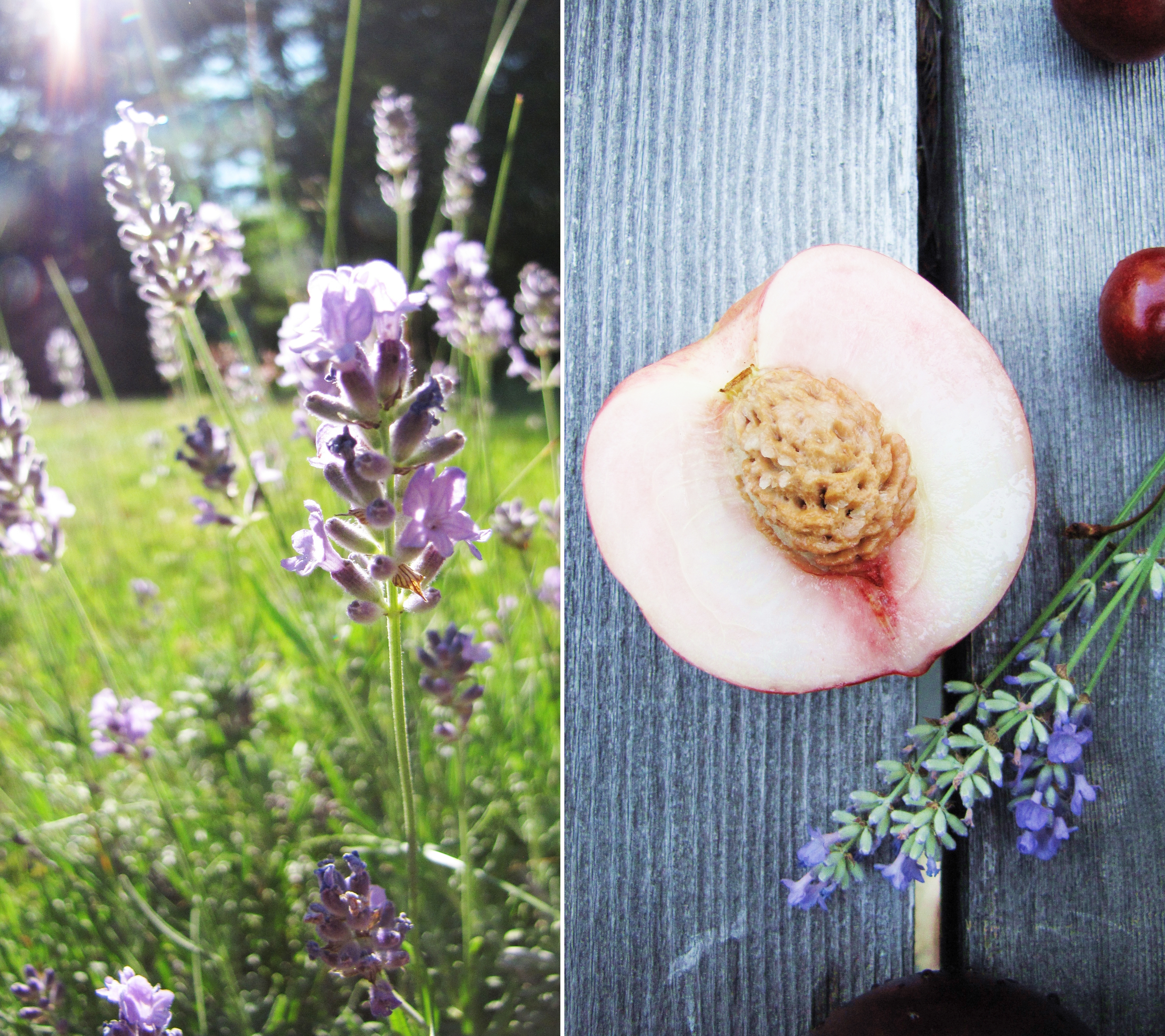 I don't know about you, but for me, the words "fruit salad" conjure up an image of a sad, not quite cold enough bowl of mushy bananas and unwanted cantaloupe, with a straggling strawberry or two that the pickers left behind.  You know, the kind of fruit salad you used to find at every picnic, bbq, and pool party; the one that played second fiddle to the hamburgers and dirt cake.  This salad is an entirely different story.  Elegant, colorful, and slightly floral, with no filler fruits that get left behind, everyone in my family had at least 3 servings at dinner, even after eating these turkey cobb sandwiches, which were easily the most delicious sandwiches I've ever made.  Inspired by the just-blossoming lavender plants in my mom's Maine garden, I decided to drizzle the fruit with a lemon lavender syrup, which truly tied the whole dish together.  You can use whatever stone fruits you have lying around – just make sure the salad is served cold, and give it an hour or two to soak in the lavender flavor.
Head on over to Greatist for the full recipe!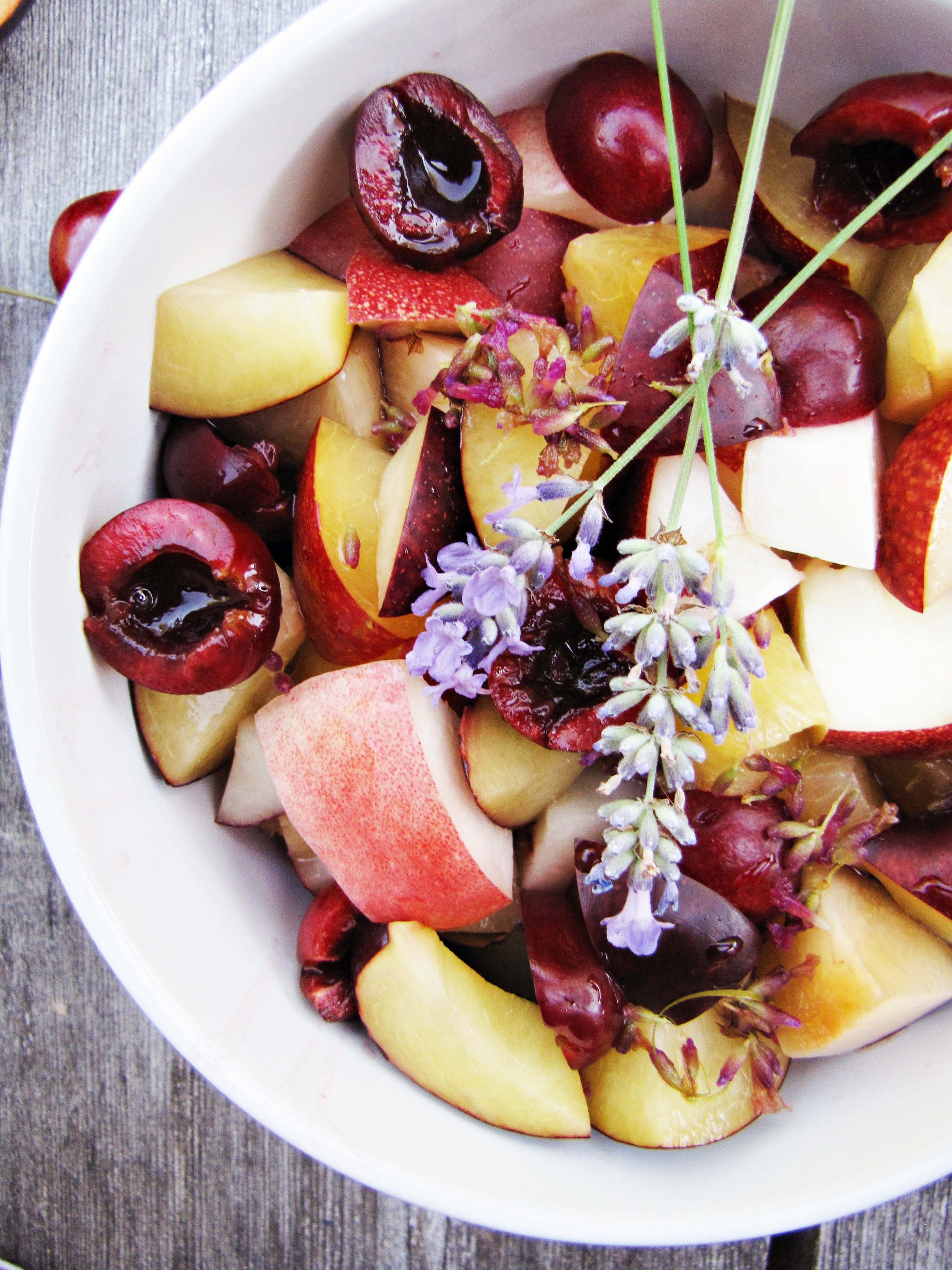 Other stone fruit recipes to celebrate July:
13