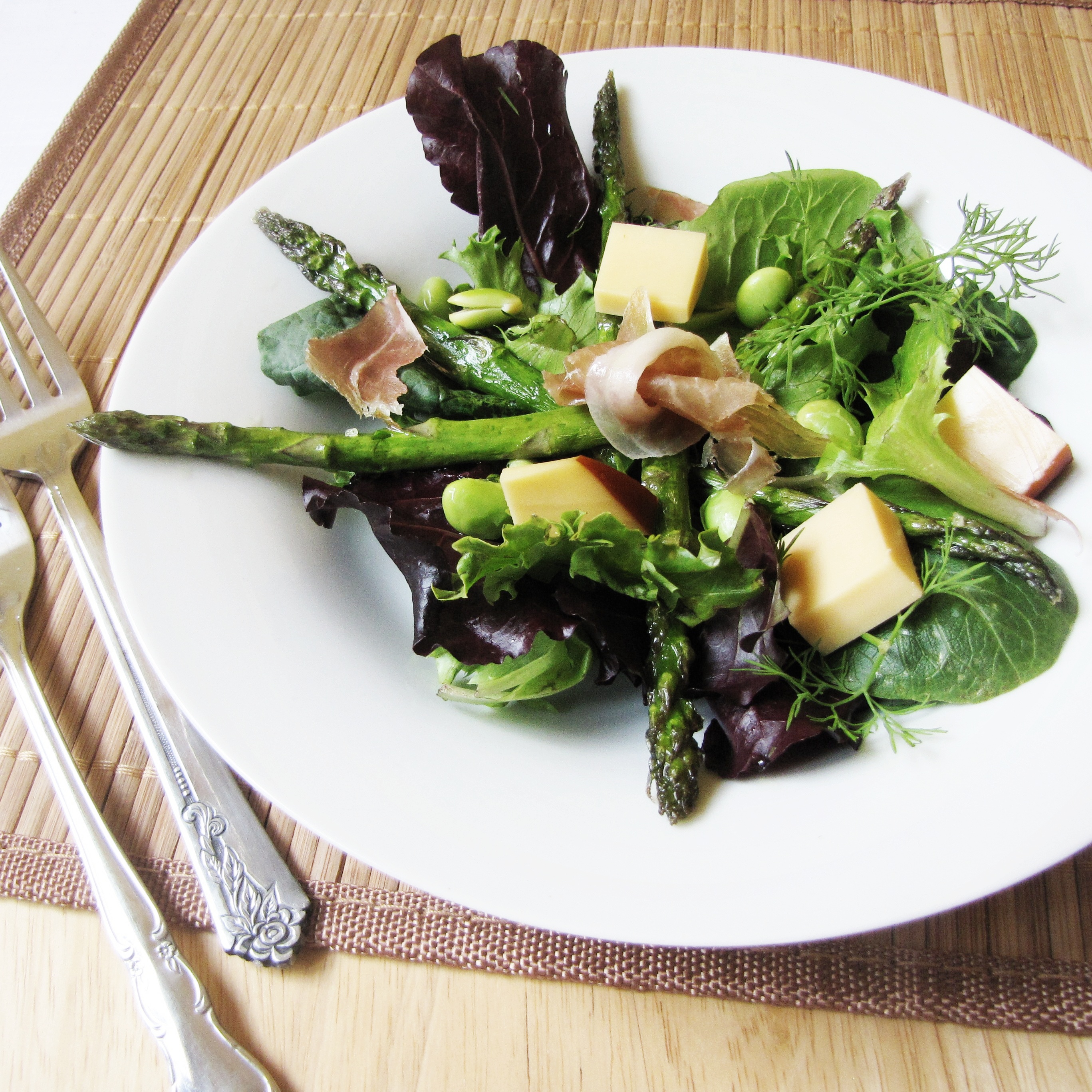 Starting work has come with some unexpected changes – during the week, time is more structured than it was while I was in school, and I feel like I barely have any free time on weeknights.  On the weekend, however, time is wide open – no homework, or meetings, or school events, just picnics and long runs and parties and catching up on sleep.  Overall, I probably have more free time than I ever did in college, it's just allocated differently, and it's taking me a while to get used to it.  One of the effects of this time crunch is that I've barely eaten at home in the past few weeks.  OK, to be honest, it's also partly because it's the first time I have a real income and because I'm suddenly living in a place where restaurant food is super accessible and delicious and varied.  And also because my job seems to provide me with at least 3 utterly delicious, fully compensated meals a week.  All told, the kitchen and I are a bit estranged.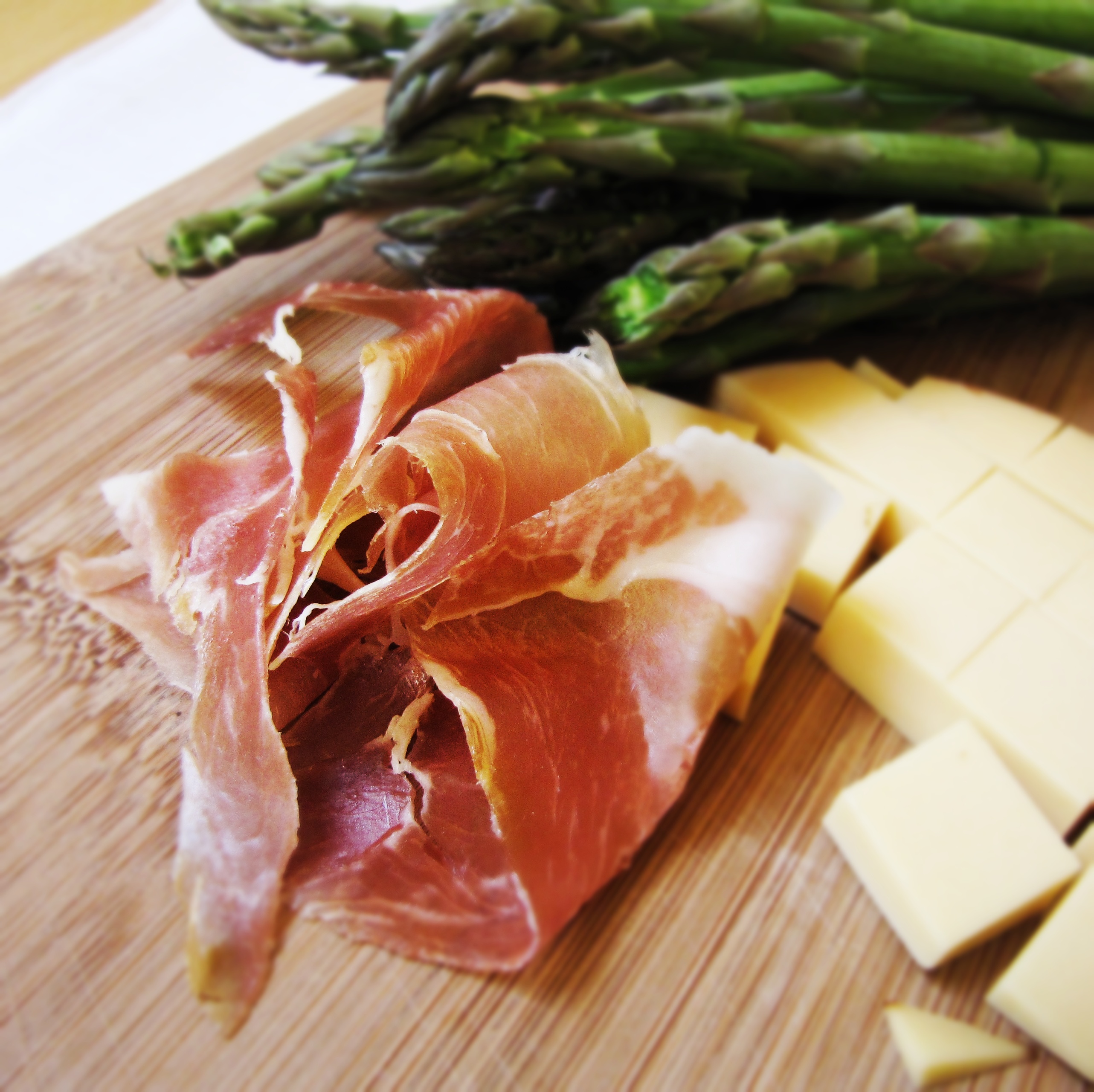 Hopefully I'll fall back into a more balanced cooking pattern soon, especially because I can imagine my healthfulness deteriorating quite quickly if I stay on a restaurant-centric diet, but for now I'm kind of enjoying all the new dishes I've tried.  Some have been less than memorable, like the delicious-sounding but not-that great blue-cheese and steak dim sum I had in Orlando, or the mediocre sandwiches I've had in transit.  Others, however, have been truly delicious, and my two favorites in the past few week were some garlic-crusted soft pretzels with spicy queso dip, and this asparagus, edamame, smoked gouda, and serrano ham salad, which I liked so much that I decided to recreate it for one of my rare at home meals.
I ordered this salad at a get-to-know you lunch with one of my managers, thinking it would be light, not too messy, and easy to eat while talking.  I wasn't expecting anything special, but oh-man did I enjoy this.  It definitely is very light, but substantial at the same time, and the simple dressing of olive oil and salt allows the flavors of each ingredient to shine through.  At the restaurant it was served with fava beans, but I have only seen fresh fava beans once in my life, and wasn't keen on spending a whole day searching for them, so I substituted edamame.  I think the favas were a little bit better, as their distinctive almost-bitter flavor played off the salty flavors well, but the edamame was a decent substitution.  In any case, this salad was just as fresh and delicious when I had it at home, and very easy to throw together to boot.  If you're looking for a change in your salad routine, I'd definitely recommend this one.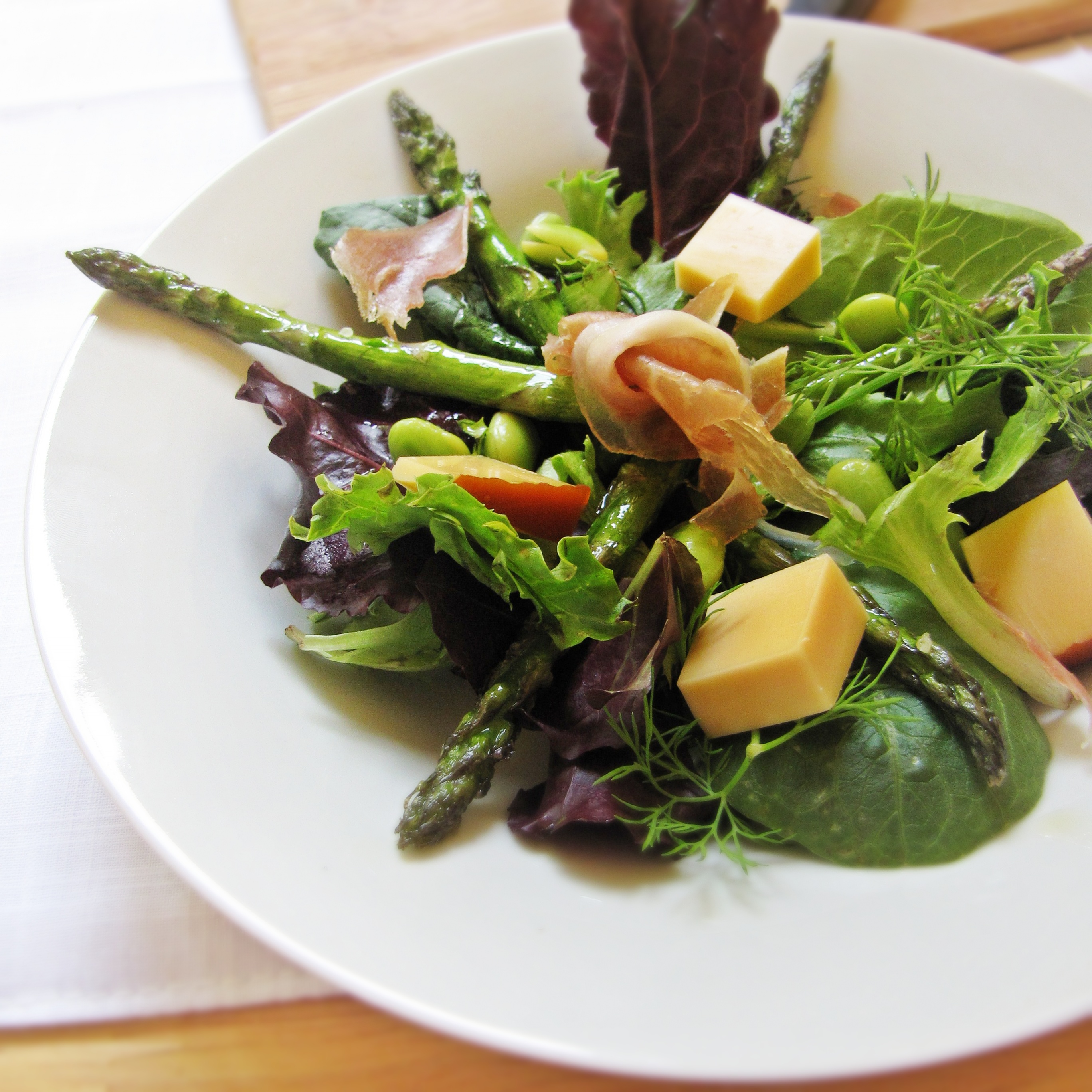 Asparagus, Gouda, Serrano Ham, and Edamame Salad
Serves 1.
1/2 lb. asparagus
olive oil
coarse sea salt
1 1/2 c. mixed greens with dill
1/2 c. frozen edamame, cooked according to package directions
3 oz. smoked gouda, cubed
1 oz. serrano ham, pulled into thin slices
Preheat the oven to 400°F.  Rinse asparagus and trim thick ends by about an inch.  Place on baking sheet and drizzle generously with olive oil and sea salt.  The oil and salt from the asparagus will be used to dress the entire salad.  Roast for 8 mins, until tips are beginning to brown and spears are crisp-tender, then remove and cut spears in half.
Toss greens, asparagus, gouda cubes, and cooked edamame together.  Top with slices of serrano ham.  Drizzle with additional olive oil if necessary.  Serve while asparagus is still warm.
0