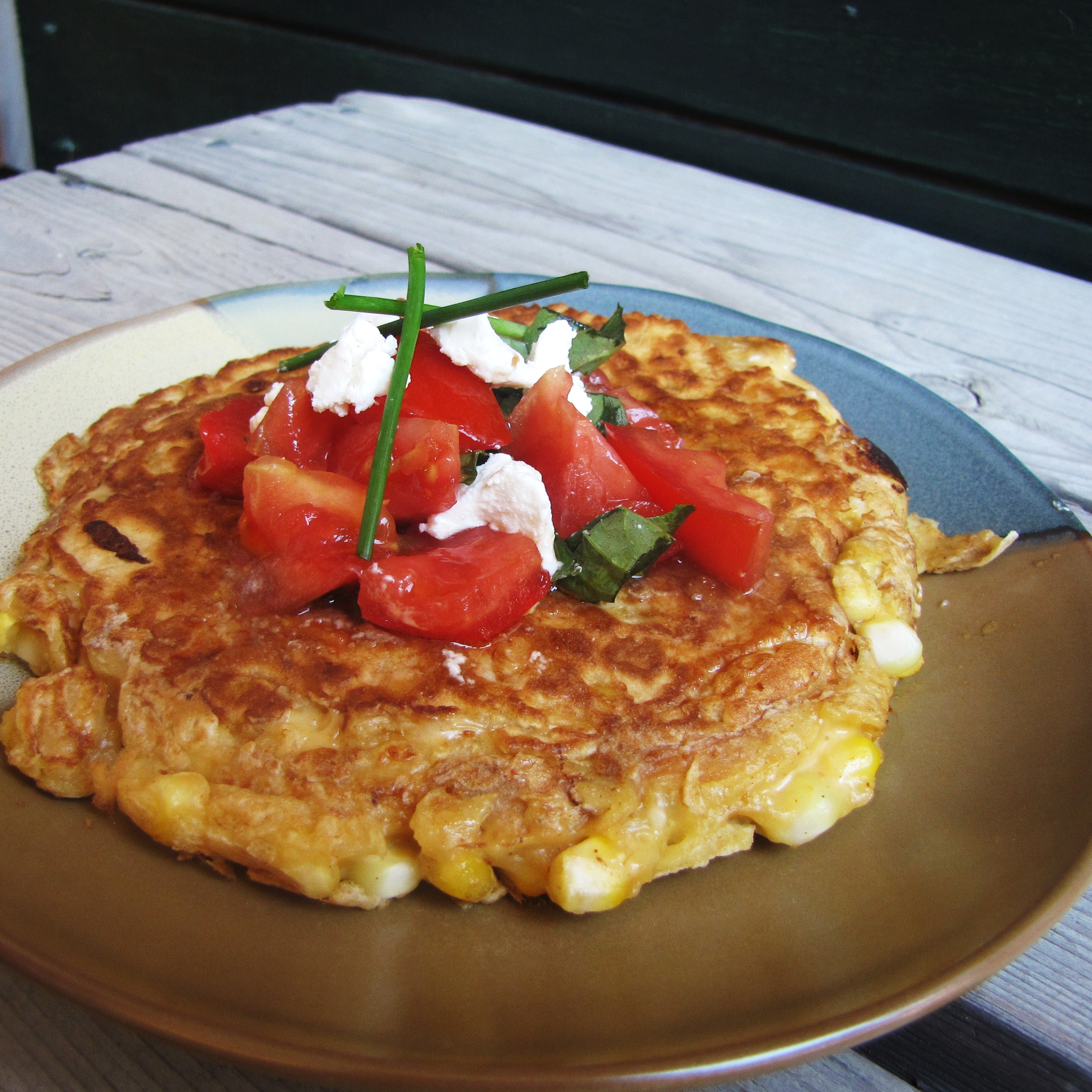 On my first night back in New England after spending the summer in the South, the thing I noticed most was the smell.  It was the first time I'd slept with the window open in 3 months, and even though I wasn't at my own home, the smell made me feel like I was.  It was like a promise – a cool, moist, reminder that soon it would be fall, that tomorrow would be warm but at the end of the day you could count on snuggling into bed and sleeping peacefully and dreaming of crisp leaves and apple picking and cold, dewy mornings.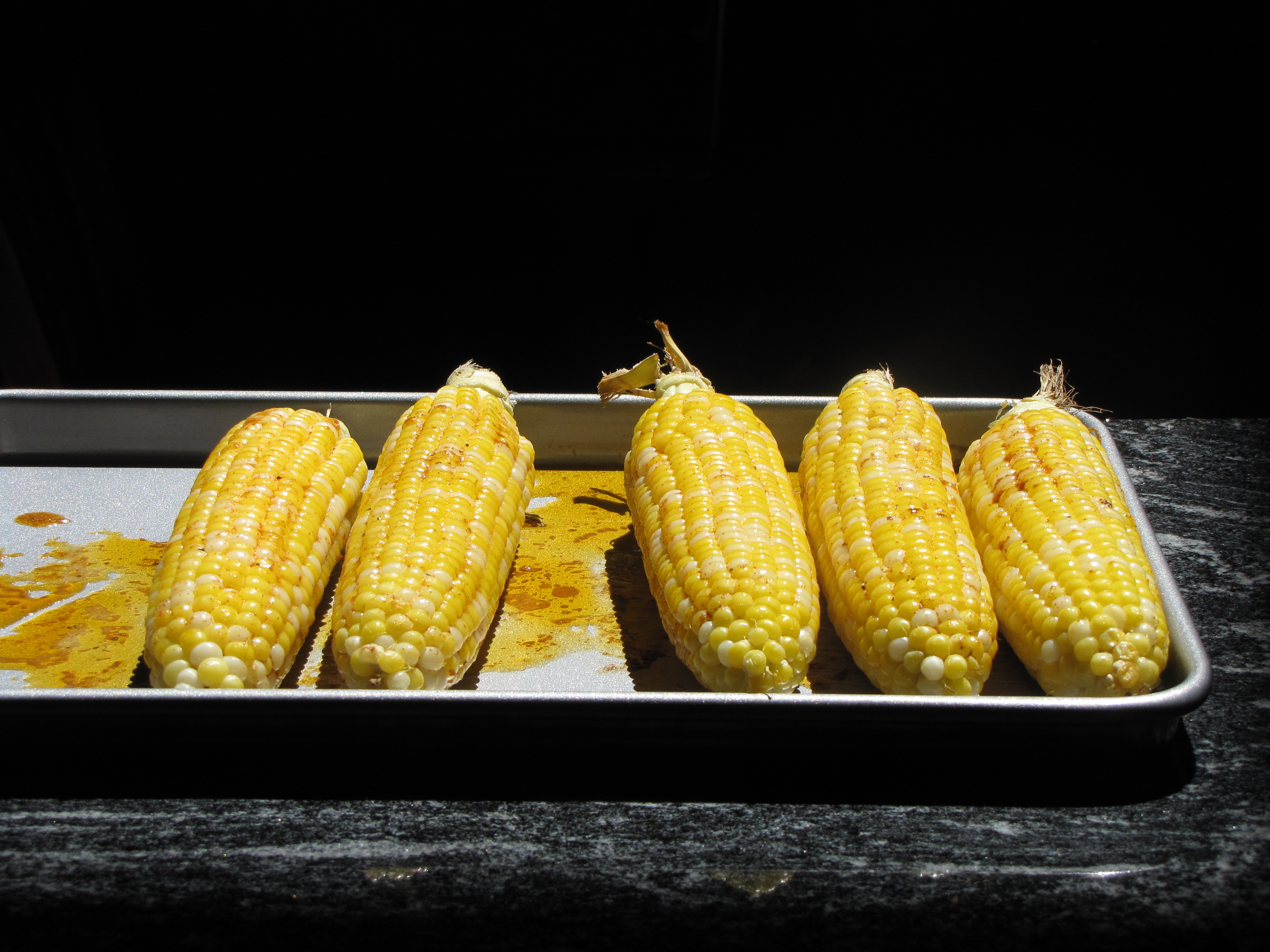 I moved to the South convinced that I hated New England.  I only applied to one school, 712 miles south of Andover, sure that if I had to live through one more gray, slushy winter I would never be truly happy again.  And it certainly is nice to go out without a coat in January, to go swimming in early May and late October, and to be tan by the end of finals.  But while spending so much time disconnecting myself from New England, I forgot to take into account the fact that New England is my home.  That the people I get along with best are also from New England.  That my childhood memories are filled with New England – pumpkin picking, cutting our Christmas tree down in the snow, hot chocolate parties on Valentine's Day, the joy of the first weak sun of March, foggy mornings spent collecting sea glass on the Cape.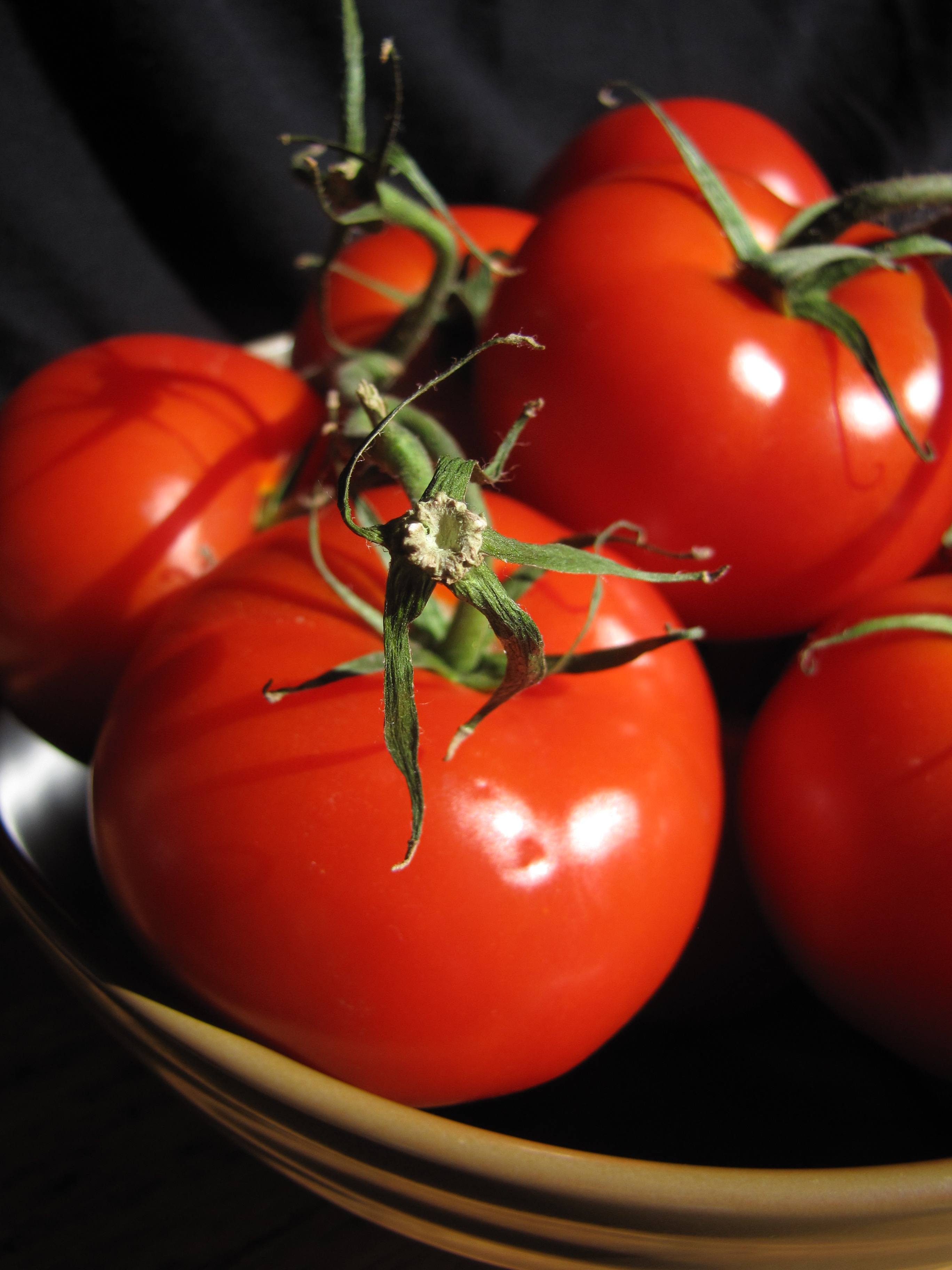 Now, after three hot North Carolina months, I'm pretty sure that the South is not for me.  Of course there are things that I have come to love about the South.  I love that there is always something flowering.  I love the tropical, wild feel of a humid morning in the forest.  I love being called "Miss" and "child" and "baby," and calling others "Sir" and "Ma'am."  I love driving for 4 hours and not being cut off one single time.  I love pulled pork and sweet tea.  I think that if I had grown up in the South, it would be just as much a part of me as I've come to realize New England is, but I didn't, and I don't feel truly connected there.  I'm not sure where I'll end up ultimately, but it's good to understand these things about yourself, and the places you love.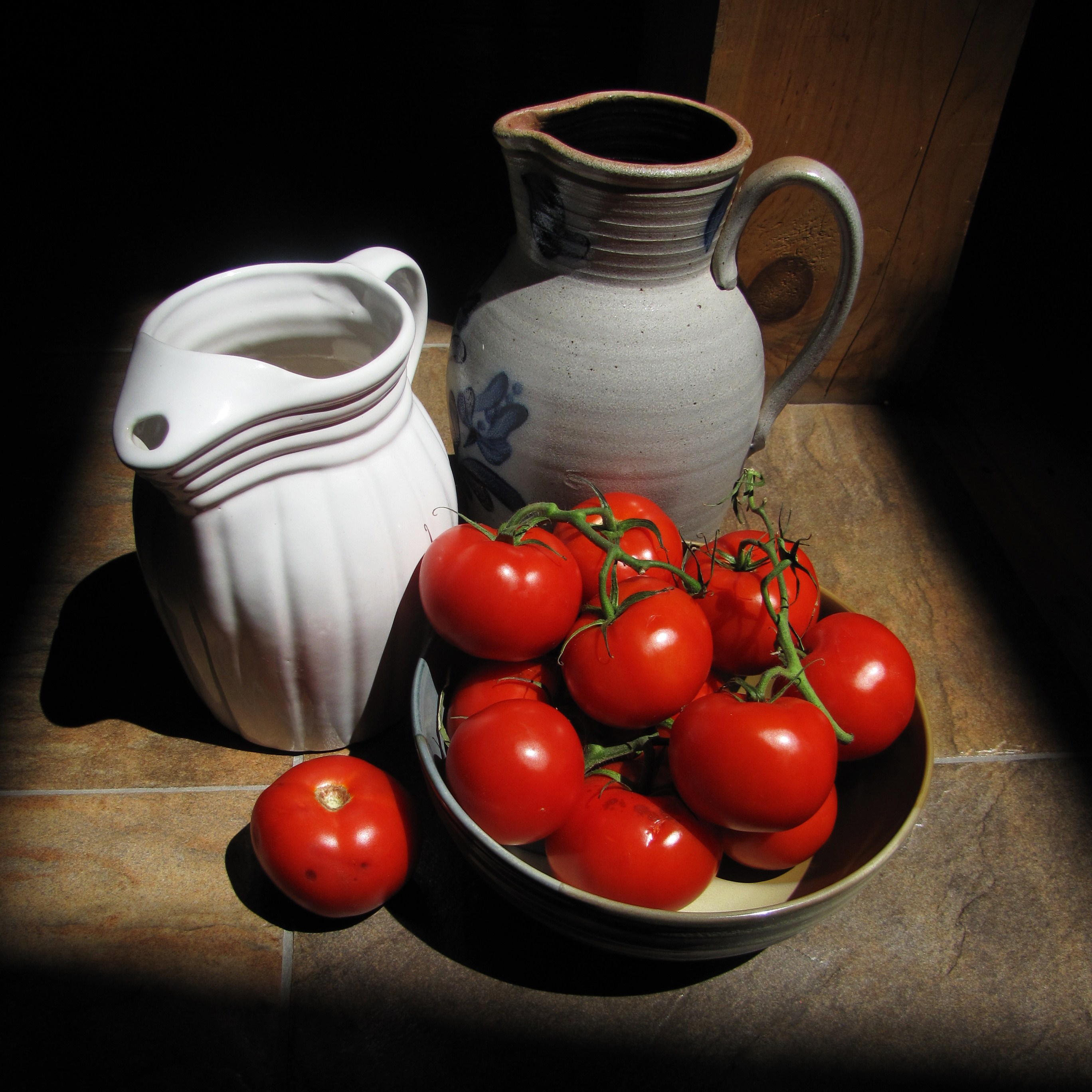 In honor of New England, and of my promise to share healthy recipes with you, I have an incredible, fresh, easy summer-into-fall recipe to share with you that primarily uses corn and tomatoes, two vegetables just coming into season.  This is one of the best things that I've made all summer, and one of the best recipes I've posted on this blog.  It has so many textures and flavors that retain their individuality at the same time that they meld perfectly.  The smooth, tangy goat cheese compliments the sweet, juicy corn and tart tomatoes so well.  It's cheap, so healthy, local, fresh… everything you could ask for in a recipe.  Try it, really.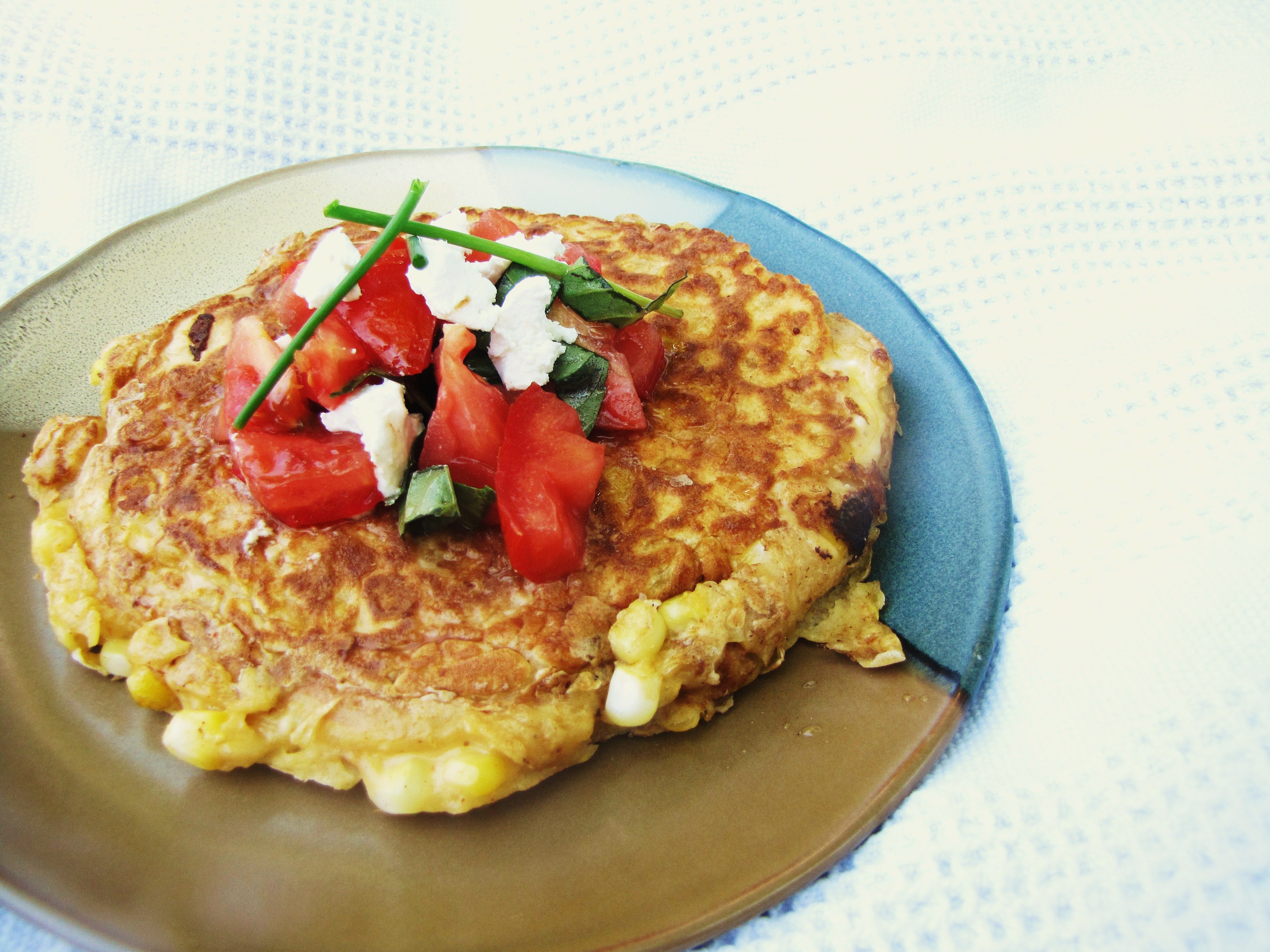 Roasted Corncakes with Goat Cheese and Tomatoes
Serves 5; Adapted from The Greenmarket Cookbook

6 ears of fresh corn
3 TBS butter + more for frying
1 tsp salt
1/2 tsp pepper
1 1/2 tsp paprika
1 c. flour
1 tsp baking soda
1/2 c. milk
4 eggs
8 oz. goat cheese
3 TBS minced fresh chives
2 medium tomatoes
10 leaves fresh basil
1 tsp balsamic vinegar
1 tsp olive oil
1/2 tsp kosher salt
In a small bowl, melt butter in microwave.  Add salt, pepper, and paprika and mix.  Shuck corn and use a pastry brush to spread paprika butter evenly over ears.
Roast corn for 10 minutes, either under the broiler (on high) or on the grill.  Rotate halfway through to ensure that it cooks evenly.  Allow to cool, and then scrape or cut kernels into a bowl.  Drizzle extra paprika butter from roasting pan into bowl as well.
In a large bowl, whisk together flour and baking soda.  Add milk and eggs, and whisk until smooth.  Add corn kernels, stir to incorporate, and allow to rest for at least 15 minutes.
Place goat cheese in a medium bowl.  Microwave for 10-15 seconds, just to soften.  Add chives to goat cheese and mix.  Set aside.
Core and dice tomatoes.  Chiffonade basil.  Mix basil, tomatoes, vinegar, olive oil, and kosher salt in a medium bowl.  Set aside.
Heat medium-sized non-stick frying pan over medium-low heat.  Add a small pat of butter, then scoop 1/2 cup of corncake batter into pan.  Top with a heaping spoonful of goat cheese mixture.  Spread goat cheese as best you can over surface of corncake.  Top with another 1/4 cup of batter to cover goat cheese.  Allow to fry for 1-2 minutes, then flip, and fry for another minute on the other side.  Repeat with remaining batter and goat cheese, keeping finished corncakes warm in an oven at a low temperature.
To serve, place several spoonfuls of tomato-basil mixture on top of each corncake, as well as any remaining goat cheese.  One corncake is sufficiently filling for a meal.
.
.
Nutritional and Cost Analysis (Nutrtition estimated using SparkPeople's recipe calculator):
Nutrition: 494 calories per serving (5 servings per recipe), 27.4 g fat, 4.2 g fiber, 20.8 g protein.
Cost: Estimated $11.70 per batch (corn at .35 each, tomatoes at $1 each, sundries at $2 total, chives at $1, goat cheese at $4, eggs at .15 each), $2.34 per serving.
0