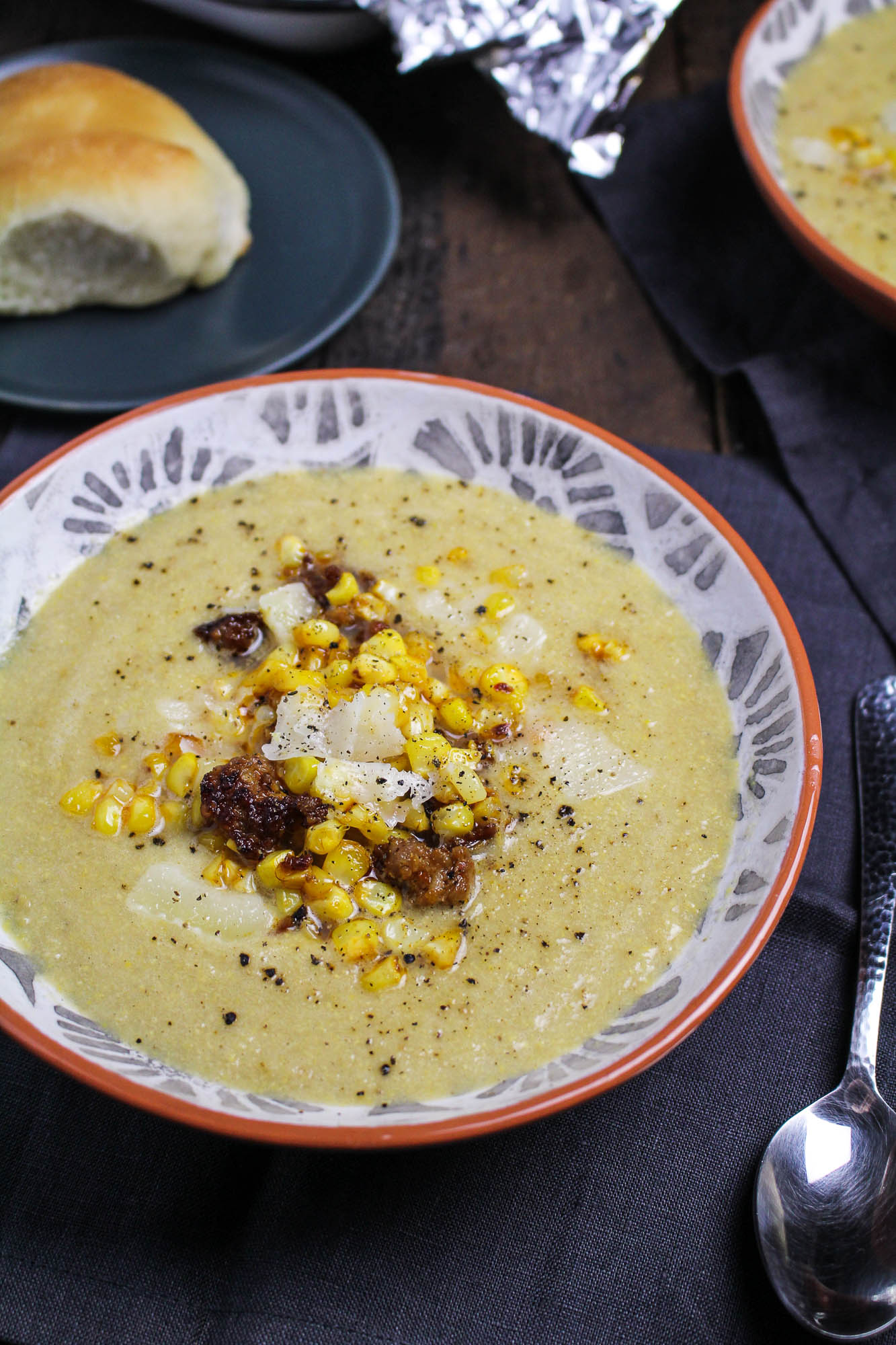 Reading all of the blog posts out there about the end of summer is making me a bit sad. Fall is and has always been my favorite season, and I'm also guilty of having started writing my farewells to heat and long days and tomatoes, but now I'm feeling torn. Amidst all the manic travel and moving and house buying and WORK, did I miss summer? I think I might have. And there's no going back now – the seasons are the seasons and they move whether we like it or not. We have no choice but to walk along with them – that or fly to the other side of the world. But I can tell you with certainty, having visited the other side of the world quite a bit this year, that another place's summer is not quite the same as your own summer. Especially not a New England summer, that desperately awaited and gloriously sweet reward for New England winters.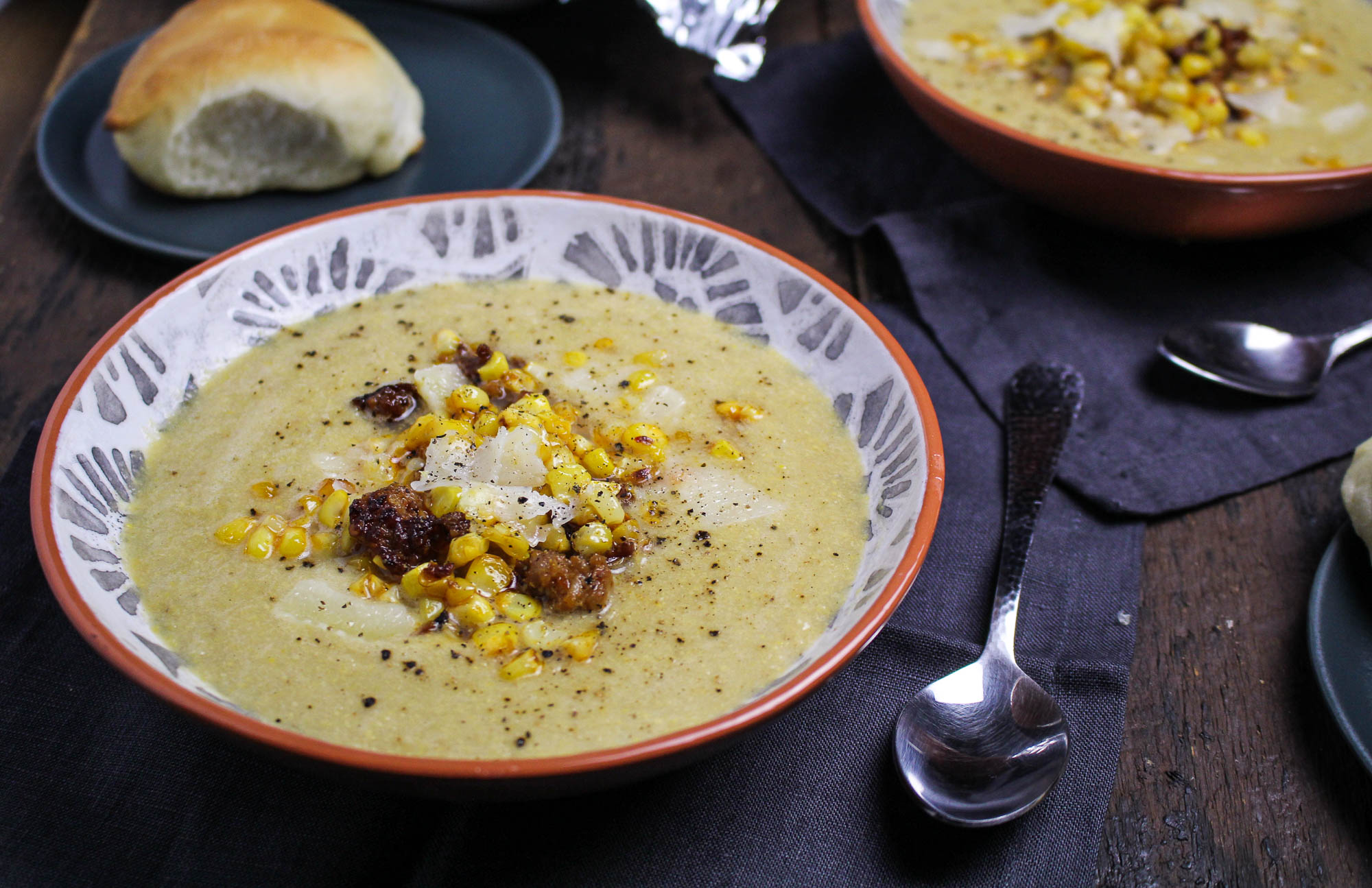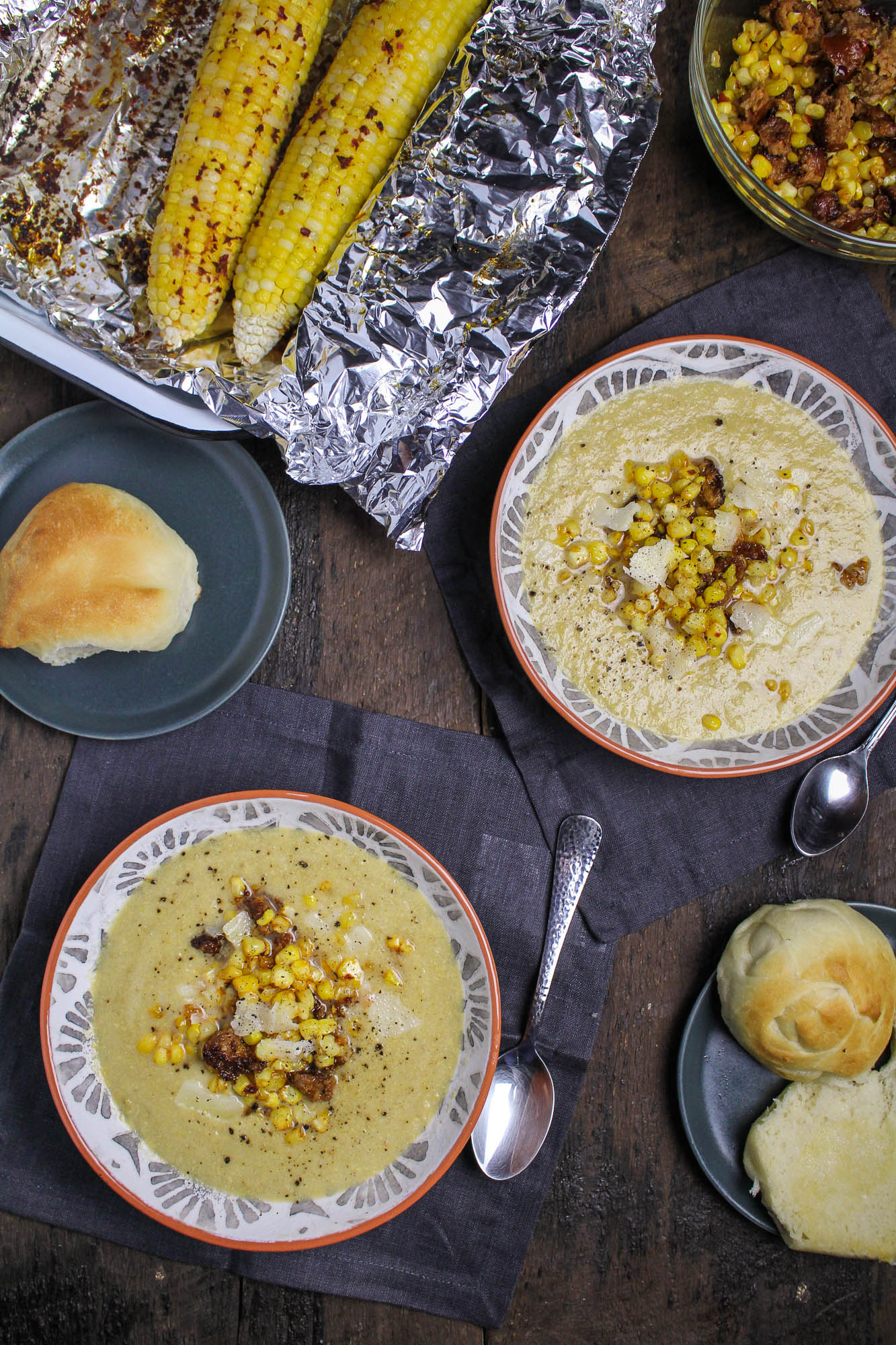 The only thing for it, I think, is to enjoy all the time I do have here in the next month – to embrace the hot and humid days that still feel like August with the same enthusiasm that I enjoy blustery autumn ones and damp and drizzly ones. To go to the beach when it's hot and photograph the leaves when they turn and drink chai lattes while wearing oversized sweaters when it's gray and damp. The fact that I need to travel for work is not going to change in the near term, but what I do with my time at home is my decision. I'm not saying that every day is going to be great or that all my daily responsibilities are going to disappear, but the least I can do is enjoy each day for what it is.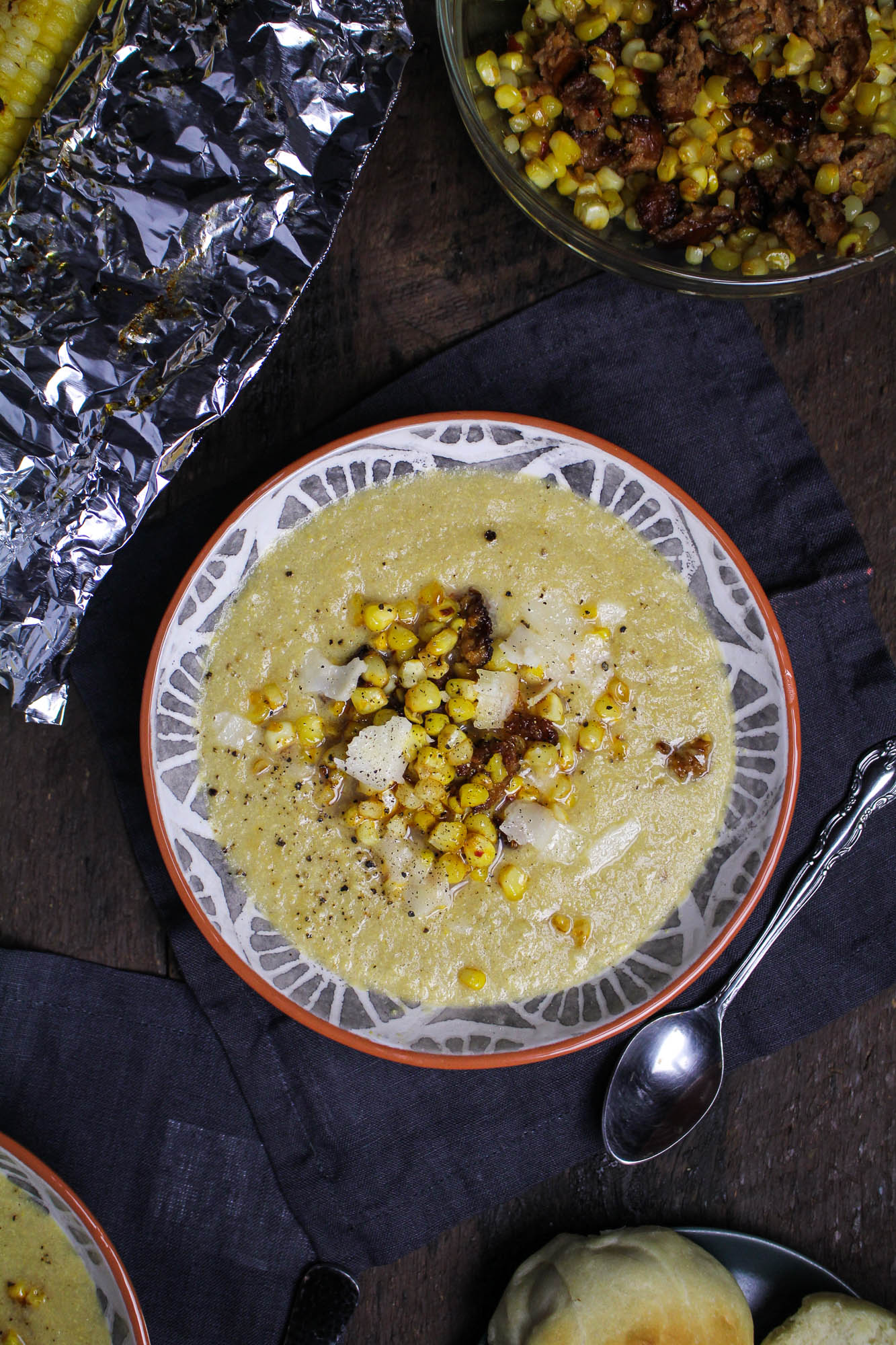 One other thing I did about all this summer's ending melancholy? Buy as much sweet corn and peaches as I could carry home at the farmer's market. There's really nothing like sweet corn eaten the same day it was picked – it doesn't even need to be cooked. When I was sitting on the porch shucking it I couldn't resist taking a couple of bites out of each ear to test the sweetness, and boy is it sweet right now.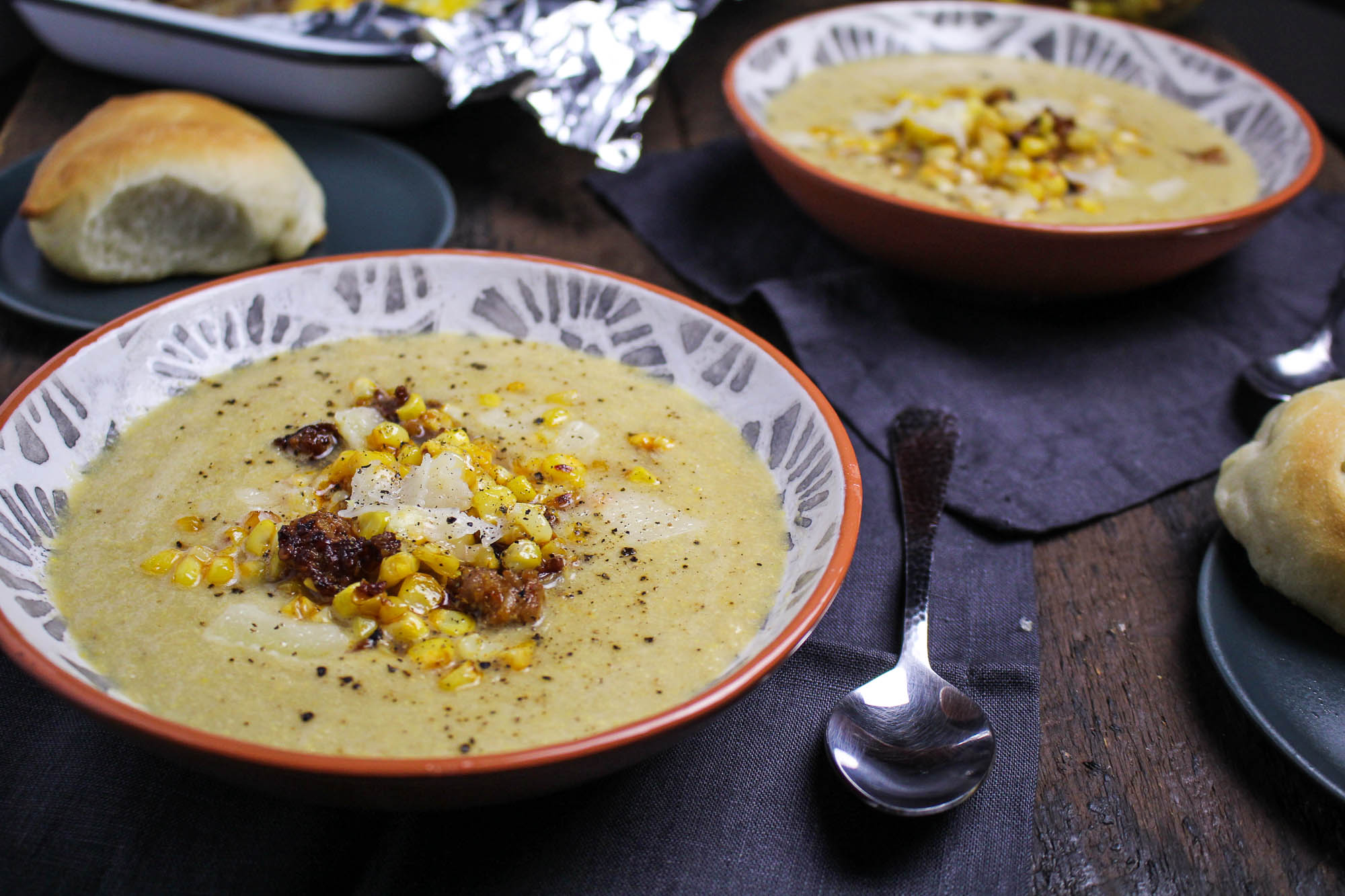 Sunday was cool and drizzly all day, and all I could think about was soup and freshly baked bread. The new oven is so spotlessly clean and works so well that it's making me dive head-first back into cooking, and part of me was sort of grateful to the drizzly weather for giving me an excuse to bake and roast the afternoon away (see? appreciating each day for what it is!). We turned the abundance of corn into a sweet and slightly spicy corn soup, topped with a deeply savory corn, chorizo, and manchego cheese mixture. The soup base is extremely simple – olive oil, onions, garlic, broth and raw corn kernels, simmered briefly then pureed into a sweet and frothy soup. The topping is a bit more complex, made from corn roasted on the cob with a generous slather of harissa-butter, then cut from the cob and tossed with hot chorizo. The sweet, salty, spicy balance on this was just right, and the fresh buttermilk rolls that Trevor made to go with it was like the icing on the cake. And it matched my feelings, too: corn because summer's not over yet, soup because fall has already begun. It's all a balance.
Like what you just read? Subscribe to Katie at the Kitchen Door in the box on the right, on Feedly or Bloglovin', or follow along on Facebook, Twitter, Pinterest, Instagram, or Google+. Thanks for reading!
Harissa-Butter Roasted Corn Soup with Chorizo
Serves 3-4
4 ears of corn
1 1/2 tsp harissa (jarred with olive oil, not ground spice)
1 TBS butter, room temperature
sea salt to taste
1 TBS olive oil
1 small onion, finely chopped
4 cloves garlic, minced
3 c. chicken or vegetable broth
4 oz. fresh chorizo sausage
1 oz. manchego cheese
Preheat the oven to 400°F. Husk the corn. In a small bowl, mix together the harissa, butter, and a pinch of sea salt. Place 2 ears of the corn on a large sheet of tinfoil and rub all over with the harissa butter. Close the tinfoil to make a package and place on top of a baking sheet. Roast the corn in the foil for 20-25 minutes, until tender.
Heat the olive oil in a medium saucepan over medium heat. Add the onion and saute until translucent, about 5 minutes. Add the garlic and saute for 2 minutes longer. Use a serrated knife to cut the kernels off of the remaining 2 ears of corn, then add the kernels to the saute and saute for 2 minutes. Add the broth and bring to a simmer. Snap the corn cobs in half and add to the pot. Simmer for about 20 minutes, then remove the corn cobs from the pot and discard. Transfer the soup to a blender and blend on high until it is a smooth and slightly thick puree. Return to the pot and set aside, keeping warm over low heat until ready to serve.
When the roasted corn is done, remove from the oven and let cool until it is comfortable to touch. Use a serrated knife to cut the corn kernels off of the cobs. Set the kernels aside. Heat a frying pan over medium heat, and crumble the chorizo into it in bite-sized pieces. Cook the chorizo, stirring frequently, until it is browned on all sides and cooked through. Add the roasted corn and toss to coat with the chorizo, and cook for 2-3 minutes or until corn is heated through. Season to taste with salt, then transfer the mixture to a bowl.
Ladle the smooth corn soup into bowls. Divide the roasted corn and chorizo mixture between bowls, piling it into the center of the soup. Top each bowl with a few pieces of thinly sliced manchego cheese, and serve immediately with crusty bread or freshly-baked rolls.
0