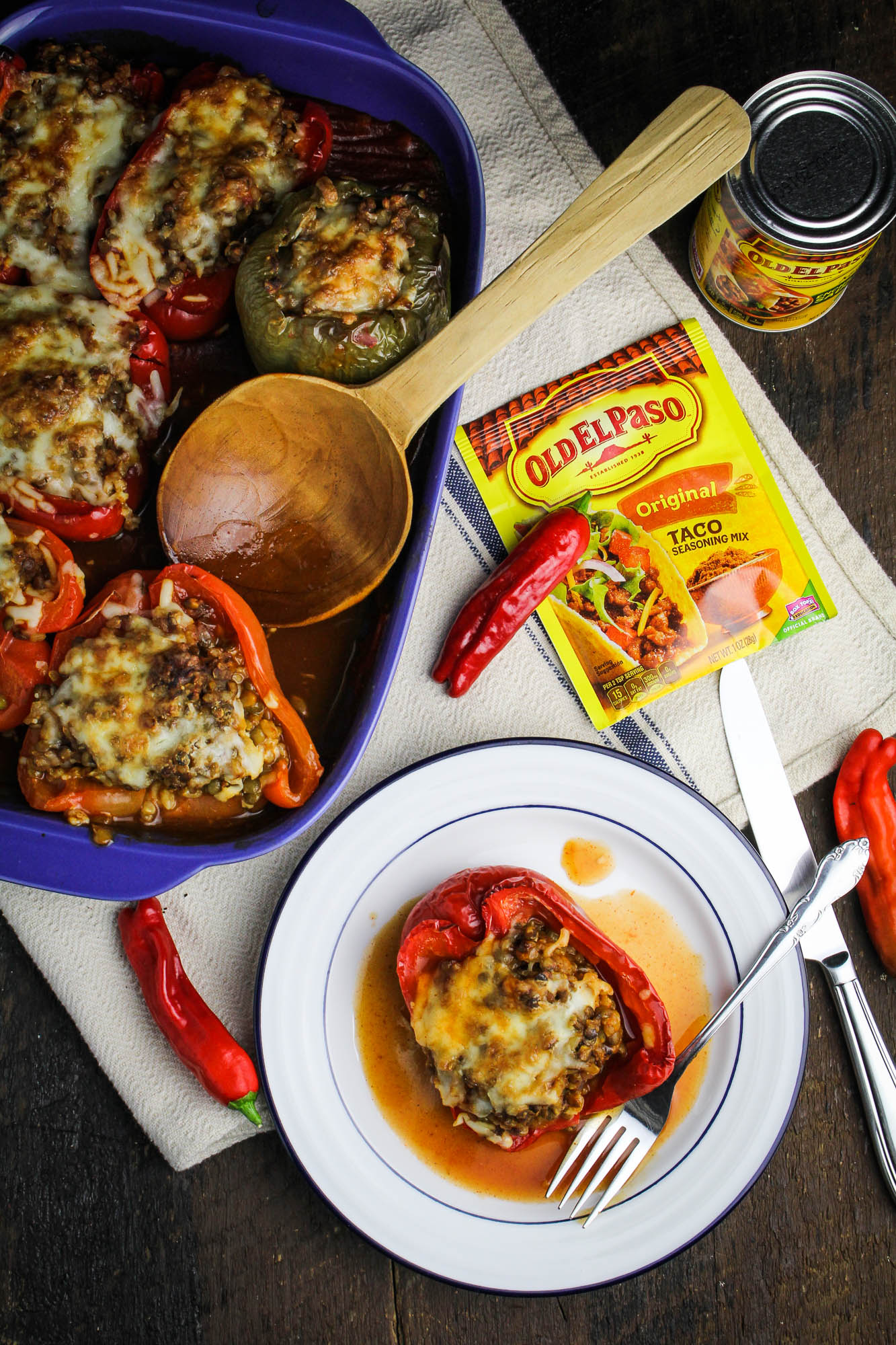 Although I personally am not going back to school this year (and I don't have any little ones to account for either), I still am very much feeling the back-to-school vibe these past few weeks. Perhaps it's just part of living in an area with such a high concentration of universities, or maybe it's due to the fact that I have so many friends who are in grad school that are just coming back to the area after summers away. Or, it could simply be because when I'm on my morning runs the neon-vested crossing guards are back in place at every crosswalk and I usually jog by at least 2 or 3 elementary school kids, walking to school with backpacks and sneakers that still look conspicuously new.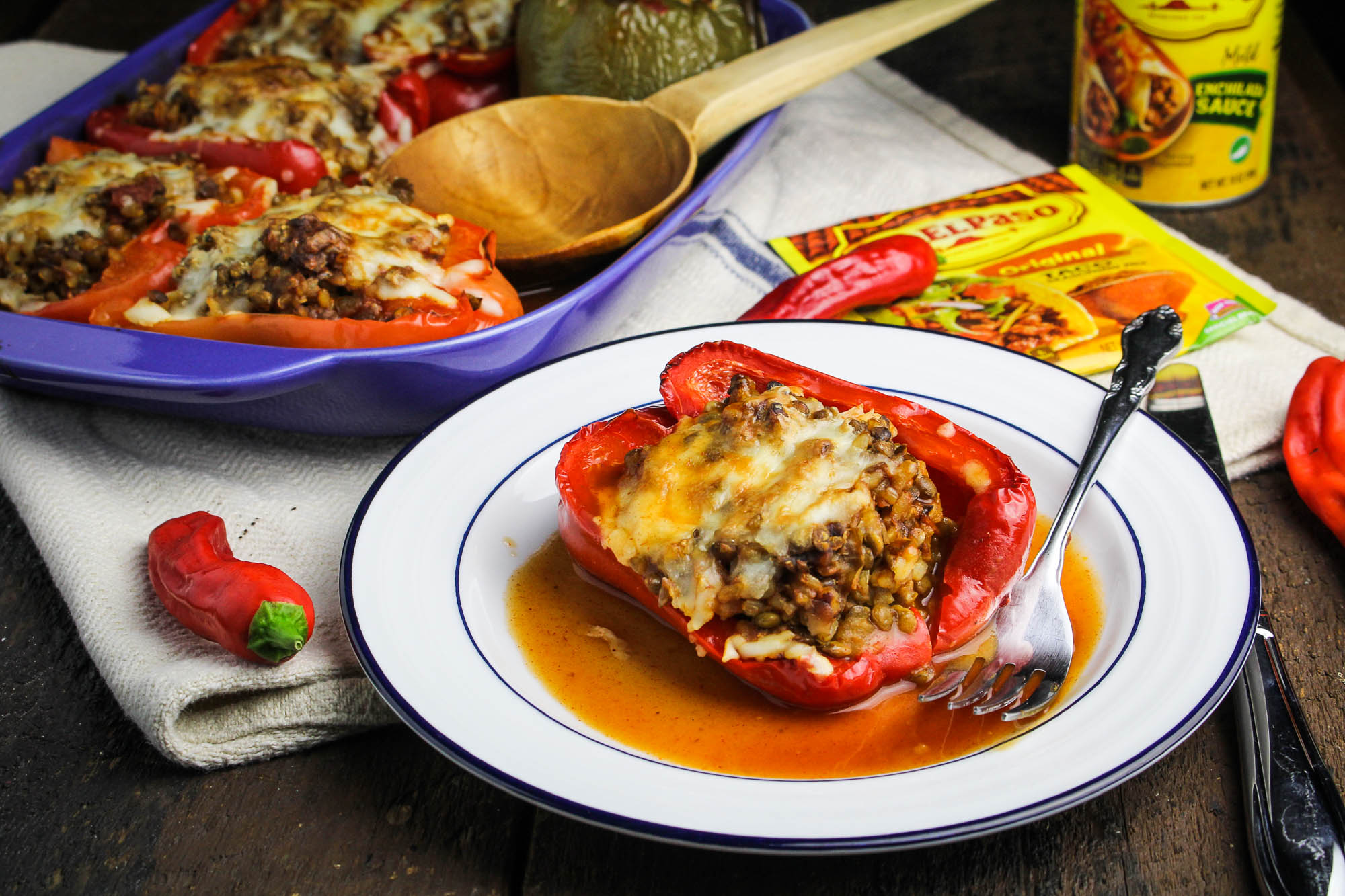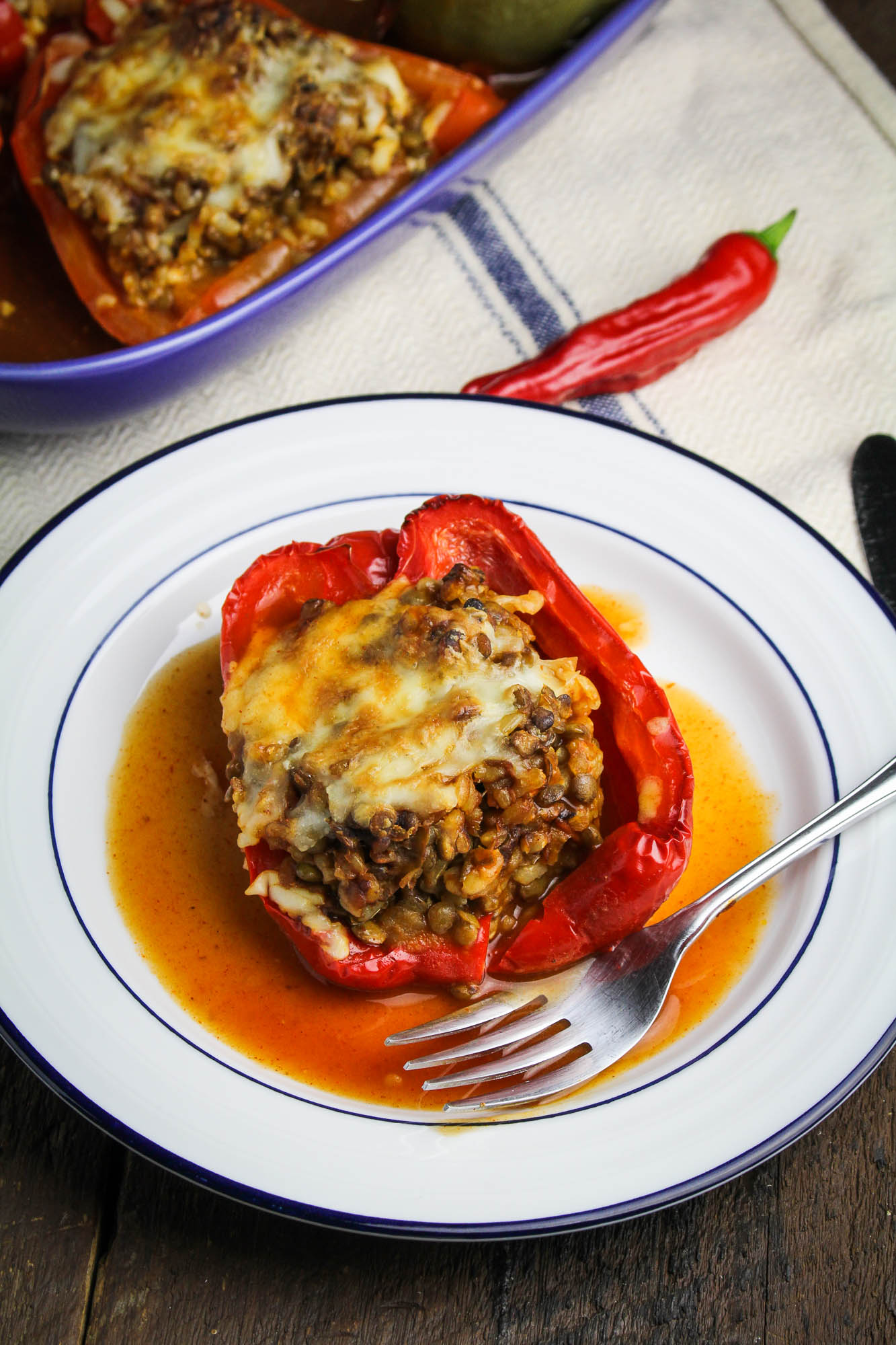 Despite the fact that I'm not a student, teacher, or parent of a student, I still love the back-to-school feeling that September brings. It reminds me of cracking open brand new notebooks, family dinners around the kitchen table (after a summer of casual outdoor eating at dusk), and wearing maroon sweaters when it's still way to hot to wear sweaters, because you just can't resist. This September, I've teamed up with Old El Paso and Shaws to help create an easy, nutritious recipe perfect for those busy evenings when you're just picking the fall routine back up. These Enchilada-Style Stuffed Peppers are a great solution for after-school weeknight dinners – they do take a little bit of planning ahead to account for overall cooking time, but require very minimal active time. They're completely vegetarian (great for Meatless Mondays!), using lentils and brown rice flavored with Old El Paso taco seasoning mix as the filling in place of the more traditional ground beef. Once the filling is prepared and the peppers are stuffed, all you need to complete the dish are a can of enchilada sauce, some shredded cheese, and a quick bake in the oven. These have plenty of protein and limited fat, and they are just as satisfying (if not more so!) as a meaty version.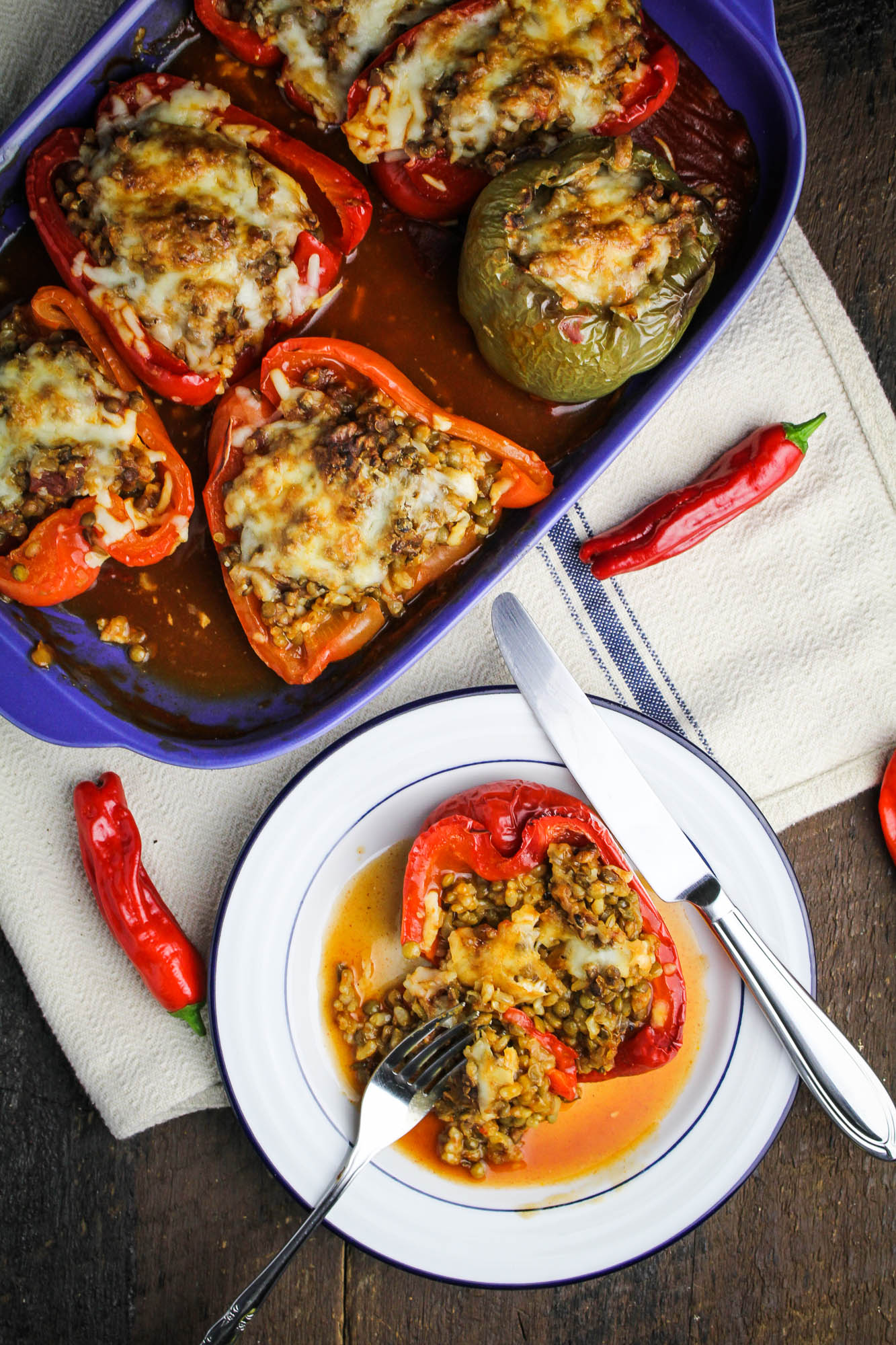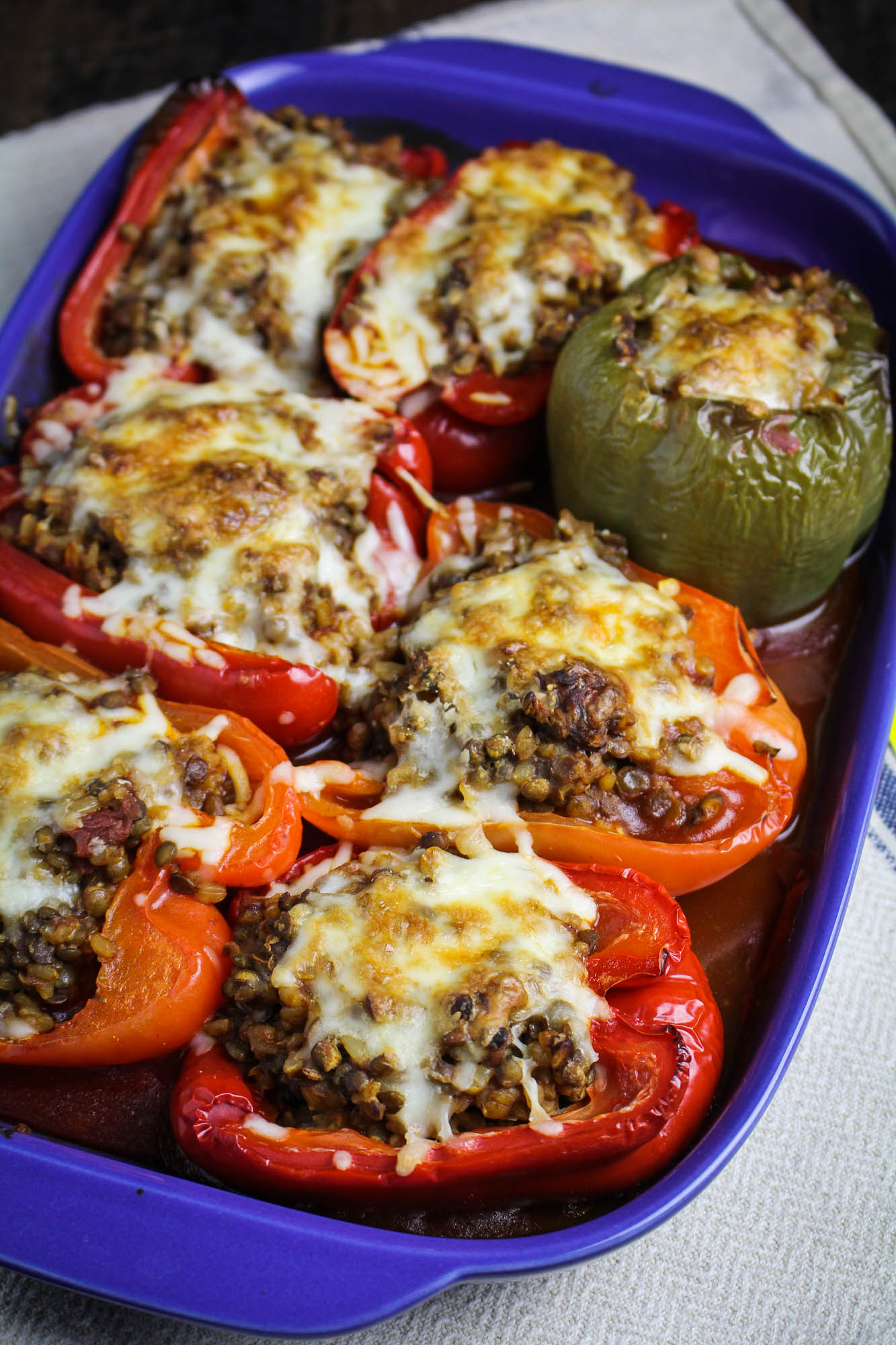 And don't forget to clip the Box Tops from your Old El Paso products! Man, I used to get really excited about Box Tops. Now that I'm no longer a 5th grader they aren't quite as exciting for me personally, but if you do have kids, it's kind of a fun way to help generate money for schools. At my current life stage, my closest connection to schools is probably all of my teacher friends, and I know they appreciate every dime they can get towards improving their classrooms.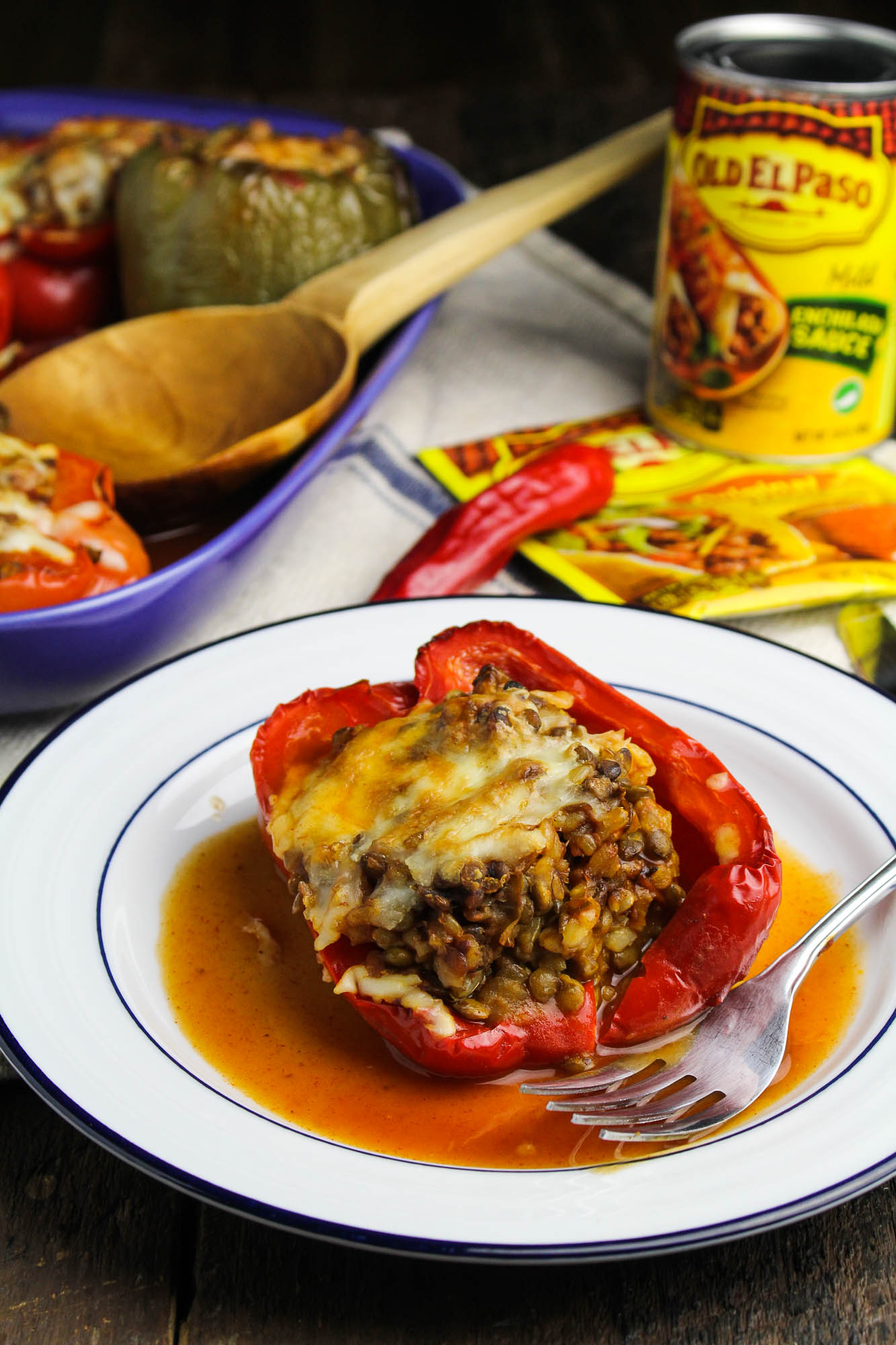 Enchilada-Style Vegetarian Stuffed Peppers
Serves 4-6.
5 large red or yellow bell peppers
2 TBS olive oil
1 onion, peeled and thinly sliced
1 packet Old El Paso Original Taco Seasoning Mix
1 c. brown rice, rinsed and drained
1 c. black French lentils, rinsed and drained
2 c. water
2 c. vegetable broth
1 c. chopped fresh tomatoes
One 10-oz. can Old El Paso Mild Enchilada Sauce
1/2 c. shredded monterey jack cheese
Bring a large pot of water to a boil. Stem and seed the peppers, then cut peppers in half lengthwise. Blanch the peppers in the boiling water for 2-3 minutes, then remove with a slotted spoon and set aside, cut-side up, in a casserole dish.
Heat the olive oil over medium heat in a large saucepan. Add the onions and the Old El Paso taco seasoning mix to the oil and stir to thoroughly coat the onions with the seasoning. Saute the onions, stirring occasionally, until tender and beginning to brown, about 10 minutes.
Add the rice and lentils to the onions and stir to coat with the seasoning. Cook, stirring, for 1 minute, then add the water and vegetable broth. Bring the mixture to a boil, then stir in the tomatoes, cover, and reduce the heat to low. Simmer the mixture, covered, until rice and lentils have absorbed all of the liquid, about 30-40 minutes. Taste to be sure they are tender then remove from the heat.
Preheat the oven to 400°F. Spoon the rice and lentil mixture into the peppers in the casserole dish. Pour the enchilada sauce over and around the peppers, then sprinkle the cheese on top of each pepper. Bake for 20-25 minutes, until cheese is golden brown on top. Remove from oven and serve hot.
Only Box Tops For Education registered schools can redeem Box Tops. Each Box Top is worth 10 cents to redeeming school. Limit $20,000 per school, per school year for Box Tops redeemed through the Clip Program. See www.boxtops4education.com for program details. 
Old El Paso products, found at your local Shaws store, are an easy weeknight meal solution.
Shoppers can clip the Box Tops found on the Old El Paso packaging, and on other General Mills products, to earn 10 cents each for their schools through the Box Tops for Education program. 
This is a sponsored conversation written by me on behalf of Albertsons Safeway / Shaws and Old El Paso . The opinions and text are all mine.
0