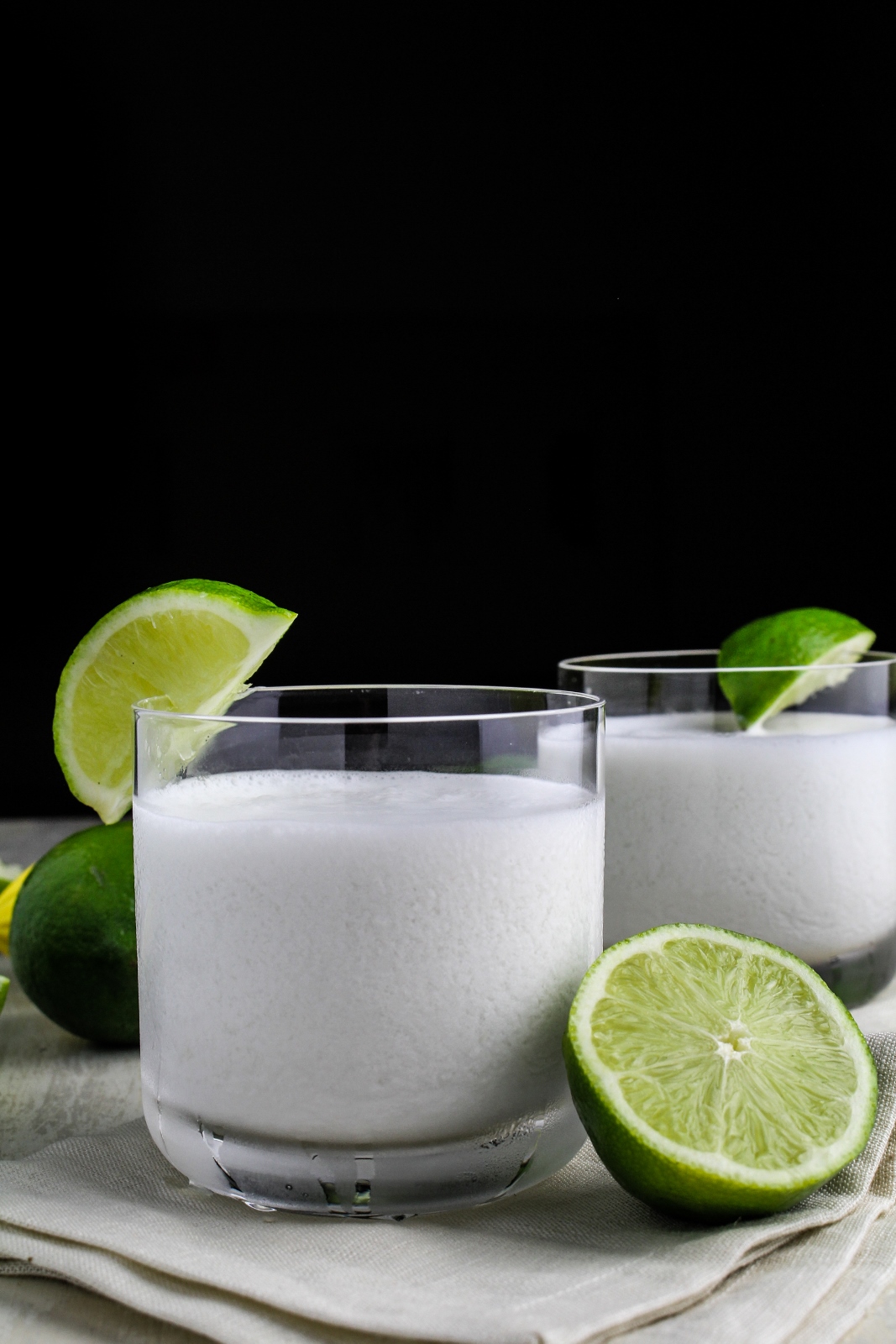 You guys know that I'm in Colombia all the time for work. I've been at least once a month so far this year, if not twice. The food in Colombia is amazing, but because I'm on the road so frequently I've had to scale back on how much I let myself indulge when I'm gone, even if it means missing out on arepas, empanadas, patacones, and all the other delicious treats. There's only one thing that I can't resist having at least once per trip: Limonada de Coco. It definitely falls into the indulgence category, but it's too good to pass up.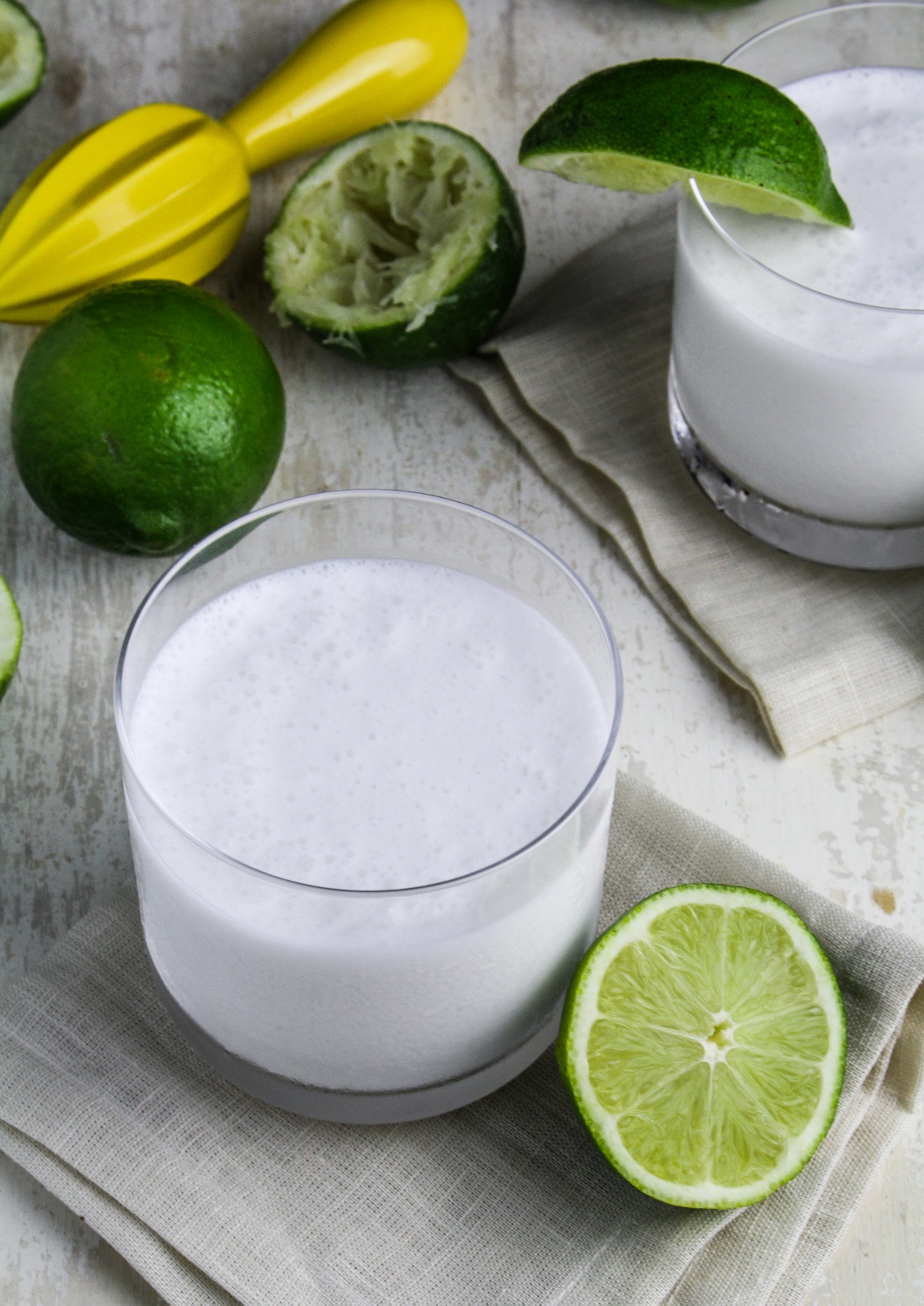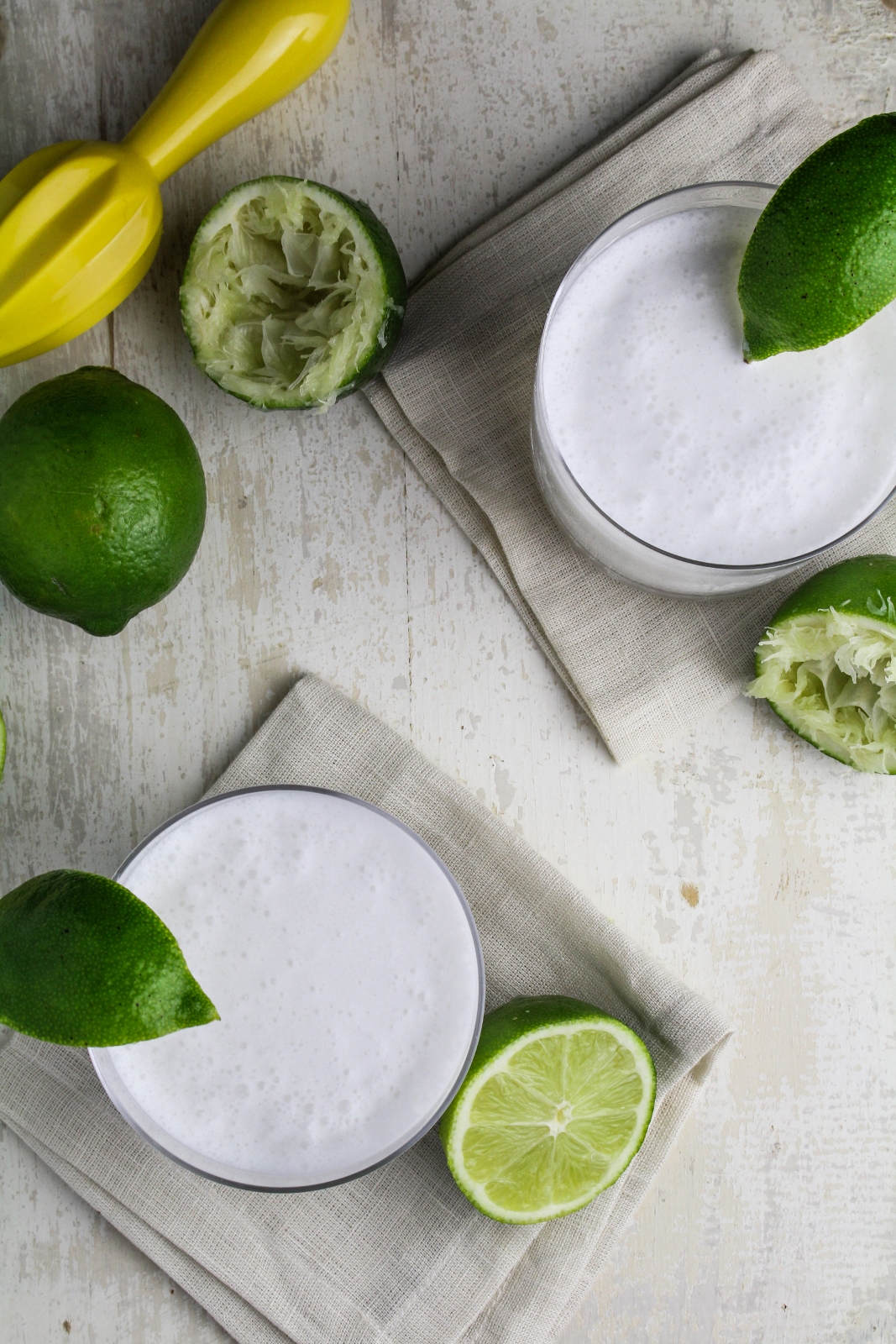 Limonada de Coco is basically a coconut and limeade smoothie. It's incredibly simple to make – all you need is fresh lime juice, coconut milk, sugar, ice, and a good blender – but the end result is one of the most heavenly, refreshing, craveable hot-weather drinks I've ever tried. I usually describe it to friends or coworkers that I'm convincing to order one as "like drinking key lime pie." Cold and frothy and rich, with just a touch of sweetness and lime, it's perfection. And too easy not to try at home this summer. I don't think a splash of rum would be amiss in this, but try it without first – I think its simplicity and purity is part of its charm. But once you've given it a chance unadulterated, let me know how the rum thing goes.
Like what you just read? Subscribe to Katie at the Kitchen Door in the box on the right, on Feedly or Bloglovin', or follow along on Facebook, Twitter, Pinterest, Instagram, or Google+. Thanks for reading!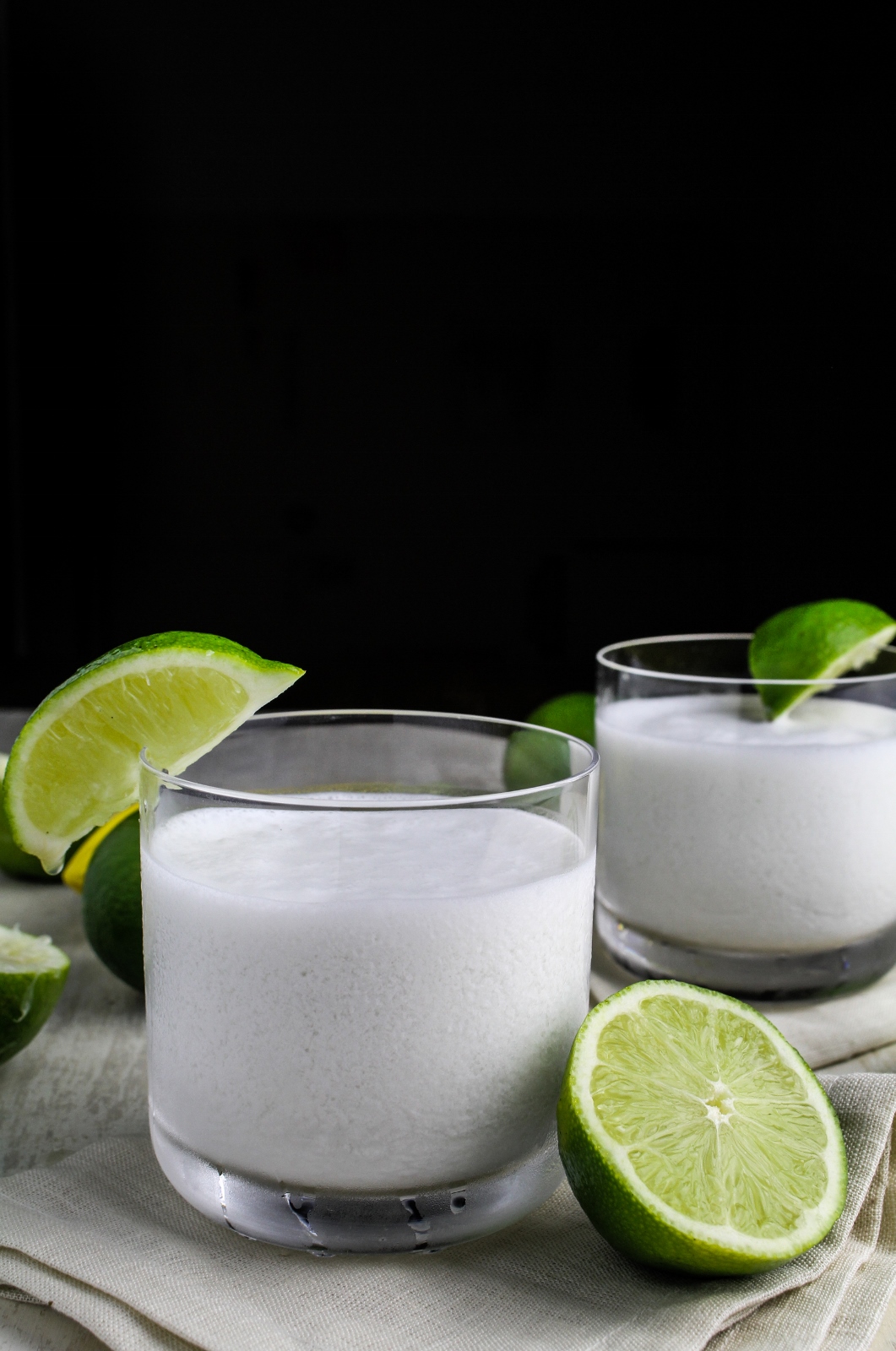 Print
Colombian Limonada de Coco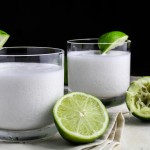 1

can of full-fat coconut milk, unshaken

1/3

c. freshly squeezed lime juice (from about

3

limes)

4

TBS sugar

1 1/2

c. ice cubes
Instructions
Open the can of coconut milk and, if it has separated, use a spoon to scoop the heavier coconut cream off the top and into a blender. Then pour about half of the thinner coconut water into the blender. Reserve the rest of the coconut milk for another use. If the can has not separated enough such that you can scoop out the cream, just stir it up and use 2/3 of the can.
Add the lime juice, sugar, and ice to the blender. Blend on high until very smooth. Taste and adjust the amount of lime juice or sugar to your liking. Serve cold.
70