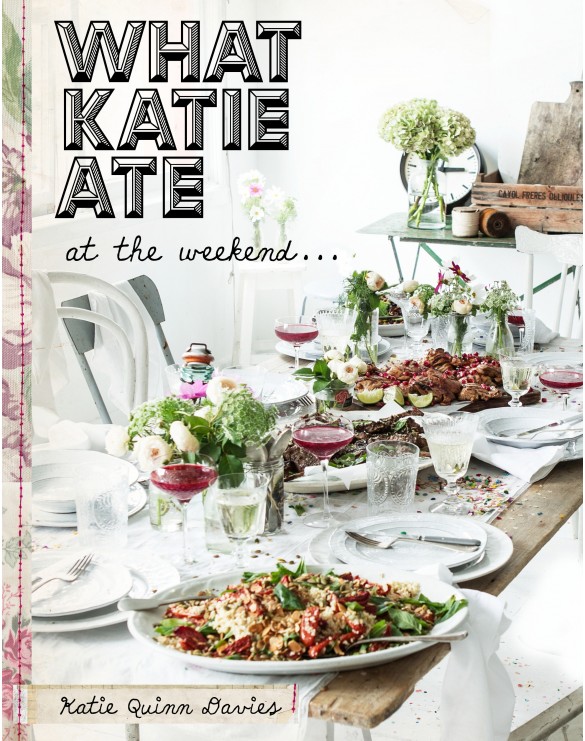 The Book: Katie Quinn Davies of What Katie Ate has been one of the world's most celebrated, successful food bloggers. Although she doesn't post as much as she used to, when she does, it's always a treat for the eyes – and for the tastebuds, if you get the chance to cook her food instead of just drooling over the photos. Her first, eponymous cookbook, was hugely popular and now, her second book, What Katie Ate on the Weekend has just launched in the US. The book is distinctively hers – Katie's signature photography and writing style fills each of the 310 pages of the book. Her photography style – which is a bit metallic, with high-contrast editing, off-center styling, and strong shadows – is one of the few that I can recognize before seeing the photographer's name. Her writing, too, is specific to her – verbose and friendly, as if writing a long and warm letter to a friend she hasn't spoken with in a while. The two come together beautifully in a book that is quirky, warm, and playful, scattered with images and phrases from old advertisements, fun typography, and of course, delicious recipes. The food in What Katie Ate on the Weekend has a universal appeal – pancakes, crispy chicken tacos, burgers, chili, brownies, etc. – but everything is dressed up just enough to make it feel special. It's casual food, easy to prepare and to serve to friends during weekend gatherings.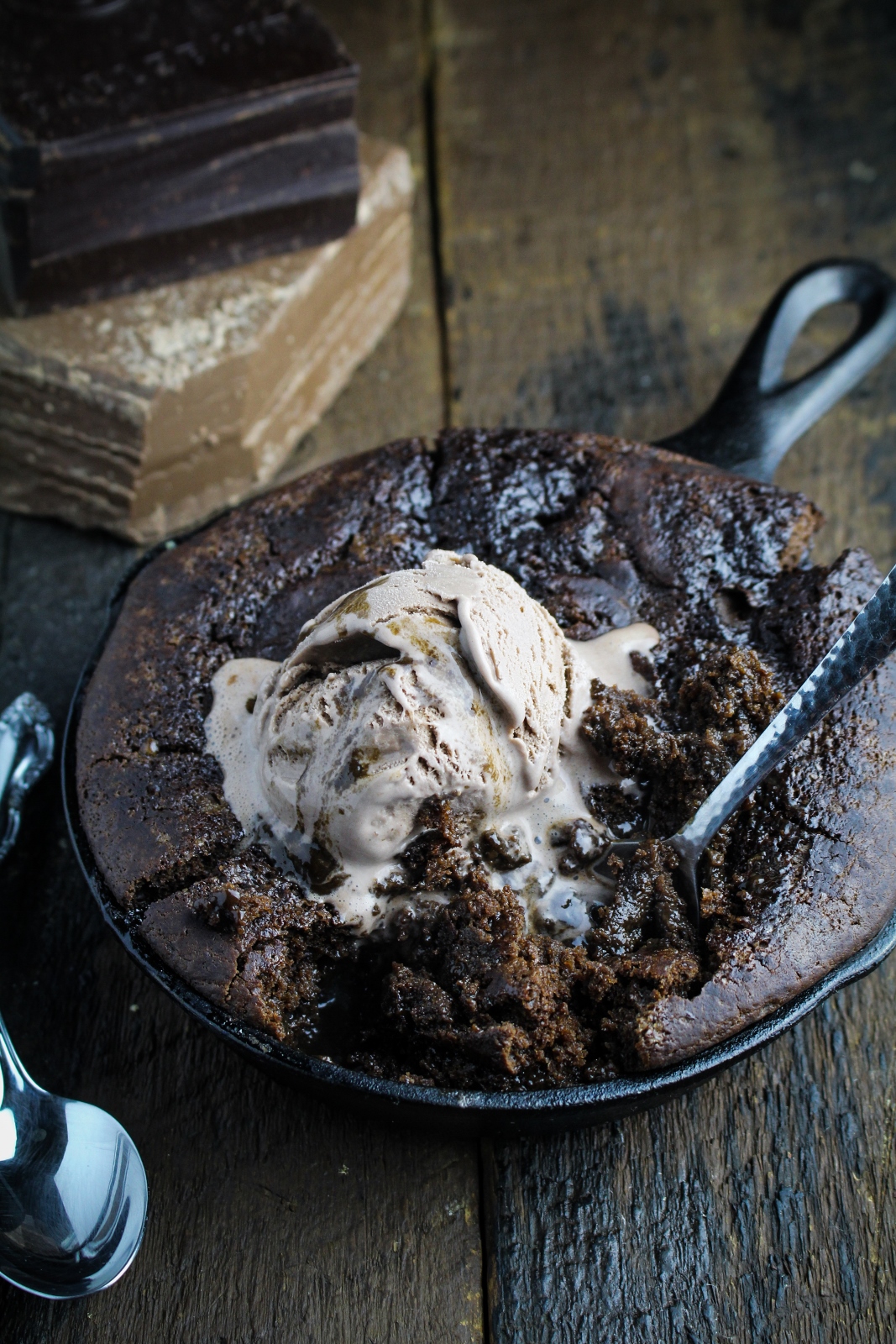 The Food: I feel a bit guilty about defaulting to something as simple as a self-saucing pudding to showcase this book, especially when there are so many beautiful and creative savory recipes included. But I was reading this book on a chilly, rainy Sunday afternoon, after an exhausting and emotionally overwhelming week, and nothing sounded better than melty, gooey, chocolate. Perhaps in the end, it's appropriate for a book called What Katie Ate on the Weekend… as in fact it was exactly what I needed to close out my weekend. This is perhaps not the most memorable or special warm chocolate cake in the world, but it is really easy, and really chocolatey, and probably one of the better ways to satisfy an urgent chocolate craving. It's a one bowl affair, and any baker will have all the ingredients on hand, meaning it's only about 35 minutes from conception to digging into a piping hot bowl of gooey chocolate pudding with quickly melting ice cream. There won't be leftovers.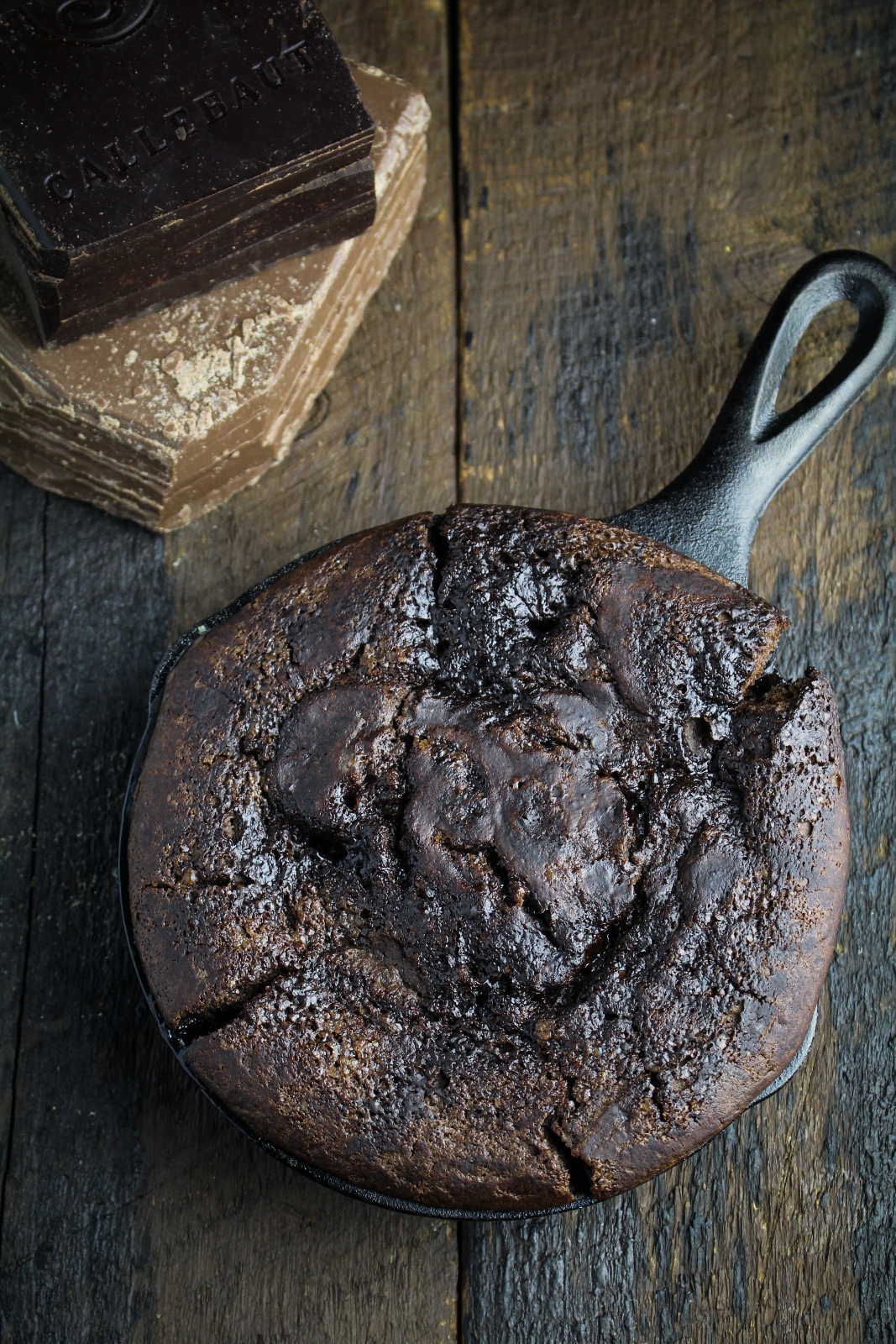 Recipe Shortlist: Chocolate and Sour Cherry Hotcakes; Chorizo Rosti with Duck Eggs and Anchovy Mayo; Smoked Trout, Egg, and Potato Salad with Cider Mayo; Crispy Chicken Tacos with Creamy Slaw; Lamb Shank Pie; Truffle Beef Burgers with Creamy Mushrooms and Pancetta; Pretzels with Chocolate and Sea Salt; Double Chocolate Brownies with Salted Butterscotch and Cherries
Like what you just read? Subscribe to Katie at the Kitchen Door in the box on the right, on Feedly or Bloglovin', or follow along on Facebook, Twitter, Pinterest, Instagram, or Google+. Thanks for reading!
Disclosure: I received a review copy of What Katie Ate on the Weekend from Penguin Random House, but I was not otherwise compensated and all thought and opinions are my own.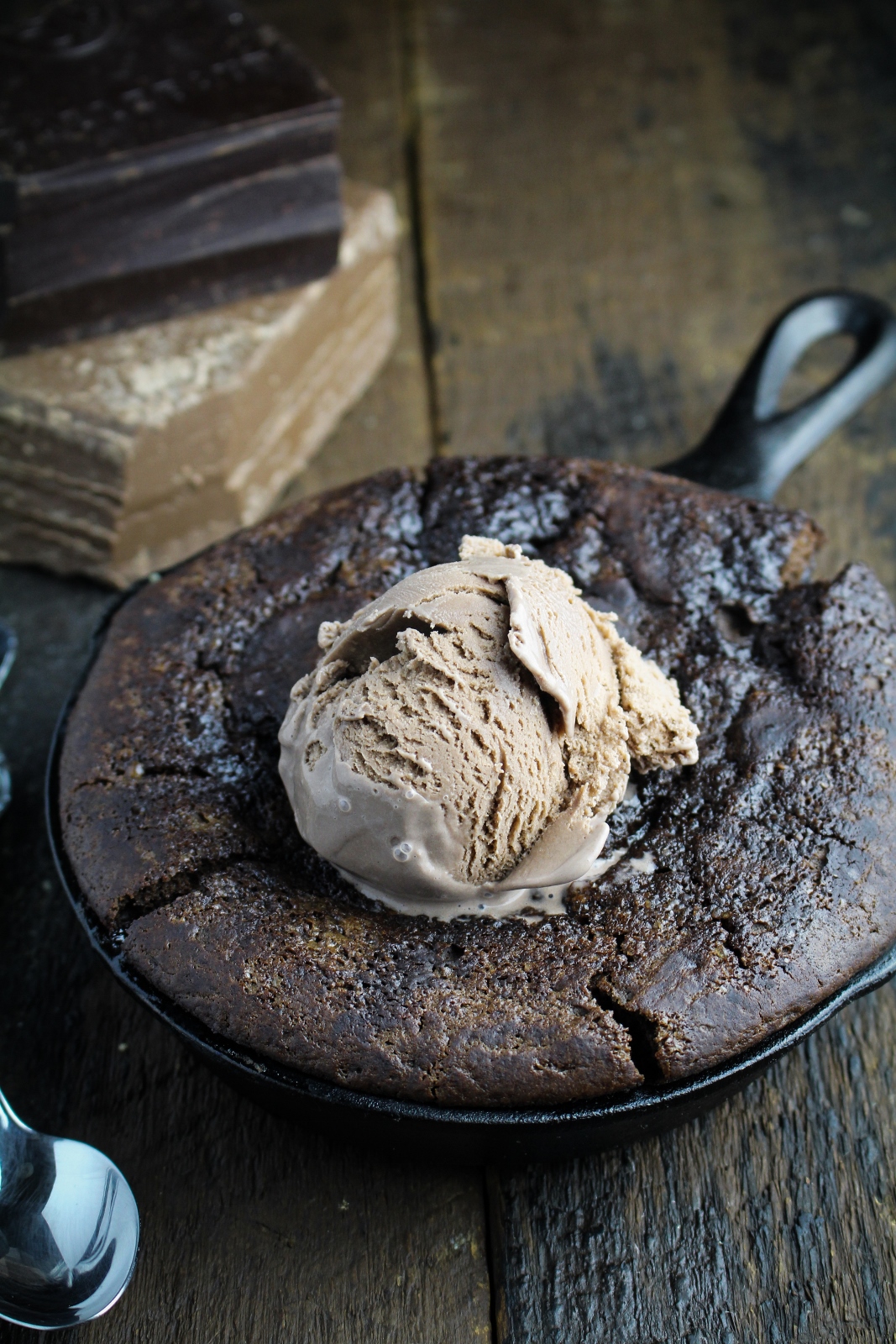 Self-Saucing Mocha Pudding
Recipe from What Katie Ate on the Weekend. Serves 4.
2/3 c. AP flour
2 tsp baking powder
4 TBS cocoa powder
1/3 c. light brown sugar
1 1/2 TBS espresso coffee
7 TBS milk
1 egg
3 TBS butter, melted
1 1/2 TBS creme de cacao or chocolate liqueur
ice cream, to serve
For the sauce:
1/3 c. brown sugar
4 tsp cocoa powder
1 tsp espresso instant coffee powder
1 c. boiling water
Preheat the oven to 400°F. Butter a 4 cup capacity souffle mold or baking dish and set aside.
Sift the flour, baking powder, and cocoa into a large bowl and whisk to combine. Whisk in the sugar. Add the espresso, milk, egg, melted butter, and creme de cacao and stir to thoroughly combine. Pour into the prepared baking mold and place on a rimmed baking sheet (important to catch drips).
Mix the dry ingredients for the sauce (brown sugar, cocoa powder, and espresso instant coffee powder) together in a small bowl. Scatter evenly over the top of the batter, then pour the boiling water over the top.
Bake for 25-30 minutes or until the pudding has risen and the sauce is bubbling up around the sides. Serve warm with ice cream.
Reprinted by arrangement with Avery Books, a member of Penguin Group (USA) LLC, A Penguin Random House Company. Copyright © Katie Quinn Davies, 2015.
3