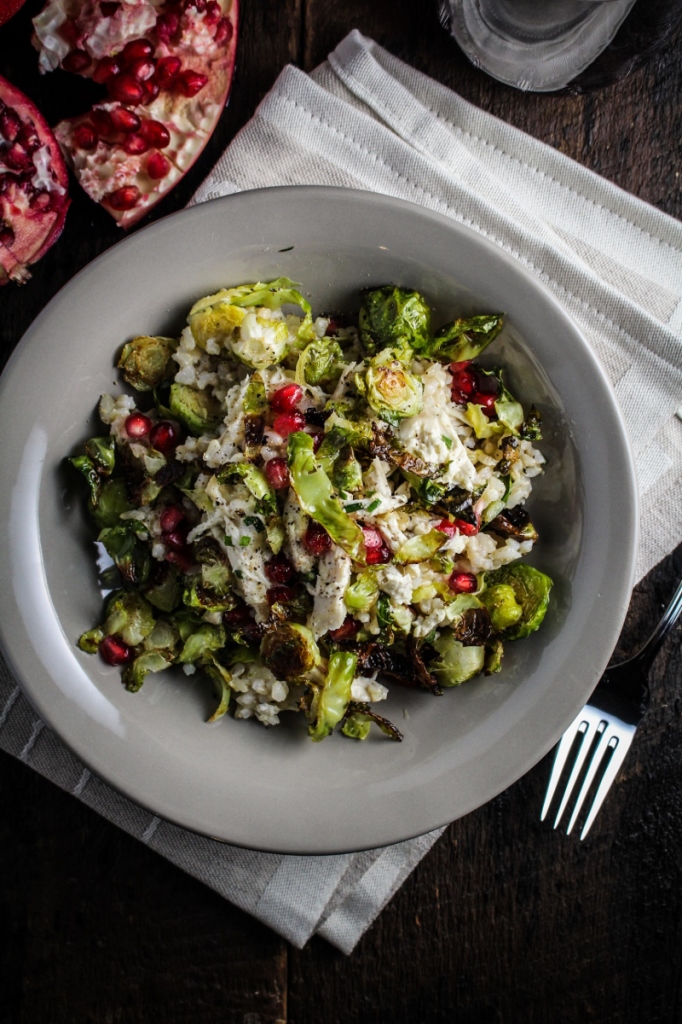 I'm not doing a cleanse this year. To be honest, it's too much work – between planning, cooking, photographing, and typing up every recipe, I always end the two week period a little worn out and seriously craving some chocolate and pasta and other good things. In general, I think I've found a pretty good balance between indulgence and healthfulness, both on this blog and behind the scenes in my daily eating habits, and I plan to continue that without putting too many rules around it. I'll certainly be posting new healthy recipes in the coming weeks and months, but I'm also toying with the idea of a new "cravings" column featuring homemade versions of my favorite take-out foods, and I'm certainly not giving up dessert any time soon. So, you'll continue to see a mix of things in these parts.
That said, if you are looking for a more structured eating plan for the new year, I'll direct you to the last three years of two week winter cleanse plans I put together. Although each year is slightly different in its approach, the plans include two weeks worth of healthy, seasonal breakfasts, lunches, and dinners, with grocery lists and meal plans included.
And for my own inspiration (and hopefully yours), I've rounded up ten of my favorite healthy, wintery main course recipes, dishes that are easy to make, nutrient rich, and still hearty and warming enough for cold weather eating. Many of these recipes take their inspiration from Indian and Middle-Eastern cooking, two cuisines that have a knack for turning simple vegetables and grains into flavorful meals with just the right combination of spices.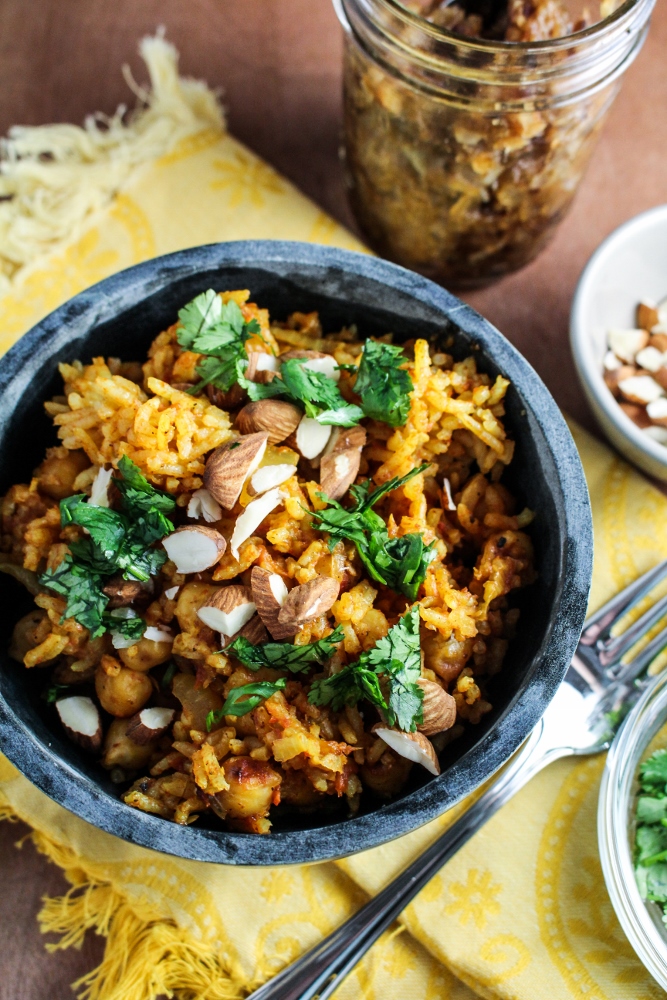 Pakistani Chickpea Pulao with Sweet-Hot Date and Onion Chutney
A hearty and slightly saucy mixture of spiced chickpeas, rice, and tomatoes, served with a head-clearing chutney. Flavorful and filling and completely vegan.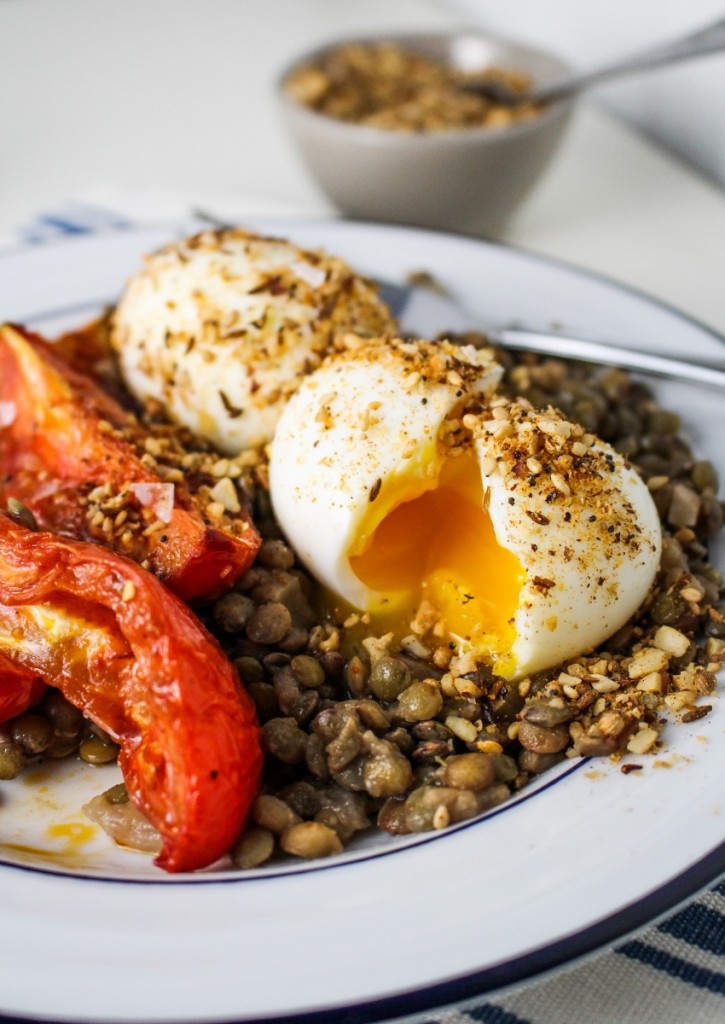 Lentils, Slow-Roasted Tomatoes, and Dukkah-Rolled Eggs
From one of my favorite cookbook releases this year, A Change of Appetite, a simple, nourishing combination of eggs, tomatoes, and lentils, gently spiced with Middle-Eastern flavors.
Bangladeshi Yellow Pumpkin Curry
A vegan recipe that really amazes me – made from only vegetables, water, and spices, it results in a creamy, flavorful, and balanced curry that tastes a lot richer than it is.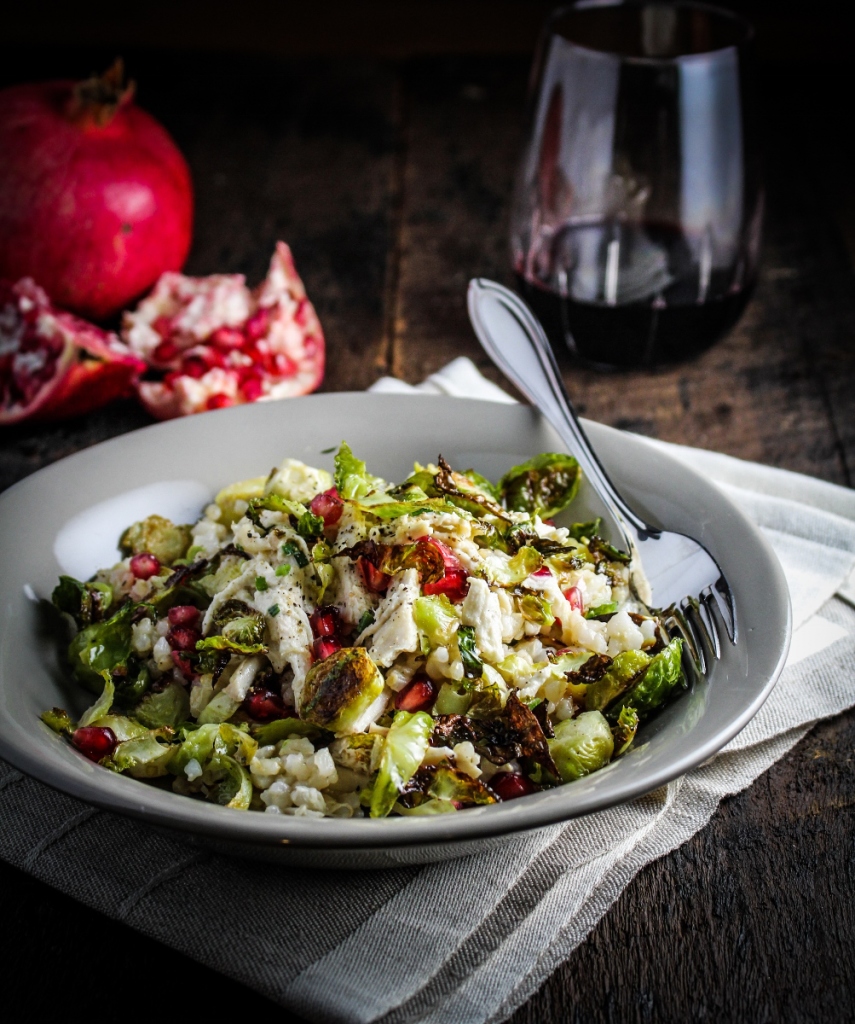 Crispy Brussels Sprout, Lemon Chicken, and Brown Rice Bowl
This easy combination of shredded rotisserie chicken, crispy roasted brussels sprouts, brown rice, and lemon sauce has been one of my go-to recipes this fall.
Baked Herb and Pistachio Falafel
Baked instead of fried, wrapped in cabbage leaves instead of pita, and served with homemade pickled beets and tahini sauce, this falafel is about as virtuous as it gets.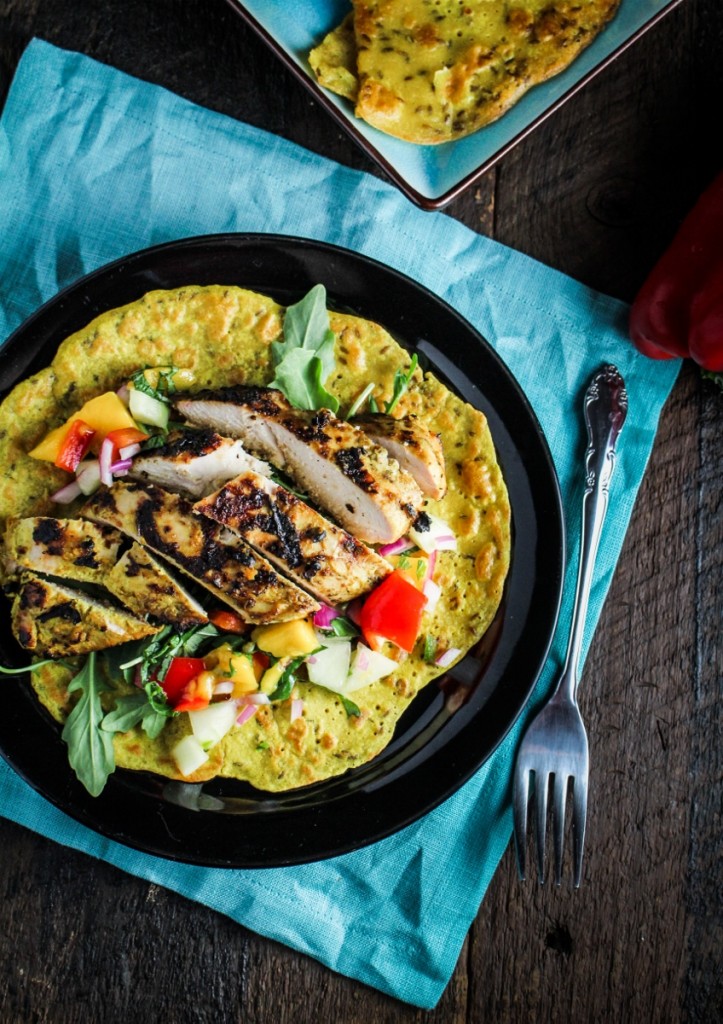 Chickpea Crepes with Grilled Curry Chicken and Mango Salsa
This sweet salsa brightens a plate of grilled chicken and gluten-free chickpea crepes for a much needed winter-dose of bright, crunchy, fresh vegetables and fruit.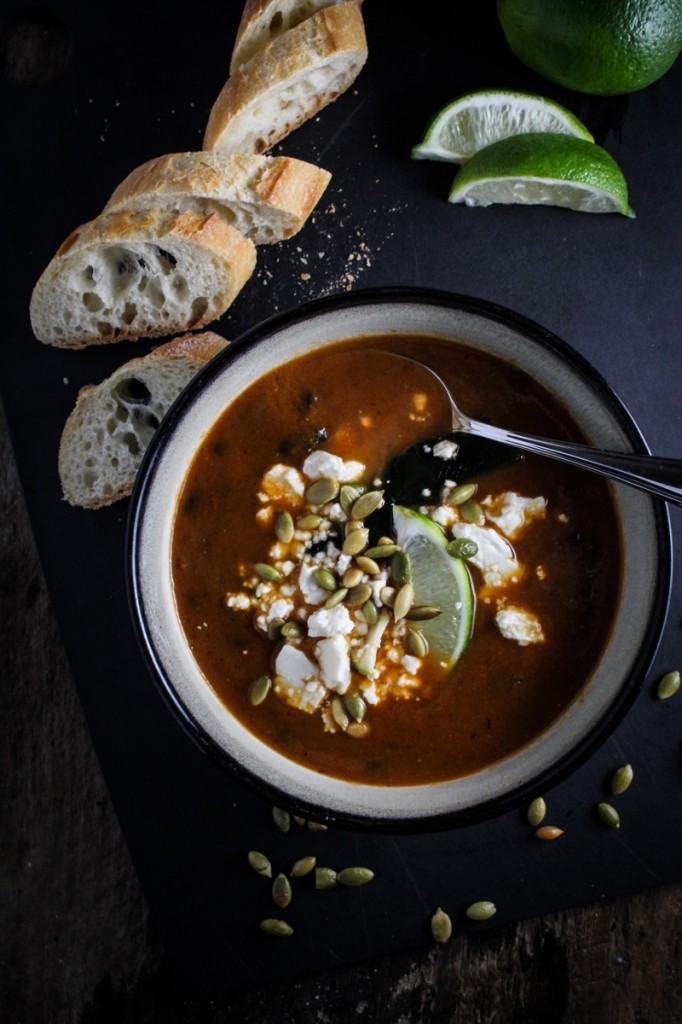 Black Bean soup with Roasted Poblanos
Simple and spicy, this soup is easy to put together but packs a head-clearing punch of flavor. It's a good one for days when you don't really feel like cooking but you do feel like having something warm and nourishing.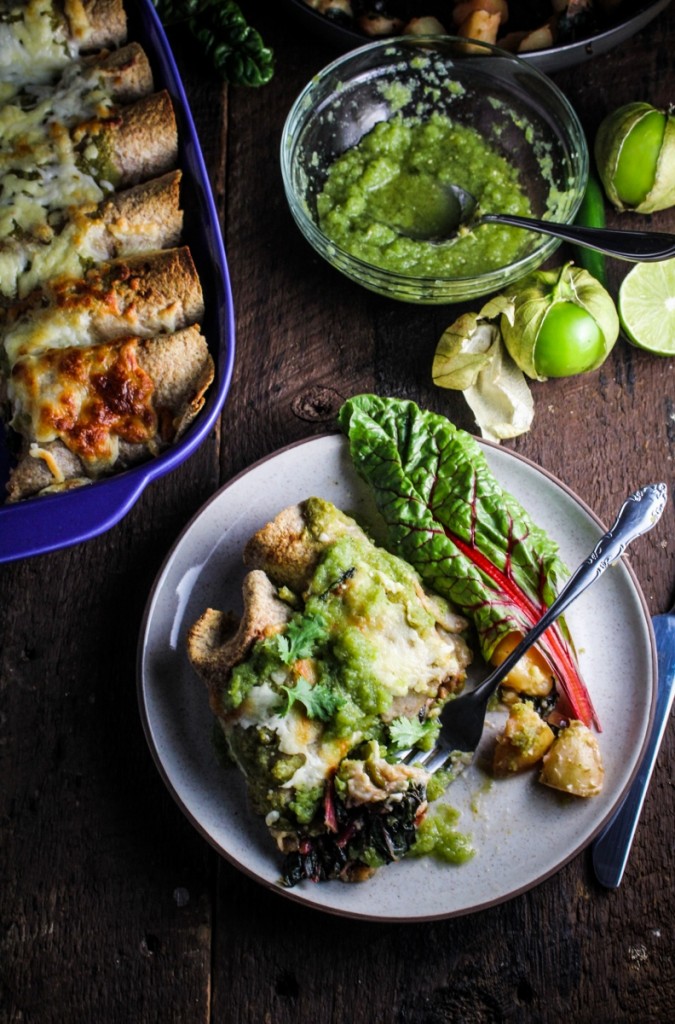 These enchiladas are definitely not the lightest dish on this list, but if you're craving comfort food, a serving of these is a great way to satisfy that craving without totally blowing your diet.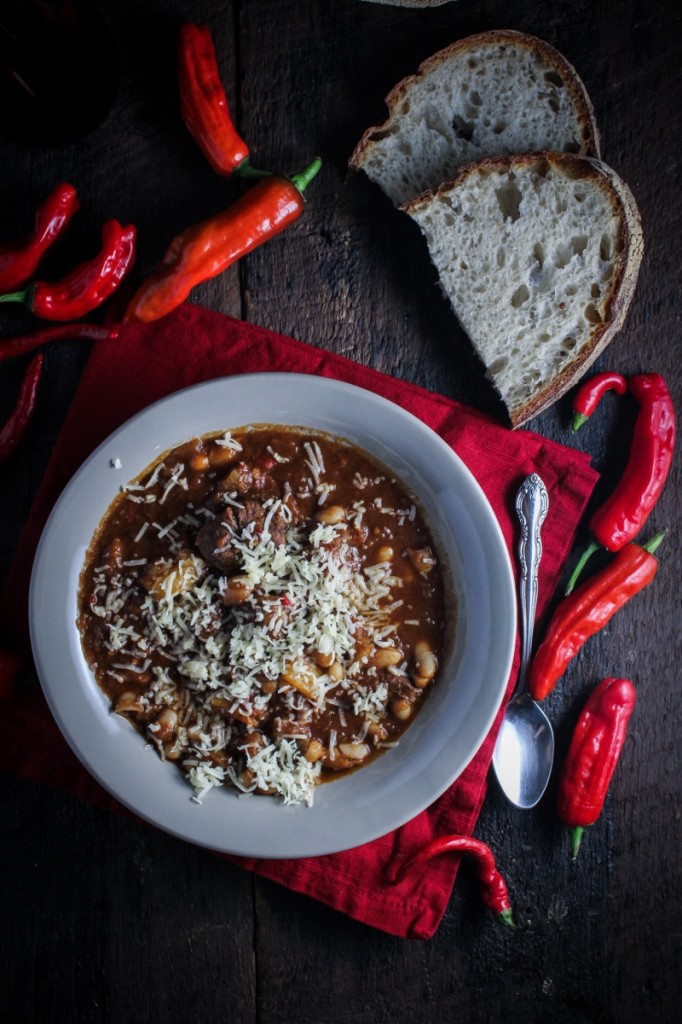 Lamb, Butternut Squash, and White Bean Chili
This chili strikes a nice balance between meat and veggies, and the lamb and butternut squash give it a unique flavor. Rich and saucy from a healthy dose of spices, cocoa powder, and dark beer.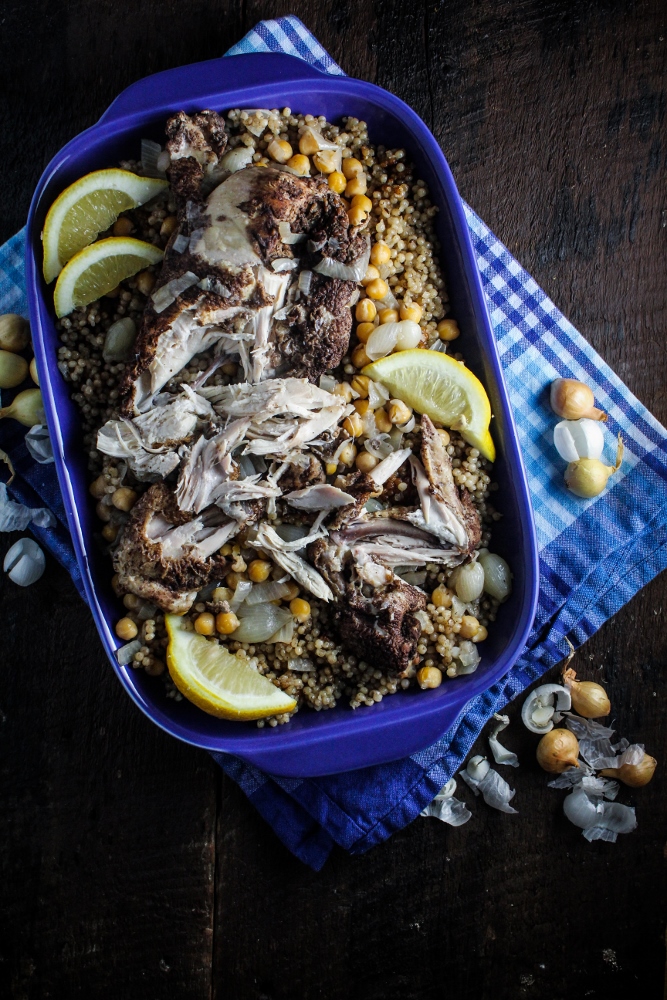 Palestinian Couscous with Chicken, Chickpeas, and Pearl Onions
With 8 different spices and 2 pounds of onions, this feast-worthy dish is packed with warm flavor. Serve with salad or sauteed greens for a balanced plate.
Like what you just read? Subscribe to Katie at the Kitchen Door in the box on the right or on Feedly or Bloglovin', or follow along on Facebook, Twitter, Pinterest, Instagram, or Google+. Thanks for reading!