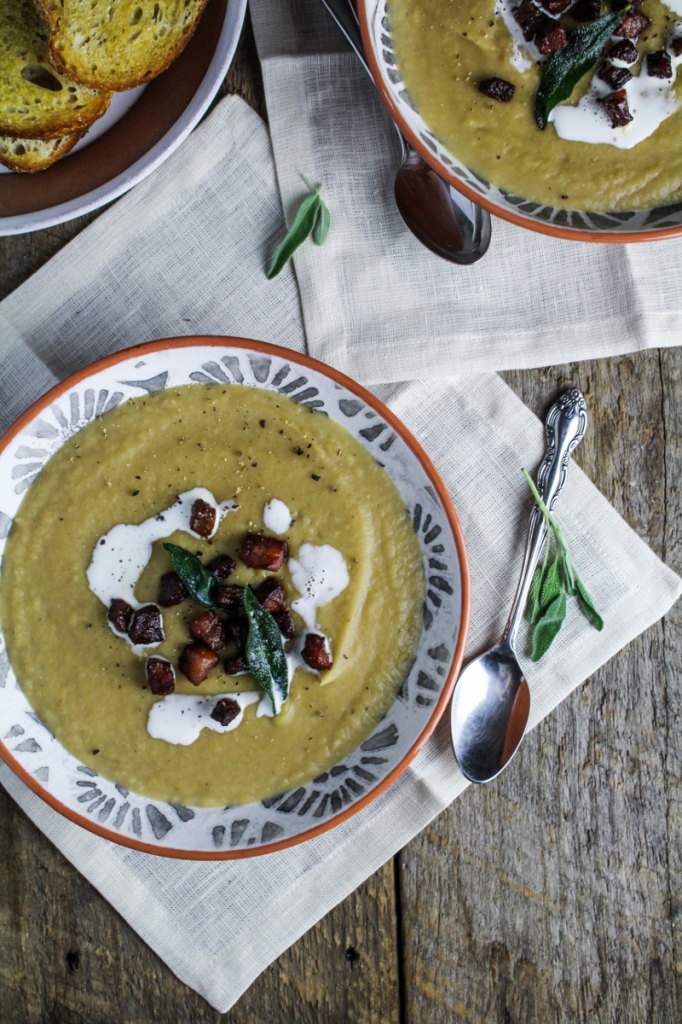 November's fitness goal turned out to be such a fun one! Dance almost never fails to lift my mood and energize my body. I tried a new class, BollyX, a bit like Zumba or Cardio Dance in that it's a hybrid between actual dance and an aerobics class. It's got great upbeat Bollywood music and was packed with other young women. The nature of Bollywood dance – big movements, lots of jumping – made it easy to follow along and dance big without feeling self-conscious. I also stuck with ballet, although I'm going to a new class early Sunday mornings and it is so hard to do ballet first thing in the morning. My range of motion is about half what it is at the end of the day. In the interest of total honesty, I have to admit that I didn't quite make it to 6 classes during November. But I did go this week and trying something totally new was a big win for me, so I'm giving myself a slight pass.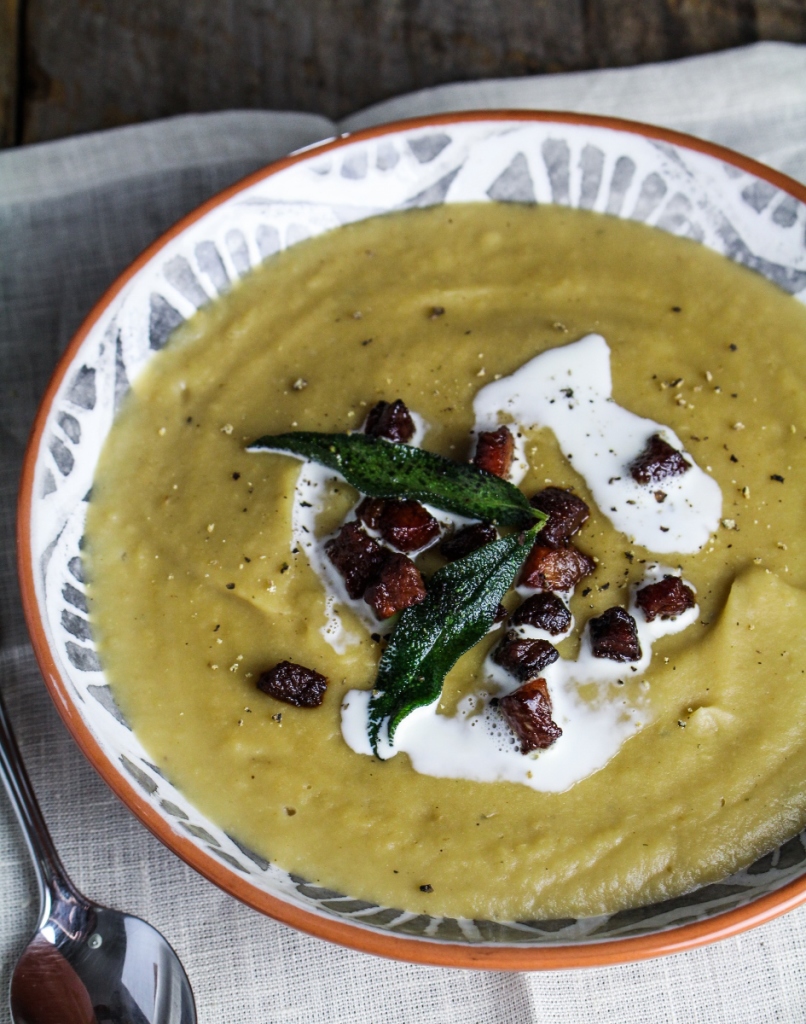 I'm going to make December's goal about something that I've been explicitly avoiding all year: weight. In part, I've avoided making a weight-focused goal because I truly believe that these goals are about health and fitness, not a number on a scale. And I stand by that. But there's also a part of me that's a little bit afraid of that number, because I know that whatever I may tell myself, it's a pretty good representation of the progress I've made. Of course, I could lose a ton of weight and be extremely unhealthy, both physically and mentally, or I could gain a ton of weight and attribute it all to muscle mass. But, at least for my body and personality, neither of those scenarios is very realistic. Although it kind of scares me to write numbers down here, I'm going to. I started the year at a weight of 145 pounds, which is easily an all time high for me. It's hard to admit, but it's a weight that's decidedly too high for my 5'3″ frame, and looking back at pictures from last January does not make me feel good. Over the year I've slowly worked my way down to a weight that's closer to a healthy weight for my build, hitting 132 at my lowest. Now I'm hovering around 136, a weight that's healthy but a bit too close to backsliding for my taste. I'd like to start 2015 feeling really good about my health and fitness, so I'm aiming for the 130-133 range. If I can accomplish that during the biggest eating month of the year, I'll be very proud.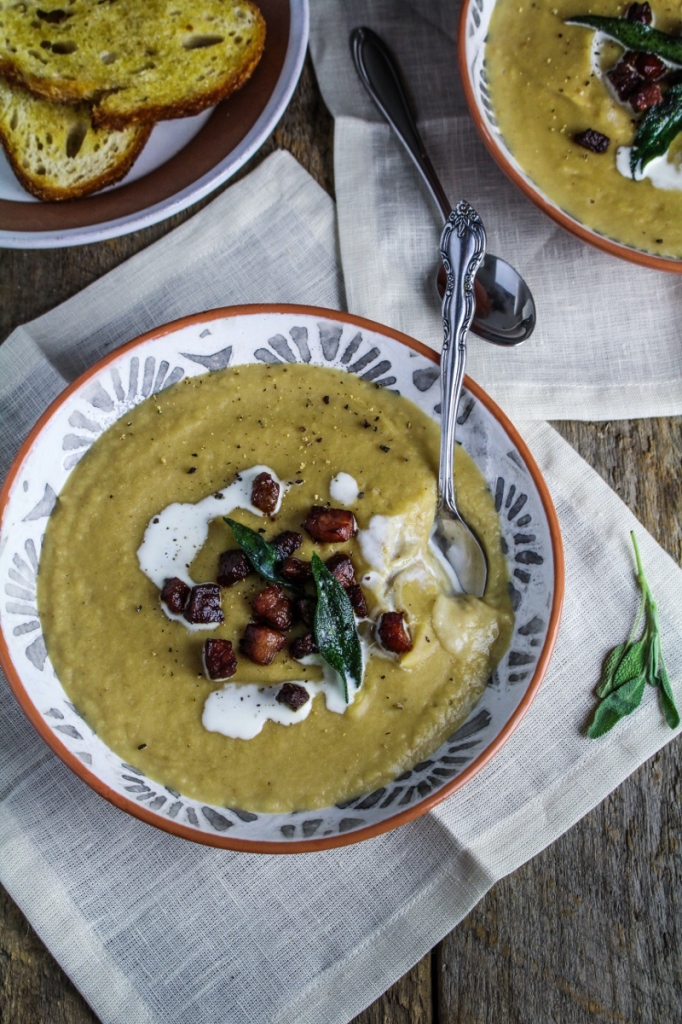 In a way, this goal represents all the things I've learned about what does and doesn't work for me over the course of this year. Some rules I'm living by to make this happen:
No alcohol on Mondays, Tuesdays, or Wednesdays. This should be easy, but I've definitely slipped into a habit where a glass of wine after work is the norm, not the exception, and I don't want that habit to go too far. In a season when holiday parties, happy hours, and hot toddies seem to be around every corner, it's easier to have a simple rule – so I don't end the week wondering why I'm completely dragging and then realize that I had a drink every night.
No sweets for breakfast. Starting the day out with something savory and protein-rich may take a little extra effort, but so much of the "easy" breakfast food is packed with sugar. I'm curious to see how much of an impact this has on my energy levels (and how long I can stick with it!)
Target 5 workouts a week. 4 workouts a week seems to be my magic number for maintaining my weight, 3 is a little too light, and 5 is the max that's doable if I want to maintain the sanity of my schedule. I want to make the most of the dry streets and relative warmth before we slip into three months of ice and cold (e.g. no running).
Remember vegetables! When they're not staring me in the face from the excess of our garden, it's easy to forget about them. I'm trying to sneak as much spinach and broccoli into my diet as I can this month.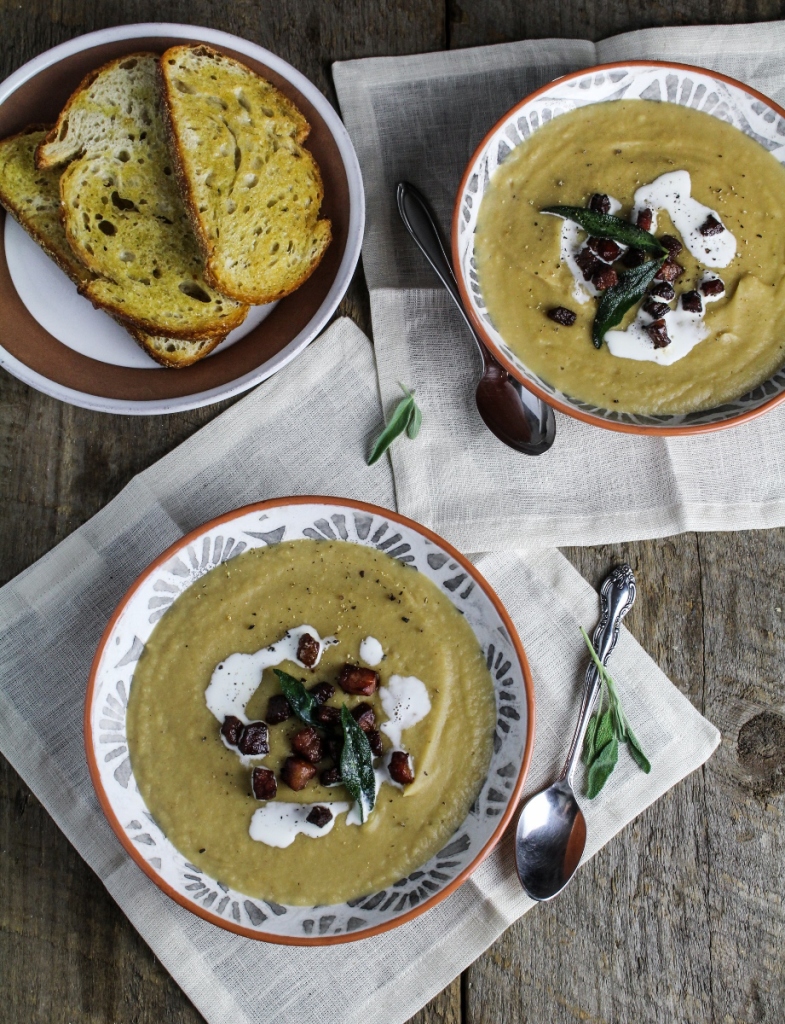 I'm not planning on continuing these monthly goal posts in 2015. While they've been a helpful tool for me to hold myself accountable, I've actually been thinking about how to make my life less list and goal oriented and more relaxed next year. For the most part, I've accomplished what I set out to do – get myself back in shape (from a point of absolute zero), and make regular exercise and conscious eating a natural part of my routine. But, that doesn't mean I'm going to stop sharing healthy recipes and thoughts on health here! This month's recipe is a Roasted Parsnip and White Bean soup, topped with Guanciale and Fried Sage (arguably counteracting the health benefits of a vegetable-based soup, but oh well). It's a recipe I came up with while walking home from work one day, playing around with different ideas for our parsnip harvest. The sweetness of the roasted parsnips is complemented beautifully by the creaminess of the white beans and the salty, fattiness of the guanciale topping. It's a thick soup, almost more of a puree, but a swirl of cream added at the end lightens it and gives it a luxurious mouthfeel. This recipe used up the last of our parsnips, otherwise I'd be making more of this ASAP and freezing it for later.
Past Fitness Challenges
January: 10 Visits to the YMCA; Recipe: Gluten-Free Olive-and-Feta Corn Muffins
February: One vegan meal every day; Recipe: Pakistani Chickpea Pulao with Sweet-Hot Date-Onion Chutney
March: Run 40  miles in 20 days; Recipe: Chocolate-Dipped Almond Butter Cookie Bites
April: Walk 8,000 steps a day; Recipe: Herb-Flecked Spring Couscous
May: 180 minutes of Nike Training Club; Recipe: Warm Arugula Salad with Maple Mustard Dressing
June: Fresh fruit/veggies at every meal; Recipe: Chickpea Crepes with Grilled Curried Chicken and Mango Salsa
July: 8 different types of exercise; Recipe: Homemade Spinach Wraps with Chopped Greek Salad Filling
August: Relax; Recipe: Green Tea and Zucchini Noodles with Honey Ginger Sauce
September: Average mile pace below 8'10″; Recipe: Potato, Poblano, and Chard Enchiladas with Salsa Verde
Like what you just read? Subscribe to Katie at the Kitchen Door on Feedly or Bloglovin', or follow along on Facebook, Twitter, Pinterest, Instagram, or Google+. Thanks for reading!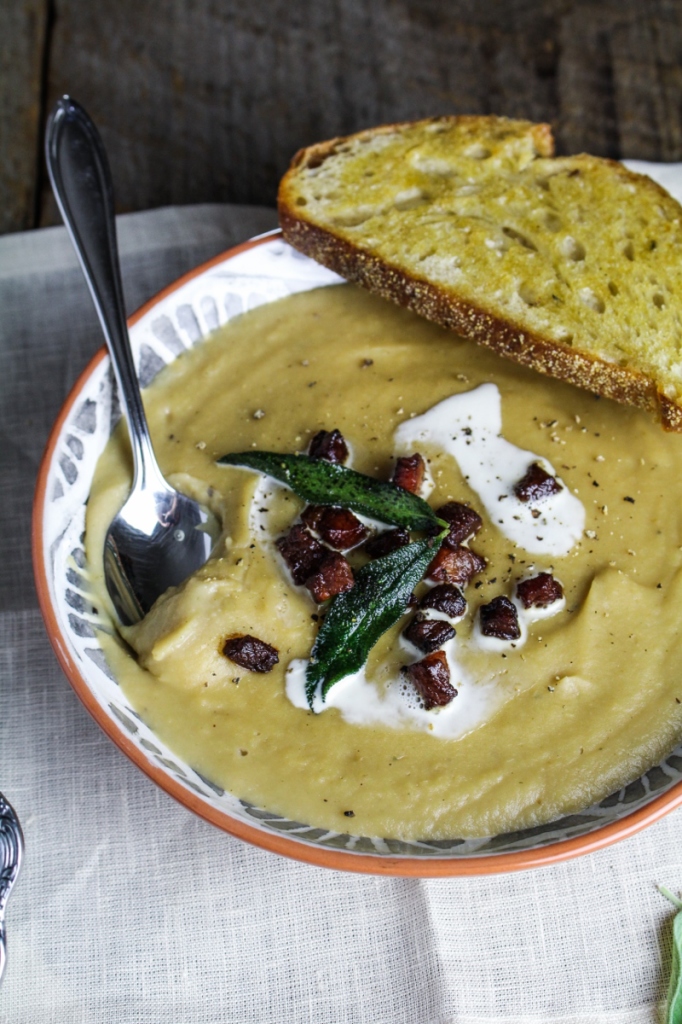 Roasted Parsnip and White Bean Soup with Guanciale and Fried Sage
A Katie at the Kitchen Door original recipe. Serves 4.
6 medium parsnips, peeled and cut into 1 inch chunks
3 TBS olive oil, divided
coarse sea salt and freshly ground black pepper, to taste
2 oz. guanciale, cut into 1/4 inch cubes (about 1/3 cup)
1 onion, peeled and thinly sliced
4 cloves garlic, peeled and minced
12 leaves sage, divided
1 large yukon gold potato, cut into 1 inch cubes
4 c. chicken or vegetable stock
1 can (15 oz.) cannellini beans, drained and rinsed
2 TBS salted butter
1/2 c. heavy cream (optional)
Preheat oven to 375°F. Toss parsnips with 2 TBS of the olive oil, then spread out on a roasting pan. Sprinkle with sea salt and black pepper. Roast parsnips until tender, about 30 minutes, flipping halfway through. Remove from the oven and set aside.
In a large non-stick saucepan, heat the remaining 1 TBS olive oil over medium heat. Add the guanciale and cook, stirring frequently, until browned on all sides, about 5-7 minutes. Use a slotted spoon to remove the cooked guanciale and set aside. Chop 4 of the 12 sage leaves finely. Add the onion, garlic, and chopped sage to the saucepan and saute, stirring frequently, until translucent, about 5 minutes. Add the potatoes and cook 2 minutes longer, then add the roasted parsnips and the stock.
Bring soup to a simmer and cook until potatoes are tender, about 15 minutes. Add the rinsed cannellini beans, and cook until heated through, another 5 minutes. Transfer the soup to a blender and blend on high until very smooth. Return to the pot and keep warm over low heat. Season to taste with salt and pepper.
Before serving, melt 2 TBS butter in a frying pan over medium-high heat. Once fully melted and bubbling, add remaining 8 sage leaves to melted butter and cook until crisp, about 30 seconds. Remove to a paper-towel lined plate and sprinkle with coarse sea salt.
Ladle the soup into bowls and top with the cooked guanciale cubes and the fried sage leaves. If desired, drizzle 2 TBS of heavy cream on top of each bowl. Serve with toasted sourdough bread.
0