April's goal was my least successful so far. It turns out that cumulative goals are much easier for me than daily goals, where you have no room to recover from a bad day and make up for it later. 8,000 steps a day seemed like an easy target, but weekends in particular – my sore spot to begin with – proved much more challenging than I expected. Some of the 11 days that I came in under 8,000 I'm excusing myself for: there were a few days where we spent all day outside in the garden, and although walking up and down a hill with watering cans and shoveling compost for hours may only count as 5,000 steps, it's certainly more active (and exhausting), then taking a walk through the park. Other days I think my tracker app was a little glitchy – like when it thought I slept at the liquor store and drove for the entire 15 minute walk to the train. But really, I don't want to make too many excuses. I just didn't quite succeed, and I need to recognize that.
But failing doesn't mean that it wasn't a good goal – on the contrary, it means it was a hard goal and therefore a great goal. There's no point in setting your sights too low. So although I have a new official goal for May, I'm not taking the 8,000 steps off my list, either. I know I won't get it every day, but having it in the back of my mind makes me so much more conscious of how active I'm being, and even on the days that I fell short, I made an effort to get out at lunchtime, or walk through the park on my way home. So I want to keep doing that, and I'm considering ordering a real tracker to help with the technological frustration piece. Although, the idea should be the movement, not the number. We'll see.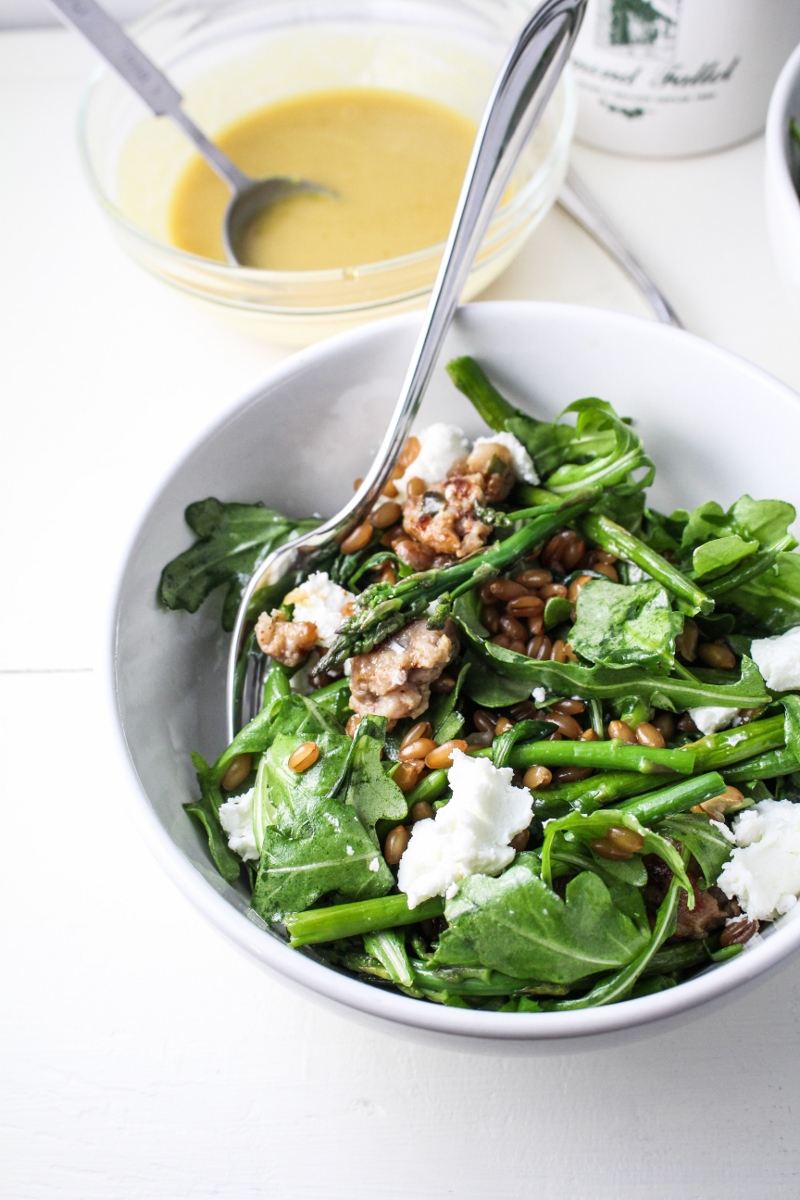 Moving forward… it's May! How on earth did that happen so fast? I think my problem is that I spent so much of January, February, and March yearning for the next season, and then you get here and realize that the year is almost half gone. I've been doing a good job keeping up with my running, getting faster and feeling better, and I've been toying with the idea of making this summer another racing season (it's been over a year since my last race). What I haven't been doing so well with is my cross-training: I've only been to ballet twice in the last six weeks and I've completely abandoned my Nike Training Club strength workouts. And once you stop doing those, it's really hard to start from scratch again. So that's my goal for May, to work that stuff back into my routine, without letting the running slip either. Specifically, I want to do 180 minutes of NTC workouts this month: ideally, I'll be building in 15 minute sessions to the end of my runs, but in case that isn't working out for me, I can also do more intense 45 minute sessions once a week. I know the first few sessions are going to be killer, but it will be so satisfying to feel toned again.
As for this month's healthy recipe, Trevor and I are arguing about what to call it because I wanted to call it a "bounty bowl," which he insists is vomit-inducing (his suggestion: "It's A Fucking Salad, Get Over It." So crass, that boy.) As you can see, we've compromised with Warm Arugula Salad (boring). But it doesn't matter what you call it – what matters is that the maple-mustard dressing is so addictive, I would eat anything that you put underneath it. That said, I highly recommend this particular combination of ingredients: spicy arugula, warm crumbled Italian sausage, wheat berries, goat cheese, and roasted asparagus. It's got spring freshness and zip from the arugula and asparagus, but with the warm sausage and wheat berries it's hearty enough for chilly nights.
Past Fitness Challenges
January: 10 Visits to the YMCA; Recipe: Gluten-Free Olive-and-Feta Corn Muffins
February: One vegan meal every day; Recipe: Pakistani Chickpea Pulao with Sweet-Hot Date-Onion Chutney
March: Run 40  miles in 20 days; Recipe: Chocolate-Dipped Almond Butter Cookie Bites
April: Walk 8,000 steps a day; Recipe: Herb-Flecked Spring Couscous
Like what you just read? Subscribe to Katie at the Kitchen Door on Feedly or Bloglovin', or follow along on Facebook, Twitter, Pinterest, and Instagram. Thanks for reading!
Maple-Mustard Bounty Bowl
Serves 2.
2/3 c. wheat berries
2 c. chicken broth
1/2 bunch thin asparagus
2 TBS olive oil, divided
sea salt
1/3 lb. hot Italian sausage
4 c. fresh baby arugula leaves
2 oz. soft goat cheese
2 TBS mustard
1 TBS white wine vinegar
1 TBS maple syrup
Add the wheat berries and the chicken broth to a medium saucepan and bring to a boil over medium heat. Reduce heat and cover pan, and simmer for 40-50 minutes, until wheat berries are tender. Drain and set aside.
Preheat the oven to 400°F. Remove the stem ends from the asparagus and discard. Chop the asparagus into 2-inch lengths, then toss with 1 TBS olive oil and sea salt. Place on a baking sheet and roast until bright green and tender, about 10 minutes. Remove from oven and set aside.
Heat a small frying pan over medium heat and squeeze the sausage into the pan in small pieces. Break up further with the back of a spoon, and cook, stirring frequently, until cooked through and browned all over, about 5-7  minutes. Remove from heat and set aside.
Assemble the salad. Toss the arugula with the wheat berries, roasted asparagus, and warm cooked sausage. Divide between two bowls, and dot each bowl with 1 oz. of goat cheese. In a small bowl, whisk together the mustard, white wine vinegar, maple syrup, and remaining 1 TBS of olive oil until smooth. Drizzle the dressing over the salads and serve.