Happy spring, everyone! We've just arrived back in Boston from Ecuador, and I was really hoping that upon stepping off the plane, spring would have firmly arrived. Perhaps that was a bit foolish (although I did see a few daffodil sprouts and an encouraging amount of sunshine on my run yesterday), but after this seemingly eternal winter, maybe we all need to delude ourselves a little about how close the days of flowy skirts, white wine on the patio, and sun-kissed evenings really are. After months of heavy winter foods (which, admittedly, are deliciously comforting and indulgent), the fresh green salads, local strawberries, and tangy rhubarb desserts of April, May, and June are a welcome change. To switch my recipe-planning gears into spring mode, I've been going through my archives to look for favorites from past years, and thought maybe you needed a little inspiration, too. Below are 13 of my favorite spring recipes, featuring an abundance of strawberries, rhubarb, English peas, and asparagus. So here's to looking forward to springtime!
Drinks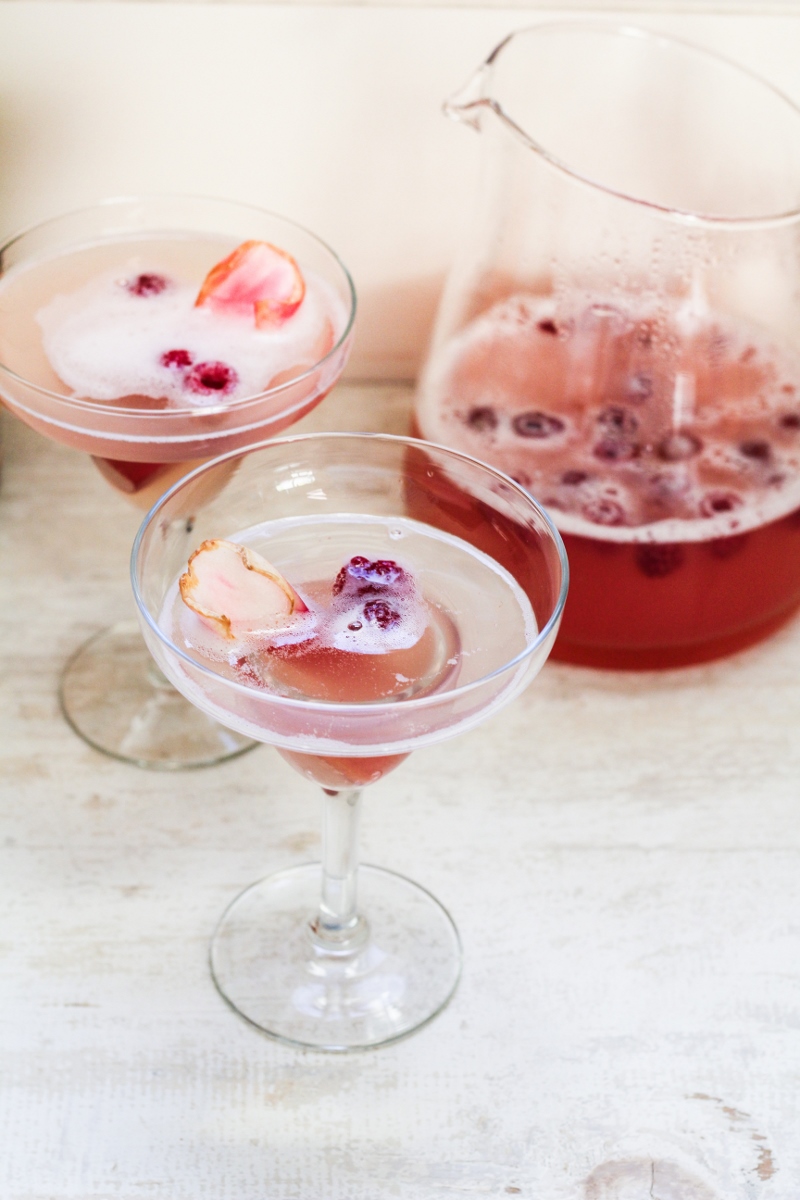 Rhubarb is one of the first plants to poke out of the ground, and its small pink buds are certainly a welcome sight. This cocktail celebrates the return of color to the earth with a simple rhubarb syrup and a splash of bubbly, a pretty pink drink for early spring.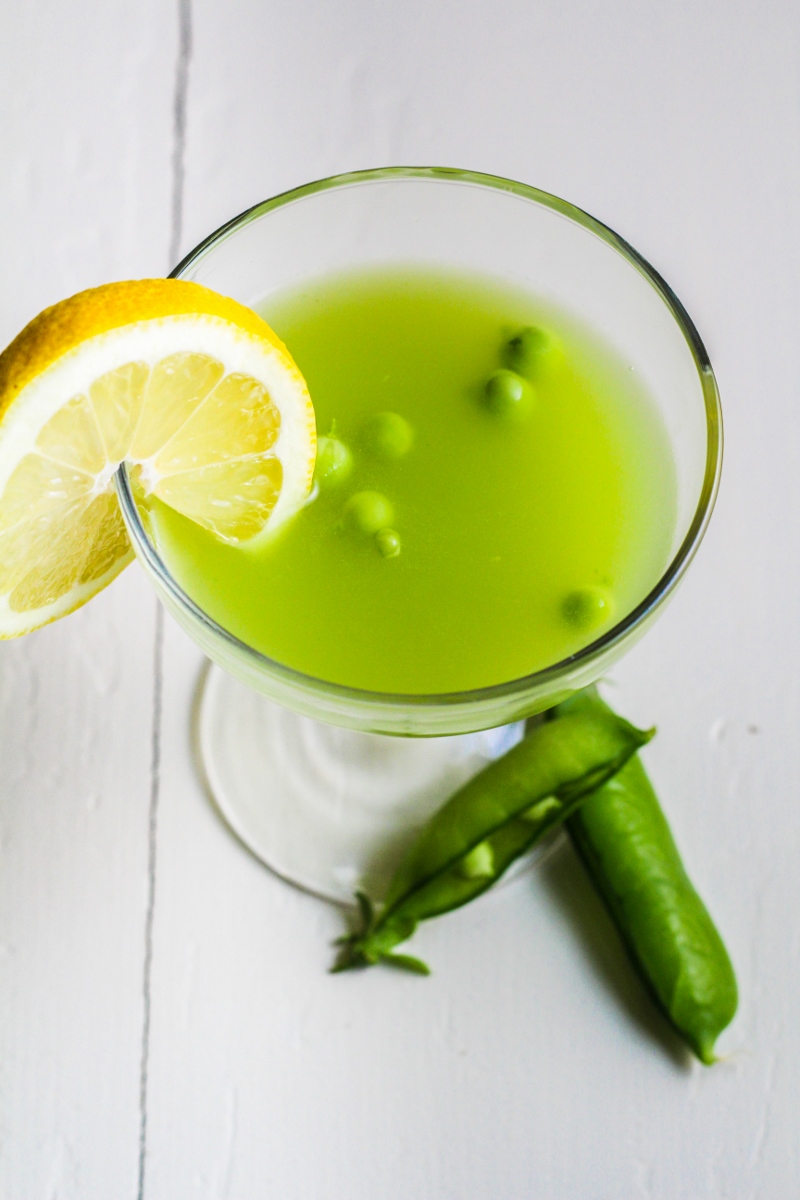 A mix of fresh peas, cucumber, and tarragon muddled together with rum, this vibrant green cocktail is an unexpected departure from typical spring drinks. It's vegetal yet still sweet, and great for mixing things up a little.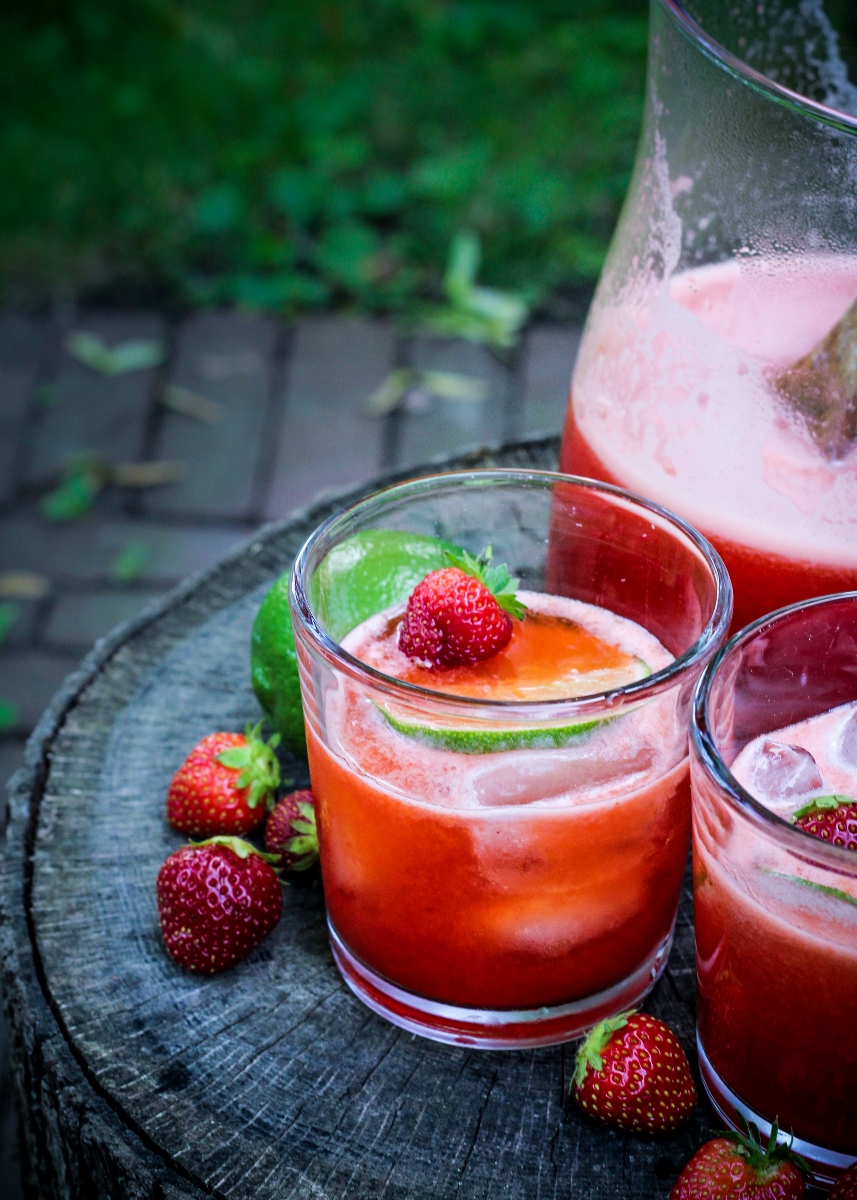 This non-acoholic drink is the ultimate refreshing drink for a hot day. When you see perfectly red, juicy sweet strawberries at the market, this is the thing to make with them. Sweet and citrusy, you'll never go back to lemonade.
Salads and Mains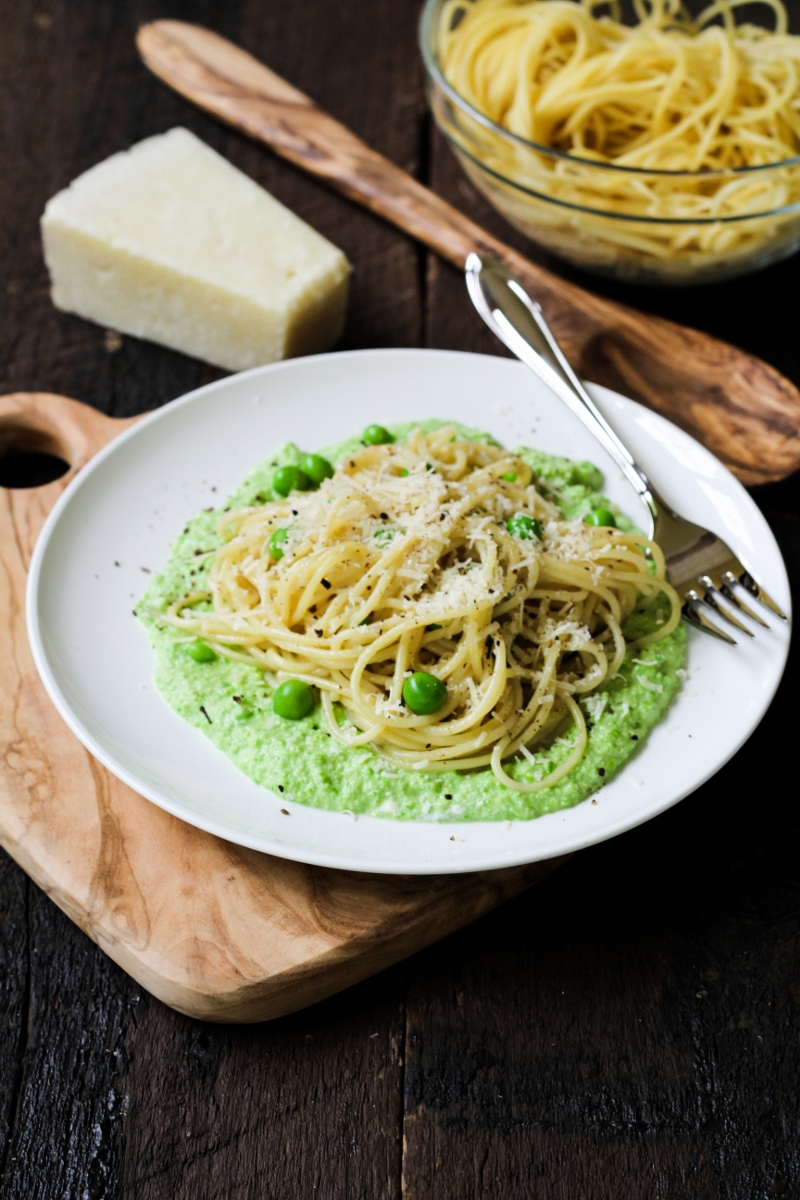 Cacio e Pepe with English Peas
This recipe was inspired by our trip to Italy last spring, where we had a wonderfully creative version of Cacio e Pepe served on a black bean puree at Il Santo Bevitore in Florence. Instead of black beans, we used fresh English peas to recreate the recipe and celebrate spring.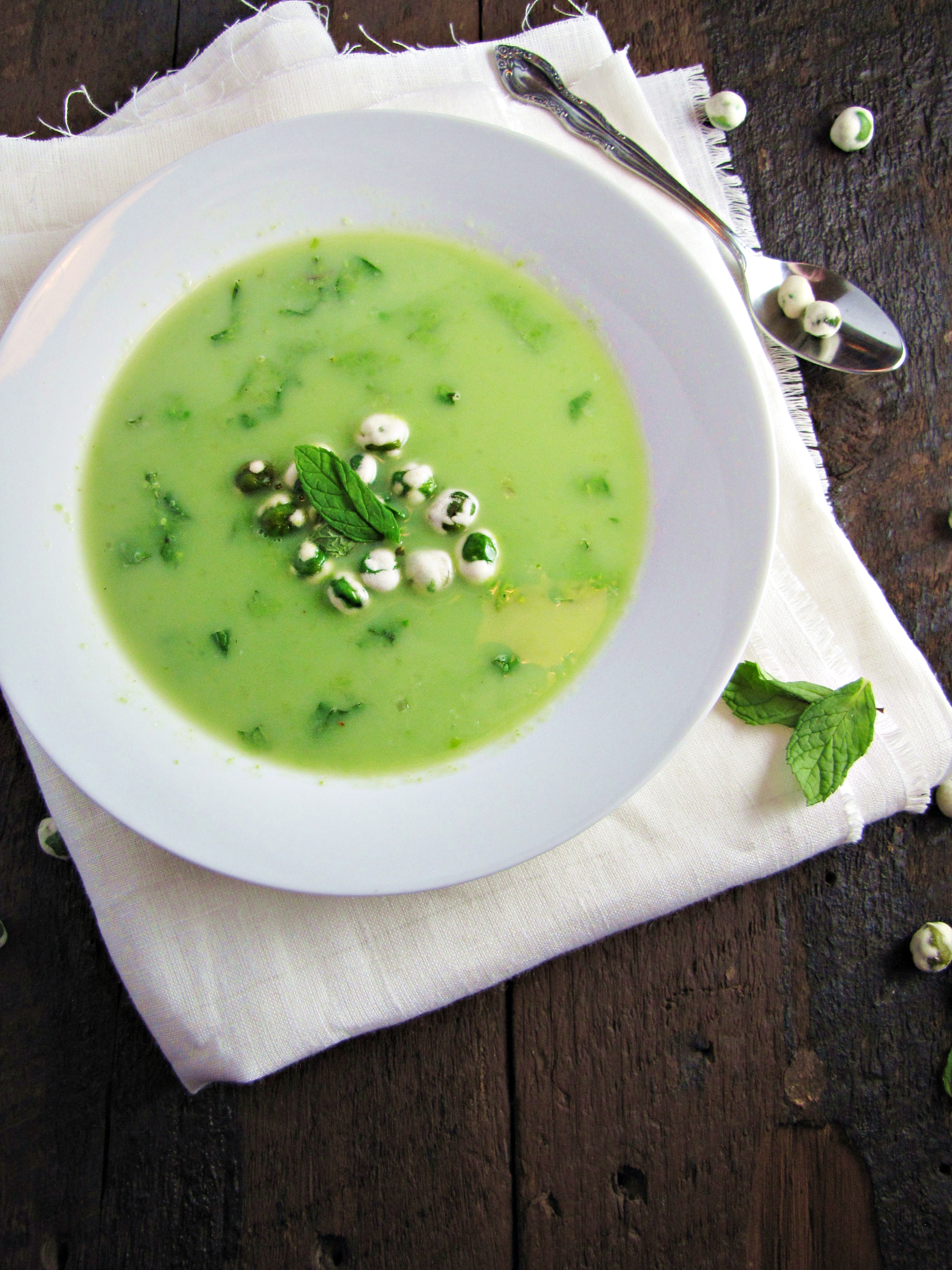 A head-clearing recipe for early spring, this soup plays on the concept of wasabi peas, using fresh peas and wasabi to make the base and then topping the soup with the classic crunchy snack.
Strawberry Balsamic Salad with Candied Pecans and Goat Cheese
This salad should almost be in the dessert section, with its super-sweet strawberries, crunchy sugared pecans, and creamy soft goat cheese. But, if you promise to eat all the spinach, too, I'll let you count it as a healthy meal instead.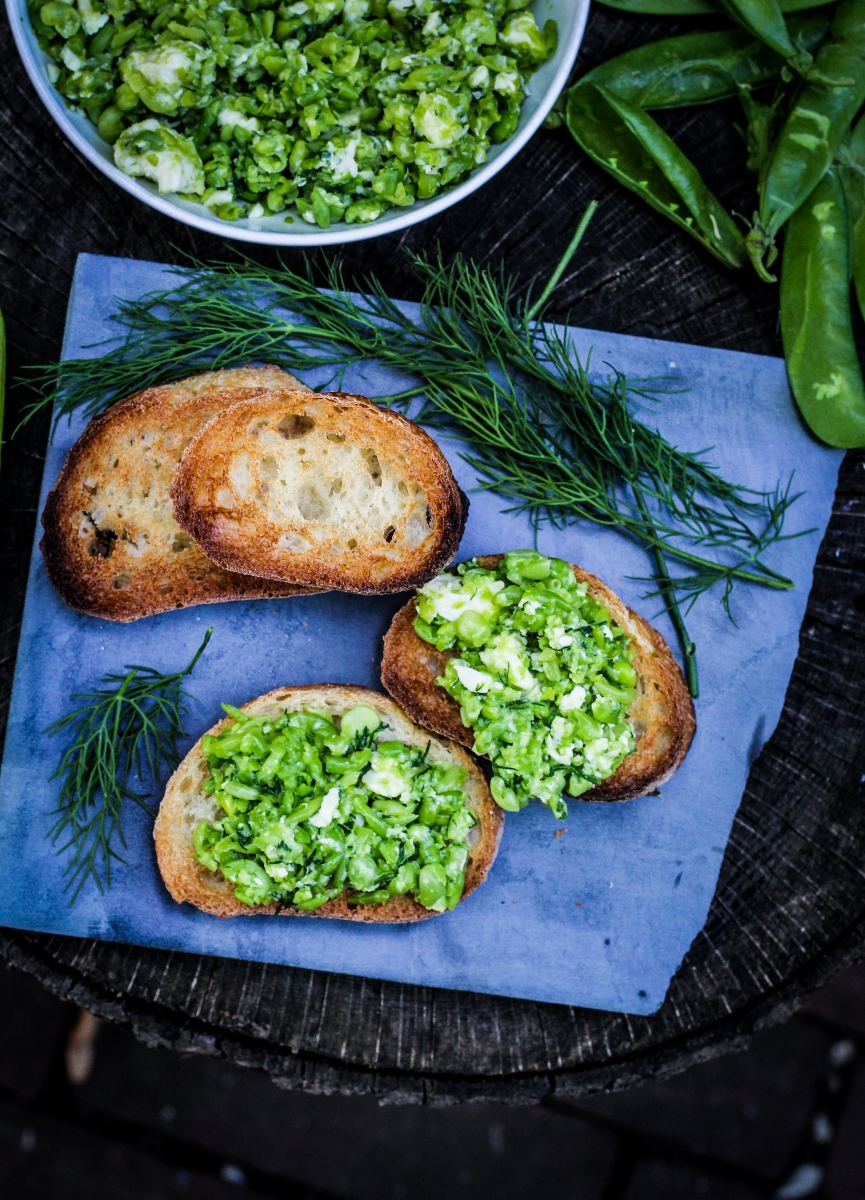 Smashed Pea, Dill, and Feta Crostini
These bright little appetizers are a little sweet, a little salty, a little lemony, and a little herbal. On a warm spring evening, you might find that these crostini and a glass of white wine make a perfect dinner all on their own.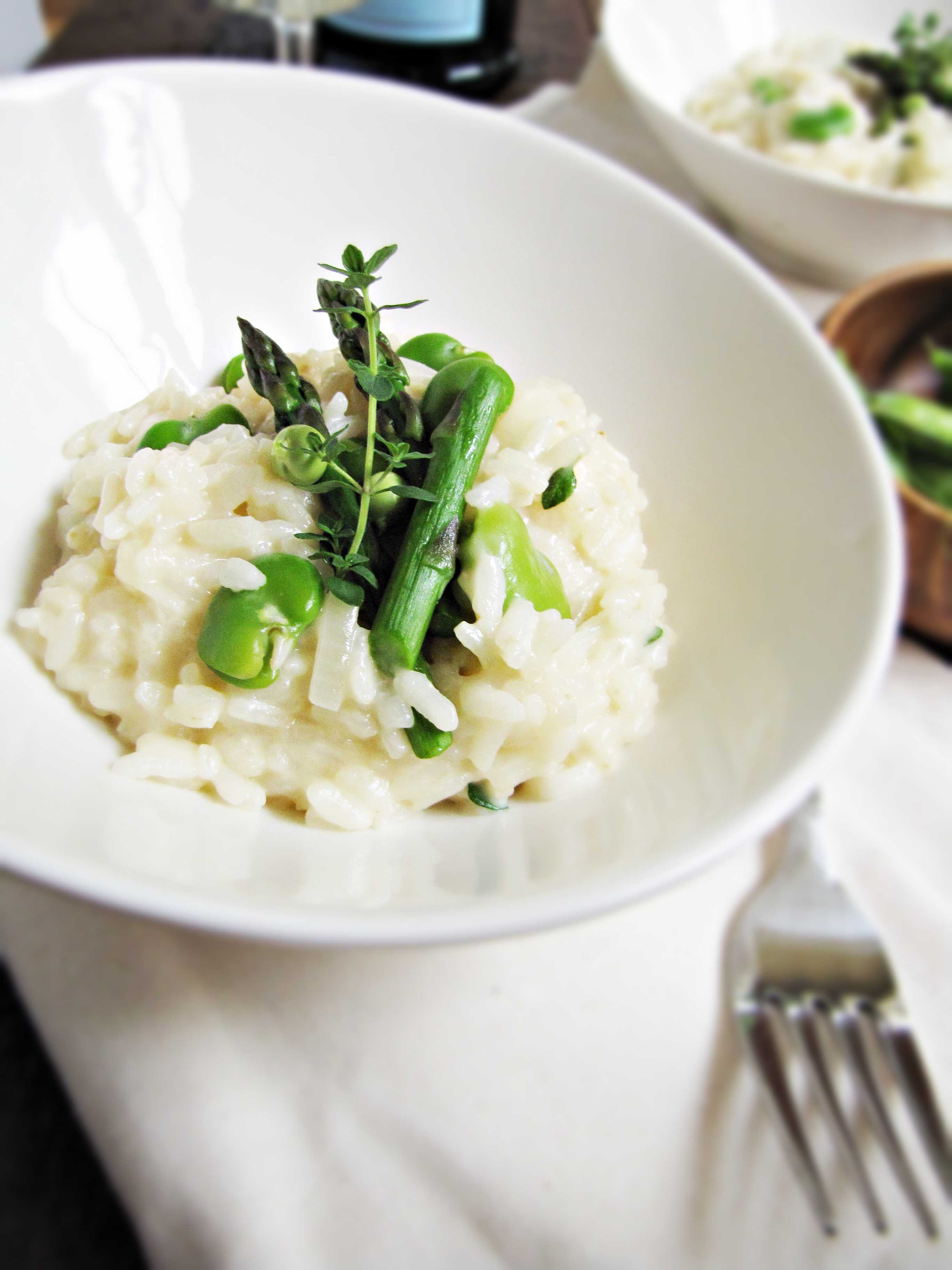 Pea, Fava Bean, and Asparagus Risotto
Come April and May, I start throwing English peas, fava beans, and asparagus into pretty much every recipe I make. So why not risotto too? The fresh bite of the green vegetables is a perfect counterpoint to the creamy richness of the mascarpone-laced rice.
Fresh Snap Pea and Radish Salad
This salad uses three quintessential spring ingredients – snap peas, radishes, and mint – to create a nutritious and light dish that's packed with freshness and flavor.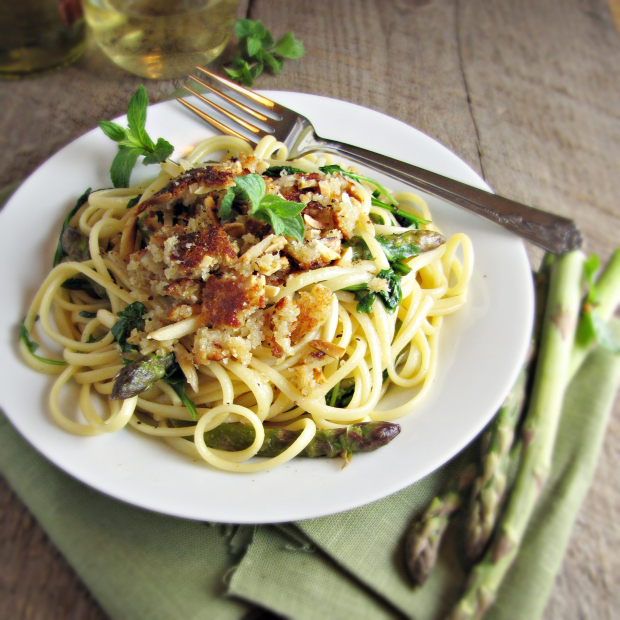 Asparagus and Arugula Pasta with Almond Parmesan Crumble
You should be warned – if you make this recipe, you'll become addicted to the almond parmesan crumble that goes on top. It's the most delicious. The buttery sauteed asparagus and wilted arugula don't hurt either.
Desserts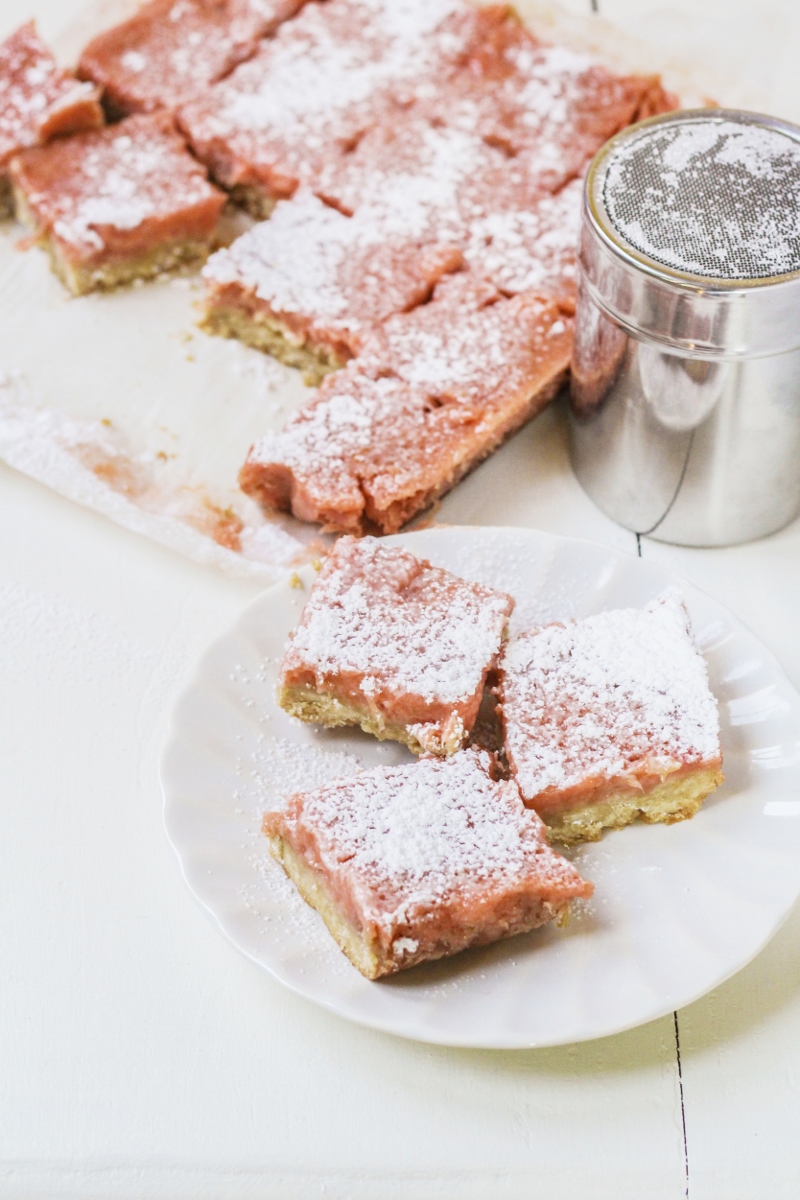 These tangy bars are a favorite of mine – with a peppery, gingery shortbread crust topped with tart pink custard, they're basically dressed up lemon squares. I think these might be first on my list for rhubarb season this year.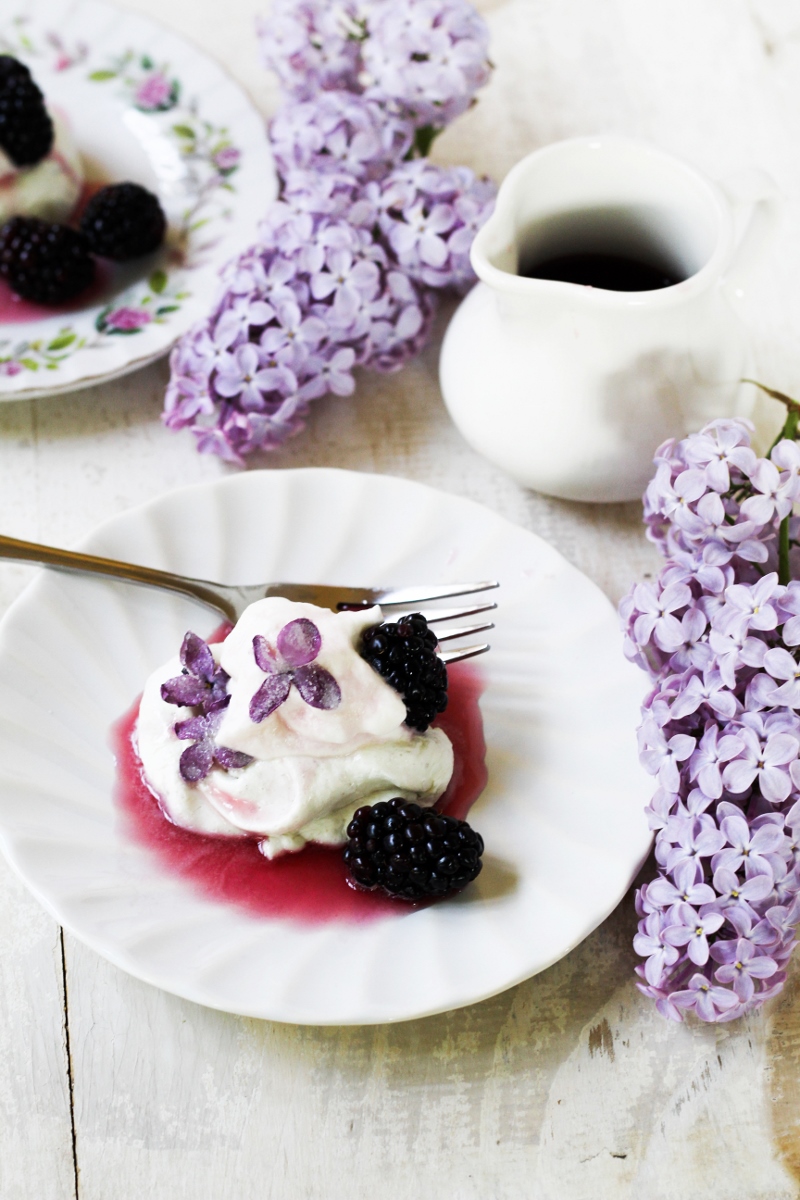 Did you know that lilacs are edible? While a bit painstaking to clean, infusing desserts with their delicate color and scent is totally worth it. These super light pavlovas with lilac blackberry syrup are a very elegant addition to the spring dessert table.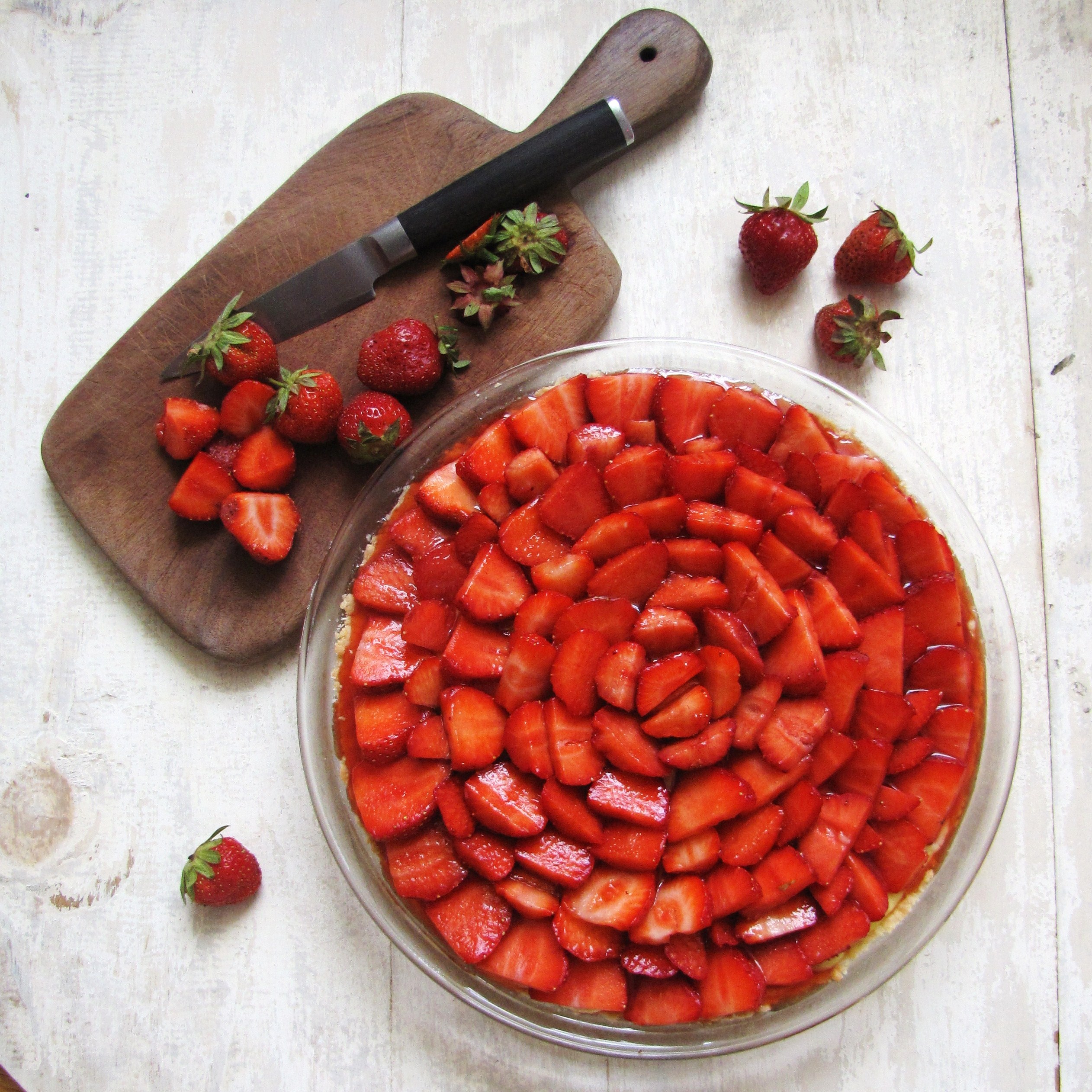 A very traditional pastry, strawberry cream tarts are always sure to please a crowd. They're at their prettiest when made with those perfect market strawberries, the ones that don't need any sugaring, mashing, or macerating to be tasty.