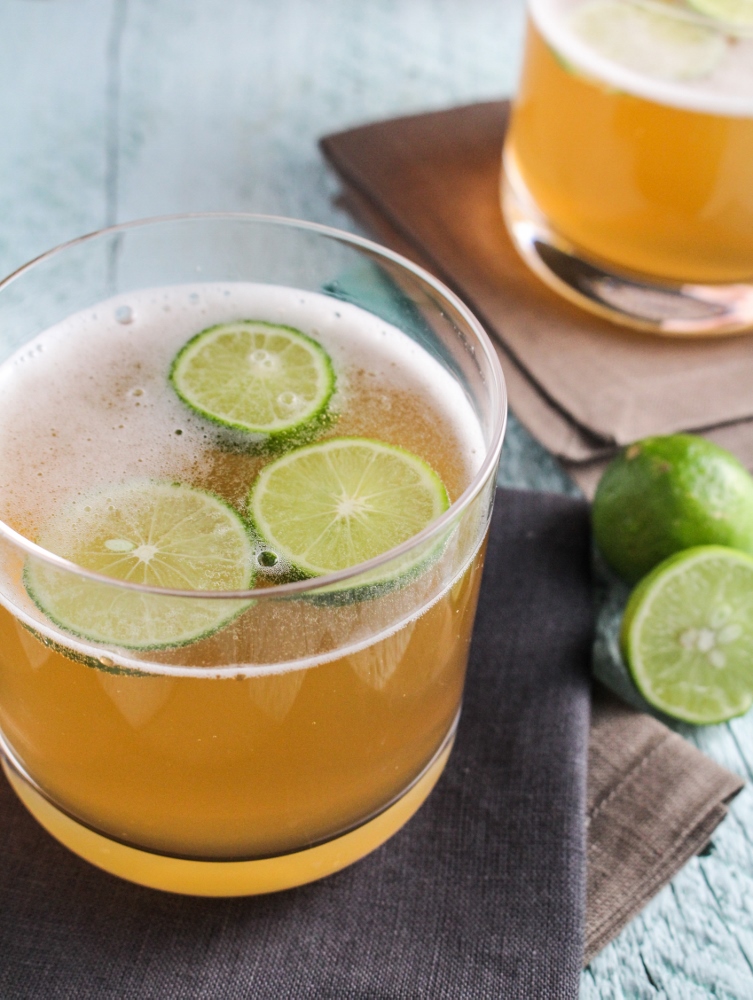 It's time for our very last Captain's Table Challenge recipe – a drink suitable for enjoying during the big game this Sunday. I'm not really much of a football fan (understatement; I actually don't watch sports at all), but I am a fan of parties, whether they revolve around football or not. And although I don't know much about the sport, I do know that people like to drink beer while watching it, so our contribution to this edition of the challenge is a classy beer cocktail, the Captain's Lime Shandy. A classic shandy is typically a mixture of light beer and sparkling lemonade, but we upped the potency with a shot of Captain Morgan White Rum, and played off the tropical, lime-y flavors in the rum with a slightly sweetened clarified key lime juice in place of the lemonade. A dash of bitters  added a hint of sweetness and complexity, and we had ourselves a drink worth watching football for. Not too sweet, not too bitter, these perfectly combine the drinkability of a beer with the more nuanced flavors of a good cocktail.
But be careful, these are highly drinkable! A fact we discovered last night when we found ourselves inadvertently tipsy while recipe testing. Perhaps if we had been noshing on these Mini Shrimp Tacos at the same time we would have been better off.
Like what you just read? Subscribe to Katie at the Kitchen Door on Feedly or Bloglovin', or follow along on Facebook, Twitter, Pinterest, and Instagram. Thanks for reading!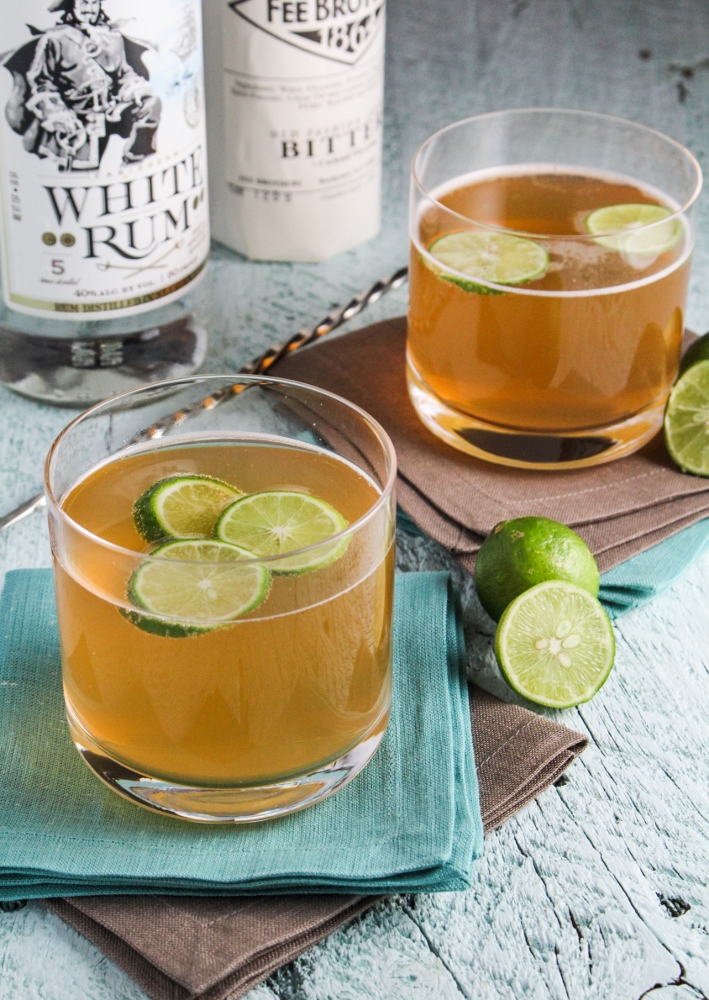 Captain's Lime Shandy
Serves 2.
2 shots (1 1/2 oz. each) Captain Morgan White Rum
1 shot ( 1 1/2 oz.) Clarified Key Lime Juice (available at WholeFoods, or use a mix of fresh key lime juice and sugar)
4 dashes Fee Brothers bitters
ice
1 bottle light bodied beer, chilled
sparkling lime soda, chilled
key lime slices, for garnish
Add the rum, key lime juice, bitters, and ice to a cocktail shaker. Shake vigorously for 30 seconds, then strain into two Old-Fashioned or juice glasses. Pour the beer over the liquor to fill the glasses almost to the top, then top each glass off with a splash of sparkling lime soda. Stir briefly to mix, serve immediately.
7