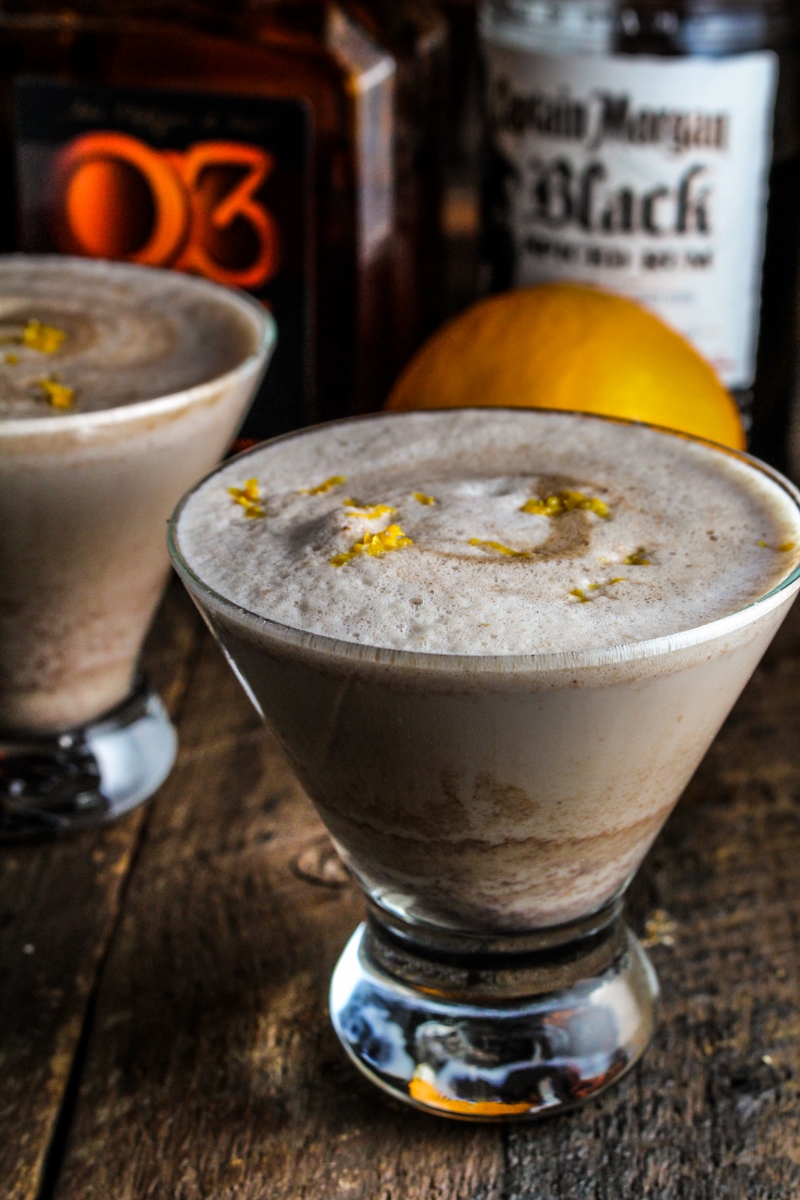 As promised, I'm back with the drinkable half of my submission to Captain's Table Christmas. Trevor did rum-cocktail research while I was away in Russia/Spain, and his favorite discovery was the Tom & Jerry, a variant of eggnog that is served warm. Apparently it's a traditional Christmastime cocktail here in the States, but it was new to me, perhaps because it isn't typically found outside of the midwest. I'm curious, have any of you ever had one? Do you have any favorite flavors? We decided to flavor this version with chocolate and orange, another traditional Christmastime combo. To make the "batter," sweetened cocoa-powder and egg yolks get folded in to whipped egg whites, and then the batter is mixed with rum and orange liqueur and frothed with a little bit of warm milk, resulting in a sweet, strong, frothy drink with lots of Christmasy flavors. Give it a try! And then the next time you go to Wisconsin or Minnesota you'll be that much more culturally attuned.
Remember, use the #CaptainsTable hashtag in your tweets/pins/instagrams/posts about holiday recipes and entertaining and $1 will be donated to WhyHunger every time. So mix up a drink, snap a picture, and share!
Disclaimer: This post is sponsored by Captain Morgan, who provided me with product samples and monetary compensation in exchange for my participation in this program. All opinions are honest and my own, as always.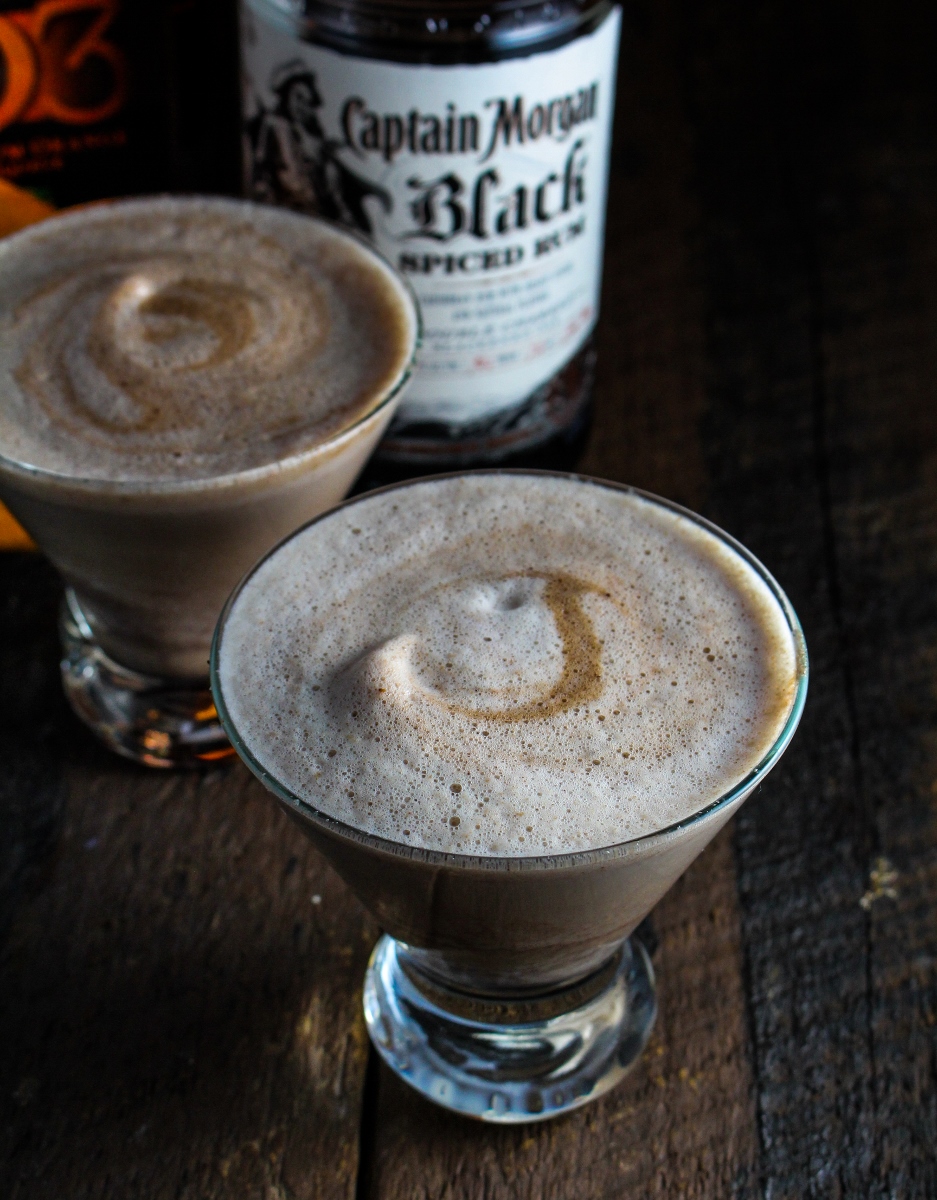 Chocolate-Orange Tom & Jerry
Serves 4.
2 eggs
2 TBS sugar
1 TBS cocoa powder
1/8 tsp cinnamon
1/8 tsp nutmeg
2 c. milk
4 oz. Captain Morgan Black Spiced Rum
4 oz. Cointreau or other orange liqueur
zest from 1 orange
Separate the eggs. Whip the egg whites until white and frothy, so they hold their shape but are not stiff and shiny. In a separate bowl, sift together the cocoa powder, sugar, cinnamon, and nutmeg. Beat the egg yolks together with the cocoa-sugar until very smooth and runny. Gently fold the whipped egg whites into the yolks until the mixture is even in color and consistency.
Heat the milk over low heat, until it is just beginning to steam, then turn off the heat. To prepare the drinks, add a few TBS of the chocolate egg white "batter" to each of four glasses, then add 1 oz. of rum and 1 oz. of orange liqueur to each glass. Stir gently to combine. Add 1/2 c. of warm milk to each glass, and stir vigorously to froth the drink. Taste, adding more milk or chocolate batter to your liking. Serve immediately topped with orange zest.
1