Tah-dah! I have the menu/grocery-list/pictures for the second week of my 2013 winter cleanse! I have some wrap-up thoughts on how this went for me this year, but before I get into that, I want to direct everyone over to the week one post for more info on the reason behind the cleanse, why I even call it a cleanse, how it's set-up, and more. The only new logistical thing I'll mention is that the beginning of week two makes use of leftovers from the end of week one, so keep in mind that there will be a little bit more cooking if you do this week as a stand-alone menu.
Now for the wrap-up: overall, I feel better about the cleanse this year than I did last year. I wasn't as stressed out by all the cooking, in large part due to better planning, and I stuck to the plan more closely than last year. I think having snacks built-in helped, as did writing out by hand each night what was on the plan for the next day, and checking off each thing that I ate (plus writing down any mistakes in an "oops" section – I'll admit to one fresh chocolate-chip cookie, and a couple days where a little piece of chocolate may have found its way into my belly after dinner). I also think setting aside one night "off" to attend a party I'd known about in advance was crucial – it gave me a special meal to look forward to, and extra dedication to eating well that day and the day before. Having that meal out also gave me perspective on how this might work if I stuck with it all year – knowing that you're going to indulge ahead of time and treating it as an indulgence that should be balanced with healthful habits before and after is a good way to approach eating in general!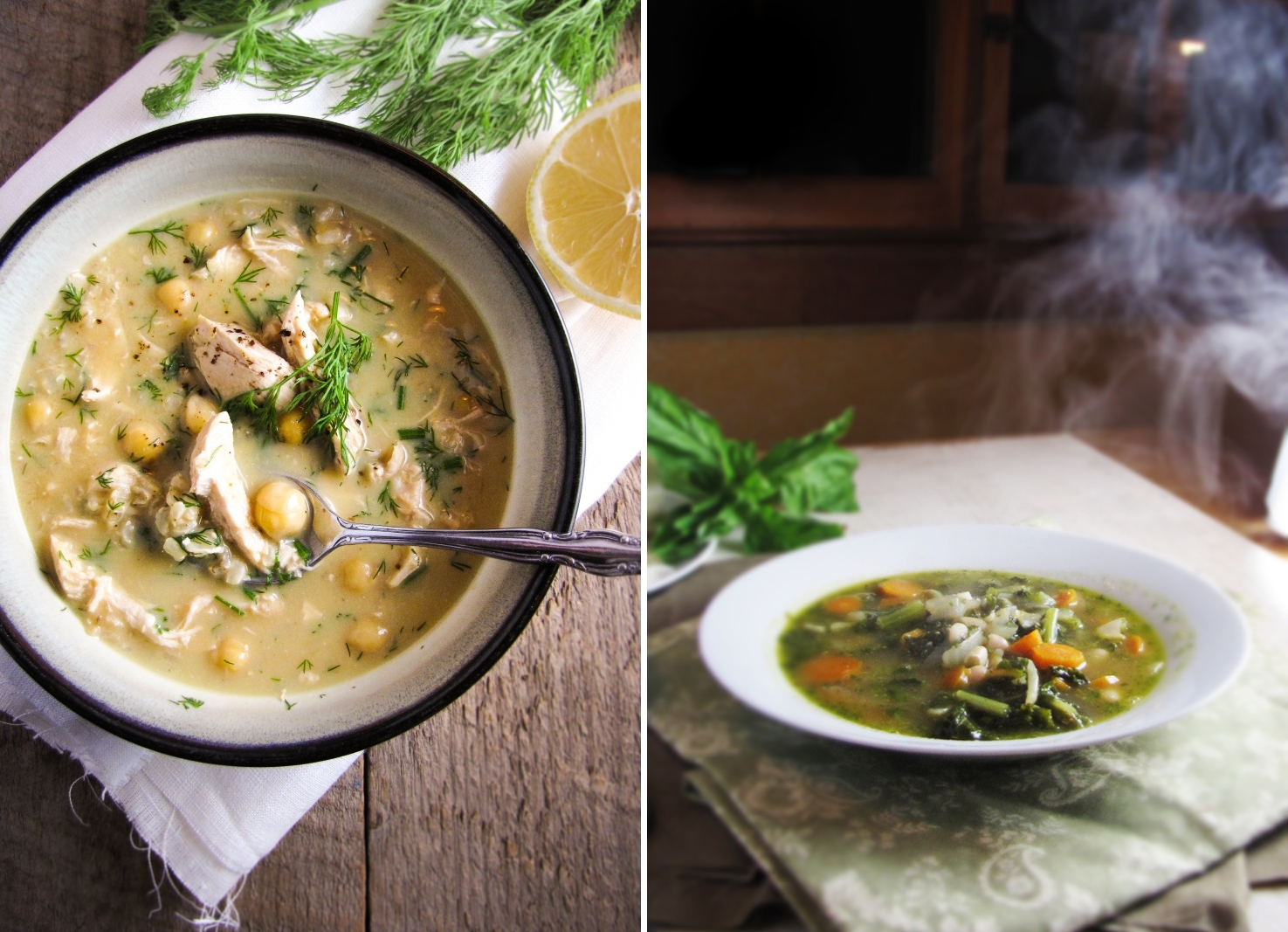 One thing that I didn't anticipate was the sheer volume of leftovers I ended up with. At first, this was kind of stressing me out – I like to be able to eat all the food that I make/buy, and typically, I only make three or four dinners in a week, so making seven different things meant almost twice as much food, even with most recipes scaled down. I also only have one shelf in a fridge shared with four people, and even less space in the freezer, so between more fresh ingredients than usual and more leftovers than usual, to say I was squeezed for space is an understatement (every time I took anything out of the fridge it was like doing a jigsaw puzzle). Eventually, I snapped out of it and turned on the extra freezer in the basement (sometimes it's the littlest things that you procrastinate doing…) and stored all the leftovers, neatly labeled, in there. The added benefit of this is that I actually have a ton of "cleanse" food to keep me eating healthy through the next two weeks or so, so I'm planning on continuing with the general plan for the most part.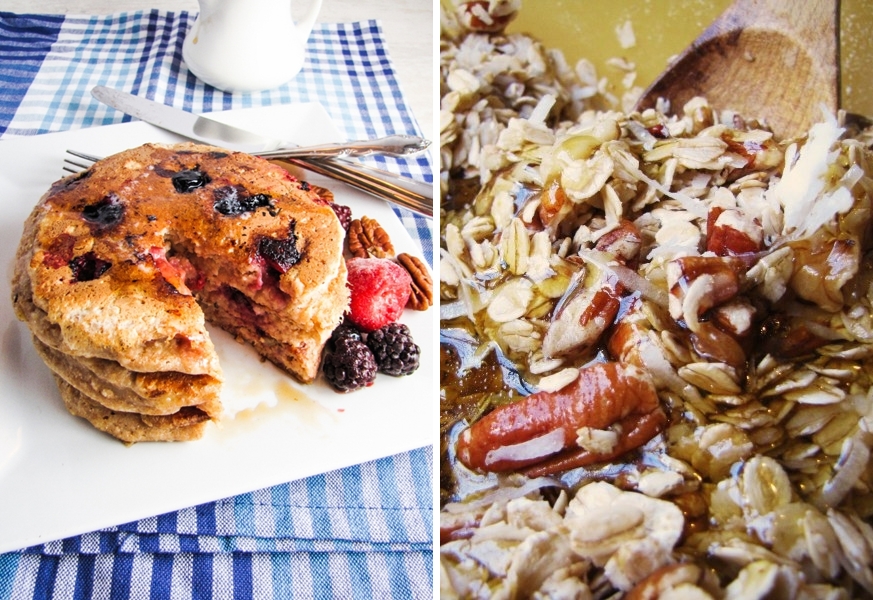 The last thing that I want to mention is that this time around, not only did I lose 4 pounds, but I really felt like doing this cleanse gave me a ton of energy (and also protected me somewhat from the flu that's going around… knock on wood). It's nice to find that sort of balance, and I hope I can continue to maintain it!
With all that said, here are the logistics for this week:
Weekend prep activities (i.e. things to do when you have extra time that will make the rest of the week a little easier):
Make granola
Roast broccoli
Roast beets
Cook hard-boiled eggs
Wash and dry spinach, arugula, and kale
Make the almond salad dressing for the spinach salad
Remove pomegranate seeds and prepare pomegranate gremolata (for pear and pomegranate salad)
Make the pomegranate salad dressing
Soak chickpeas (for beet and fried chickpea salad)
Menu Attachment
Grocery List Attachment
Disclaimer: I am not a dietitian, nutritionist, doctor, or medical professional of any sort.  I simply wanted to share my personal menu and goals for healthy eating, so please realize that I have tapered this plan to what I feel my own nutritional needs are, and carefully consider your own health needs/consult your doctor before following any diet, cleanse, or detox plan!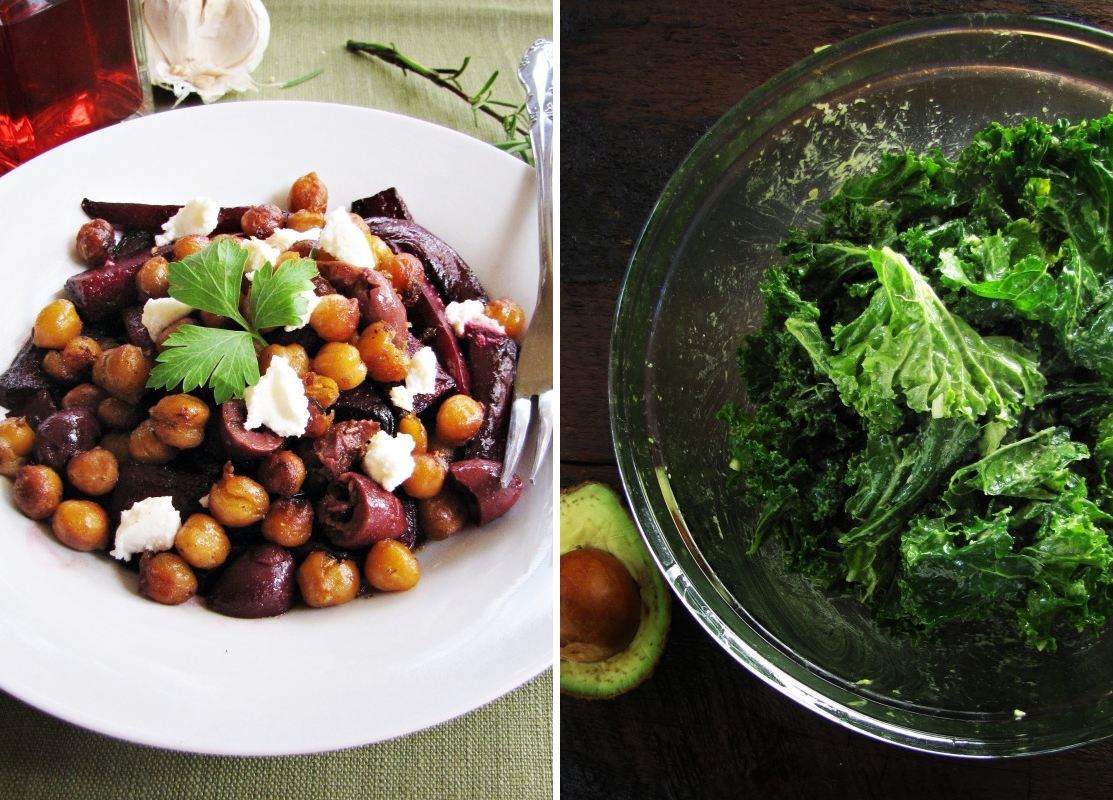 Winter Cleanse Menu 2013 – Week Two
Day Eight, Sunday:
Day Nine, Monday:
Day Ten, Tuesday:
Breakfast: Leftover Apple Quinoa Cake (from week one)
Snack: Small Latte
Lunch: Leftover Mushroom and Olive Veggie Burgers, Leftover Pomegranate, Pear, and Arugula Salad
Snack: 1 6-oz. Greek Yogurt
Day Eleven, Wednesday:
Snack: 2 Clementines
Lunch: Leftover White Bean, Kale, and Pesto Soup
Snack: Snack Bag – 1/4 c. Pecans, 1/4 c. Dried Fruit, 2 TBS Chocolate Chips
Day Twelve, Thursday:
Breakfast: Leftover Apple Quinoa Cake
Snack: Fruit Smoothie – 1 c. orange juice, 1 c. frozen mixed berries, 1 6-oz container greek yogurt, 1 TBS maple syrup
Lunch: Leftover Chickpea Dumplings in Tomato-Yogurt Sauce
Snack: 1 c. Roast Broccoli
Day Thirteen, Friday:
Breakfast: Raspberry-Maple Breakfast Quinoa

Snack: Small Latte
Lunch: Leftover Roast Beet and Spinach Salad with Goat Cheese, Pomegranate, and Eggs
Snack: Snack Bag – 1/4 c. Pecans, 1/4 c. Dried Fruit, 2 TBS Chocolate Chips
Day Fourteen, Saturday: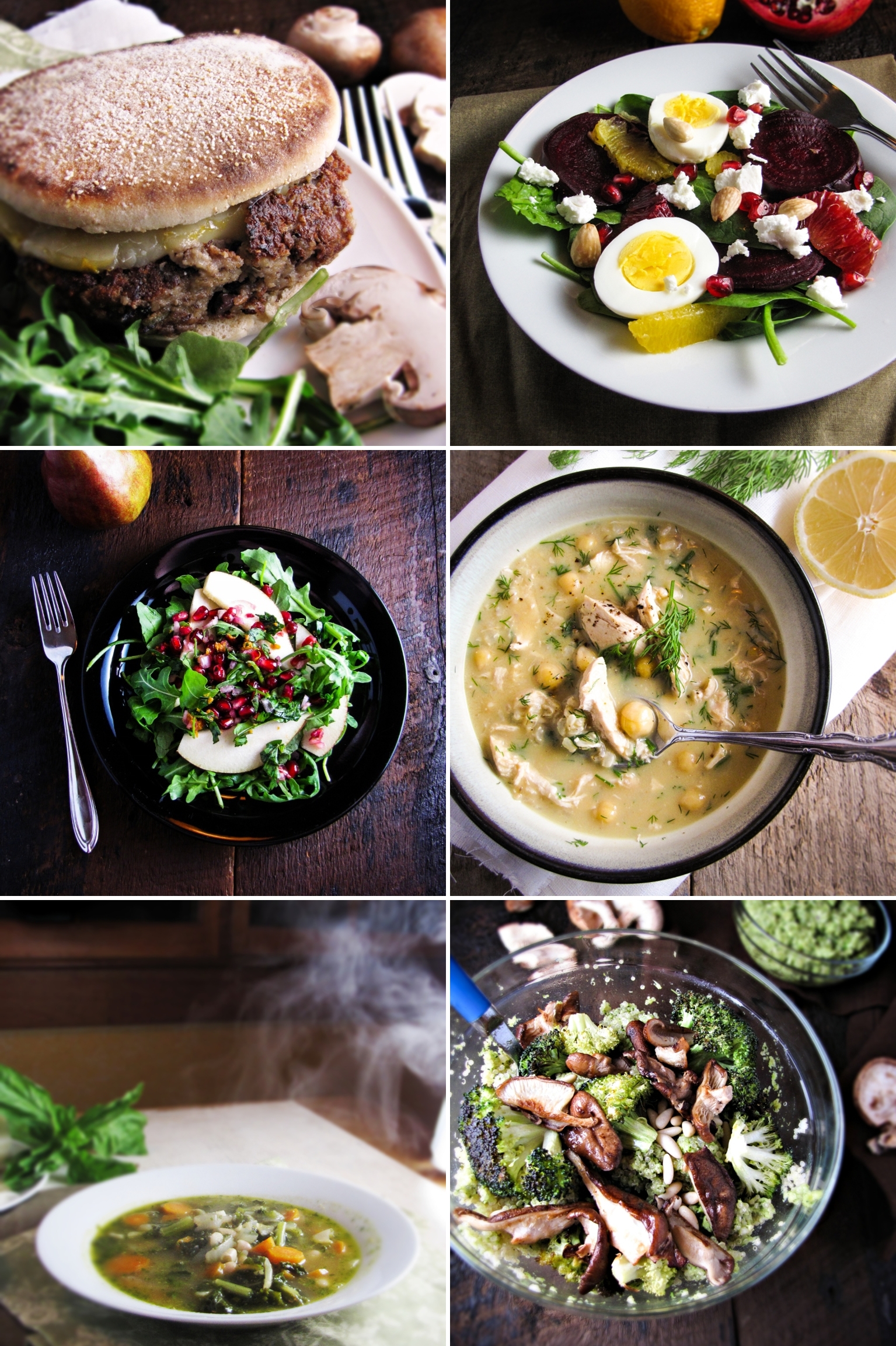 0