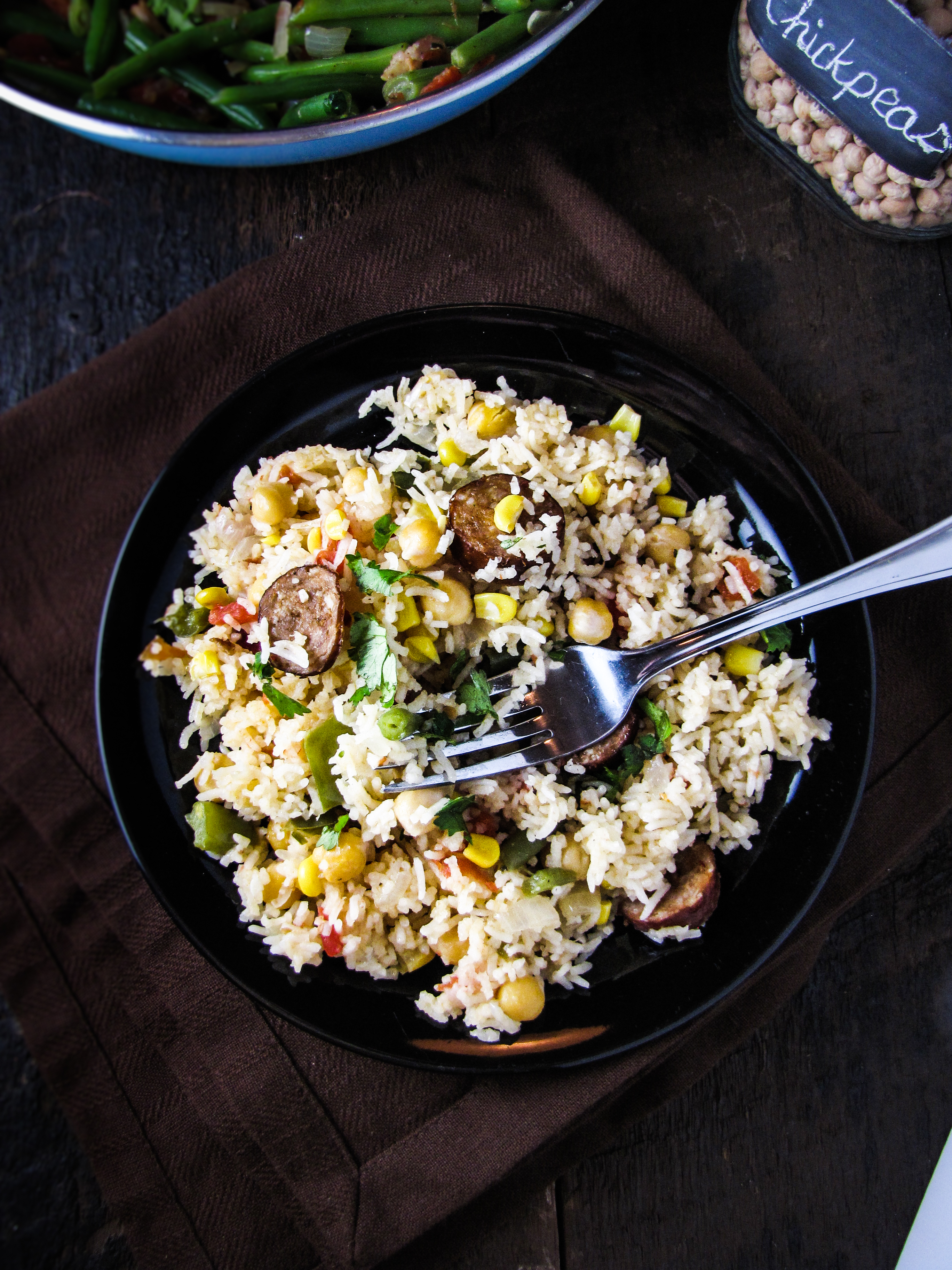 At 902 pages, I think that Gran Cocina Latina may be the only cookbook I own that can truly be referred to as a tome. It's massive, exhaustive, focused – and incredibly exciting.
I won't lie, I've been a little bit daunted by this cookbook. It sat on my bedside table for a few weeks, teasing me, during which time I opened it four or five times, flipped through it, drooled  a little bit, and then got nervous. I'll save it for when I have more time, I kept telling myself, for this is a cookbook that clearly needs time. When I received my copy of Home Made Winter, I spent a lovely sunny Saturday morning in bed with it, drinking coffee and taking notes. Three hours later, I felt like I really knew the cookbook – I had bookmarked all the recipes I wanted to make, read every word Yvette had written, and absorbed the style and message of the book. I was satisfied. This book would take 3 dedicated weeks, if not more, to feel the same way. But I don't want to scare you off! This book deserves the time. And besides, it's the kind of cookbook you'll have on your kitchen shelf for the next 20 years, so you don't have to rush things.
Maricel Presilla is not your average cookbook author – she's a scholar. And so, this book is not your average cookbook. It's not about pretty pictures and glossy pages – it's about learning. Learning how to cook truly authentic Latin American cuisine from the ground up. It's literally packed with information – from how to select and prepare quintessential Latin ingredients such as plantains, yuca, and passionfruit, to the difference between avocado varieties, to deconstructing the infamous mole type sauces in order to master the technique for making them. Beyond the kitchen, there are legends and histories of the various countries as Maricel takes you from country to country, from the past to now. As a testament to the thoroughness of the education that this book will give you: the first 200 pages of the book barely make it through the flavor-building essential sauces and condiments that authentic cooking requires; every recipe is given a thorough head note, is broken down into manageable steps, and is clearly written; when an ingredient may be unfamiliar or a technique difficult to explain, simple black and white sketches serve to illustrate the process. Clearly, this book has been a long time in the making, and it shows.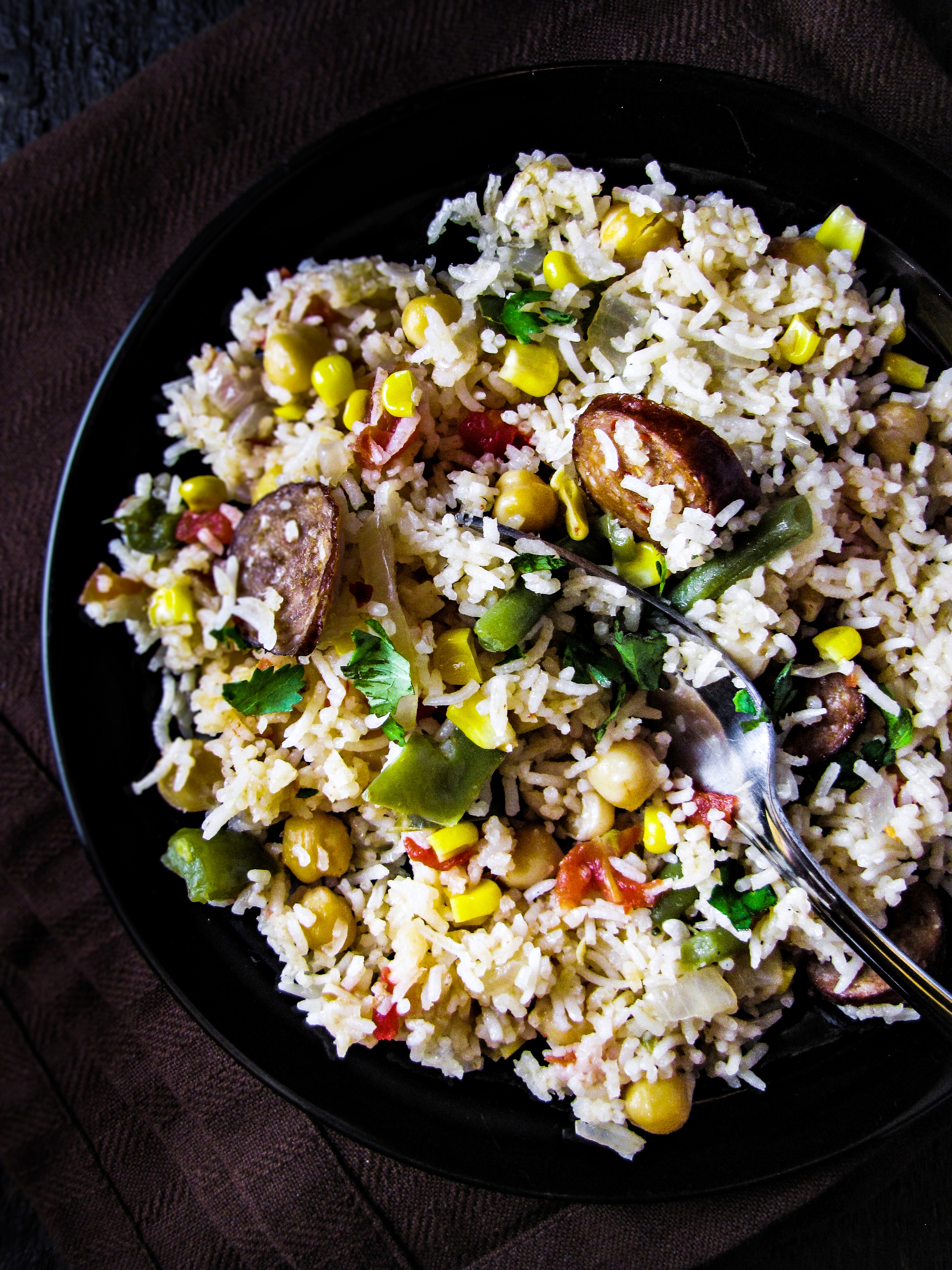 The recipes themselves run the gamut, from the simplest of the simple, such as Simple Boiled Quinoa, to well-known classics, like Tres Leches Cake, to exotic and enticing recipes that would be a reach in difficulty for even a seasoned home cook, like Quinoa and Broccoli Rabe-Stuffed Calamari with Panca Pepper and Pisco Sauce. You'll find almost every country and island on the continent well represented – Peruvian Purple Corn Punch, Brazilian Feijoada, Argentinian Beef Empanadas, Ecuadorian Shrimp Cebiche with Peanuts, even Puerto Rican Salt Cod Fritters. You could easily cook your way up and down the continent several times over, and probably find several new favorite meals along the way.
To get over my intimidation of this book, I opened it to the middle, read through 20 pages of recipes, and started cooking the recipe that inspired me the most. (Please note, this is extremely unorthodox for me. I like list-making and being methodical. Don't expect such brash behavior from me in the future.) The recipe? Rice with Corn, Chickpeas, Green Beans, and Chorizo. Yes, I kind of just picked a recipe with five ingredients that I love in the name. This recipe also happened to be a two-fer, since you had to prepare the Green Beans with Bacon recipe separately to be included in the rice dish. Two done, 998 to go. (I made that up, but I wouldn't be surprised…). Both recipes were solid – well-balanced flavors (and nutritional profiles), simple techniques, easy to execute quickly and well. The kind of things I'd make on a weeknight when I wanted something warm and filling and delicious but without any fuss. And these two are just a start… I can't wait to cook my way through the rest of this book.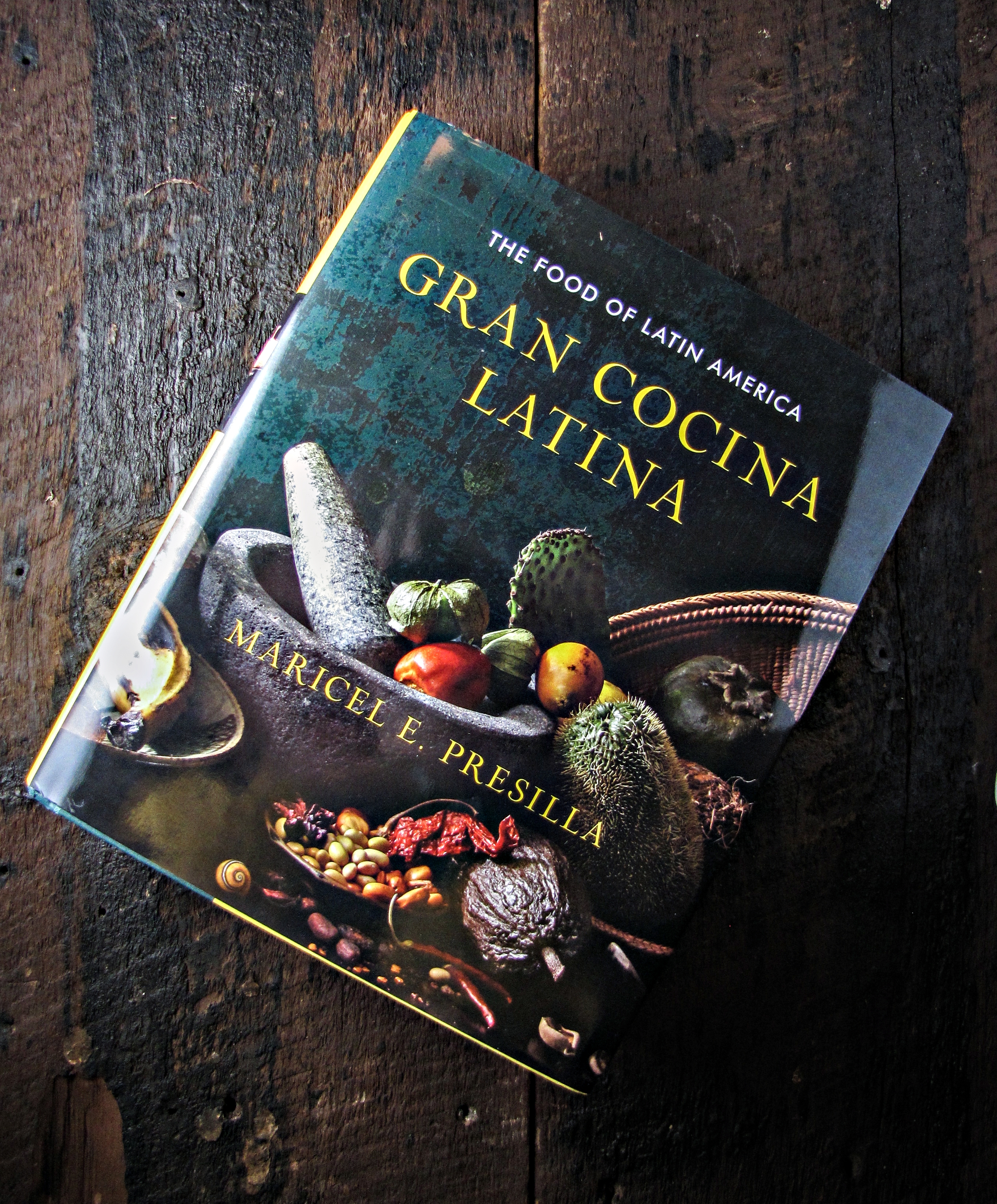 The bottom line: Gran Cocina Latina is an authoritative, exhaustive, and incredibly educational cookbook – think of it as The Joy of Cooking for Latin America. If you enjoy cooking or eating Latin food, this is a book that will likely be close at hand in your kitchen for the next 20 years. Typically I recommend cookbooks I like to a particular audience I think will enjoy them. This book is an exception – if you cook at all, do yourself a favor and buy this book. It's a great resource for any level of cook and the information and recipes you'll find within are more than worth the $25 you'll pay on Amazon.
Disclaimer: W.W. Norton provided me with a review copy of this book free of charge, but as usual, all opinions are my own!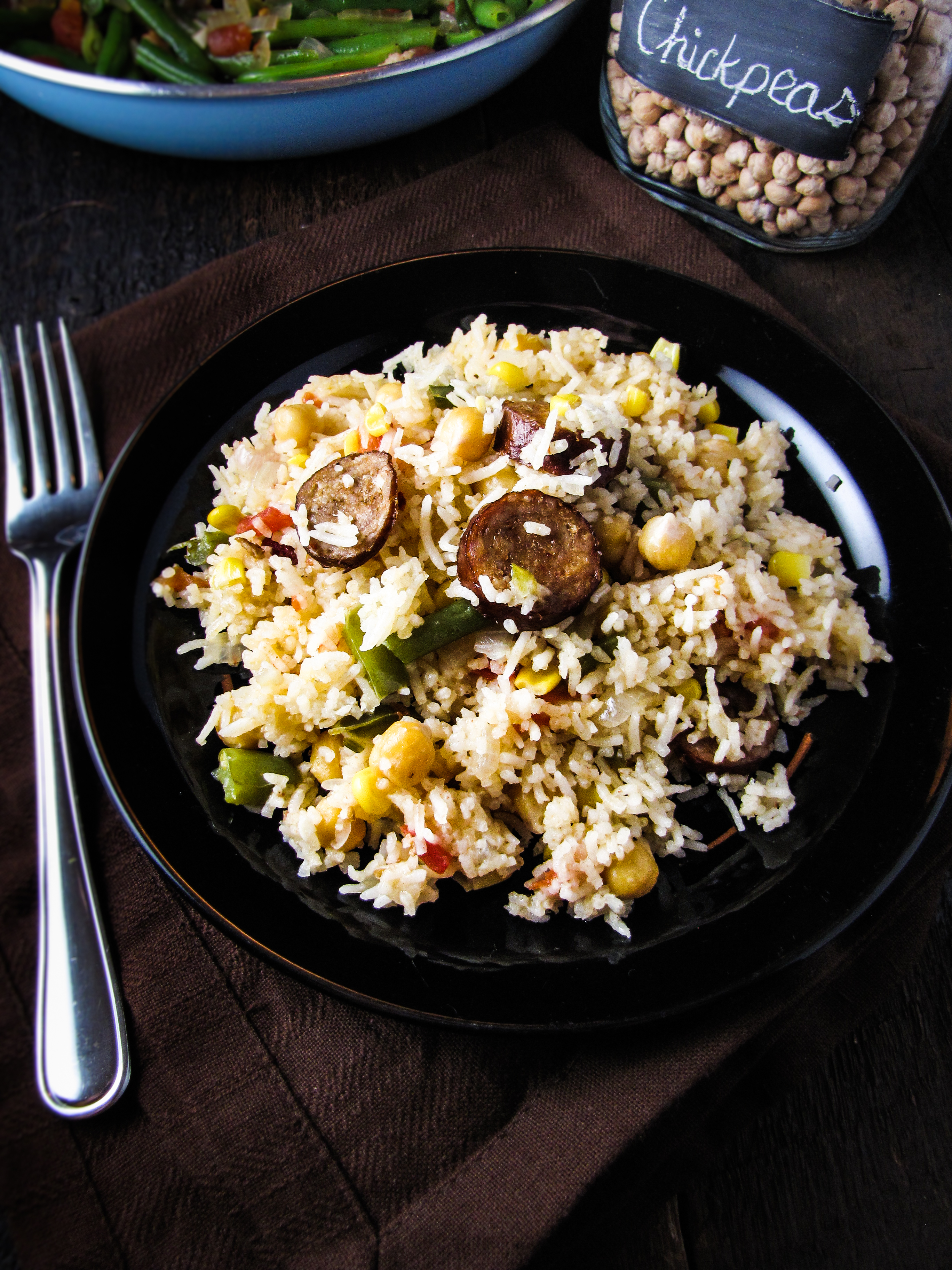 Rice with Corn, Chickpeas, Green Beans, and Chorizo
Recipe from Gran Cocina Latina. Serves 6-8 as a side.
2 c. long grain rice
3 TBS achiote-infused olive oil [I subbed regular olive oil this time around]
6 oz. Spanish chorizo, sliced into 1/4 inch rounds
3 garlic cloves, peeled and finely chopped
1 medium onion, peeled and finely chopped
1 green bell pepper, cored, seeded, deveined, and finely chopped
4 medium plum tomatoes, fresh or canned, peeled if fresh, drained if canned, and finely chopped either way
1 c. fresh or frozen corn kernels
1 15 oz. can of chickpeas, drained and rinsed, or 2 c. plain cooked chickpeas
4 oz. Green Beans with Bacon [see below]
3 1/2 c. chicken broth
Rinse the rice in cold water, swirl with your hand, then drain in a sieve. Repeat several times, until water runs clear. Set rice aside.
Heat the oil in a saucepan over medium heat. Add the chorizo and saute until golden brown, about  5 minutes. Then add the onion, green peppers, and garlic, and saute until the onion is translucent, another 5 minutes. Add the diced tomatoes, corn, chickpeas, green beans, rice, and broth and bring to a boil over high heat. Once the mixture is boiling, reduce the heat to medium and simmer, uncovered, until the liquid is mostly absorbed. At this point, fluff the rice gently, cover, lower the heat, and cook on the lowest possible setting for an additional 15-20 minutes. Remove from heat and let sit, still covered, for 10 minutes. Remove the lid and fluff the rice again before serving.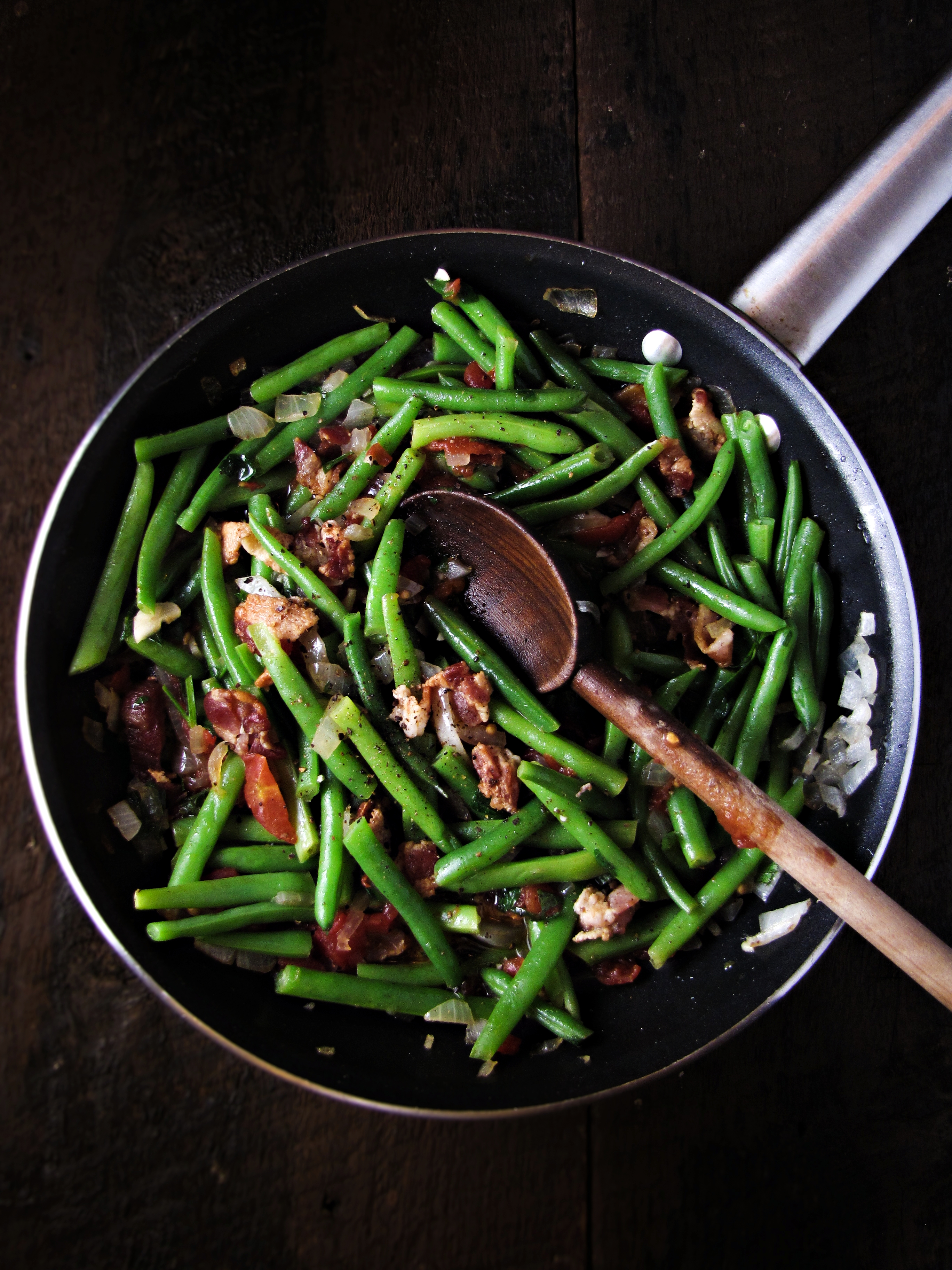 Green Beans with Bacon
Recipe from Gran Cocina Latina. Serves 4 as a side.
3 tsp salt
1 lb green beans, trimmed and sliced on a bias into 1 inch lengths
1 TBS olive oil
8 oz. bacon, cut into 1/4 inch dice
3 cloves garlic, peeled and minced
1 small yellow onion, peeled and finely chopped
3 medium plum tomatoes, peeled, seeded, and coarsely chopped [I used drained canned whole San Marzano tomatoes with good results]
1 TBS minced fresh flat-leaf parsley
1/4 tsp ground black pepper
1/8 tsp ground nutmeg
Add 2 tsp of the salt to a large pot of water and bring to a boil over high heat. Add the green beans and blanch for 2-3 minutes, until bright green. Drain, and immediately place the green beans in ice water to stop the cooking process.
Heat the oil in a large frying pan. Add the bacon and cook until golden brown and crispy. Add the onion and saute until soft, about 5 minutes. Add the garlic and cook an additional 1 minute. Add the tomatoes, parsley, pepper, and nutmeg, and cook for a few minutes just to meld the flavors. Stir in the green beans, then season with remaining tsp of salt. Serve immediately, or use in other recipes as required.
2