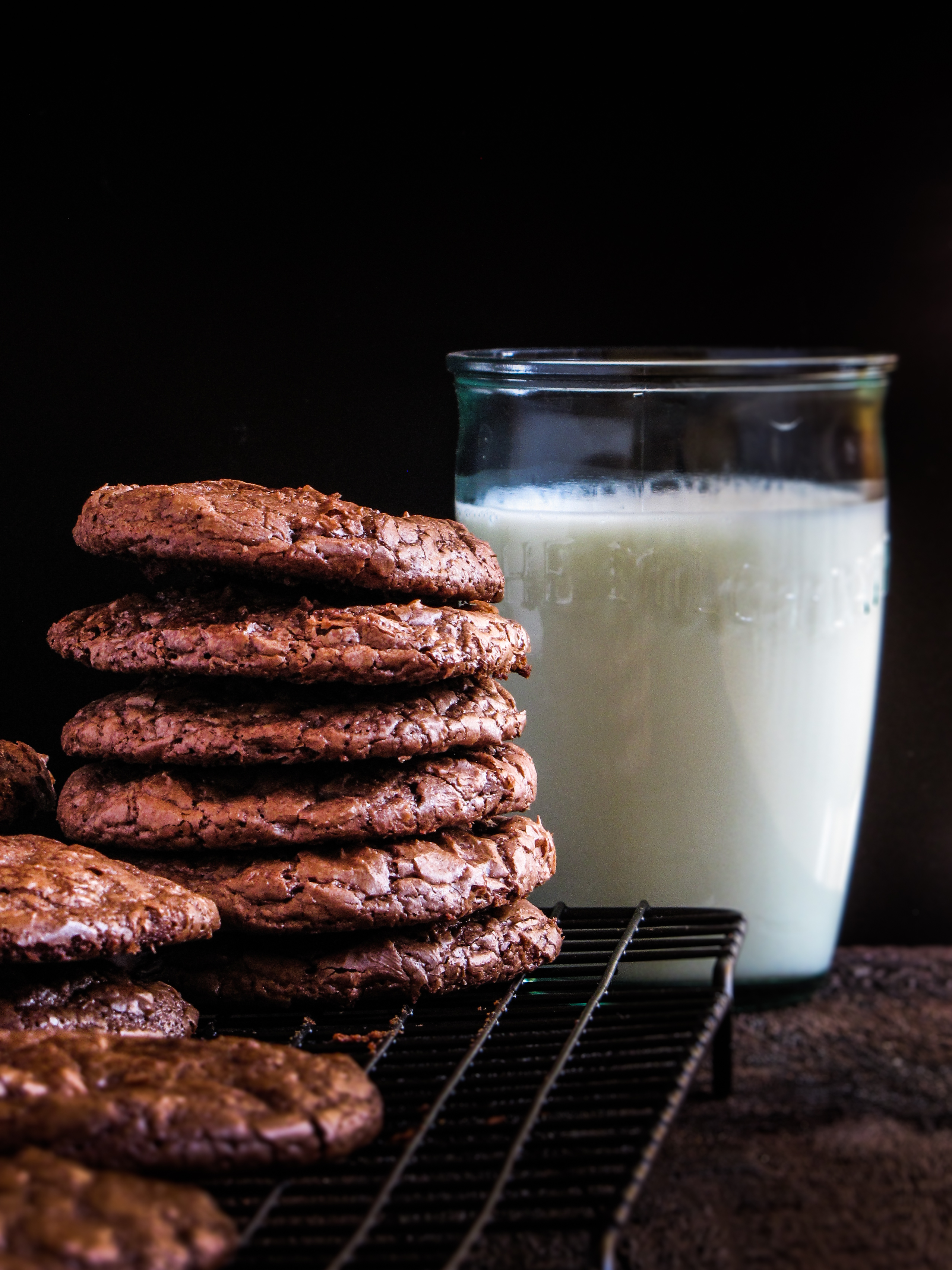 I was going to write about Thanksgiving today. Probably make some delicious stuffing or tricked out pie or some other Thanksgiving-y recipe. But then, as I browsed through the hundredth roundup of Thanksgiving recipes, I just got overwhelmed. I mean, I know Thanksgiving is the biggest American food holiday of the year, but there's a lot of information circulating about it out there. Dozens of magazines dedicated to it, thousands of blog posts about it, whole books and TV shows trying to break it down into little tiny pieces. And it's just one day! I mean, it's a great day, but still, it's only one day. Then I realized that there are probably a lot of people out there like me – people who love Thanksgiving just as much as the next girl, but who just aren't cooking it. Because their mom, or grandmother, or father-in-law, or best friend's boyfriend is taking care of that, and at most they're bringing a pie, and their relatives and friends are kind of picky traditionalists who will complain if it's not the pumpkin pie recipe from the back of the can. Or maybe there are people out there who are hosting Thanksgiving, but they've had their menu planned for weeks, if not months, and, given all the choices out there, they probably had a hard enough time deciding what to make in the first place.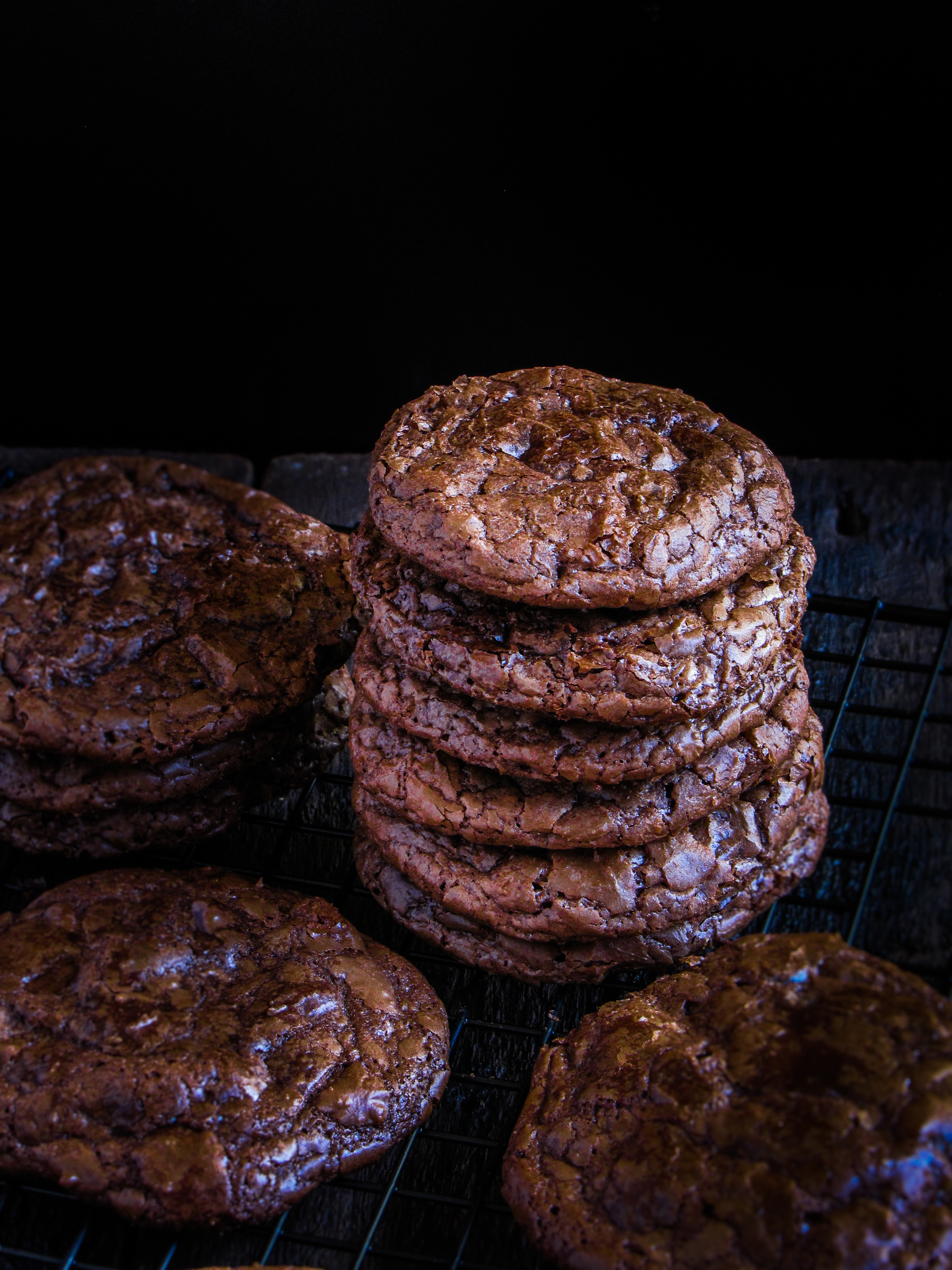 So for those of you who need a break from the Thanksgiving madness, I have a recipe that's good in any season, at any time of day – double chocolate cookies. And not just any chocolate cookies – these are based on a recipe from
Finale
, which is one of my favorite Boston lunch spots. There's one close to my office, and I'm a frequent customer, partly for the great baked goods but also for the amazing turkey-avocado-bacon-chipotle mayo sandwich that I wish was healthy enough to eat every day. Plus, I'm a sucker for any place that includes a free brownie bite with your meal – lunch should always end with just a little bit of chocolate.
These cookies, like all Finale's desserts, are great. They have a crinkly brownie-like crust and a gooey-fudgy middle, plus they're super chocolaty, and easily cure even the worst chocolate cravings. With or without chocolate chips, they're seriously yummy. Just be careful not to over-bake them, and be sure to plan ahead – the batter needs to rest for a few hours before baking.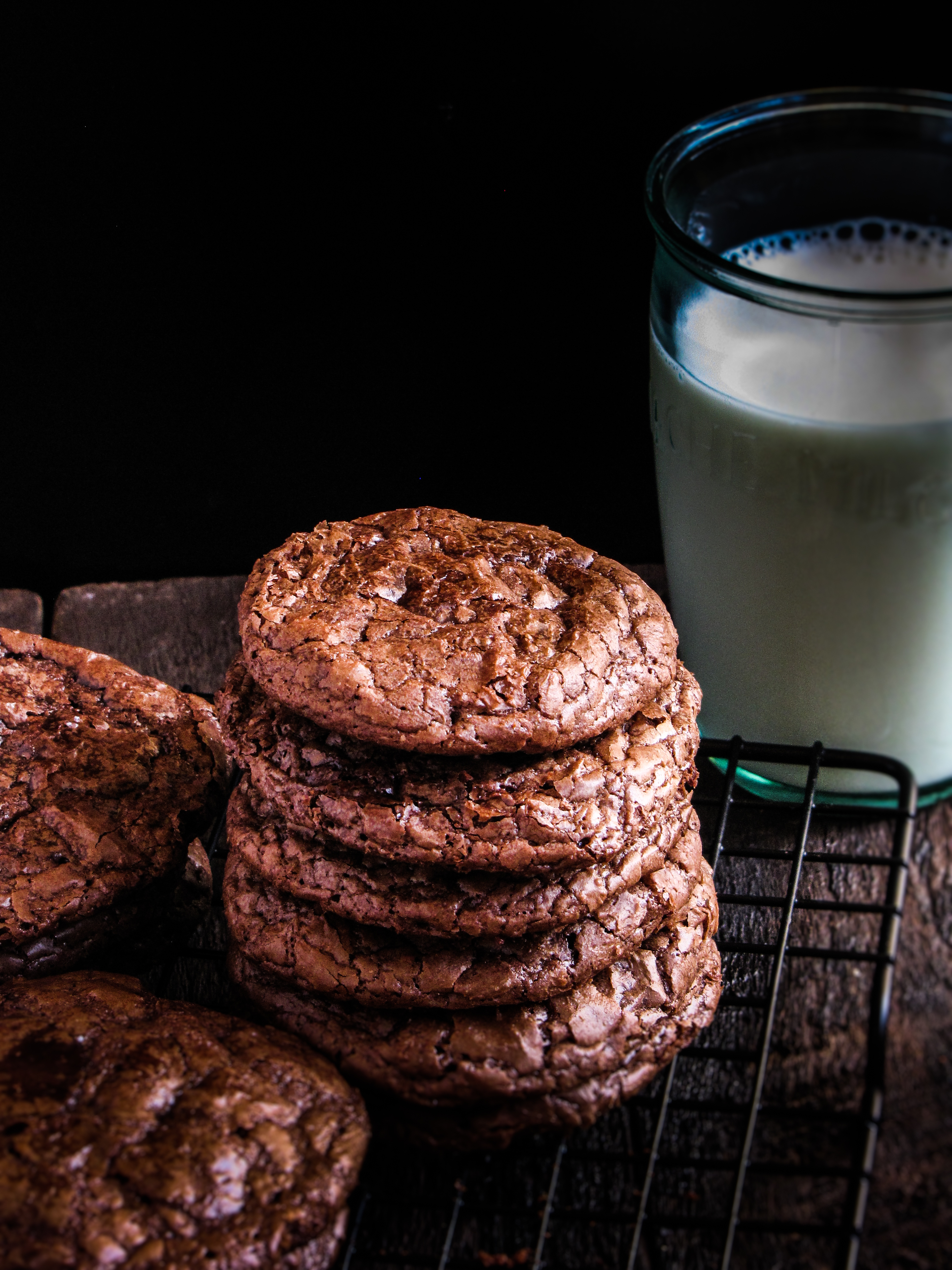 Double Chocolate Cookies
2 eggs
2/3 c. + 2 TBS sugar
1 tsp vanilla
1/3 c. salted butter
2 oz. bittersweet chocolate, chopped into small pieces
6 oz. semisweet chocolate, chopped into small pieces
1/3 c. flour
1/4 tsp baking powder
1 c. bittersweet chocolate chips, optional
Whisk together eggs, sugar, and vanilla until light and frothy.
In a double boiler, melt together butter and the bittersweet and semisweet chocolate pieces, stirring. Once melted, remove from heat and pour into egg mixture, whisking to combine.
In a small bowl, whisk together the flour and baking powder, and gently fold into the chocolate-egg mixture. If using, mix in the chocolate chips at this stage as well. Batter will be fairly liquidly.
Cover bowl and let sit at room temperature for 3 hours, at which point batter should have firmed up, then preheat oven to 350°F. Line a baking sheet with parchment paper, then place rounded spoonfuls of batter into pan, about 3 inches apart. Bake for 10-15 minutes, until top is cracked and center springs back lightly at the touch. Remove to a cooling rack and let cool slightly. Best served warm, within a day or two.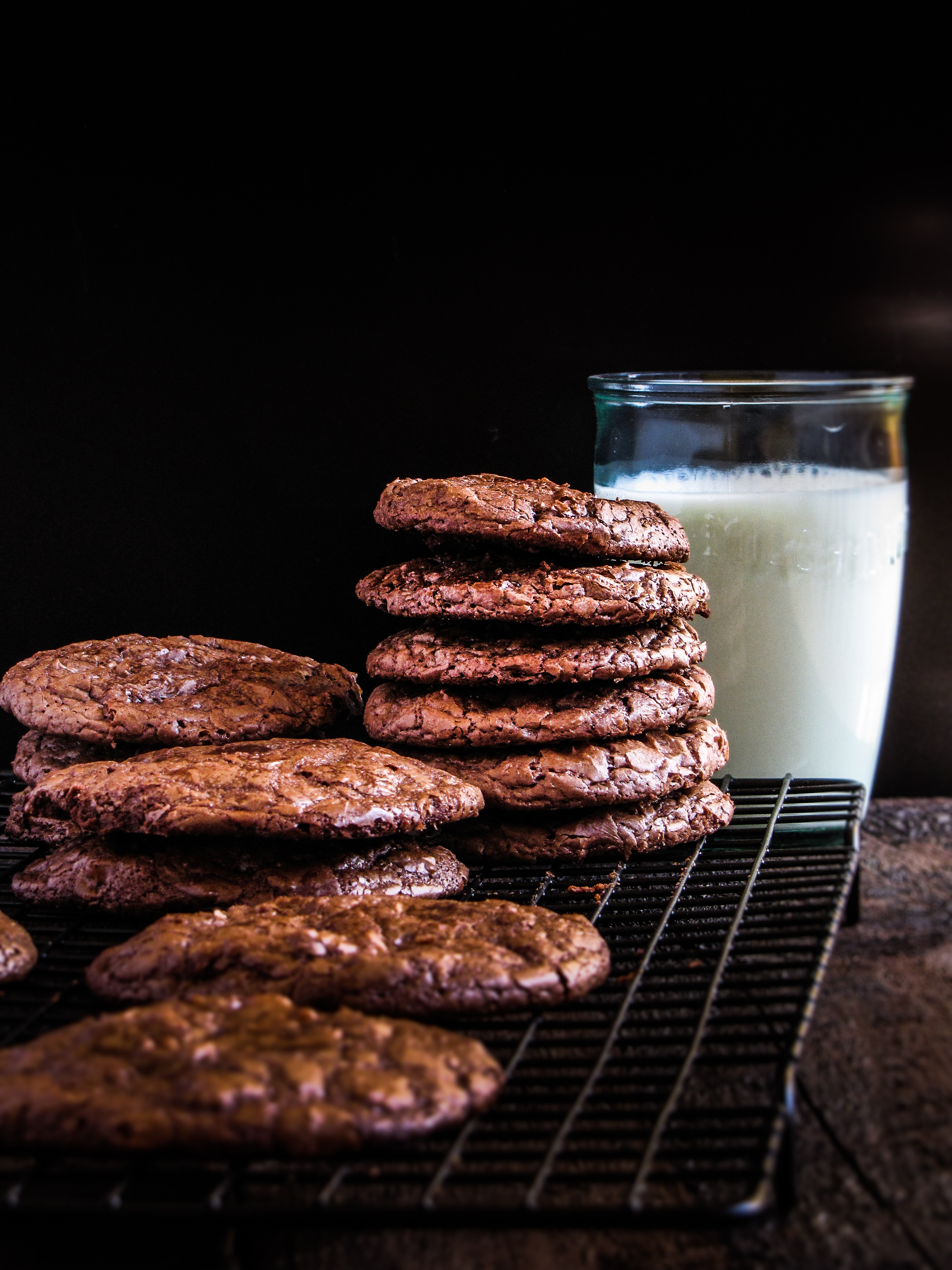 0