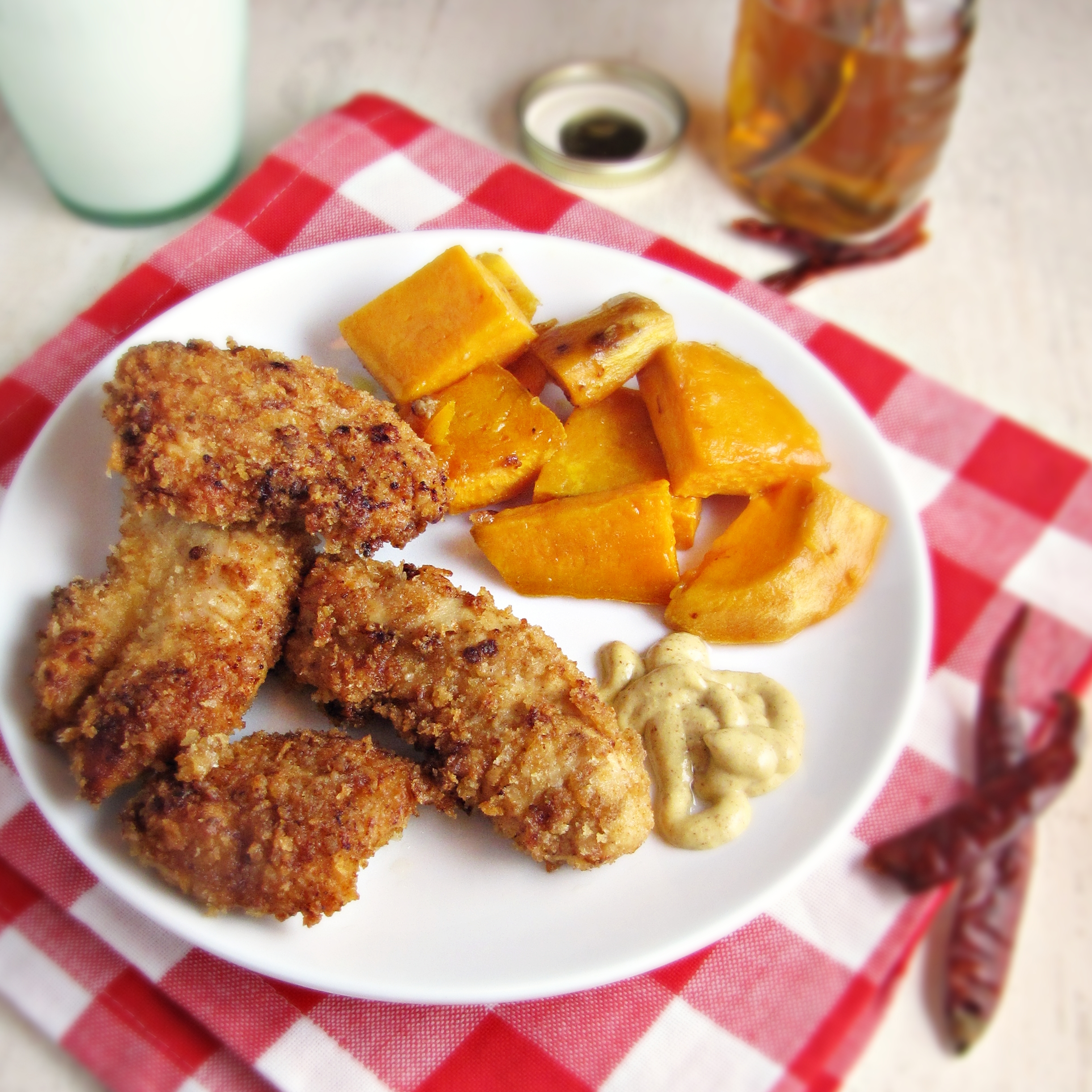 Even though my roommates make some variation of roast chicken breasts probably 80% of the nights that they cook, I almost never think to do the same.  I'm more of the one-pot-soup or pretend-healthy-pasta type.  However, after seeing this recipe in Melissa Clark's In The Kitchen With A Good Appetite and realizing that it was perfect for Greatist (easy, quick, and healthy), I decided to join my roommates in their nightly chicken-baking routine.
Only partly through, I got distracted.  See, the reason I don't usually make roast chicken is that, well, I don't really like it.  To be 100% honest, chicken freaks me out a little bit, even though I think it tastes good.  But something I do like is fried chicken, especially when it's in the form of super kid-friendly chicken fingers, which my 13 year old brother basically subsists on.  Whenever he makes them, all of my other family members, including me, sneak them from the baking tray when he isn't looking, which causes him much angsty 13-year-old wrath. So as I was laying the lovely chipotle and honey marinated chicken strips in the roasting pan, I couldn't get the image of hot, crispy, crunchy fried chicken tenders out of my mind, even though fried chicken is a decidedly un-Greatist-friendly recipe.  So I compromised, and made both – the first half of the chicken got baked with the sweet potatoes, the second half of the tenders got dipped in flour mixed with panko, then shallow-fried in canola oil, because I  believe in satisfying cravings.
I had some of both versions – baked and fried – for dinner that night.  And I can say with honesty that both were very, very good – the spicy-sweetness of the marinade gave the chicken a surprising and interesting flavor.  So I feel comfortable recommending the healthy baked version, for which you can find the full recipe over at Greatist.  However, if you've got 'dem fried chicken cravings, go ahead and indulge.  You won't regret it.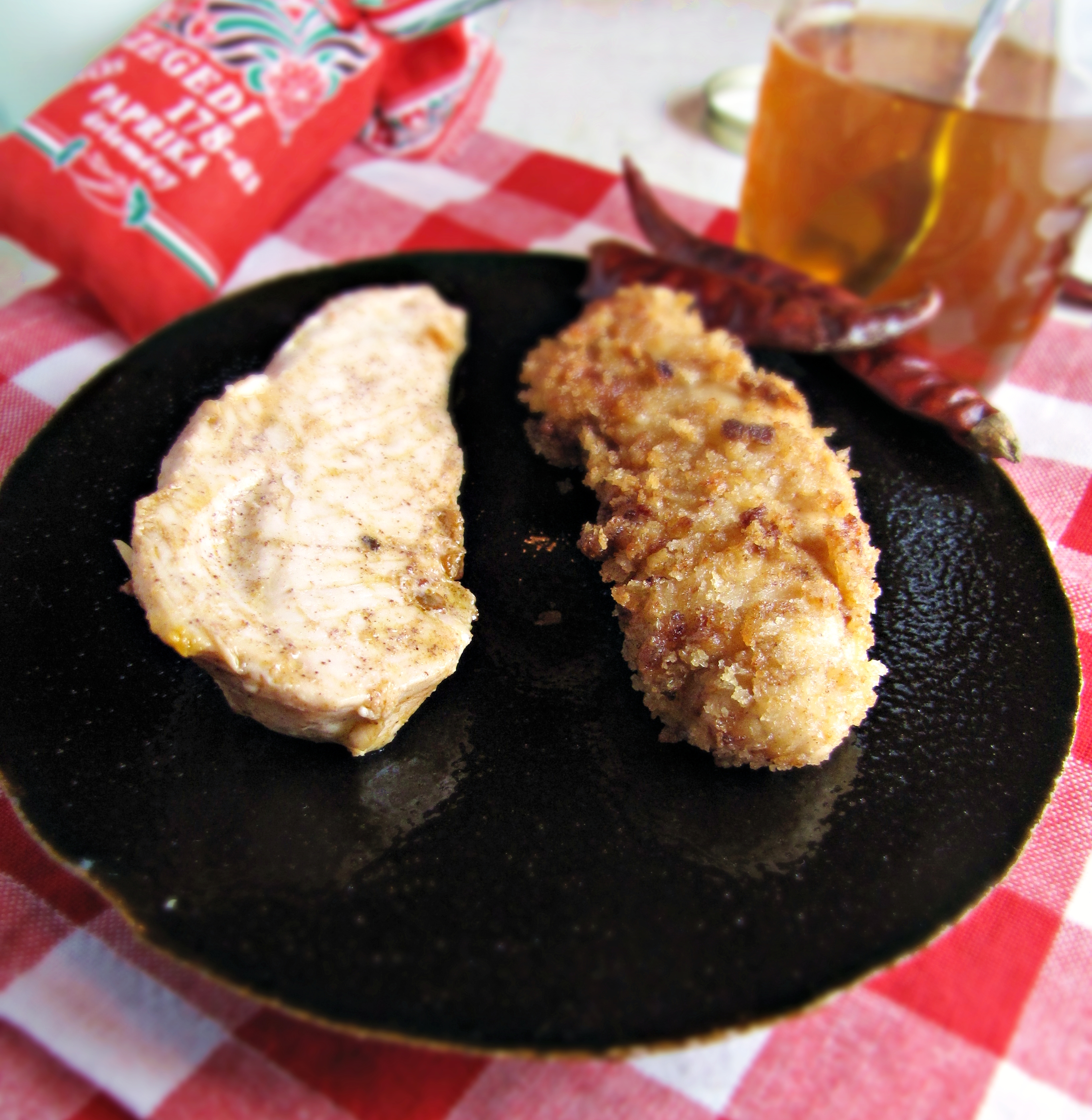 0