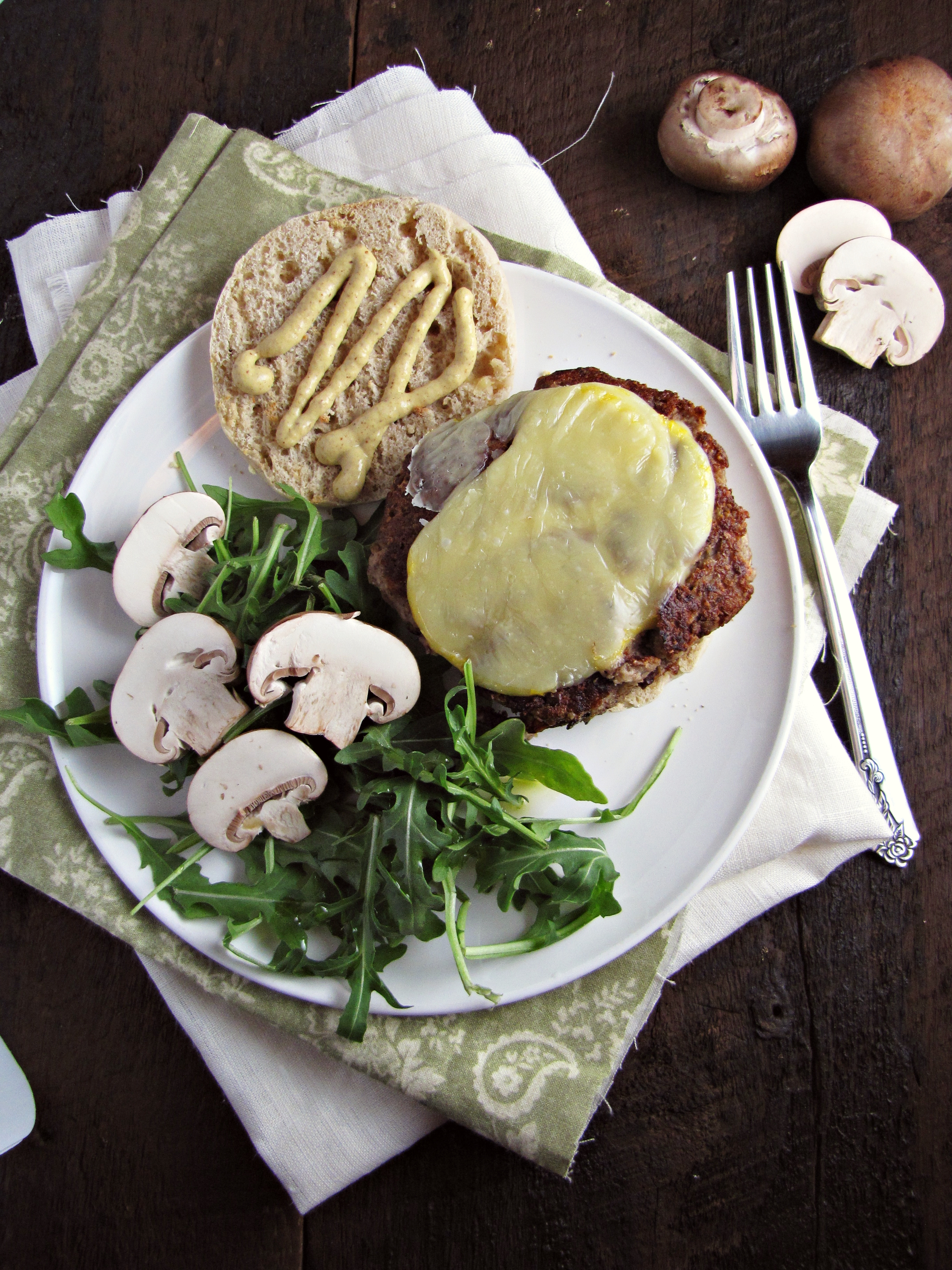 For my second Greatist post, I bring  you veggie burgers.  Don't groan.  Veggie burgers have a reputation for being dry, flavorless, and generally awful, but homemade veggie burgers can be really delicious, and quite easy to boot.  These patties are very moist and very tasty, with kalamata olives (salty), sauteed mushrooms (earthy), lentils (meaty), and ricotta cheese (sweet) all adding their unique flavor to the mix.
If you missed my first post for Greatist, click on over here to check out what we're doing.  The gist of it is this – every other Friday I'll post a fast (3o minutes or less of active time), simple (8 or fewer ingredients), and healthy (they are a health and fitness site after all!) recipe over there, and write about it here.  I'm totally into this collaboration, in part because it challenges me to come up with easy, accessible recipes – something that I know a lot of people out there are looking for.  Since I'll be continuing this collaboration for a while, definitely let me know of any suggestions or requests on recipes to remake as quick and healthy, and I'll do my best to fit them into the parameters!  In the meantime, click here for the recipe.  And sorry for the short post today!  I'll be back with more soon, and I just purchased a waffle iron this week so …. waffles.  Just saying.
P.s. See that oozy melted cheese on top?  That's our edam.  We made it.  And it melts like real cheese.  We also made the feta (it was as mild and creamy as ricotta) that I used in the burger itself.  NBD.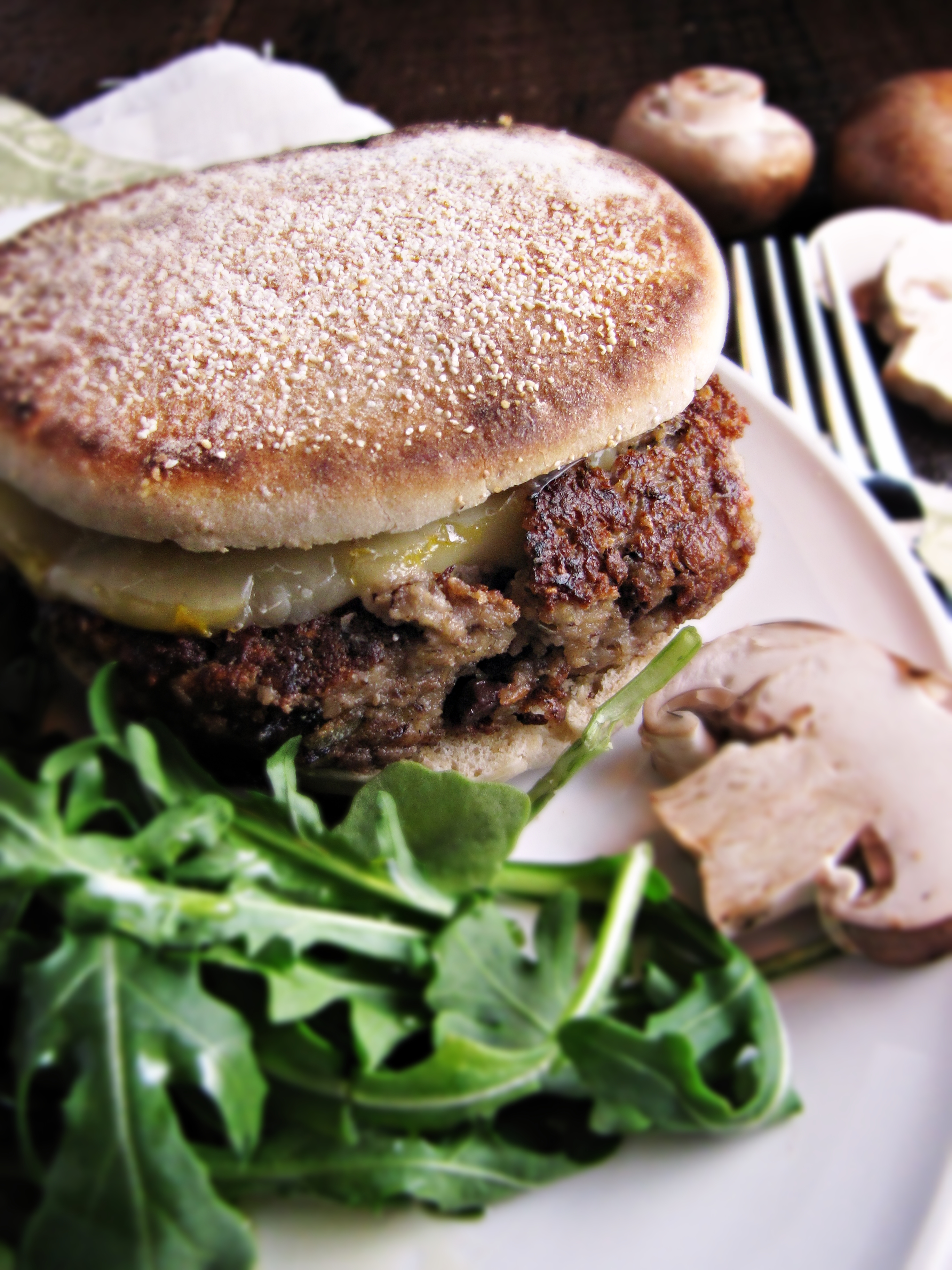 0