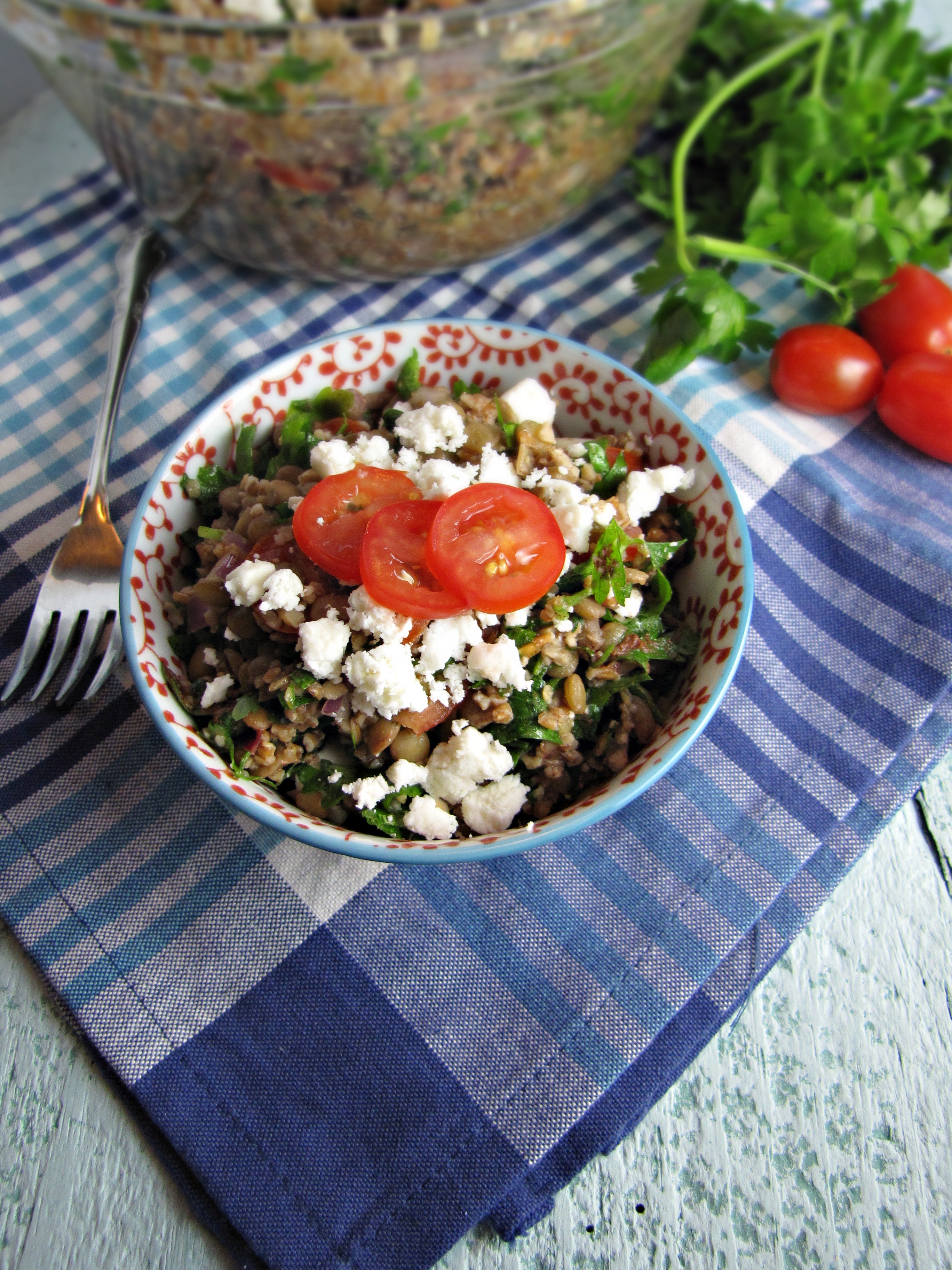 Today marks the first week of my new collaboration with Greatist, a fun, relatively new to the scene website focusing on all things health and fitness.  A few weeks ago a classmate of mine from  Andover (who is now the health editor at Greatist) contacted me with the idea of doing a regular guest feature over there – obviously, I was more than willing to sign on!  Every other week I'll be posting a healthy, easy, and simple recipe over there, and sharing photos and stories with you here, so I hope you'll continue to come by and check out what we're doing/cooking/eating!
Since Greatist is geared towards health-focused, active, and busy people, not just food-lovers (i.e., not necessarily the kind of people who might dedicate an entire weekend to making cheese or keep a fully stocked cabinet of Indian spices), all of the recipes I post for them will take less than 30 minutes of active cooking time and have fewer than 8 ingredients (olive oil, salt, and pepper don't count!).  This actually lines up really well with one of the areas I want my blog to focus on more – accessible cooking.  A few weeks back, some girlfriends of mine requested that I put together a section on this blog for recipes that they might  actually cook – recipes that took a reasonable amount of time, used simple techniques, and involved ingredients that they might already have lying around.  Personally, I find cooking and baking to be therapeutic, and I'm more than happy to spend a few hours a day mincing and stirring and whipping, but I know that a lot of people, especially in my generation, think of cooking solely as a process to get to the end result – nourishment.  And although I will always enjoy the process of cooking, the idea of fast and healthy cooking resonates with me more and more as my work schedule ramps up.  In light of that, keep your eye out for a new "fast and healthy" section on here soon.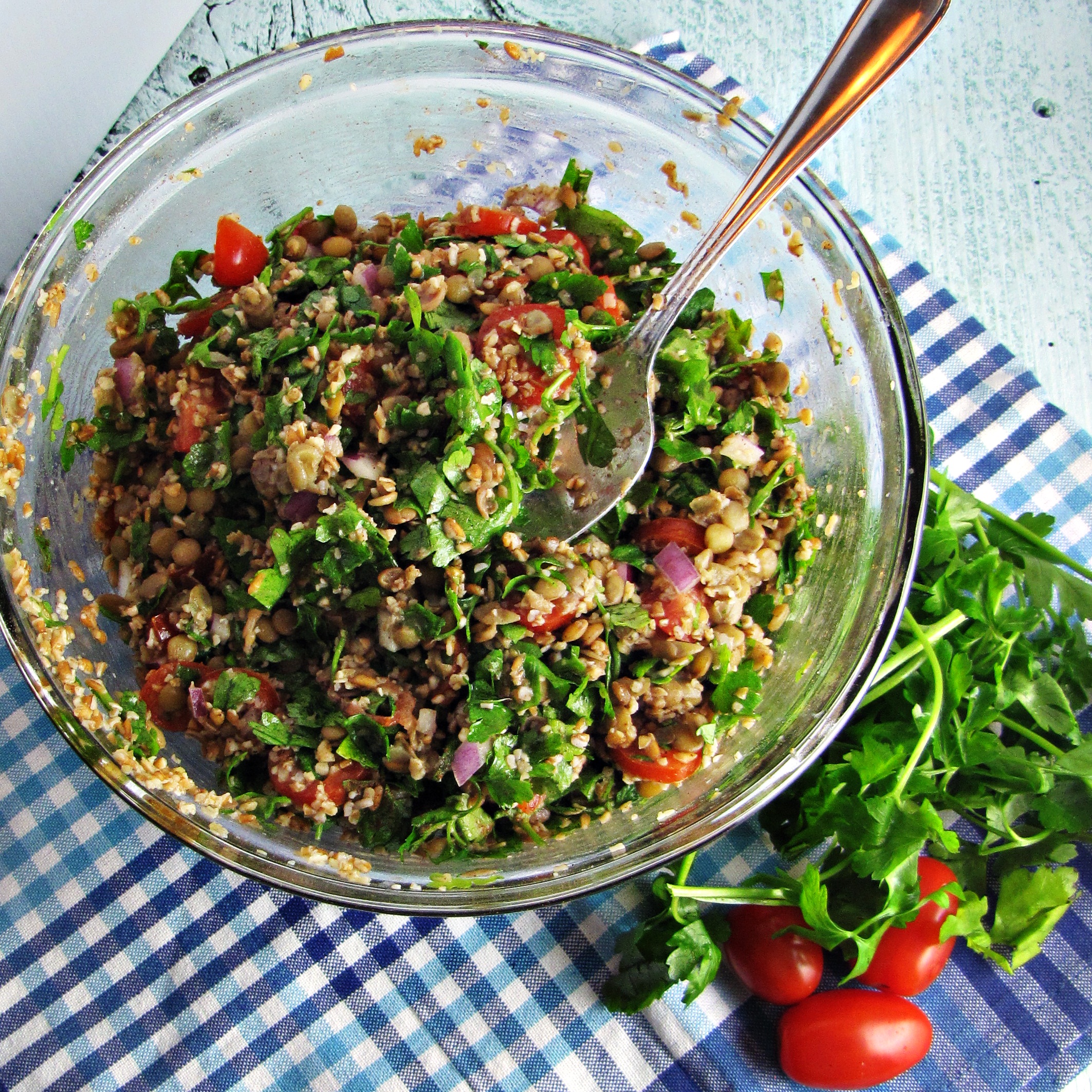 The 8 ingredient cap for this recipe did prove to be a bit of a challenge for me.  Given that I have a very well stocked (sometimes I think it might be overstocked) kitchen, I had to totally switch mindsets to think about using a few simple, readily accessible ingredients to provide maximum flavor and nutritional value.  In the end, I went with what I knew – pulse-heavy vegetarian cooking, with a flavorful twist.  I'm very pleased with the recipe I ended up choosing – the feta and lentil tabbouleh pictured here.  In terms of health benefits, it packs a serious punch.  The combination of the lentils and bulghur provides a complete source of protein and a ton of fiber.  The parsley and tomatoes contribute many vitamins and minerals (mainly Vitamin K, Vitamin C, and Vitamin A, as well as lycopene), while the cinnamon, lemon juice, and feta, provide a big dose of warm, Middle-Eastern flavor.  Want the numbers?  One serving of this tabbouleh provides around 350 calories, is filling enough to be a full meal, and provides around 11g of protein (20% of your daily need for a 150 pound person) and 7g of fiber (25% of the daily need of a 20 year-old woman).  Need even more convincing to try this?  The only dishes you'll dirty are one pot and your cutting board, and it will be ready to eat 45 minutes after you put the water on to boil.
Head on over to Greatist for the full recipe!  And thanks to everyone arriving from Greatist for coming by to check out this space – come back soon!
Note:  All caloric and nutritional data is from Spark People and The World's Healthiest Foods.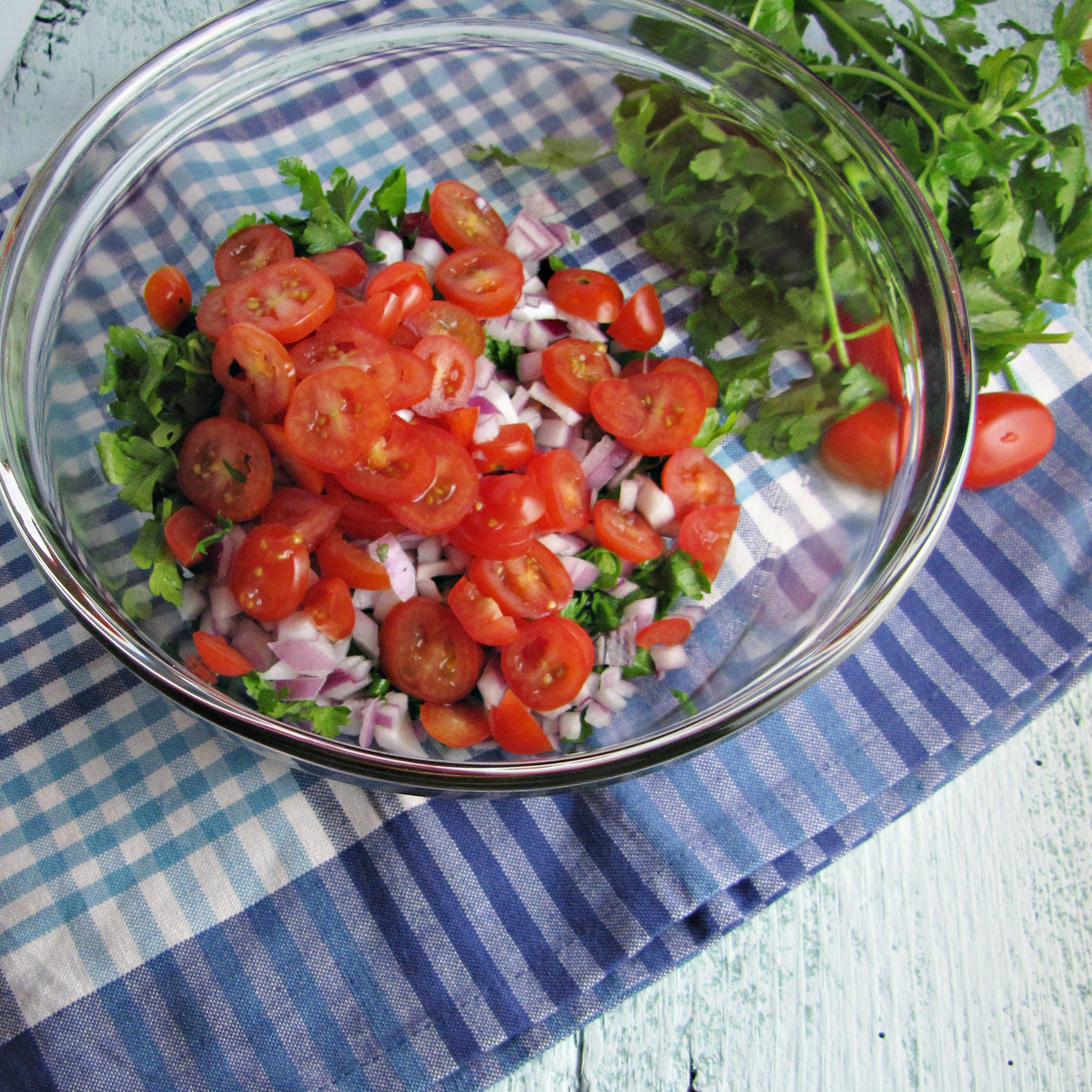 0