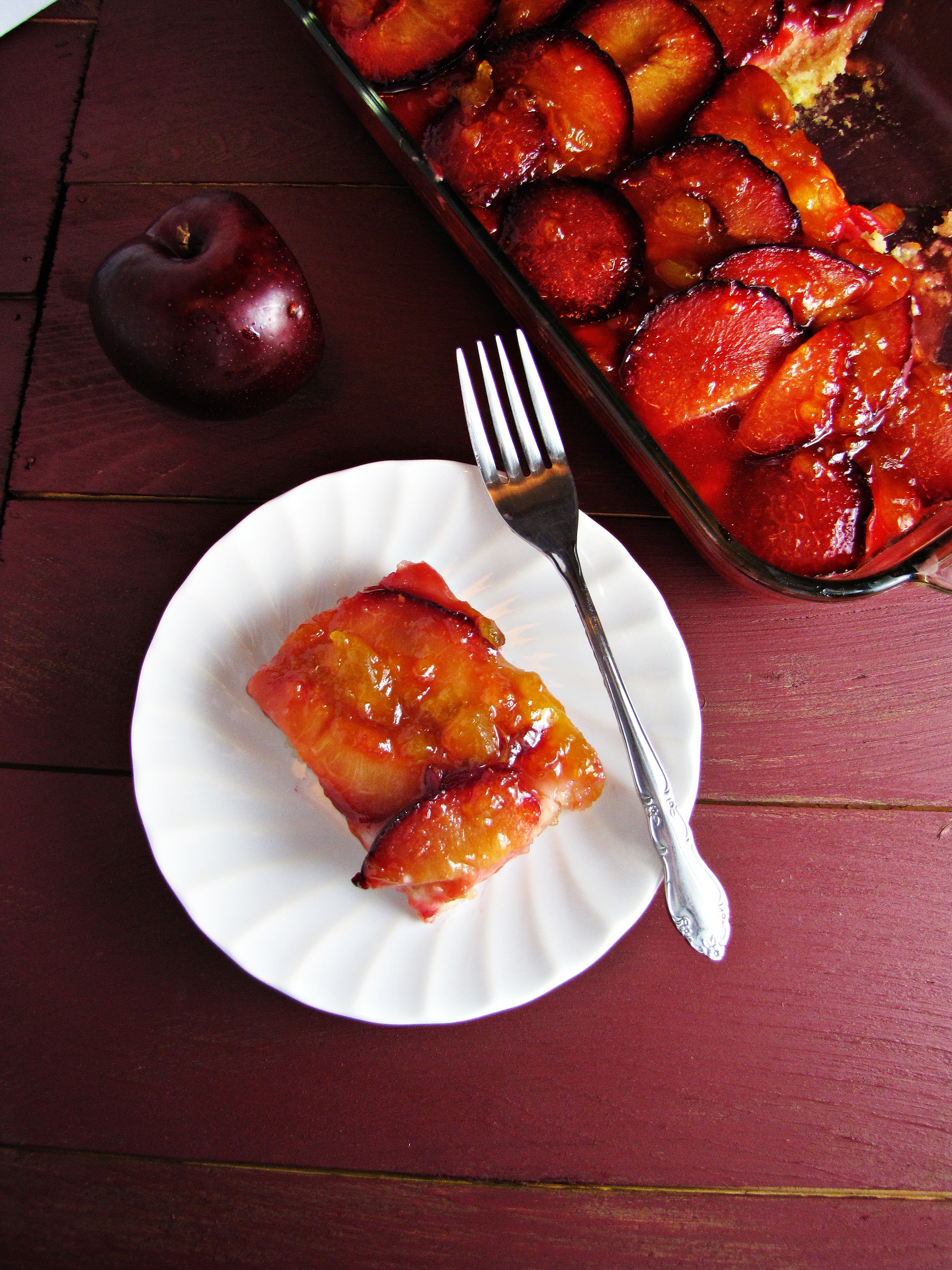 I know.  It's 100% not plum season.  At least, not in Boston or anywhere else north of the equator.  But in flipping through Roast Figs Sugar Snow (isn't that just the best cookbook name?) I kept seeing all these tantalizing plum recipes.  Like roast plums and figs in vodka with cardamom cream.  And Russian cheese pancakes with plum compote.  And plum squares.  So the other day when I walked into Wholefoods and found it to be a veritable dream of produce, I couldn't resist.  I mean, not only did they have beautiful stacks of winter citrus and root vegetables, they also had plums and gorgeous blackberries and mangoes and apricots.  Apricots.  And in a kind of dreary month like February, the temptation of all that succulent, summery, sweet fruit was too much for me – I caved.  Hey, it's plum season in Chile.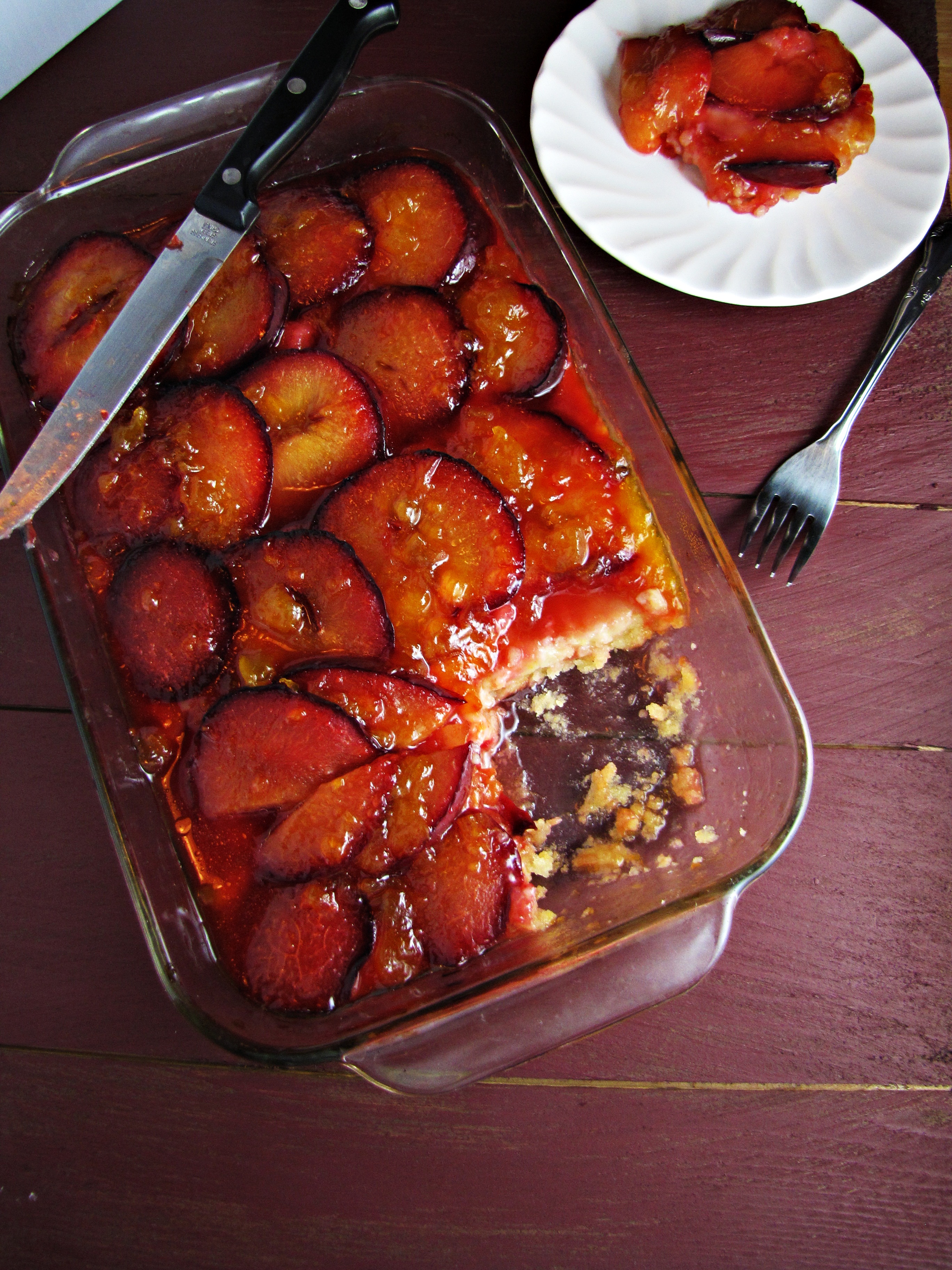 And even though local plums are months and months away, I am getting excited for spring.  Peas, baby beets, tiny strawberries, scapes, fava beans.  In North Carolina, spring is more like New England's summer – everything bursts into life and warmth and color in the middle of March and the days become long and hot and wonderful.  The moment that defined spring for me every year was getting off the plane in North Carolina after spring break and being overwhelmed by the green after a week in still-gray Boston.  And I loved that.  New England spring is a very different animal but I find that I'm looking forward to it with the same intensity that I look forward to the dramatic bursting forth in the South.  New England spring is a gray and gritty time, full of cold mud and rain and what feels like eternal waiting, but it holds so much promise, and each imperceptible change in the weather and the plants and the air brings a little more life to the world.  I may be jumping the gun a little bit with my enthusiasm (did anyone else start their herbs inside last weekend?  No?  Because I did.  And I'm really excited about it.) but can you blame me, really?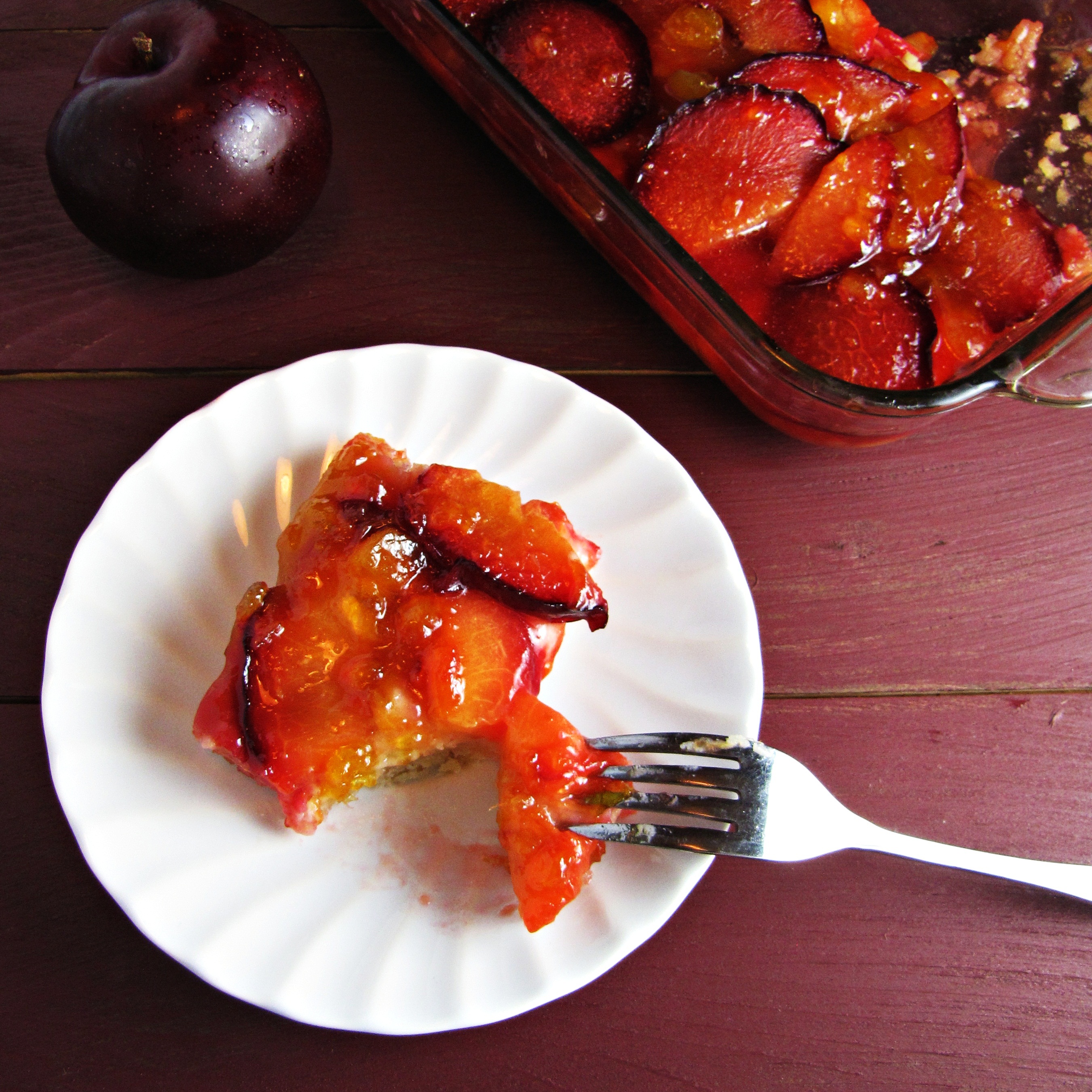 Personally, I thought these plum squares were amazing.  Like, way-better-than-I-was-expecting-them-to-be amazing.  They were super juicy and a little tangy and not overly sweet in a very refreshing way.  They are an ideal late afternoon or post-breakfast snack.  Or an ideal breakfast.  And I can definitely see remaking this recipe into a plum pie next summer.  Lastly, these squares are gorgeous.  All that purple richness really gets me.  So if you're looking for a little escape from February and don't mind cheating just this once on your Locavore commitments, try these.  You'll be glad.  Alternatively, you can be a more earth-friendly person than I and bookmark this until next August.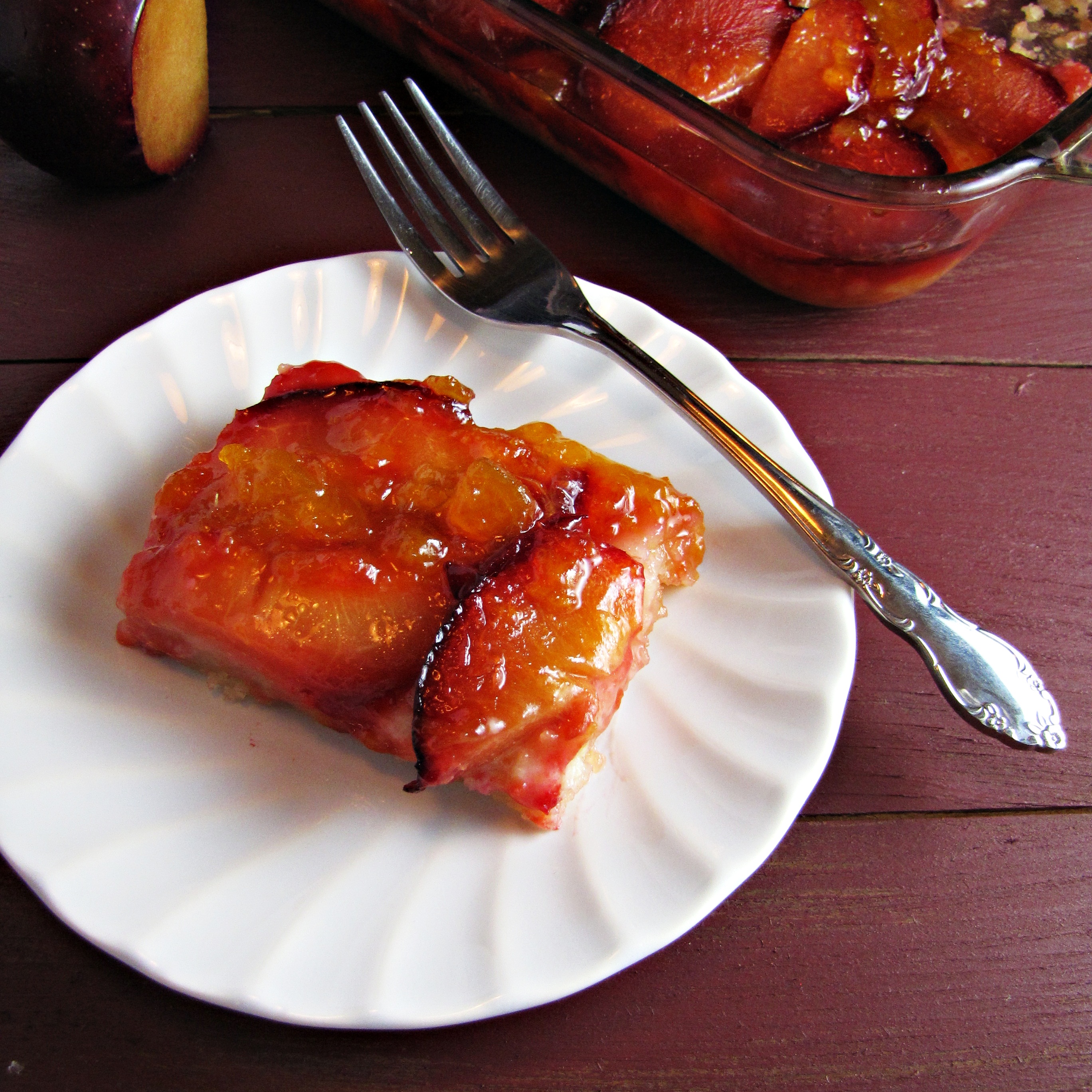 "Cafe Sperl" Plum Squares
Recipe adapted from Roast Figs Sugar Snow by Diana Henry.  Makes 9 squares.
2 c. flour
1 stick cold butter, cut into small pieces
3/4 c. sugar
1/2 tsp salt
1 egg yolk
1 tsp vanilla
3-6 TBS ice cold water
3-4 medium, ripe plums
2 TBS turbinado sugar
2/3 c. apricot jelly
Combine flour and cold butter in a food processor and pulse until mixture is coarse with pea sized chunks.  Add sugar and salt and pulse a few more times.  Add egg yolk and vanilla and pulse until dough begins to come together.  If dough will not come together, add ice cold water 1 TBS at a time, pulsing in between additions, until dough stays loosely together when pinched.  Alternatively, this entire process can be done without a food processor, using a large bowl and a pastry cutter to mix the dry ingredients with the cold butter.  If no food processor is used, you will likely need more cold water to get the dough to come together.  Form the dough into a ball, wrap tightly in plastic wrap, and refrigerate for 30 minutes.
Preheat the oven to 350°F.  Press dough into a 8×12 inch baking pan.  Halve plums and remove pits, then slice into 1/2-inch thick slices.  Layer plum slices over dough, then sprinkle with the turbinado sugar.  Bake for 40-45 minutes, until plum juices are bubbly.  Allow to cool.
Heat apricot jelly in a small saucepan over low heat, until jelly is thin enough to pour.  If jelly is not thinning, add 1-2 TBS water.  Spoon warm jelly over plums, then allow to set.  Serve chilled.  Store in the refrigerator.
0