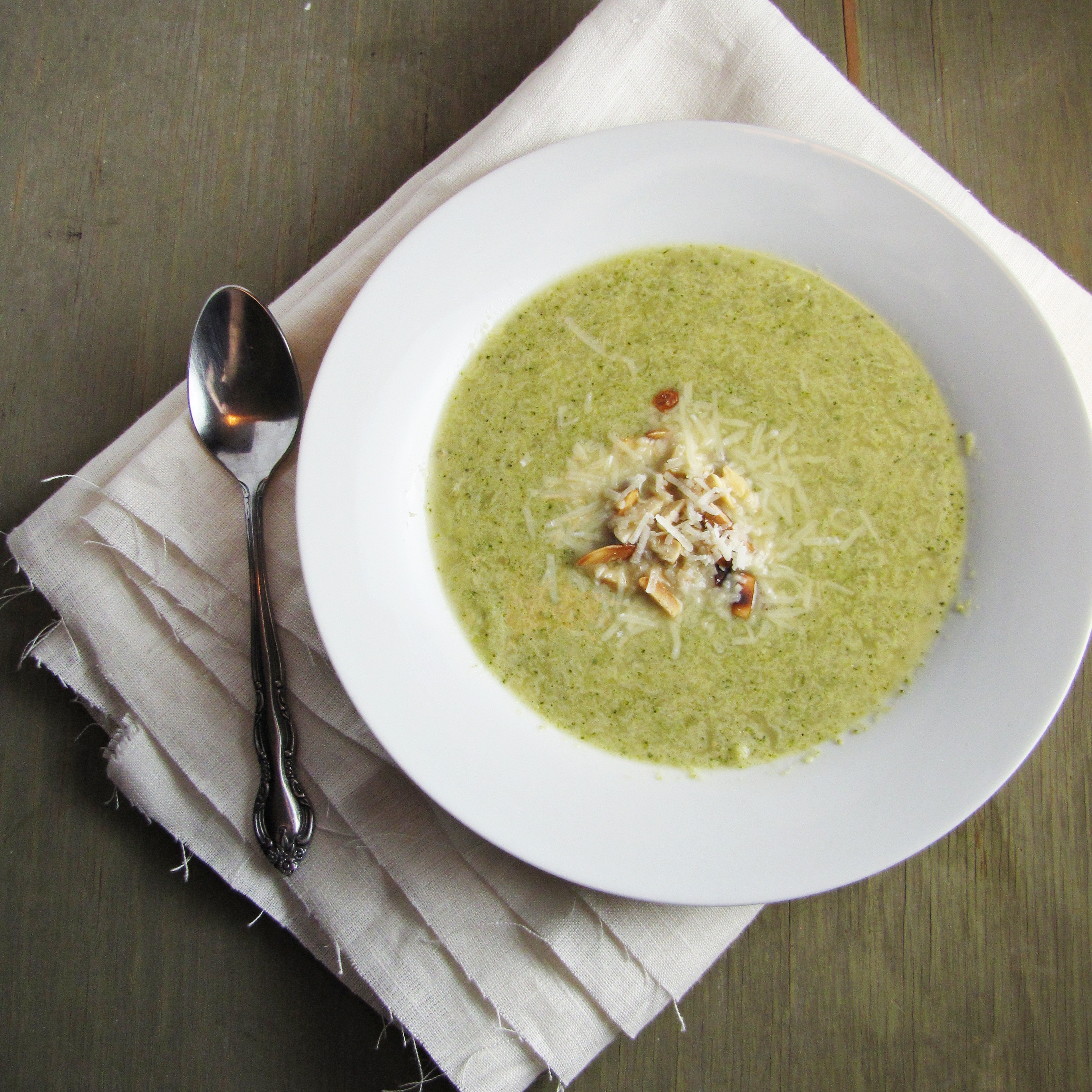 I bet you thought that now that I'm done with my cleanse, I'd go straight back to posting recipes for things that included a lot of cheese, cream, flour, and or/chocolate.  Well… that was the plan, it's just that things don't always go according to plan.  This post was supposed to be about a chocolate stout layer cake with boozy peanut butter frosting, which I made yesterday for Trevor to celebrate his newfound employment.  It was going to be delicious and towering and gorgeous.  And, well… it was delicious, but let's just say I've added "learning to make attractive layer cakes" to my 2012 kitchen to-do list.  The recipe is decadent and definitely worth sharing, so I might have to try again soon, but if you see the below you'll understand whyI'm holding off for now… not too pretty.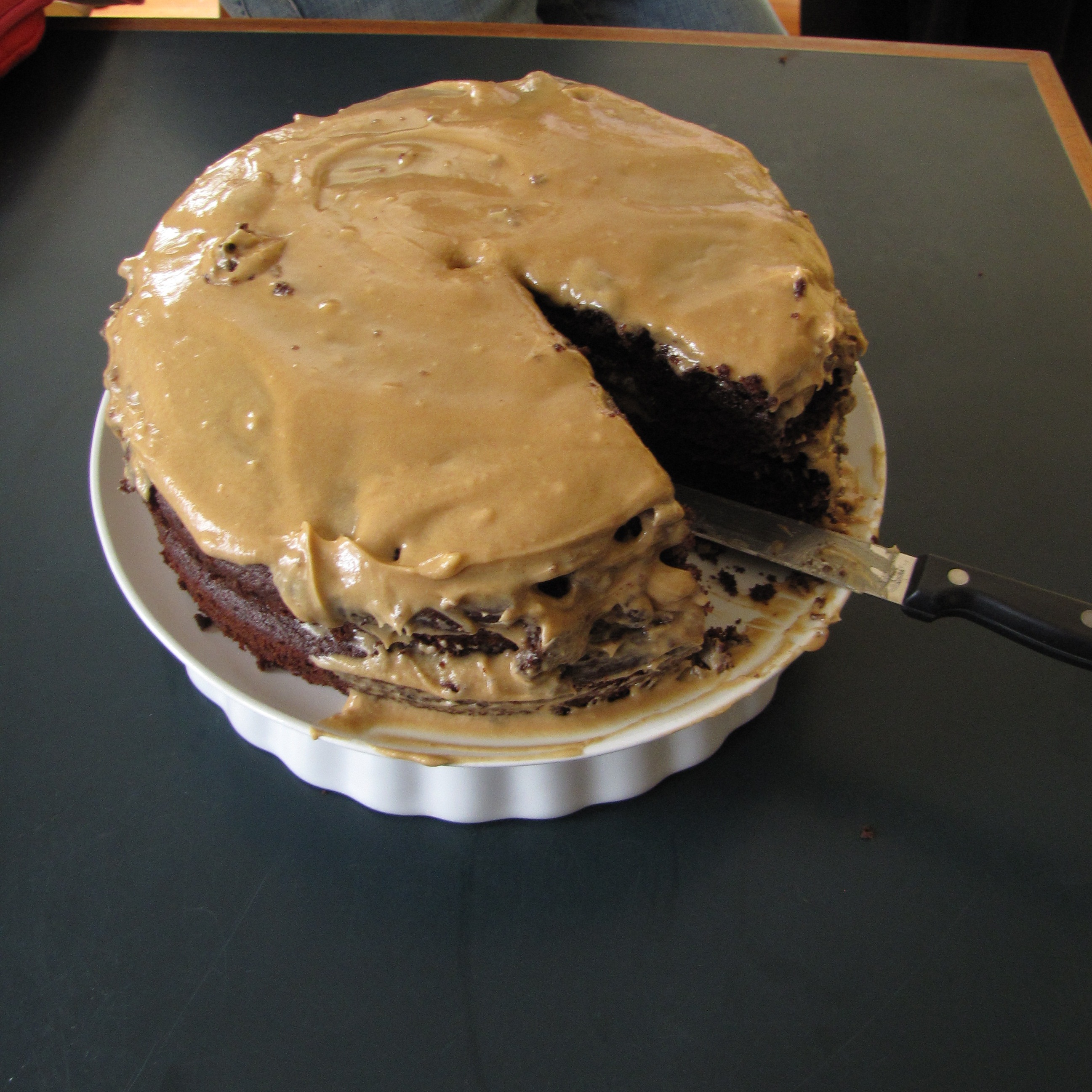 And so, we have my unexpectedly delicious and healthy dinner instead!  This soup was super fast to throw together, very flavorful, filling, and packed with good nutritious stuff.  It does have cheese and cream, so it's not exactly cleanse-worthy, but it's a good extension of my healthy eating plan.  I was originally following this recipe on Lucullian delights, but then thought of this amazing roasted broccoli recipe (which I like with toasted almonds in place of the pine nuts), and decided to add the flavor-profile of that dish to the soup.  I also added leeks, for depth, and served the soup with a few raw broccoli florets on top, which added a great textural contrast.  This one's definitely going in the books for when I need a quick dose of good green stuff, or even for an easy and fairly elegant first course soup.  You probably have most of the ingredients on hand, so give it a try sometime!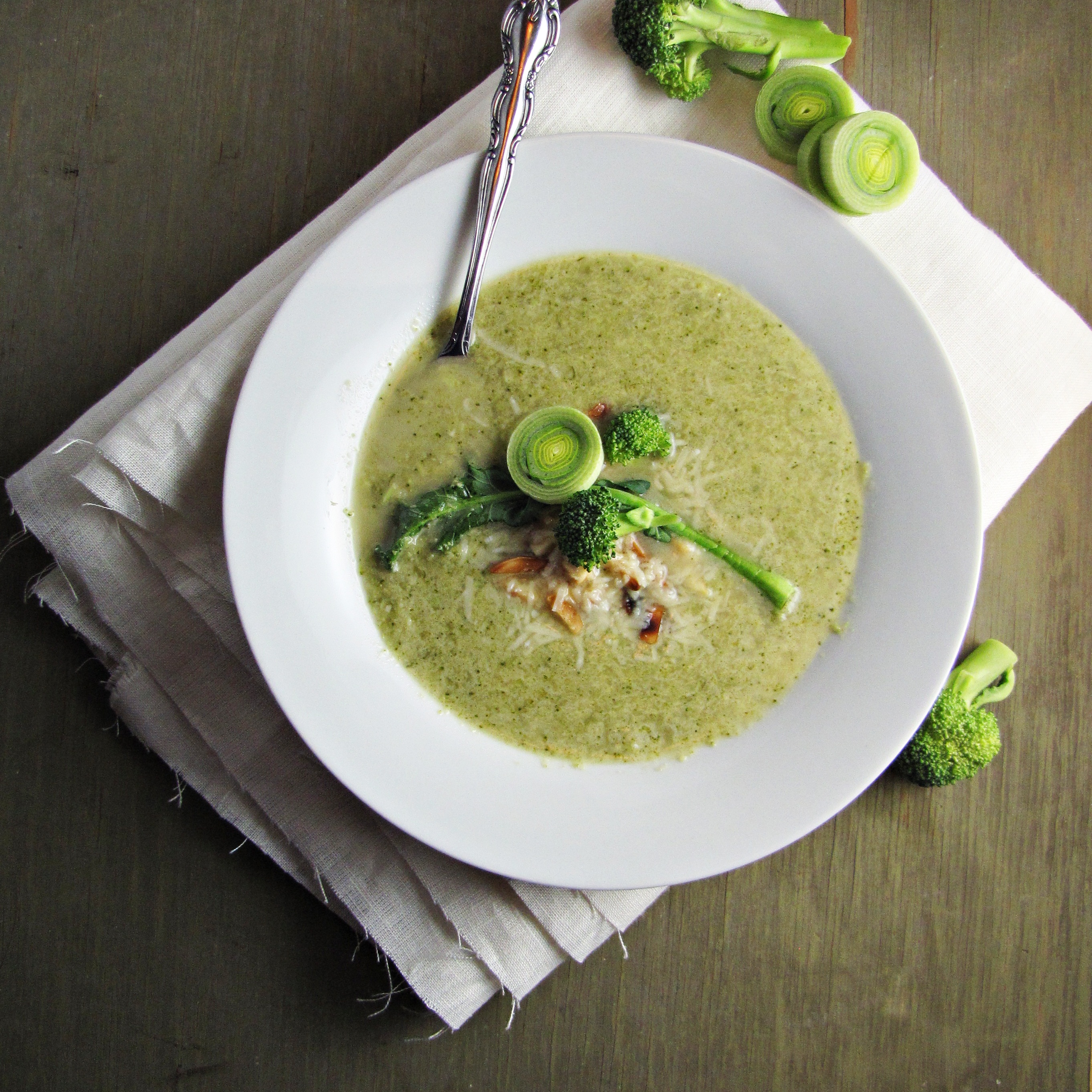 Broccoli and Edamame Soup with Almonds and Parmesan
Inspired by this and this.  Serves 3-4.
2 or 3 medium heads broccoli
1 leek
3 scallions
2 TBS olive oil
1 c. frozen, shelled edamame
4 c. chicken stock
1 TBS lemon juice
3 TBS heavy cream
1/3 c. grated parmesan
1/4 c. toasted almonds for garnish
freshly ground black pepper
Remove the stalks from the broccoli and the green parts and roots from the leeks and scallions, and rinse all vegetables, being sure to rinse inside the leek.  (How to clean leeks.)  Slice the leeks and onions into thin rounds, and roughly chop the broccoli into florets – reserve a few florets for garnishing the soup.  Heat the olive oil over medium heat in a large stockpot, then add leek and scallion and sautee for 3-4 minutes, until soft.  Add broccoli and edamame and cook for another 3-4 minutes, until broccoli is fragrant and beginning to soften, then add chicken stock.  Bring to a boil, then simmer gently for 15 minutes.
Puree soup with an immersion or regular blender.  Stir in lemon juice, cream, and parmesan, and taste for seasoning.  Add freshly ground black pepper to taste, then garnish with toasted almonds, broccoli florets, and an extra sprinkle of parmesan.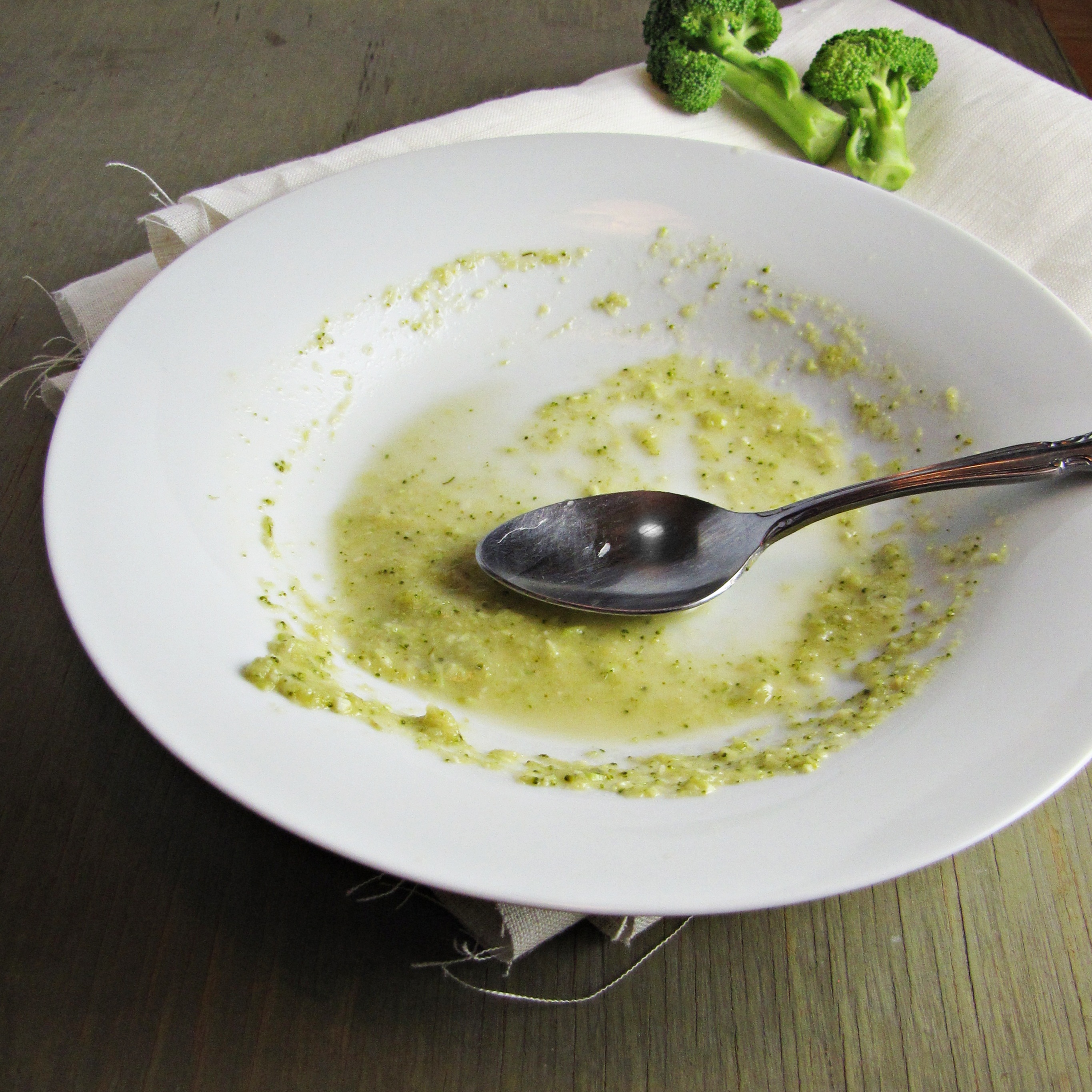 1