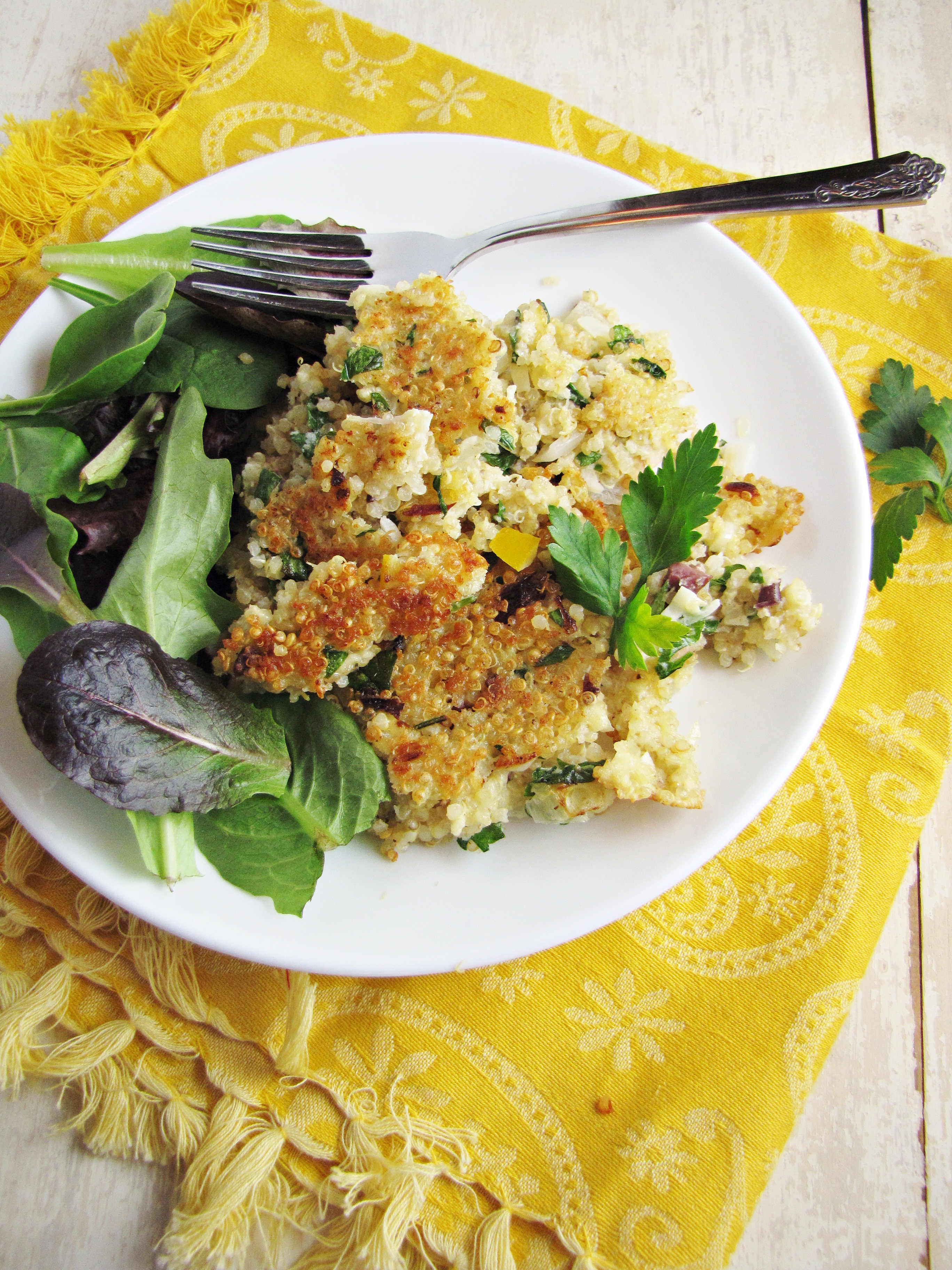 Week 2 did not go so hot.  I just … got tired.  I stopped for a sandwich one night on the way home from work because going to the grocery store sounded unbearable.  I had a muffin at our staff meeting.  I went out for lunch to celebrate the arrival of some new coworkers, and the departure of two others.  I may or may not have had a glass of wine while making the golden beet and barley risotto.  It happens.  But, what I did not do was beat myself up over it.  Or give up entirely.  Yes, I let my standards slide a little.  But I also made some excellent new healthy dishes, like roasted fennel stuffed with cranberries, chestnuts, and mushrooms.  And meyer lemon pesto.  And toasted quinoa and kalamata salad.  So all in all, it was worth it.
The menu below does not reflect exactly what I ate last week, but it's pretty close, and I have tried and tested all of the recipes on it.  I did let a small amount of cheese and bread sneak onto my plate, and I've decided to leave that reflected below, because everyone needs a treat sometimes.  I also apologize for the minimal number of pictures, (I know, I know, bad blogger move after bad blogger move!), but I'm feeling a little bit rejuvenated after taking a photography break, so hopefully I'll have some more recipes with better pictures up soon.  I hope you find the menu useful in generating your own ideas for healthy eating!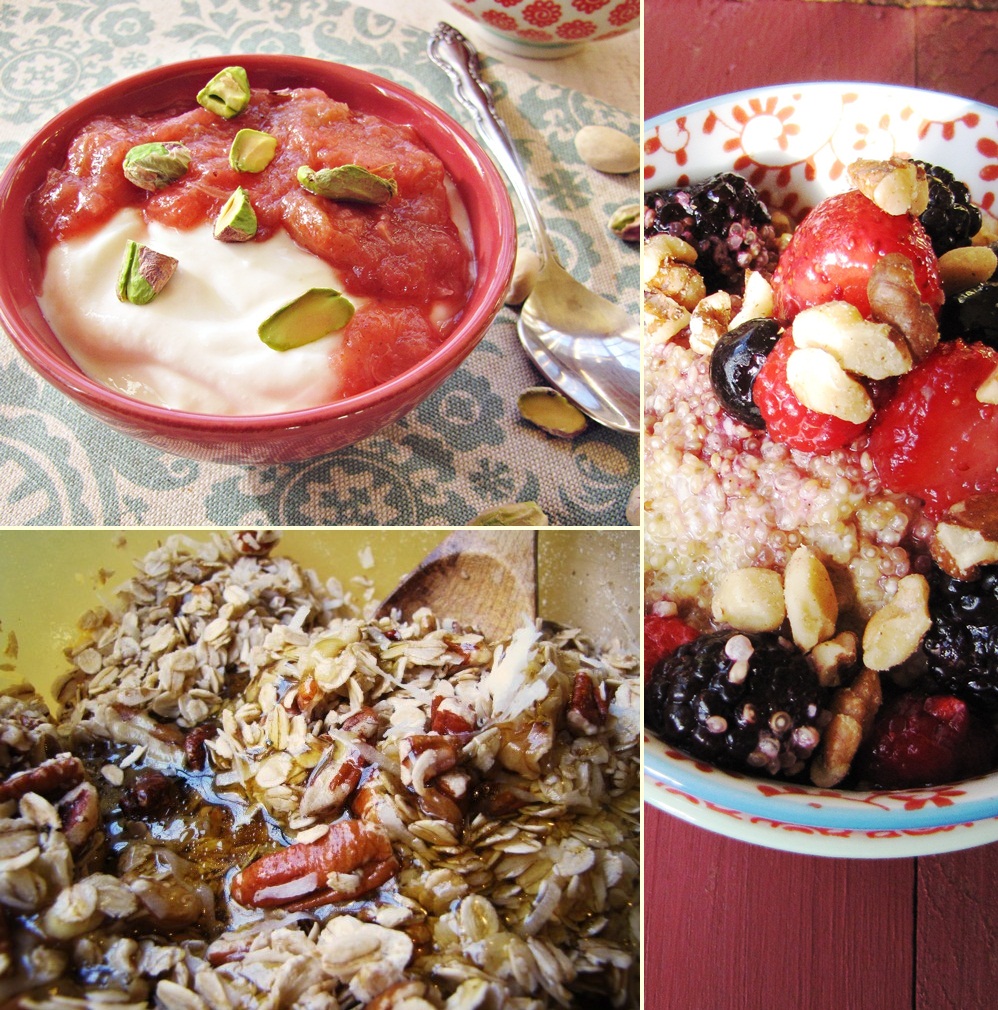 Additional "Cleanse" Posts:
The Menu – Week 2
Day 8: Breakfast – Greek Yogurt w/ Fresh Strawberries and Granola; Lunch – leftover Chicken-Chili Stew and green salad (from my work cafeteria); Dinner – Roasted Fennel with Cranberries, Chestnuts, and Mushrooms (scaled down for 1 or 2 servings)
Day 9: Breakfast – leftover Indian Potatoes with (fresh) Scrambled Eggs; Lunch – leftover Fried Chickpeas and green salad (from my work cafeteria); Dinner – Lemony Gold Beet Barley Risotto (omit the cheese)
Day 10: Breakfast – Mango-Grapefruit-Berry Smoothie (juice from 1 grapefruit, 1/2 c. frozen mango, 1/2 c. frozen berries, 1 c. soymilk) plus 1 slice whole wheat toast w/ peanut butter; Lunch – leftover Gold Beet Risotto; Dinner – Peanut-buttery Carrot and Butternut Squash Soup (double the tomato paste and don't be shy with the cayenne!)
Day 11: Breakfast – Oatmeal w/ 1/2 c. berries and 1 TBS maple syrup; Lunch – Leftover carrot and squash soup; Dinner – Quinoa, Kalamata Olive, and Lemon Cakes (mine didn't form cakes at all, so I just toasted the mixture for about 5 minutes, stirring once, and ate as a salad) plus green salad
Day 12: Breakfast – 2 scrambled eggs w/ 1 slice whole wheat toast; Lunch – Leftover quinoa/olive/lemon cakes; Dinner – Large green salad w/ 1 pear, 1/4 c. dried cherries, and 1/4 c. pecans
Day 13: Breakfast – Greek Yogurt with Rhubarb and Pistachios; Lunch – Fried egg on english muffin w/ Meyer Lemon Pesto and spinach; Dinner – Avocado-Mango Chicken w/ Spinach Salad
Day 14: Brunch – Pumpkin Oatmeal Pancakes; Dinner – Chickpea Dumplings in Tomato-Yogurt Sauce (one of my favorite recipes of all time)
Disclaimer: I am not a dietician, nutritionist, doctor, or medical professional of any sort.  I simply wanted to share my personal menu and goals for the past week, so please realize that I have tapered this plan to what I feel my own nutritional needs are, and carefully consider your own health needs and consult your doctor before following any diet, cleanse, or detox plan!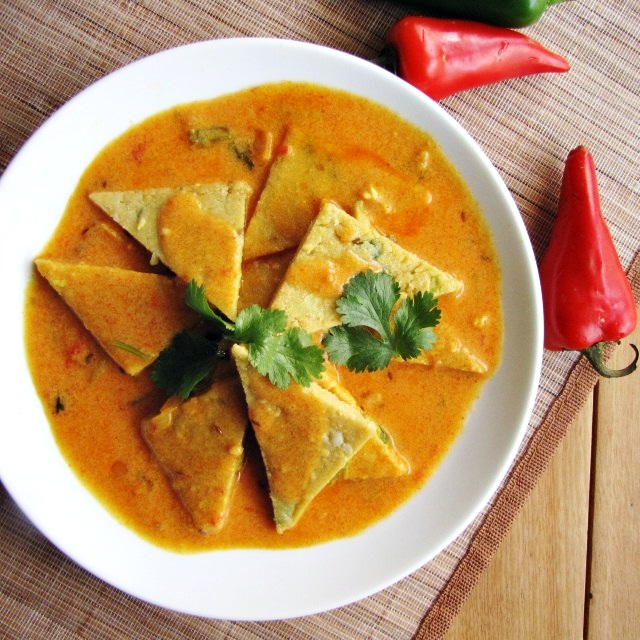 0