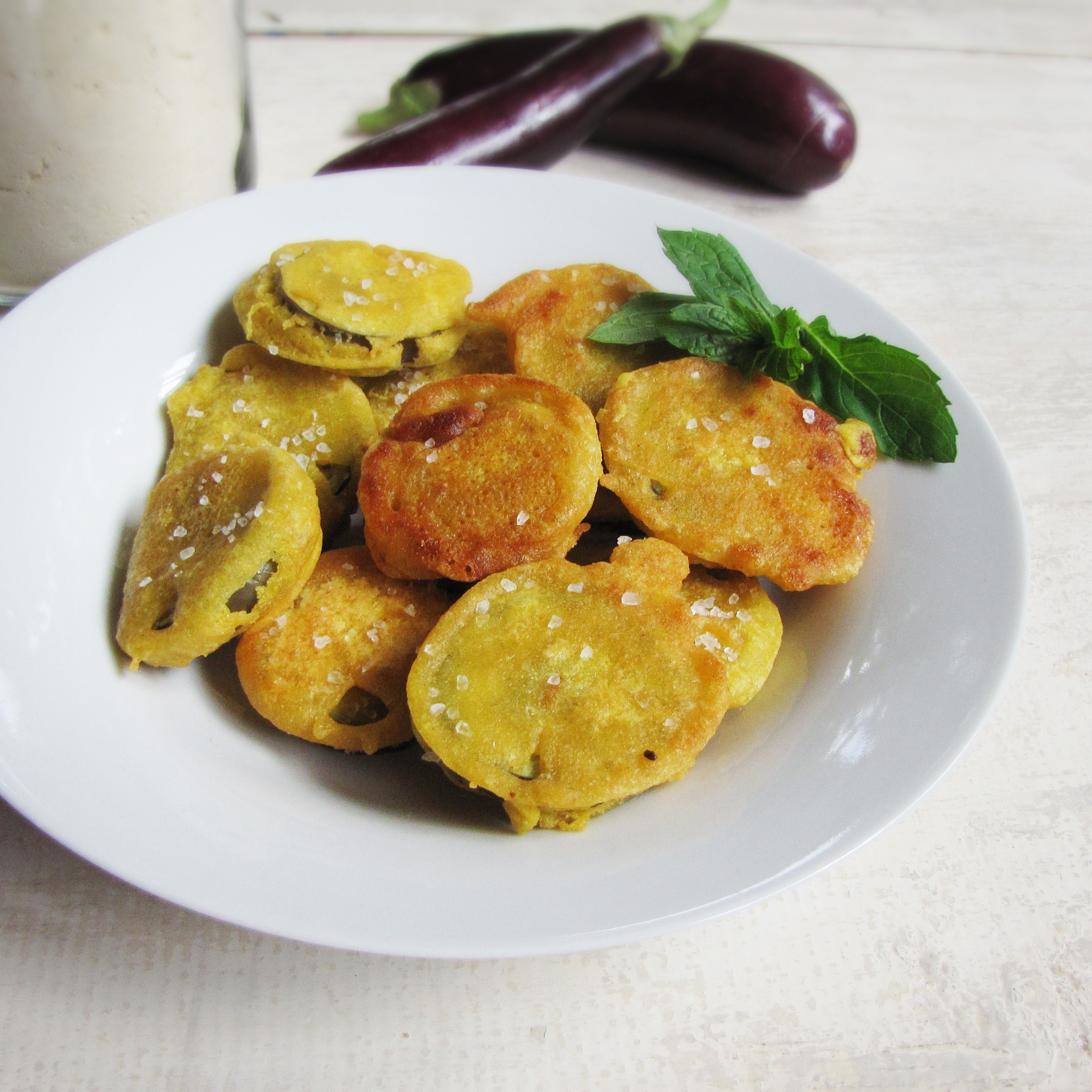 I came home from Andover with a lot of produce on Tuesday night – besides a giant bag of apples, I also had an armful of eggplants, a bunch of kale, and fresh herbs, all scavenged from the Andover garden.  Now, free produce is free produce, and I was as excited about it as I always am about free food (or free anything, really), but I was a little perplexed by what to do with 8 eggplants.  My rate of eggplant consumption is generally about 1 per month, not because I don't like it, but because I only have one or two ways of preparing it – the first being roasting it and tossing it with pasta and feta, the second being baba ghanoush.  These are both delicious, but I don't like cooking or eating the same thing too frequently (except when it comes to breakfast, where my weekly repertoire of recipes never exceeds two), so I wanted to try something new with my bounty.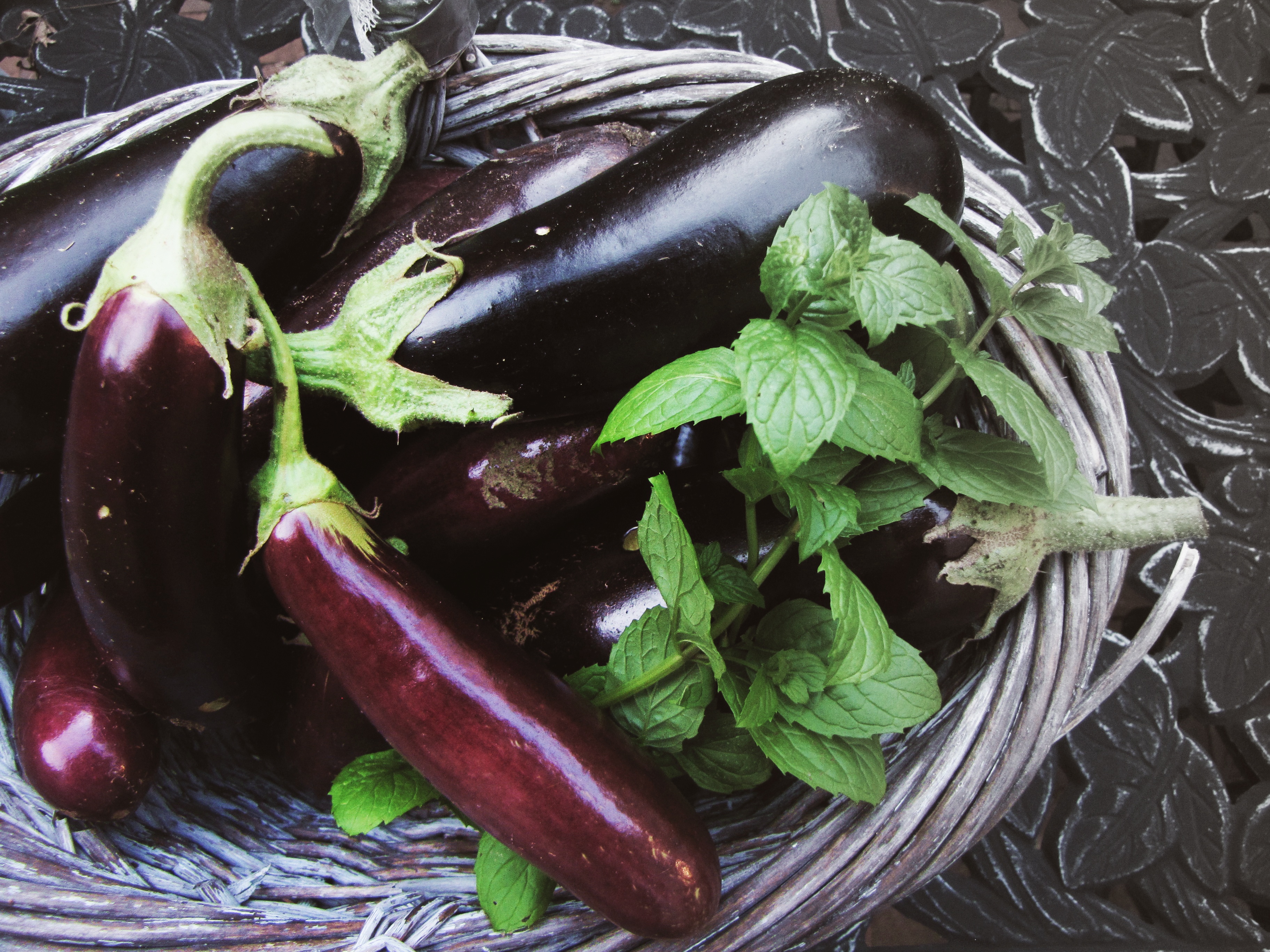 Turns out, I actually had several eggplant recipes already bookmarked (it's hard to keep track of the recipes you have bookmarked when you have over 500 of them, and it can be so exciting to rediscover them), so I set about trying a few.  Eggplant cream sauce, vegetarian eggplant meatballs, baked eggplant chips, Turkish eggplant phyllo pies – where to start?  It was Saturday afternoon, I was extremely hungry after a 6 mile run, I wanted to blog and use up some of my produce, but I only had an hour before I had to leave to catch a train.  So, I decided to try these quick Indian eggplant snacks – called Beguni.  They're just thin slices of eggplant, dredged in a gently spiced chickpea batter, and fried hot until the batter is golden brown and the eggplant is tender.  Having never been to India, I can't personally attest to this, but from what I've read, they are an extremely popular street food item sold mainly during monsoon season.  (It rained a lot yesterday – does that count?)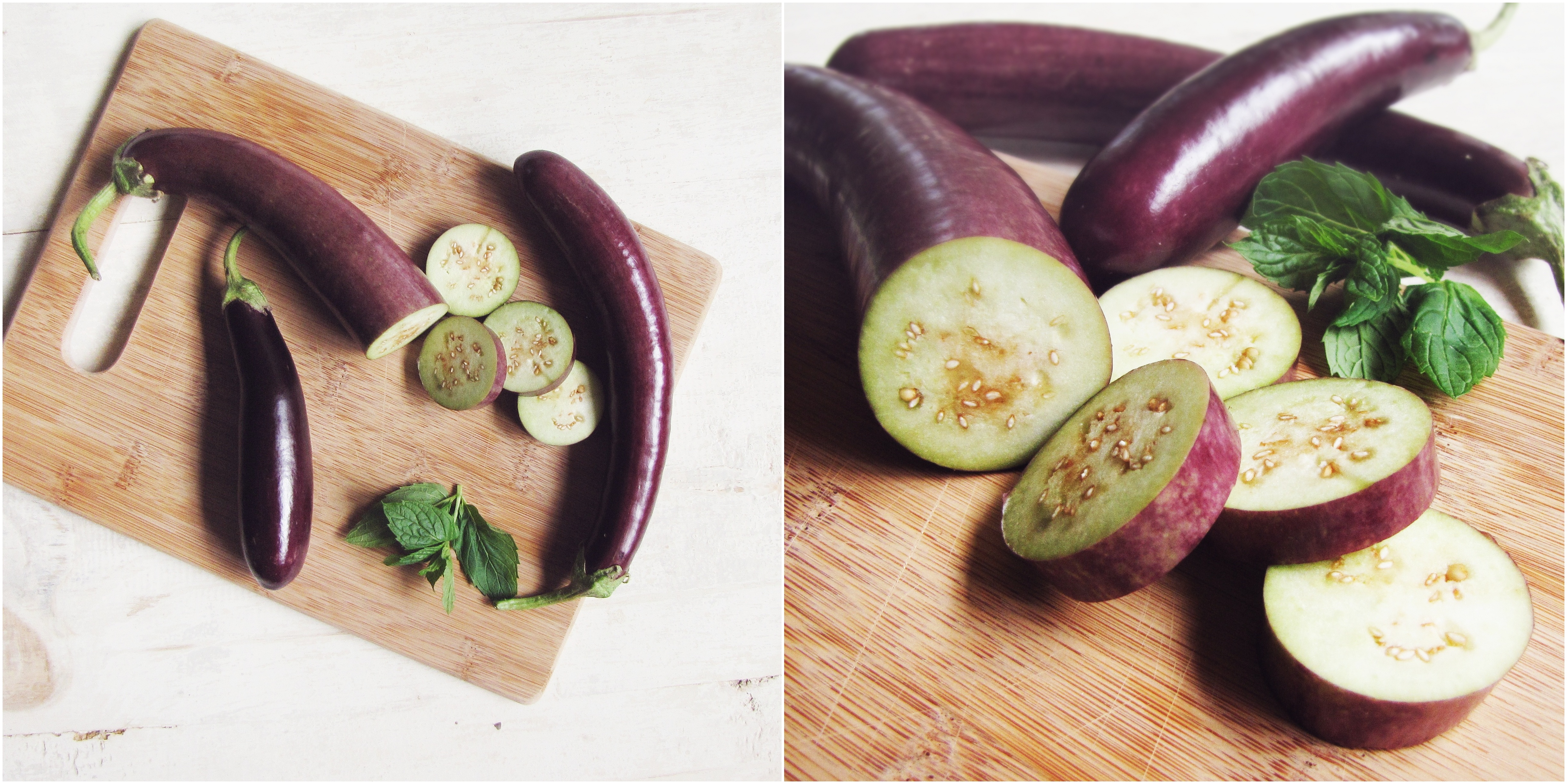 They ended up being the perfect solution.  Super easy to both prepare and cook, I had a hot, tasty snack within 15 minutes of deciding to make these, and I even had time to snap a few photos, and make sticky figs (coming soon!).  This may not be the healthiest way to enjoy eggplant, but it's definitely delicious, and certainly a departure from my standard eggplant recipes.  If you're looking for a new way to prepare eggplant, a quick afternoon snack, or a tasty appetizer to an Indian themed dinner, these are definitely worth trying.  And be sure to fry up any extra batter as a treat for yourself rather than dumping it – it's super yummy by itself, although not as good as with hot, creamy eggplant inside!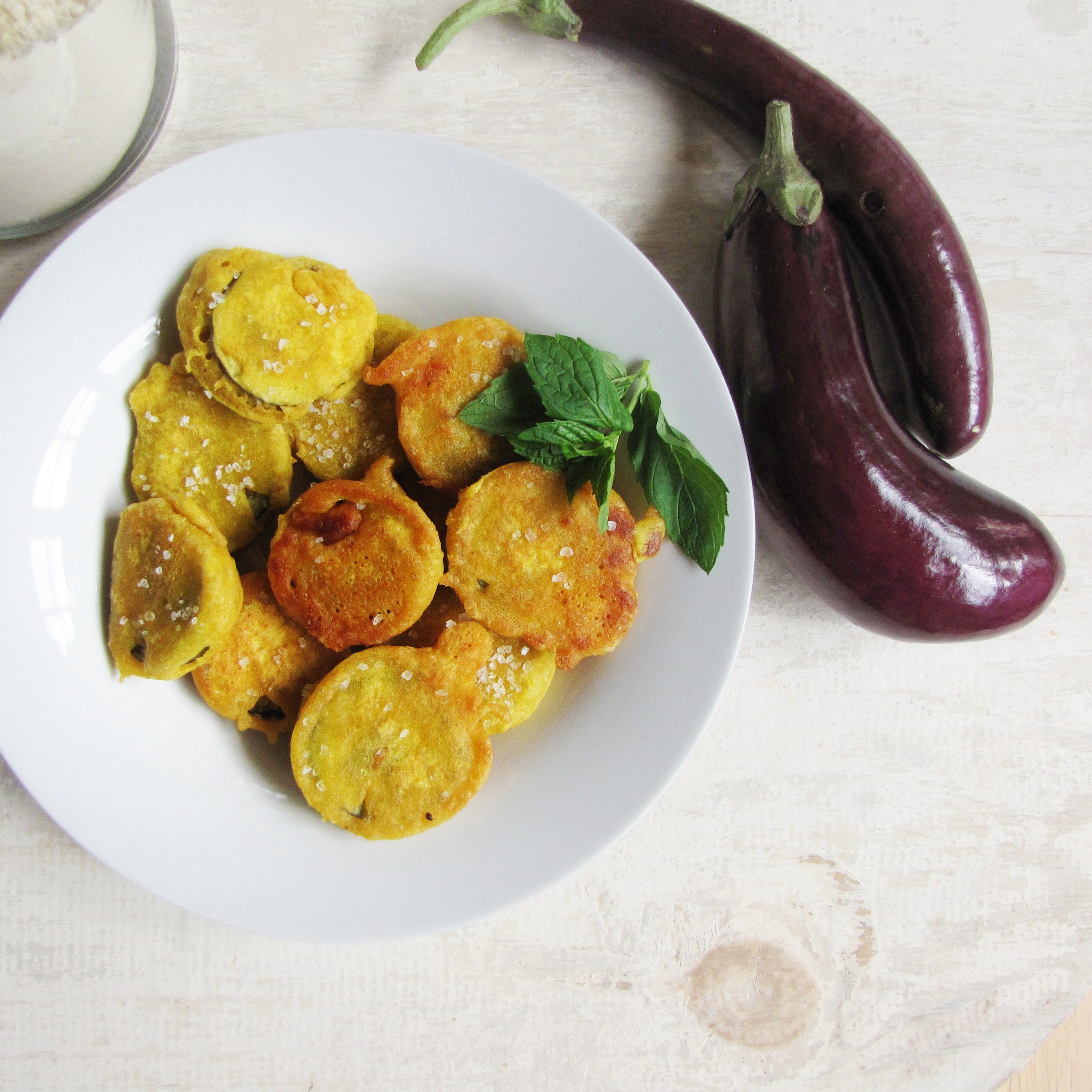 Beguni – Bengali Eggplant Fritters
Adapted slightly from Ecurry.  Serves 1.
1 small Chinese eggplant, 6-8 inches long
coarse sea salt
1/2 c. chickpea flour
1/4 tsp turmeric
1/4 tsp chili powder
1/8 tsp baking powder
1/2 c. water
canola oil
fresh mint leaves (optional)
Slice the eggplant into rounds about 1/2 inch thick.  Lay out on a tray or plate and sprinkle with salt, and let sit ten minutes.  Rinse off salt and pat dry.
In a medium bowl whisk together chickpea flour, turmeric, chili powder, and baking powder until thoroughly combined.  Add water and beat until batter is smooth.  Batter should be thick but still fluid, so that it stays in a thin layer on the eggplant when dipped in it.  Add more water or chickpea flour as necessary to get the right consistency (after frying a test fritter, I found that the batter needed a bit more water than the original recipe called for, which is reflected in the recipe above).
Heat about 1/4 inch of oil in a large frying pan over medium heat.  When it is shimmering, dredge the eggplant slices in the chickpea batter and place in the pan, leaving space between the fritters.  Cook for about 2 minutes, then flip and cook another minute and a half.  Fritters should be golden brown on both side, and eggplant should be tender in the center.  Sprinkle with sea salt and serve hot.  I really enjoyed eating them with a fresh mint leaf pressed on top of each fritter, but I doubt that this is traditional.