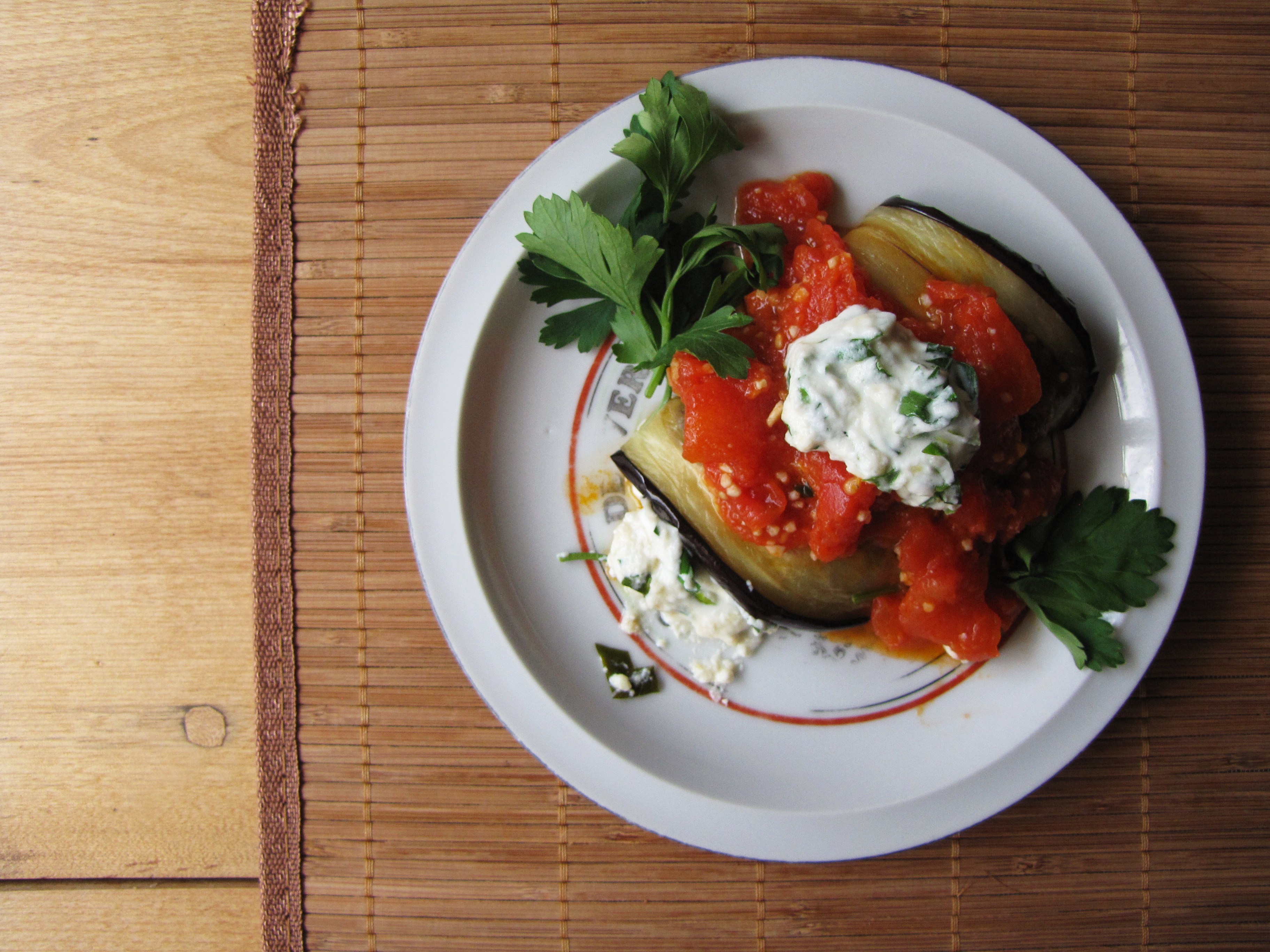 In July, the Belmont gym was remodeled.  This caused little to no excitement for me.  Then Megan came home from her inaugural use of the facility and announced that every single machine has a built-in TV.  Excitement levels have spiked.  Motivation is rampant.
So, the next morning, I happily made my way to the gym, climbed on a treadmill, and proceeded to simultaneously exercise and watch a history channel special on ancient alien encounters.  Yes, I still had to move in order to burn calories.  Yes, I still sweated.  So you could say the system isn't perfect.  But, while moving and sweating I learned that Noah, of Ark infamy, was actually the product of an alien genetic experiment to purify the human race, and was conceived through artificial insemination.  It says so in the Dead Sea Scrolls.  And the Ark itself?  An alien DNA bank.  Duh.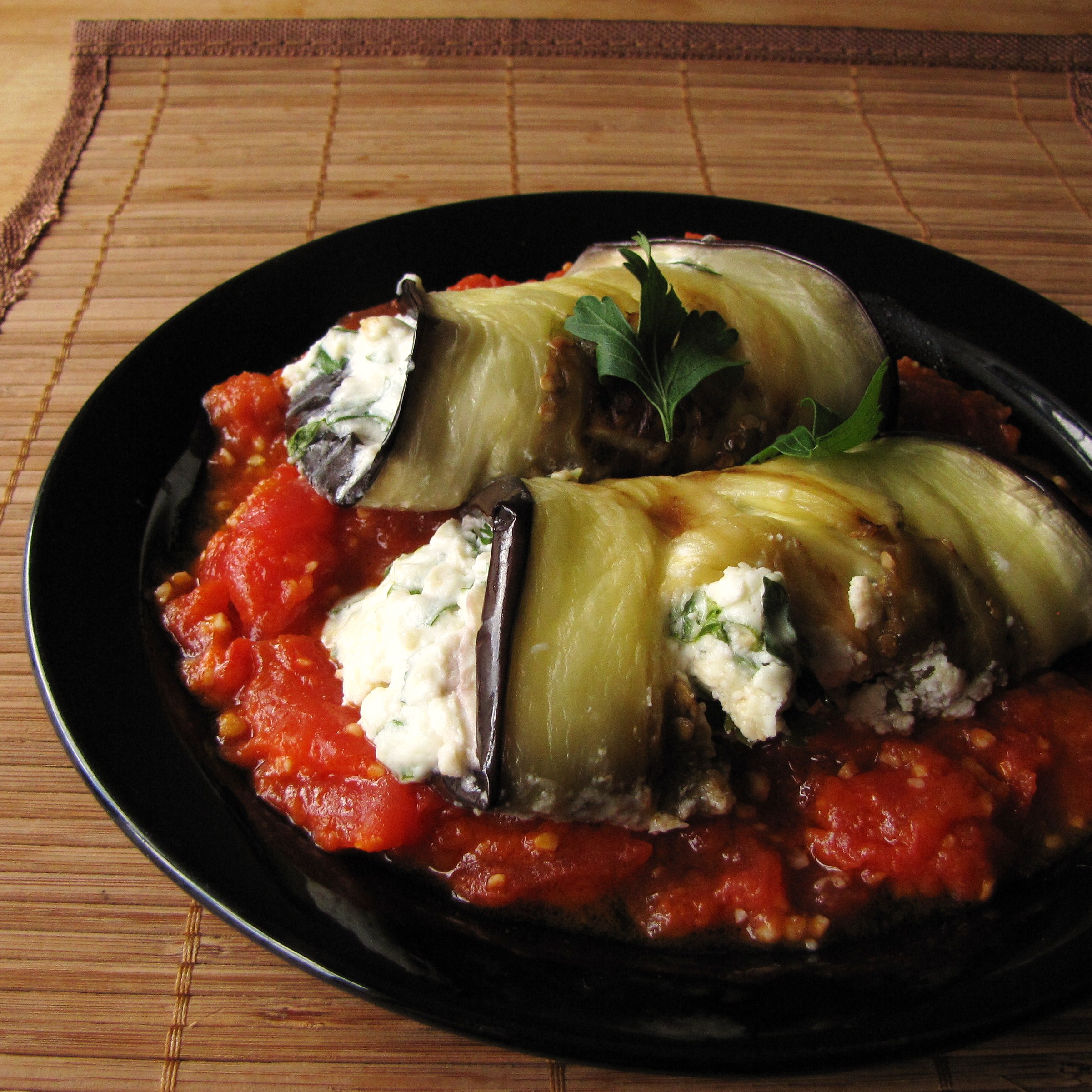 This gym experience was life-changing for me.  Who knew you could be enriched on so many levels by a simple machine?  So, while I generally detest the gym because it makes a run seem about 4 times longer than it would outside, the temptation of more episodes of ANCIENT ALIENS may keep me coming back, at least while it's still too hot to run outside at any time other than 5 am.  Rah rah treadmill.
In the spirit of all this exercise, I was going to offer you a cake.  To be specific, a chocolate cake with toffee mousse, chocolate ganache, and toffee bits.  But then I realized I didn't actually have all of the things I needed to make this sinful and completely inappropriate for my diet/a post about the gym dessert.  What I did have was some getting-mushy-in-the-fridge-I've-been-saying-I'll-use-them-for-five-days-in-a-row-now eggplant and tomatoes.  So we're going the healthy route.  Maybe I'll still make that cake sometime.  But in the meantime, I'm getting skinny and eating vegetables.  Stuffed with cheese.  Just to be contrary.
I'm not sure why I put making this off for so long – it ended up being super quick and easy to throw together, even including making my own fresh tomato sauce.  With bottled sauce it would be a 30 minute dinner, with about 10 minutes or less of active time.  On top of that, it's fairly healthy (see bottom for nutritional analysis), yummy, and comforting.  All in all a solid weeknight dinner.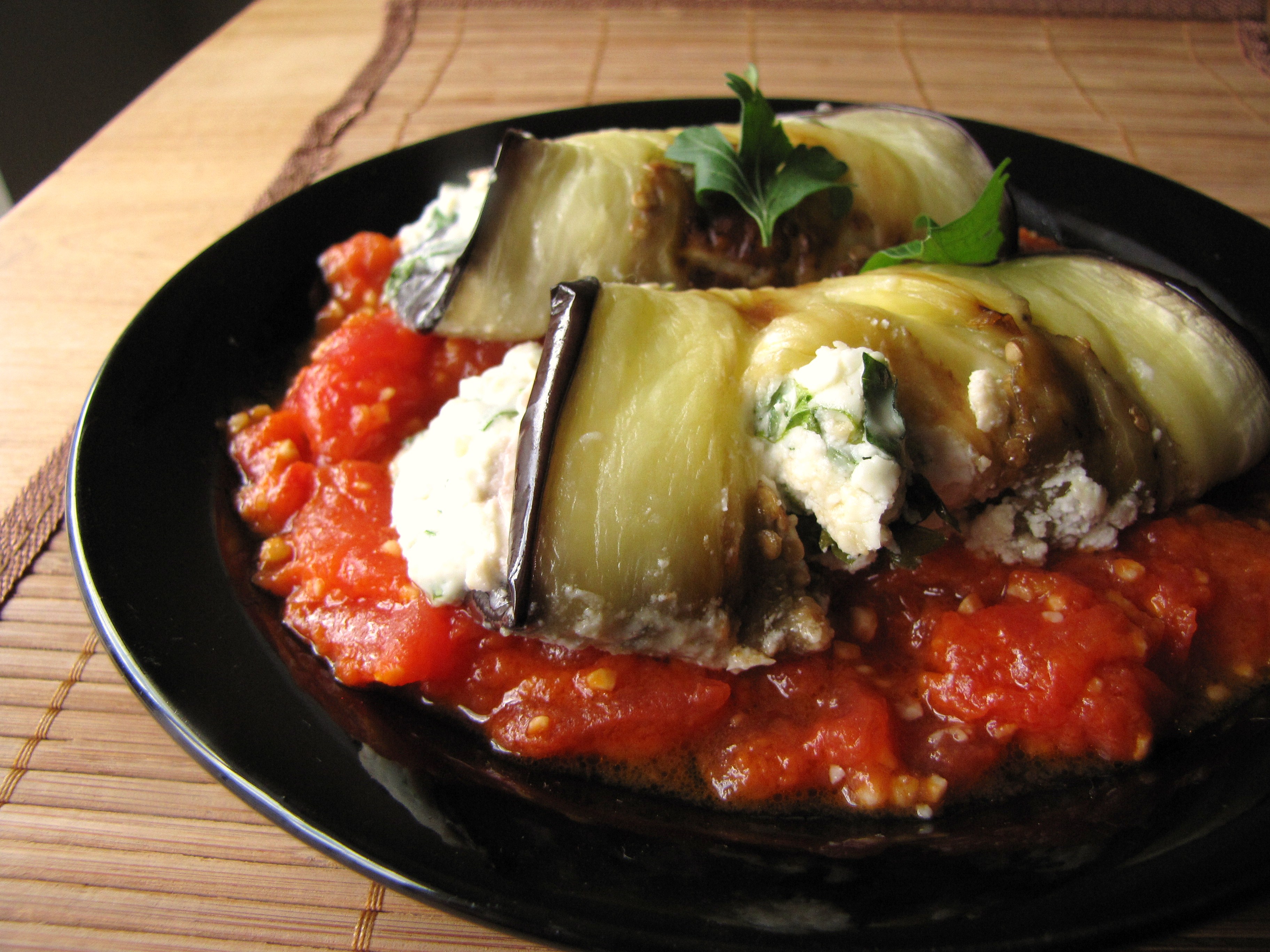 Eggplant Cannelloni
Serves 4, Inspired by SELF
1 medium eggplant
cooking spray
6 oz. goat cheese
8 oz. whole milk ricotta
1 tsp minced garlic
2 tsp lemon juice
1/3 c. fresh parsley, chopped
1 recipe fresh tomato sauce from Chez Pim, or bottled sauce of your choice
Remove stem and 1 inch of bottom from eggplant.  Slice lengthwise and soak for 15 minutes in heavily salted cold water.
In a medium bowl, mix together cheeses, garlic, lemon juice, and parsley.
Spray both sides of eggplant slices with cooking spray, or brush with olive oil.  Lay flat on a baking sheet and broil for 7 minutes per side, or until golden brown.  Remove eggplant from oven, turn temperature down to 400°F.  Place 2 tablespoons cheese filling on the bottom third of each eggplant slice.  Using tongs, roll to third and middle of eggplant slice over cheese filling to form your cannelloni.  Bake eggplant cannelloni for 10 minutes.
While eggplant is baking, prepare Pim's Fresh Tomato Sauce or heat up bottled sauce of your choice.
Serve eggplant with tomato sauce and additional fresh parsley on top.
.
.
Nutritional Analysis: (Estimated using SparkPeople's recipe calculator):
340 calories per serving (based on  four servings using the linked tomato sauce recipe); 22.9 g fat, 5.4 g fiber, 17.4 g protein.
0