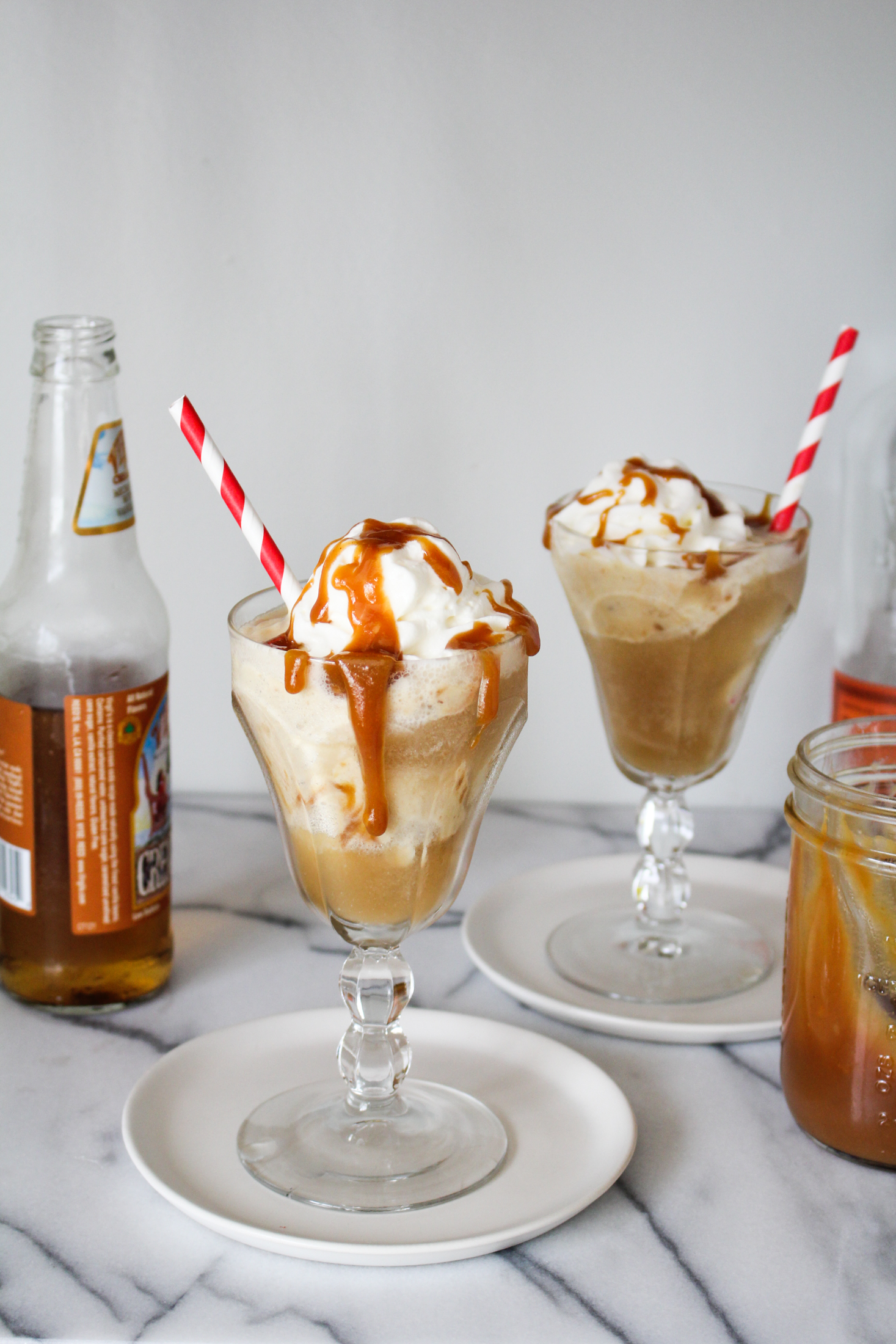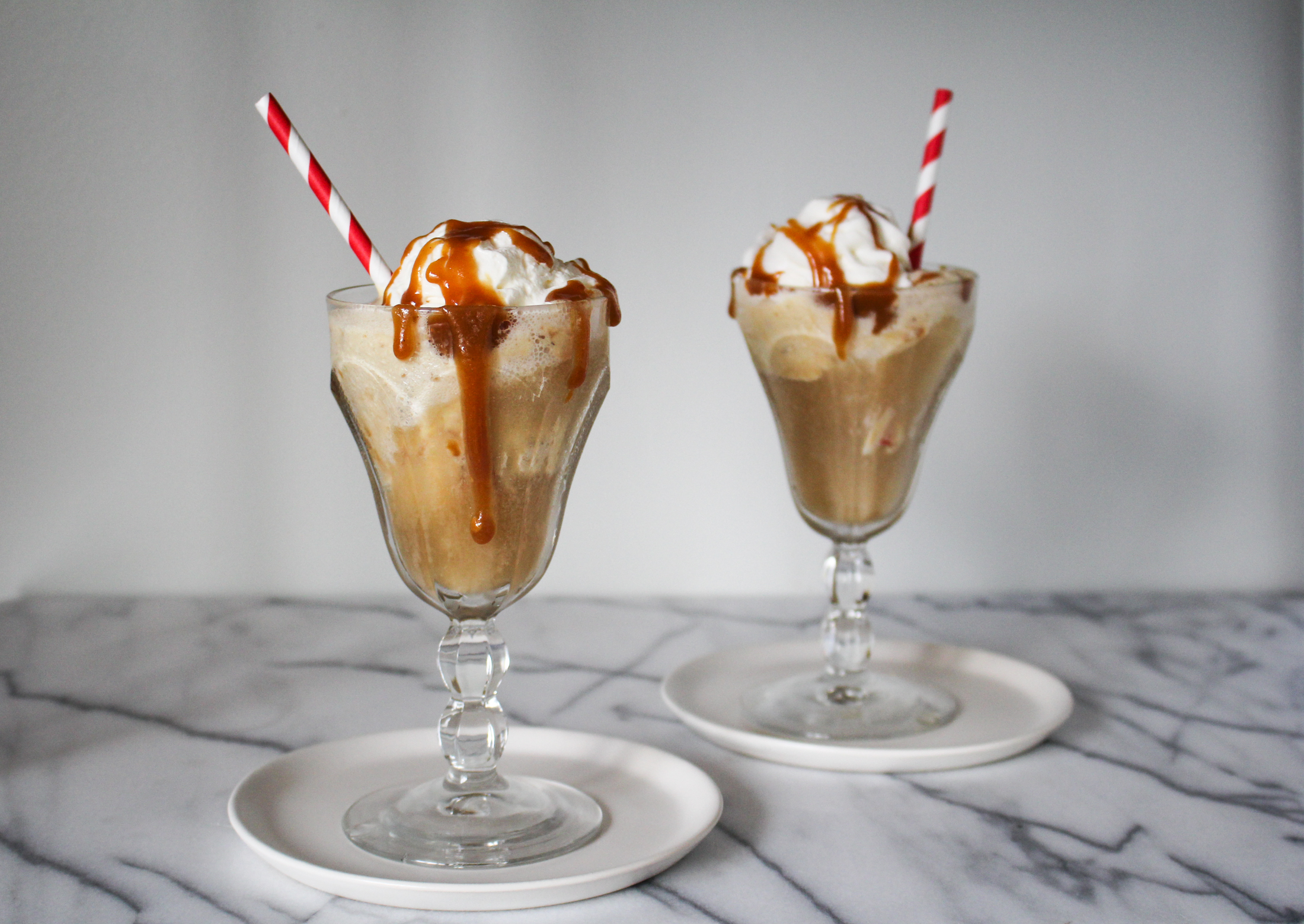 It is well and truly summer in Boston, at least for now. Today it's 91° and hazy hot (91! In May! My coworker in Madrid says its hotter here in Boston than in Spain, which almost never happens). The trees have gone from the pale green of spring to the deep green of mid-summer. The zucchini plants are growing by inches every day, and the tomatoes could not be happier (although the delicate foxgloves flop over in the midday sun). The other morning I walked out of the subway station to find a group of 3rd graders on a field trip and the smell of sunscreen hit me full force. It made me smile – the idea of being outside all day, hot and steamy, running through sprinklers and guzzling cold lemonade. The smells of summer are the best – freshly mowed grass, hot pavement, salty sea air. I get tired of summer fast, but for now, it's a novelty, and I love it.
Last weekend, I was at a beach house on the Jersey Shore for my college roommate's bachelorette party. Friday the weather was absolutely perfect, and we spent the morning and early afternoon sitting out in the sun, drinking shandies, walking on the beach, and playing cornhole. Around 2, someone had the idea of walking to the ice cream parlor about a mile away and my heart lit up. An ice cream cone with homemade ice cream, eaten on the boardwalk looking out at the beach? The definition of happiness.  The definition of summer. So we put on our shoes and walked the mile to the store – only to find that it wasn't open until the next day! And of course Saturday was cold and rainy and no one wanted ice cream anymore (except secretly, I did). So I've spent all week thinking about that lost ice cream cone, and then it got hot and sunny in Boston and my ice cream fantasies morphed into ice cream float daydreams (inspired by last year's Bon Appetit article), and here we are, Memorial Day Weekend, and I have boozy, dreamy, Tahini Caramel Ice Cream Floats for you.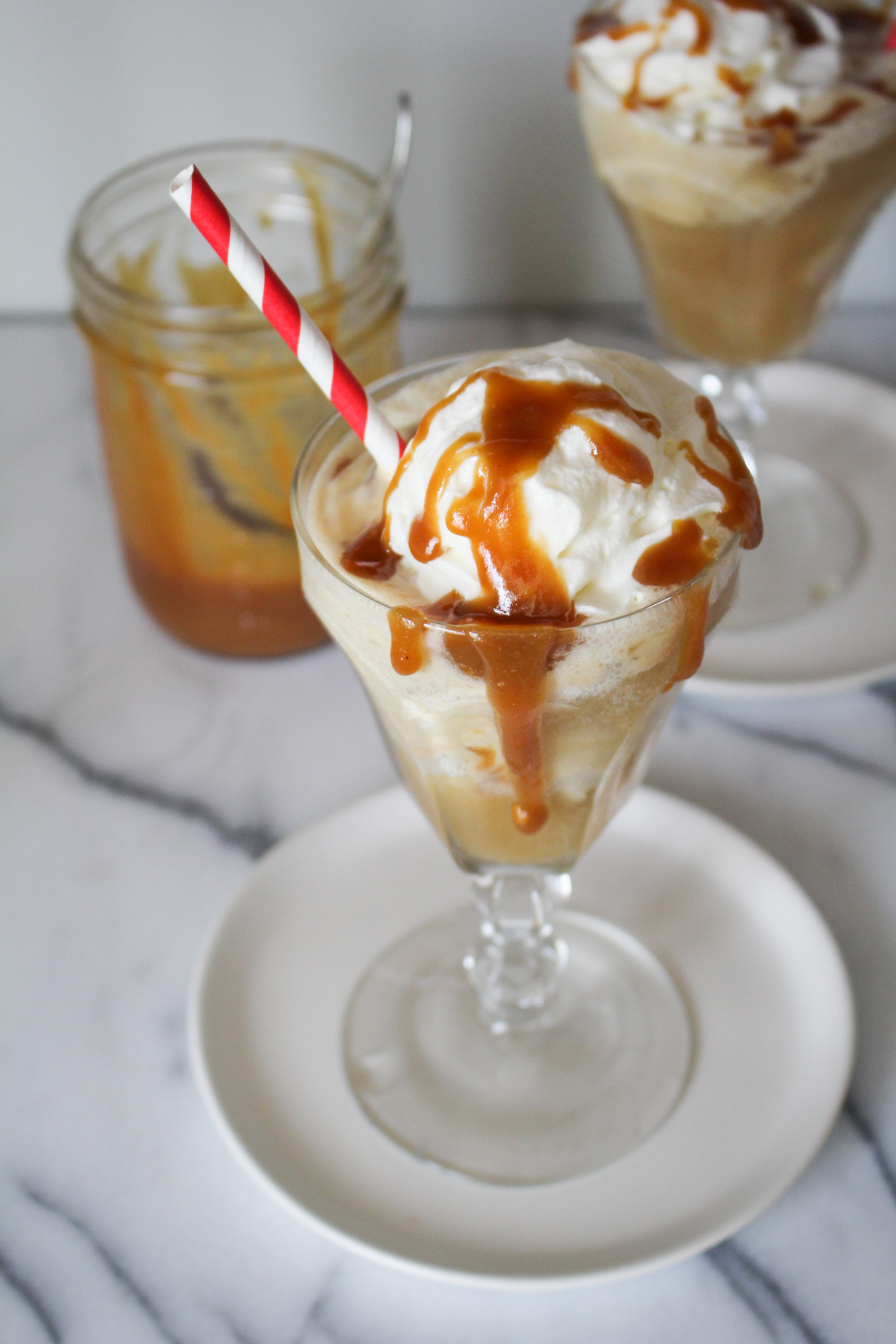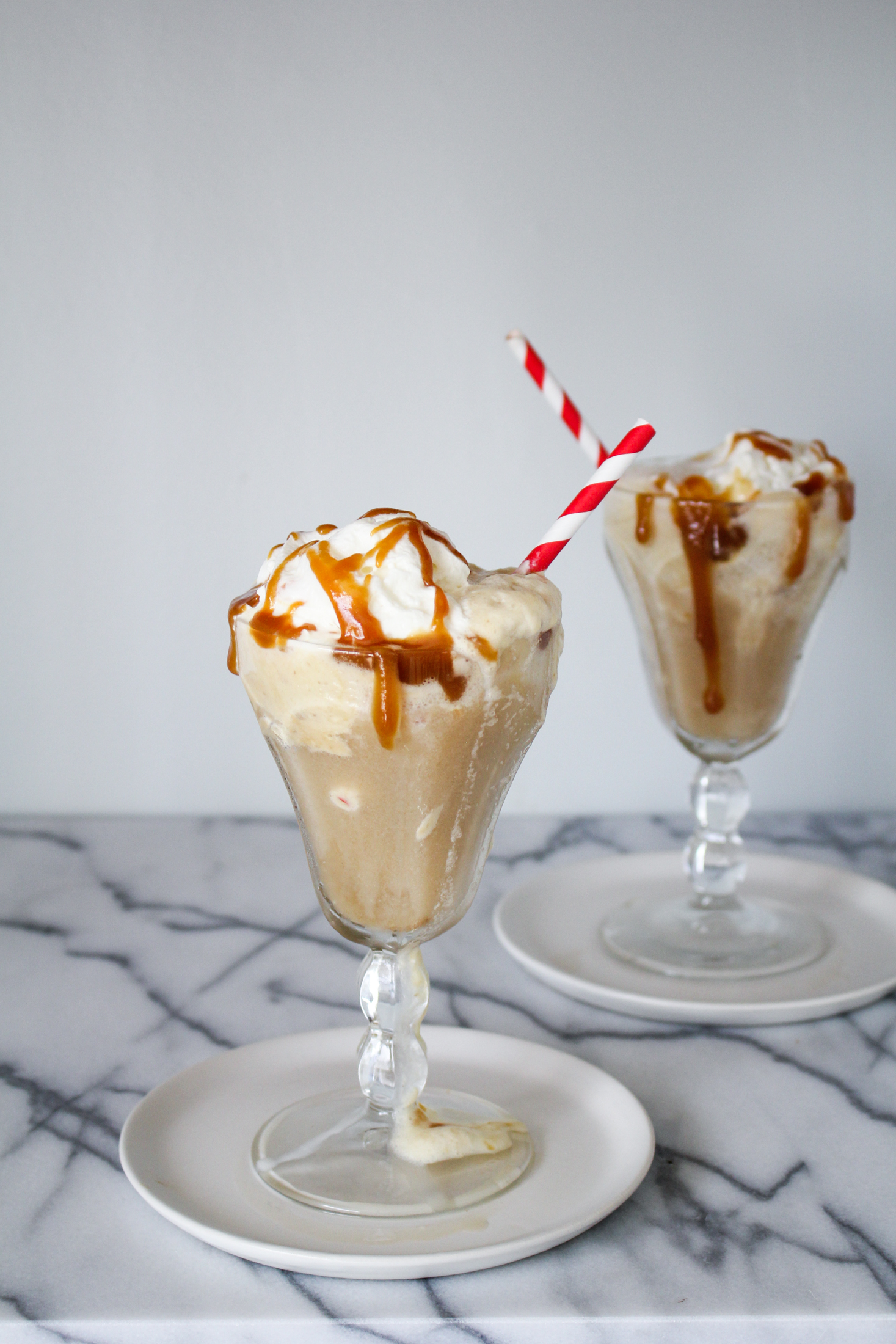 This ice cream is an evolution of my favorite recipe, which started with the NY Times Strawberry Sour Cream Ice Cream, morphed into Blackberry Goat Cheese Ice Cream, and here takes the form of Tahini Caramel Date Ice Cream. The custard is almost as thick fridge-cold as it is frozen, which is just the way I like it. For the floats, pour a splash of bourbon in the glass, top with cream soda, add a scoop of ice cream, more cream soda, then finally top with whipped cream and a drizzle of extra caramel and you will be in instant ice cream heaven. For kids, just skip the bourbon. This combination of flavors – dates, tahini, caramel, cream soda, and bourbon – went above and beyond what I was dreaming of. Now I just have to make the ice cream last the whole weekend.
Like what you just read? Subscribe to Katie at the Kitchen Door in the box on the right, on Feedly or Bloglovin', or follow along on Facebook, Twitter, Pinterest, and Instagram. Thanks for reading!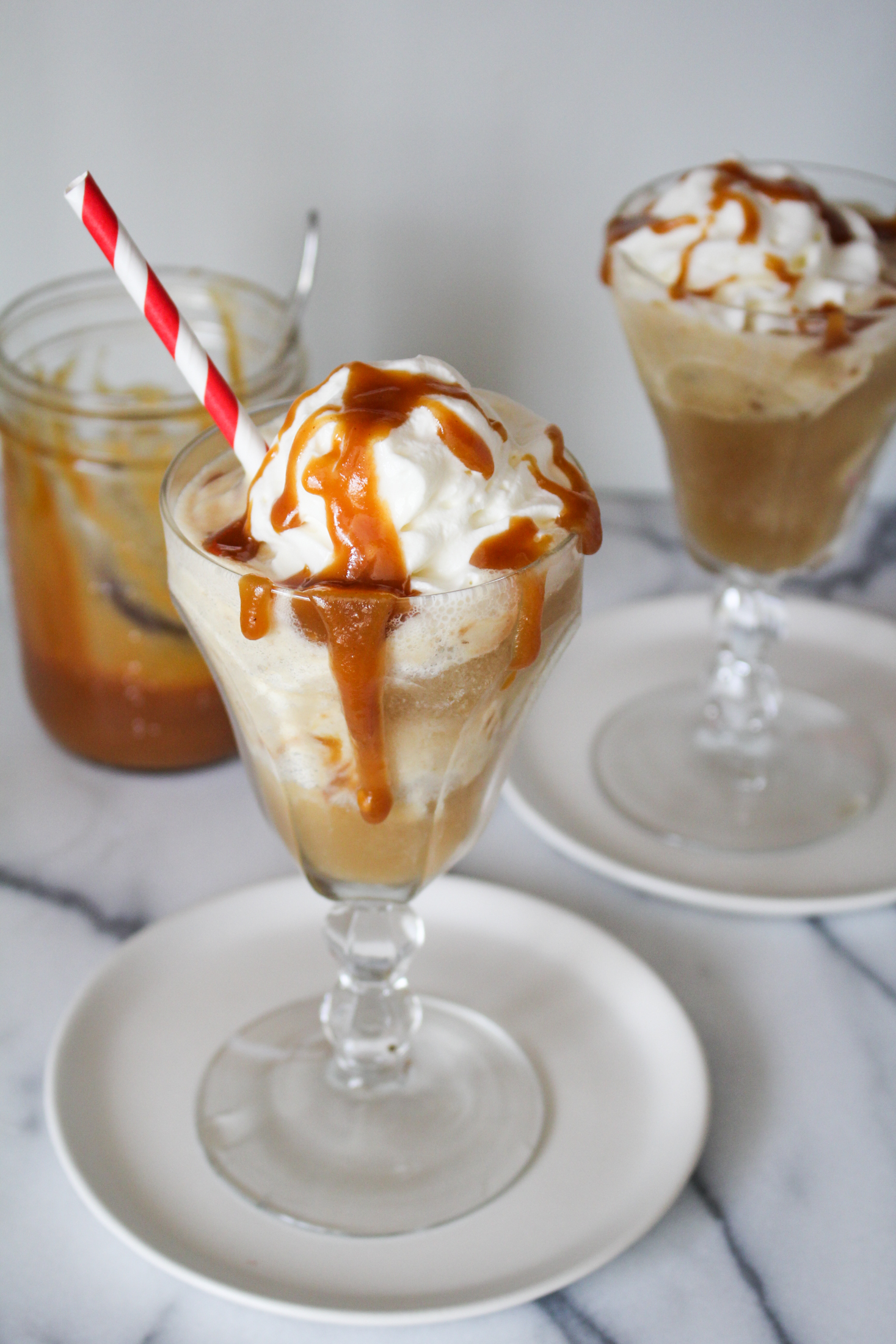 Tahini Caramel Ice Cream Floats
Serves 2. Inspired by Bon Appetit.
2 oz. Bourbon
1 bottle cream soda
2 scoops Tahini Caramel Date Ice Cream, recipe below
whipped cream
Tahini Caramel Sauce, for drizzling
Add 1 oz. Bourbon to the bottom of two glasses or sundae dishes. Top each with a splash of cream soda and 1 scoop of ice cream. Pour remaining cream soda over ice cream until glass is almost full. Top floats with whipped cream and tahini caramel sauce.
Tahini Caramel Date Ice Cream
A Katie at the Kitchen Door original recipe, originally inspired by NY Times. Makes 1 1/2 quarts ice cream.
7 egg yolks
1 c. sugar, divided
1 1/2 c. heavy cream
1/2 c. whole milk
10 whole pitted dates
1 tsp vanilla extract
4 oz. neufchatel / low-fat cream cheese
1 cup of Tahini Caramel Sauce
Whisk the egg yolks and 1/2 cup of the sugar together in a large, heatproof bowl, until yolks are pale yellow. Set aside.
Add heavy cream, whole milk, dates, and remaining 1/2 cup of sugar to a large saucepan. Whisk briefly to combine, then heat over medium-low heat, whisking occasionally. When the cream mixture comes to a gentle simmer, remove from the heat and immediately transfer to a high-powered blender. Blend on high until dates are fully incorporated into the cream (always be extra careful when blending hot liquids!). Pour the hot cream mixture directly over the egg yolks, whisking the egg yolks vigorously as you do so to temper the yolks. Then return the mixture to the saucepan. Cook over medium-low heat, whisking constantly, until custard is thick, about 5 minutes, then remove from the heat.
Strain the custard through a fine-mesh sieve into a clean bowl, discarding any solids that are left behind. Stir the vanilla extract into the strained custard. Add the cream cheese to the custards in small pieces, and whisk until cream cheese is fully melted into the custard. Cover the custard tightly and refrigerate until cold, at least 3 hours but ideally overnight.
Freeze the ice cream according to the directions of your ice cream maker. Just before the ice cream is done churning, drizzle the caramel sauce into the top of the ice cream maker so it swirls into the ice cream. Alternatively, you can transfer the churned ice cream to a loaf pan, drizzle the caramel sauce on top, and use a spatula to swirl the caramel into the ice cream. Transfer the ice cream to a container, cover tightly, and freeze until firm enough to scoop.
0