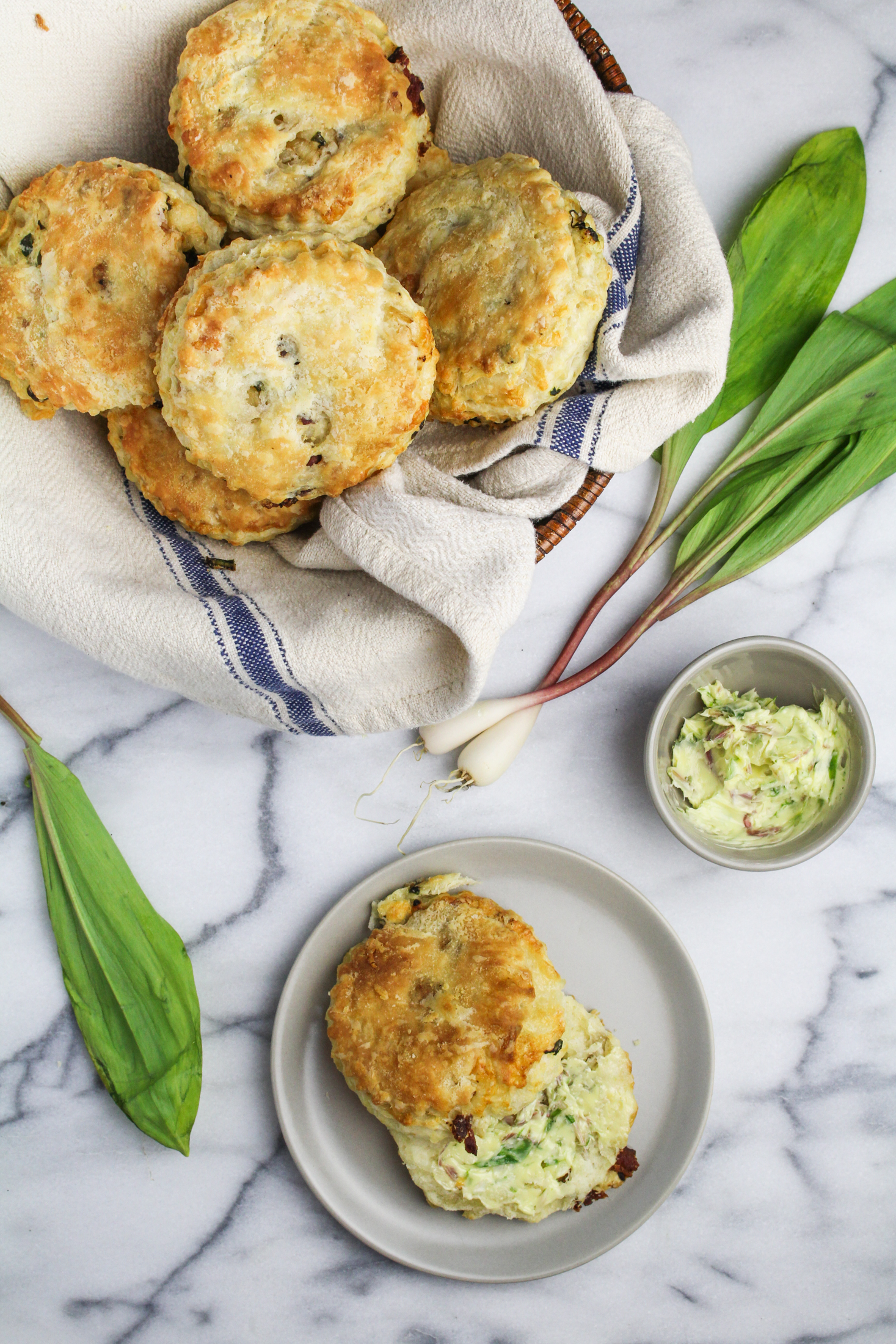 People ask me all the time if I like to travel. I think the answer is supposed to be, "yes, I love it!" but honestly it's a hard question for me to answer. There are parts I love – meeting and working with people from all over the world, spending hours wandering through a city that's hundreds of years old, the food, experiencing more climates and geographies than I ever thought I would, and there's even a small part of me that loves the glamour of "jetsetting," of being handed a glass of champagne when I sit down and watching my passport fill up with stamps. Importantly, I also love my actual job, the reason I travel so much.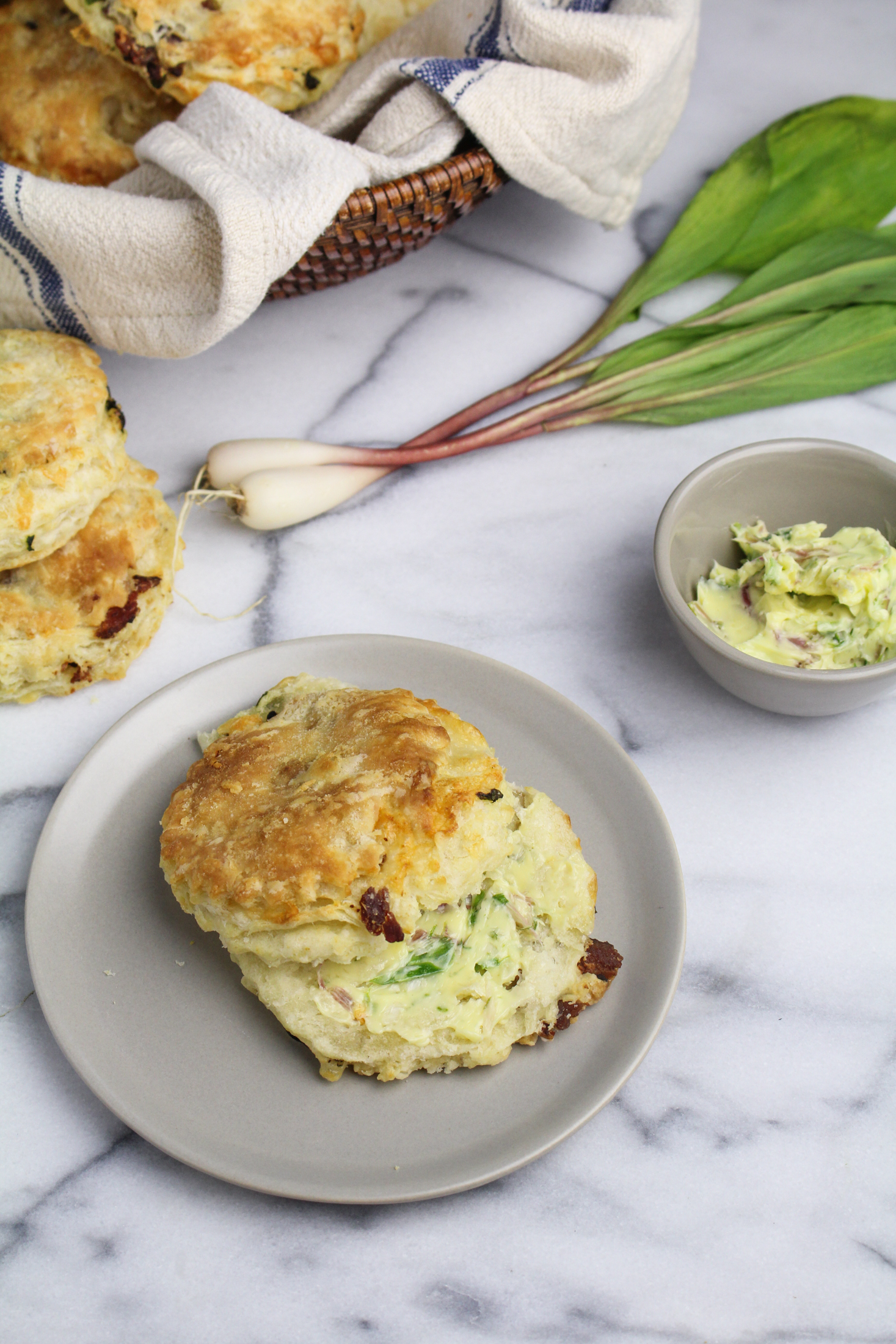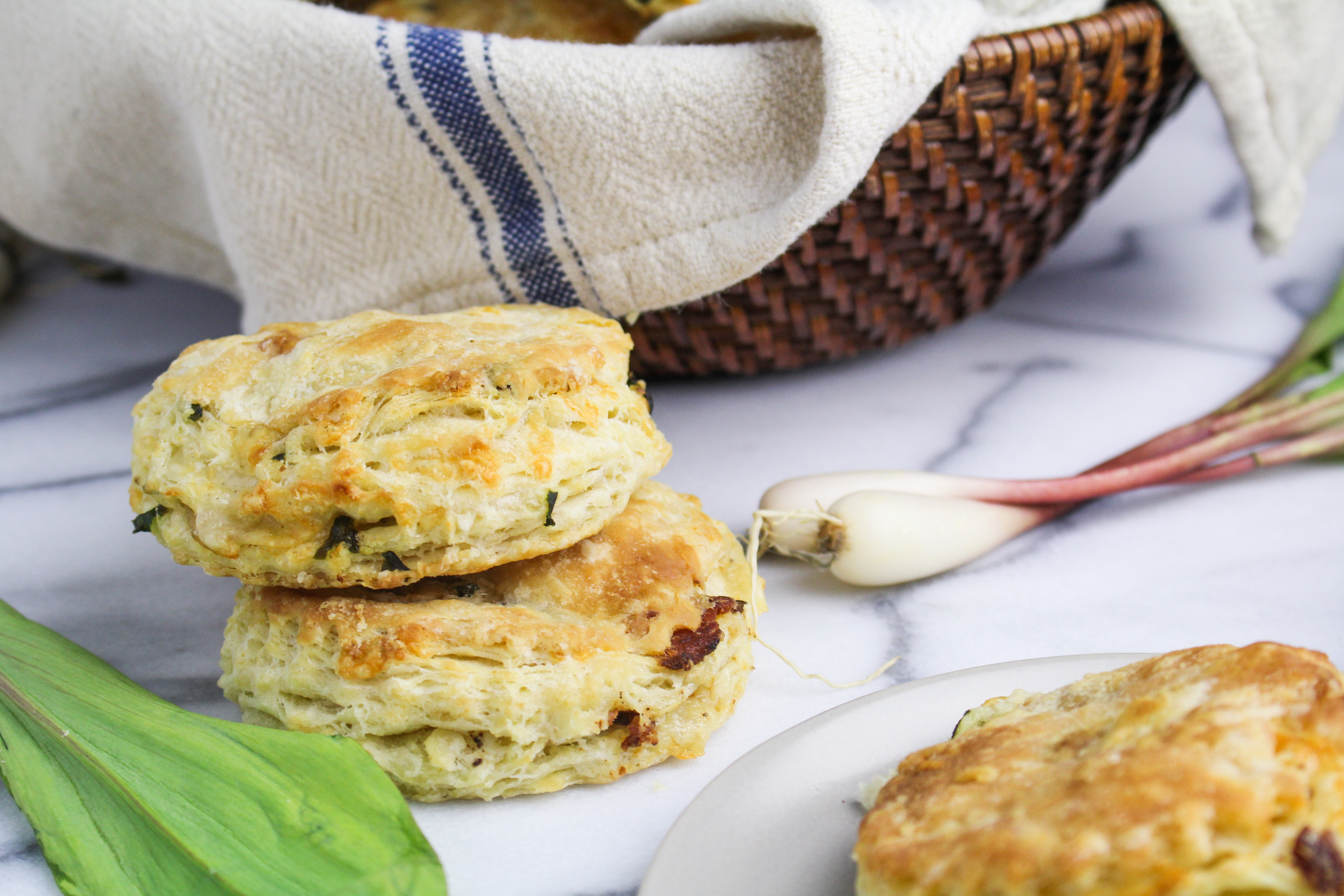 But there are also parts of travel that I hate – packing and unpacking, something that even with hours of practice still stresses me out. Airports, and canceled flights, and planes that catch on fire while you sit on the tarmac. The unavoidable low-level anxiety that accrues before any trip. Being perpetually tired, because days on the road start early with breakfast with our team and end late with long work dinners. The up and down, here and there frenzy of visiting two or more countries each month. Being always on. The constant tension between taking the weekend to explore whatever country I am in and going home to decompress and spend time with Trevor. The chaos of packing everything else I need to get done at home into the few days I have between trips. Mostly, I hate being gone, away, not at home. For me, this is less about the physical aspect of being in my house, although that's important too, and more about being away from Trevor, my family, and my friends.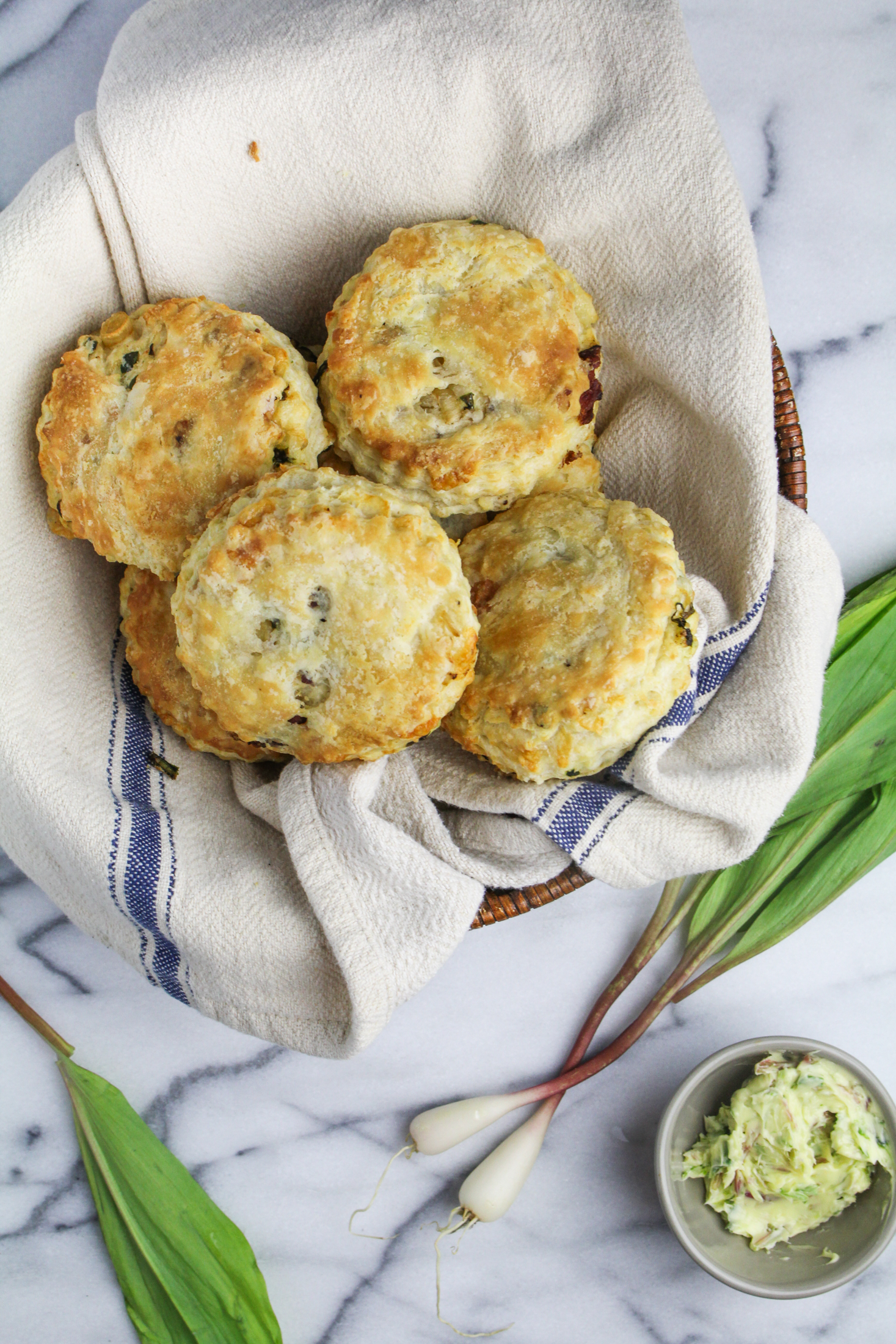 This weekend, though, I am home, and I am loving it. I am home and it is thrillingly sunny, the birds are chirping, and we slept with the windows open just a crack. I puttered about in the garden, planting flowers of every shade in our increasingly whimsical border garden, a grand experiment in color. I sat on the porch and drank pink lemonade and sunburned my legs because it's shorts weather! And I made these biscuits, with ramps, because ramps are available now (and only now) and I am home now. These biscuits made the house smell incredible, and they are flaky and buttery and just cheesy enough. I had two of them, spread thickly with ramp butter, for dinner, along with half a bottle of rosé. It's nice to be home.
Like what you just read? Subscribe to Katie at the Kitchen Door in the box on the right, on Feedly or Bloglovin', or follow along on Facebook, Twitter, Pinterest, and Instagram. Thanks for reading!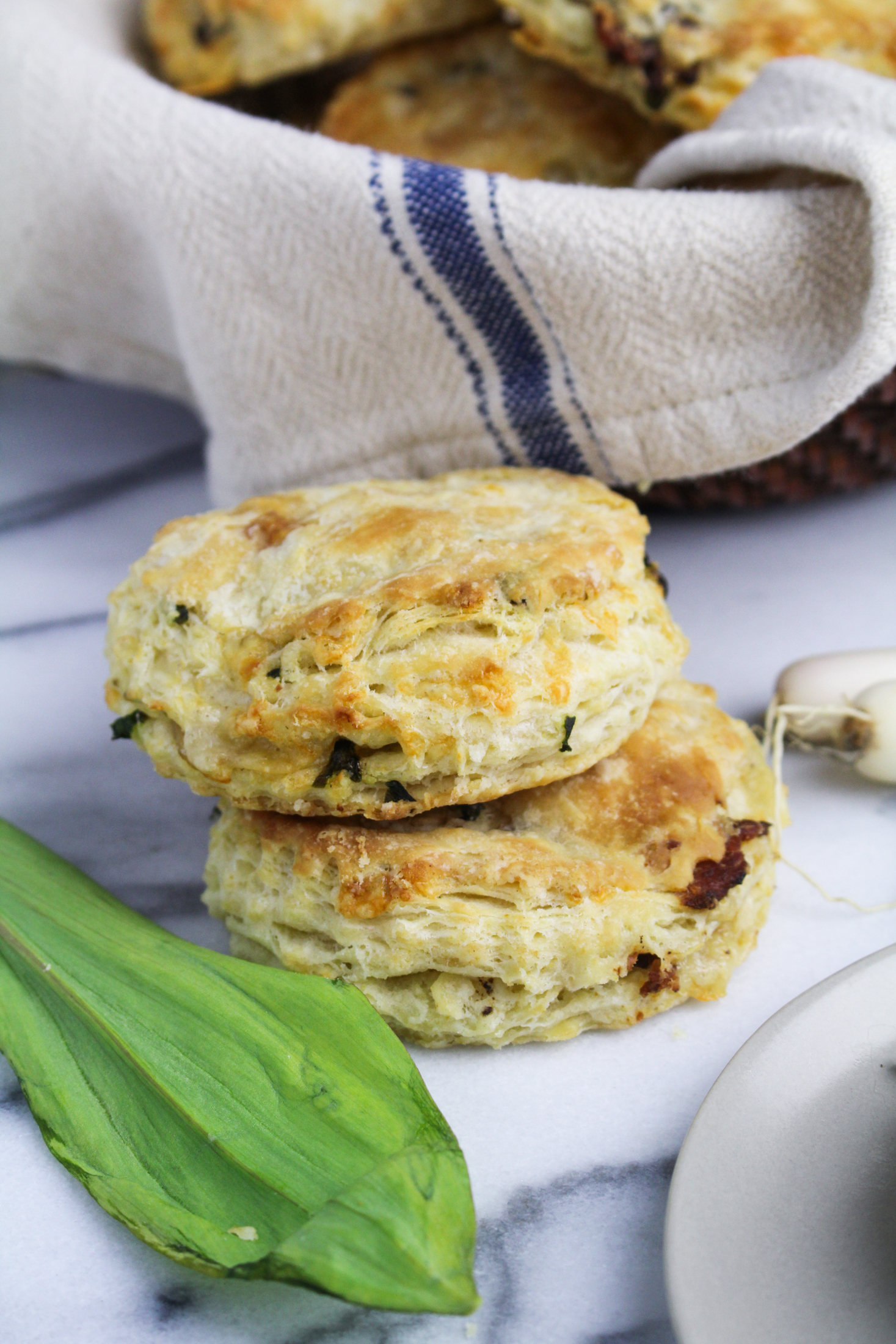 Ramp, Bacon, and Cheddar Buttermilk Biscuits
Recipe adapted from Serious Eats. Makes 10-12 biscuits.
3 pieces bacon
4-6 fresh ramps, thoroughly washed. roots trimmed and discarded, and white and green parts of ramp thinly sliced
2 c. all-purpose flour
 1 TBS baking powder
1/4 tsp baking soda
1 1/2 tsp kosher salt
1 stick butter, frozen, plus 2 TBS melted butter for brushing biscuits
1 c. buttermilk, cold
4 oz. sharp cheddar cheese, grated
Preheat the oven to 425°F. Line a baking sheet with parchment paper and set aside
Heat a frying pan over medium heat. Add the bacon and cook until crispy and brown, about 3-4 minutes per side. Remove the bacon to a paper-towel lined plate and lower the heat to low. Add the sliced ramp whites and greens to the bacon grease and saute for 60 seconds, then use tongs or a slotted spoon to transfer the ramps to the plate with the bacon. Set plate aside; remove the pan from the heat and let cool.
In a large bowl, whisk together the flour, baking powder, baking soda, and kosher salt until evenly combined. Use a box grater to grate the frozen butter into the flour mixture, then use your hands to quickly toss the grated butter with the flour so that the flour fully coats the butter. Use your fingers to break up any large chunks of butter so that the entire mixture is coarse. Pour the cold buttermilk into the flour-butter mixture, and use a fork to gently mix the dough until it is shaggy and damp.
Turn the dough out onto a lightly floured surface and use a rolling pin to roll it into a 12 inch by 12 inch square, about 1 inch thick. Sprinkle the grated cheddar cheese and ramps over the top of the dough. Finely chop or crumble the cooked bacon and sprinkle over the top of the dough, pressing the bacon bits in slightly. Fold the dough like you would fold a letter – fold the left third of the dough over the middle then fold the right third of the dough over the first two thirds, making a stack of three layers. Repeat this motion from top to bottom, so you have a small square. Gently roll the dough back out into a 12 inch by 12 inch square. Use a biscuit cutter or glass to cut 3-inch rounds out of the dough, re-rolling or hand-forming any scraps into additional biscuits. Place the biscuits on the baking sheet and brush with the melted butter. Bake until golden brown, about 15-17 minutes. Remove from the oven and let cool slightly. Best served warm. Store any leftovers in the fridge.
2