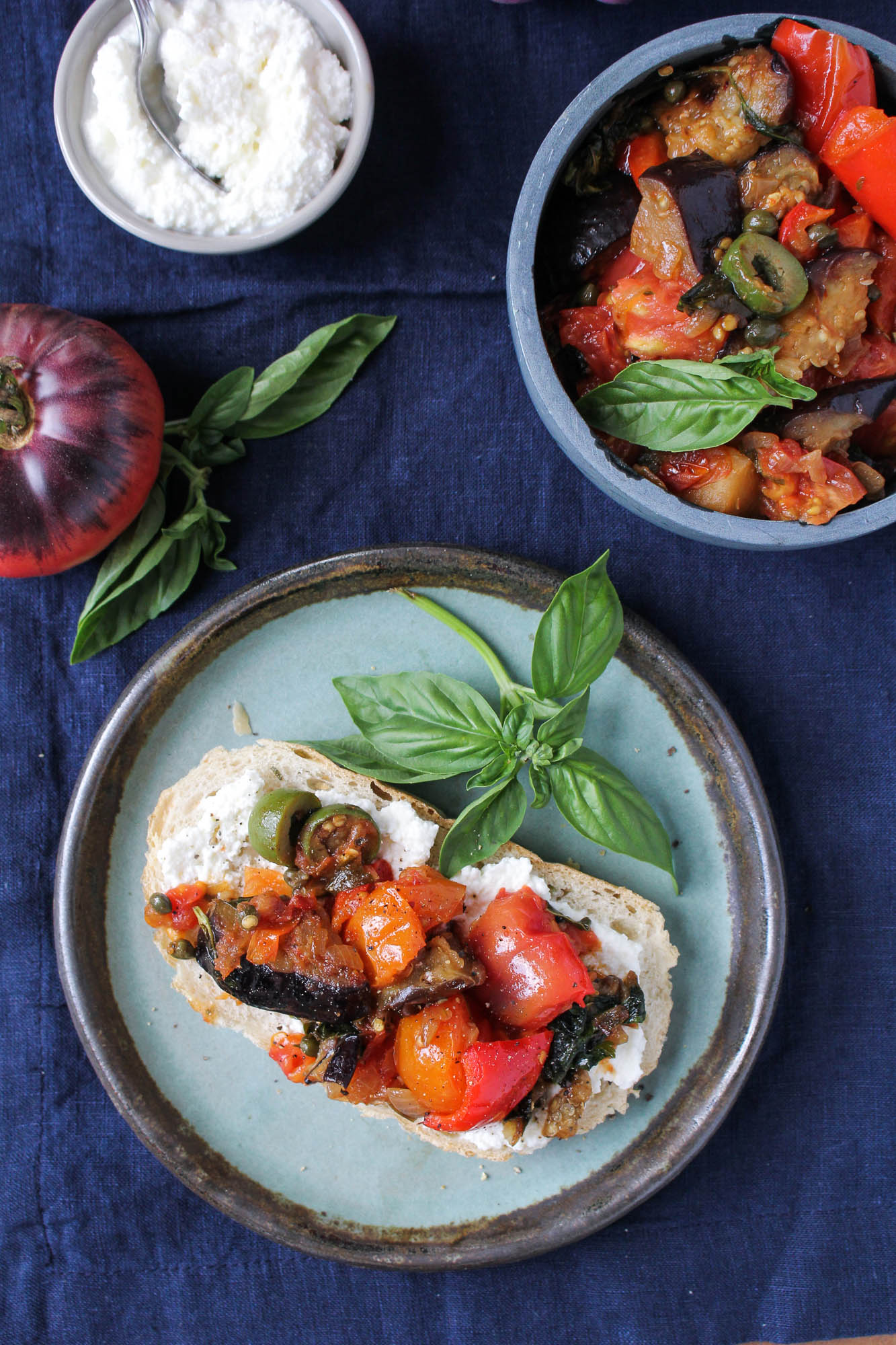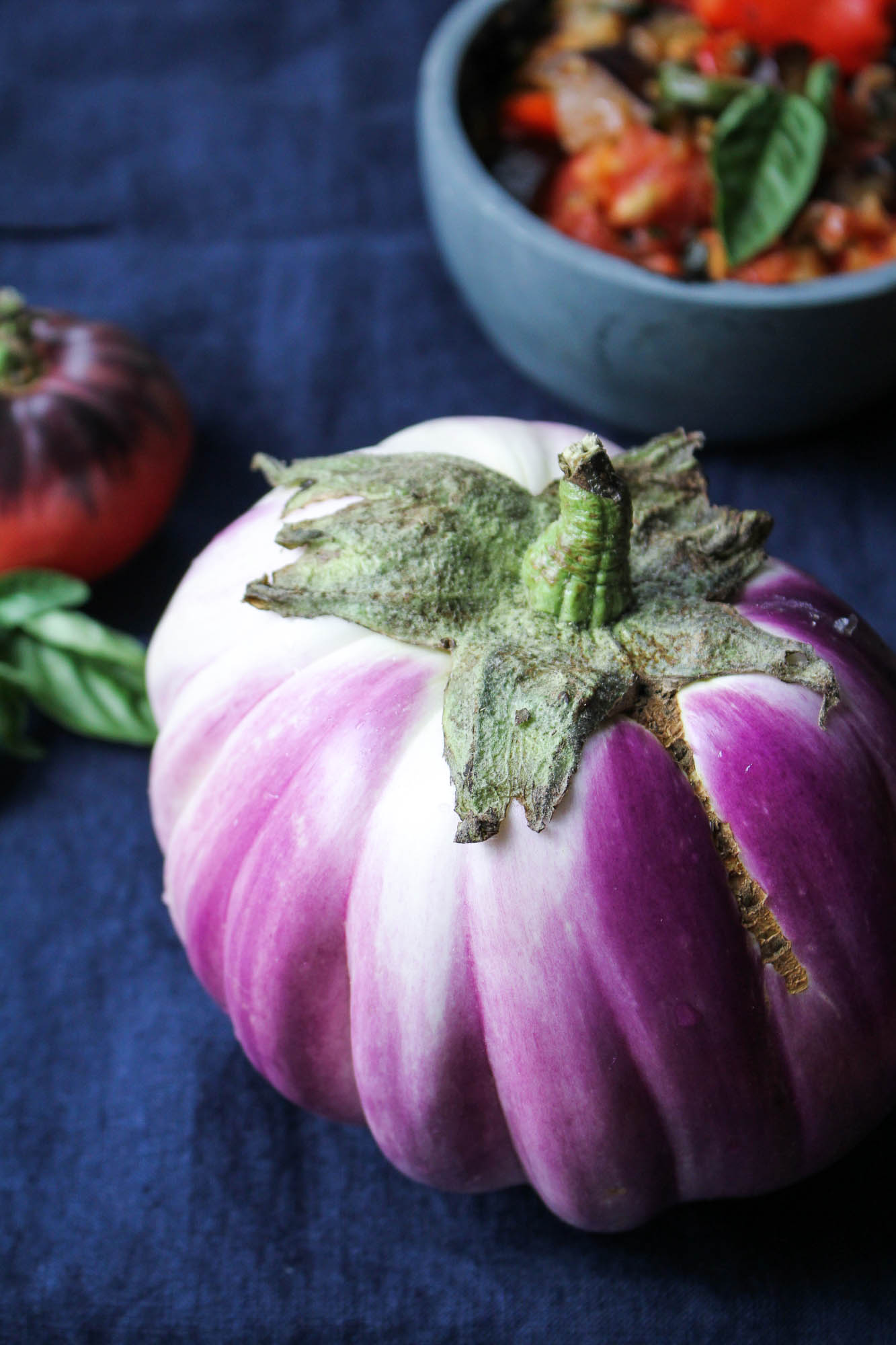 I'm home! It's lovely to be here, truly. I have one more trip to Chile the last week of August and then it looks like I might be here for six weeks. Six weeks! After the year I've had, that is my idea of the ultimate luxury – it will be the longest stretch of time that I've had at home all year. Fingers crossed that nothing changes and it actually happens.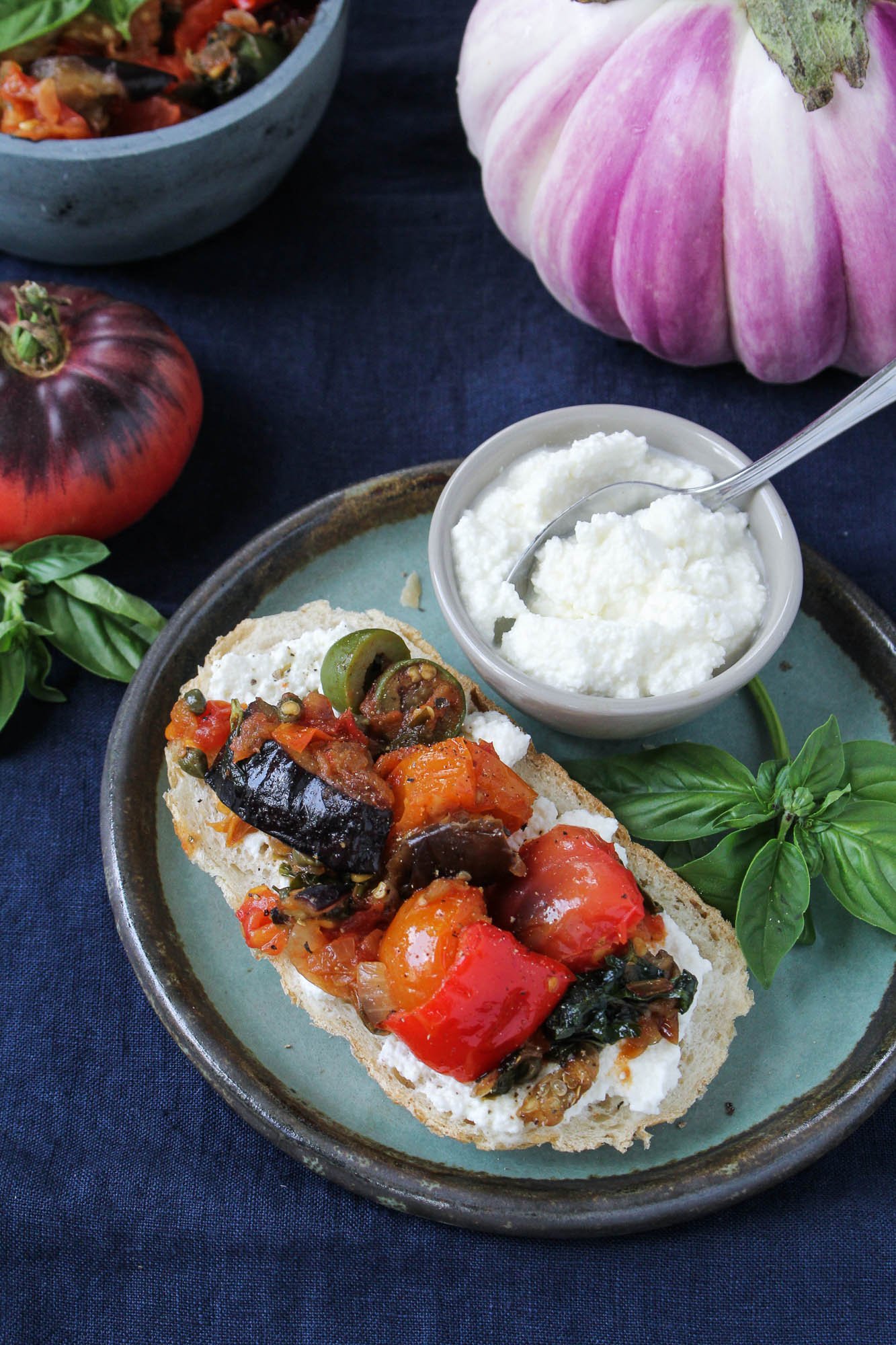 I needed this weekend. A weekend with no work, no house projects – just hanging out with Trevor and doing summery things. I think it might be the first weekend we've had like that all summer – June and July were consumed with packing and moving (and a long weekend in Colombia thrown in there), plus a few trips to Maine which is one of my favorite favorite things to do but is not the same as being at home, doing home things. We checked on the garden, spent a few hours at the beach, took a long Sunday afternoon nap, and ate plenty of good, summery food. It's really nice just to be together, too – absence makes the heart grow fonder and all that stuff.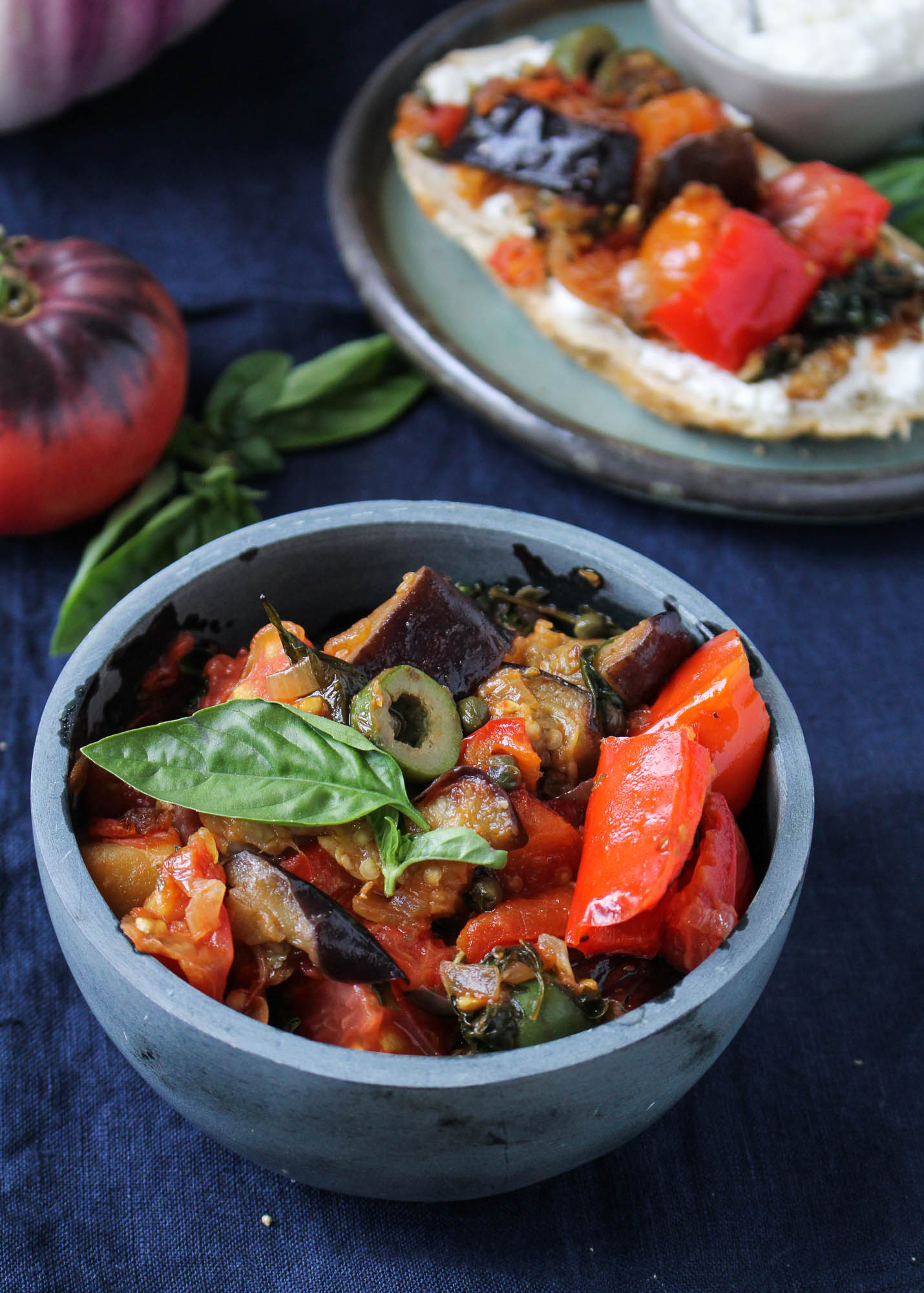 After visiting the garden, which is sort of in disarray since it hasn't exactly been a priority this year, we used the handful of tomatoes we picked and the eggplant my dad brought us to make a quick caponata for lunch. Caponata is a lovely way to use up August produce – it's easy, herbal, doesn't require you to turn on the oven, and is as good cold as it is hot. It can be tossed with pasta, or simply slathered on a good piece of sourdough along with a dollop of creamy ricotta. We opted for the latter serving method and it was perfect.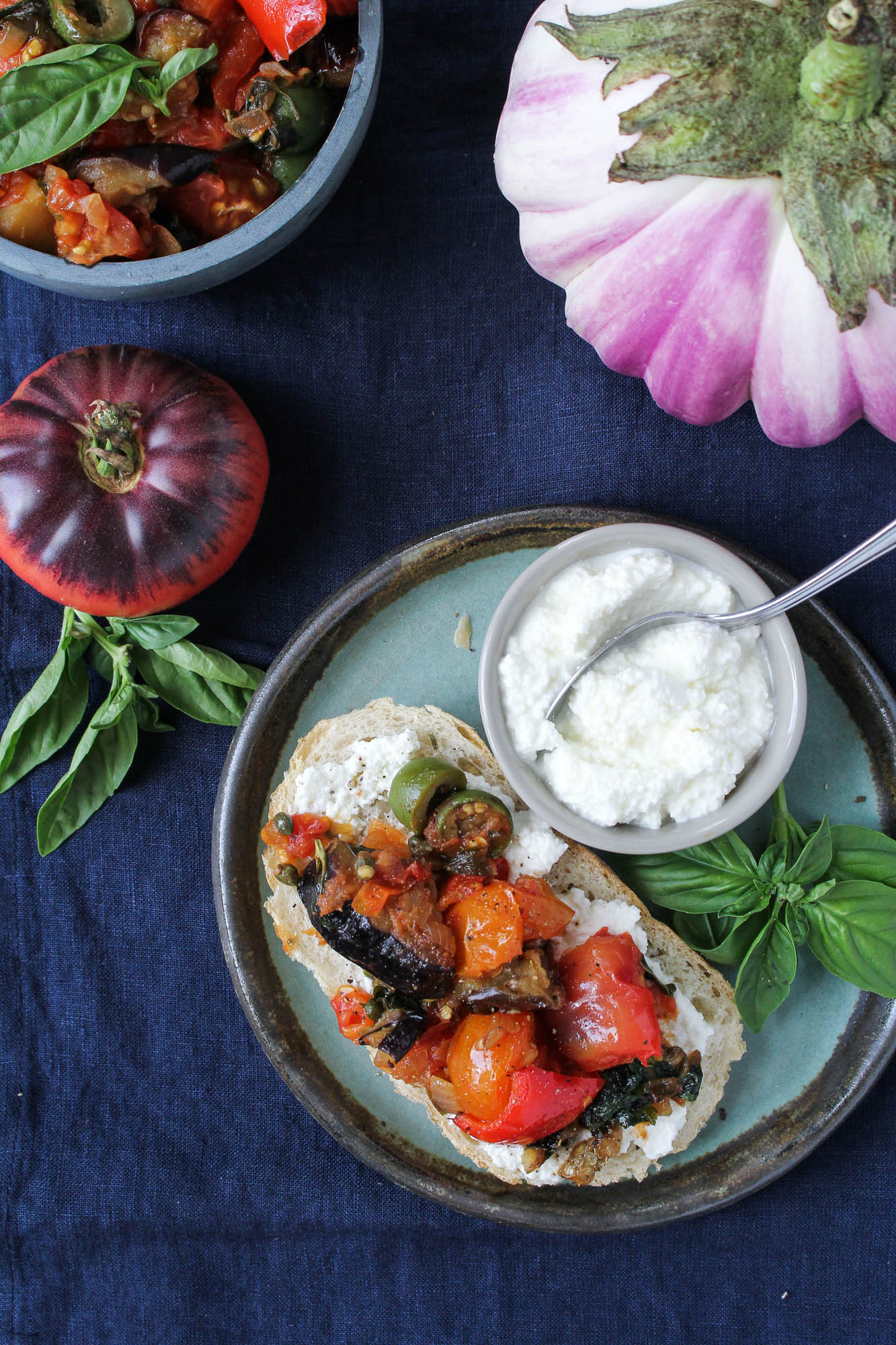 Sicilian Eggplant Caponata
Adapted slightly from Green Kitchen Travels. Serves 4.
1/4 c. olive oil
1 large eggplant, cut into 1-inch cubes
1 sweet red pepper, seeded and cut into 1-inch pieces
2 tsp dried oregano
1/2 tsp red pepper flakes
sea salt
4 garlic cloves, peeled and thinly sliced
1 small onion, minced
1 large handful basil leaves, torn into pieces
1 large handful parsley leaves, roughly chopped
1 large handful mint leaves, roughly chopped
4 medium tomatoes, cut into large pieces
3 TBS capers, drained
16 green olives, cut in half
1 TBS apple cider vinegar
1 loaf sourdough bread, for serving
1/2 c. ricotta cheese, for serving
Heat the olive oil over medium heat in a large frying pan. Add the eggplant, red pepper, oregano, and red pepper flakes. Season with sea salt. Saute until eggplant is beginning to brown, about 5-8 minutes.
Add the garlic, onion, basil, parsley, and mint to the pan. Saute until onion is soft and herbs are wilted, about 3-4 minutes. Add the tomatoes, capers, olives, and apple cider vinegar and cook until veggies are soft and saucy, about 15-20 minutes. Taste and adjust seasoning as desired.
Cut sourdough into thick slices, and spread each slice with a thick layer of ricotta. Top with a heaping spoonful of the caponata and serve. Caponata will keep in the fridge for 3-5 days.
3