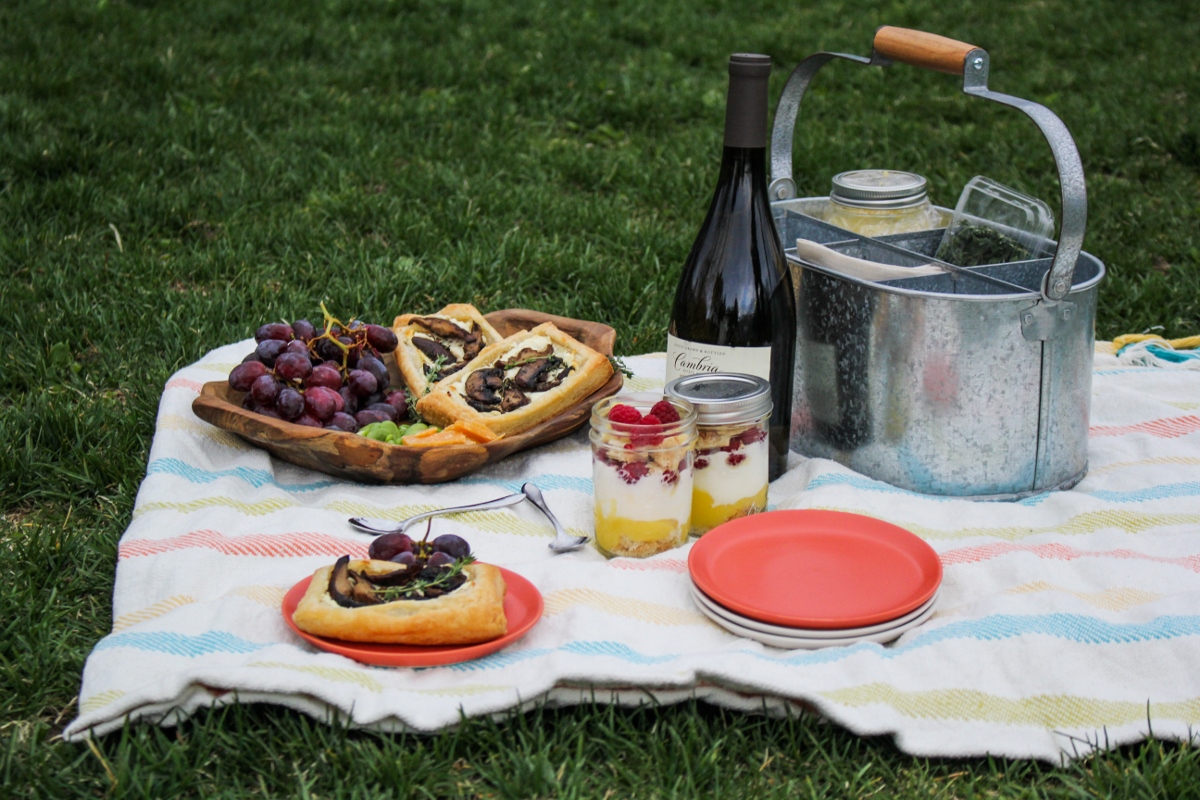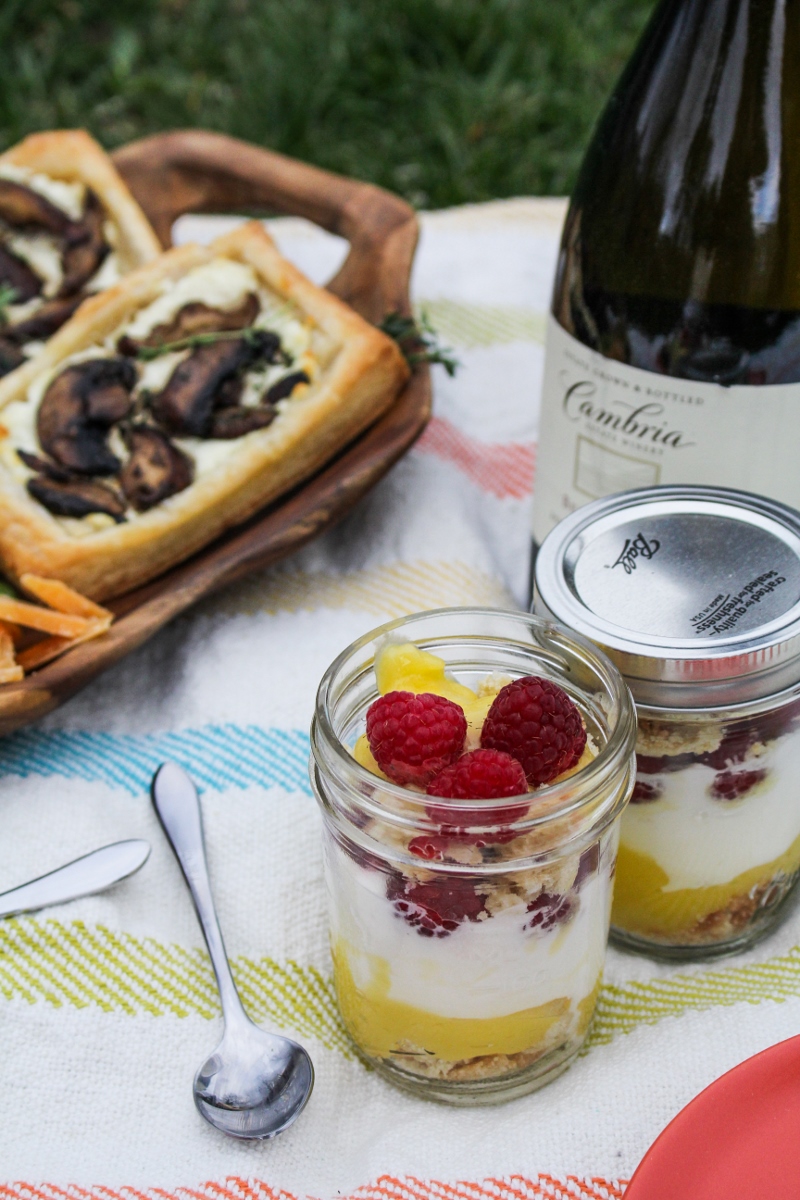 It's a bit impossible for me to believe that it's already May. I was having this debate with my manager yesterday – whether time moves more slowly or more quickly when you're incredibly busy. I say quickly. With all the planes and coming and going, I feel as if I'm in a constant state of transit, never quite settled. It's not my favorite feeling, but I'll admit that being a frequent traveler has a certain glamour to it. Anyway, between airports and planes and a never-ending Boston winter and buying a house, the last 5 months seems to have slipped right by, and now it's the first of May. It was unreasonably chilly outside today, but I still woke up this morning excited about spring and summer and hopefully carving out some time to really enjoy this season. May is really a lovely, happy month. It has Trevor's birthday, cinco de mayo, the season's first BBQs, Memorial Day Weekend… and Mother's Day.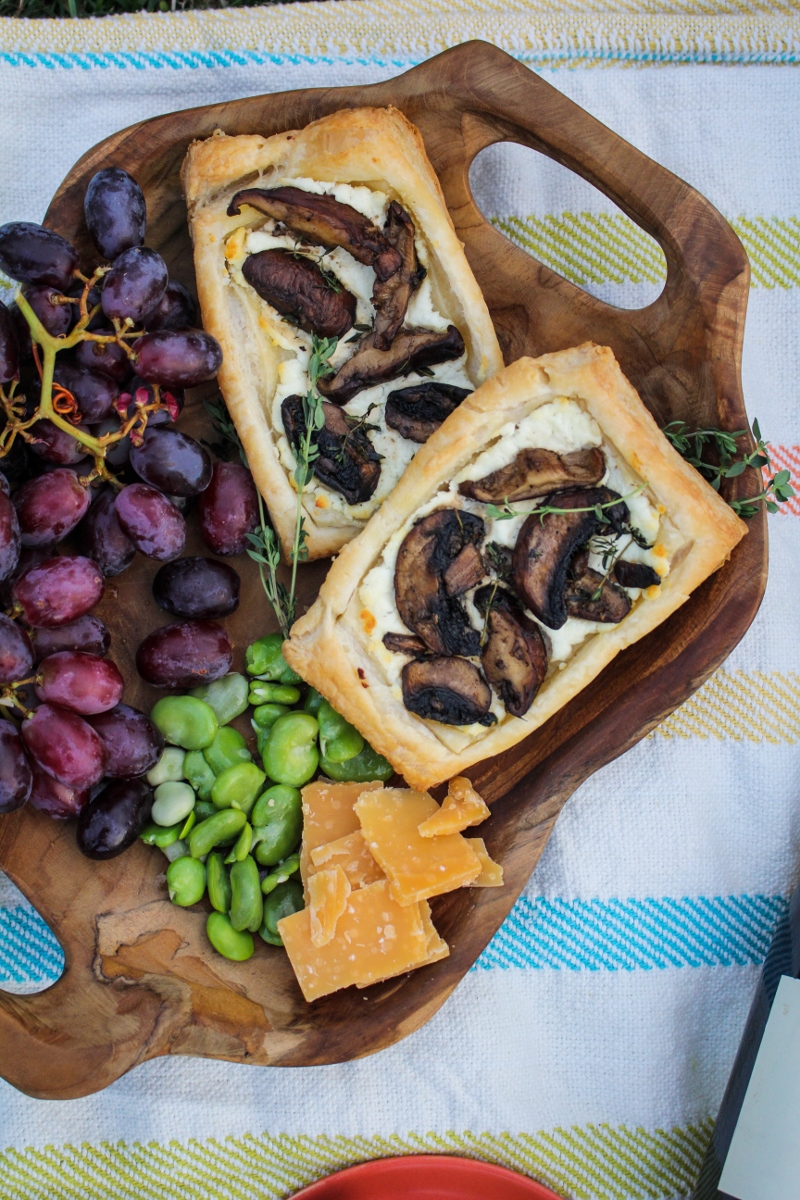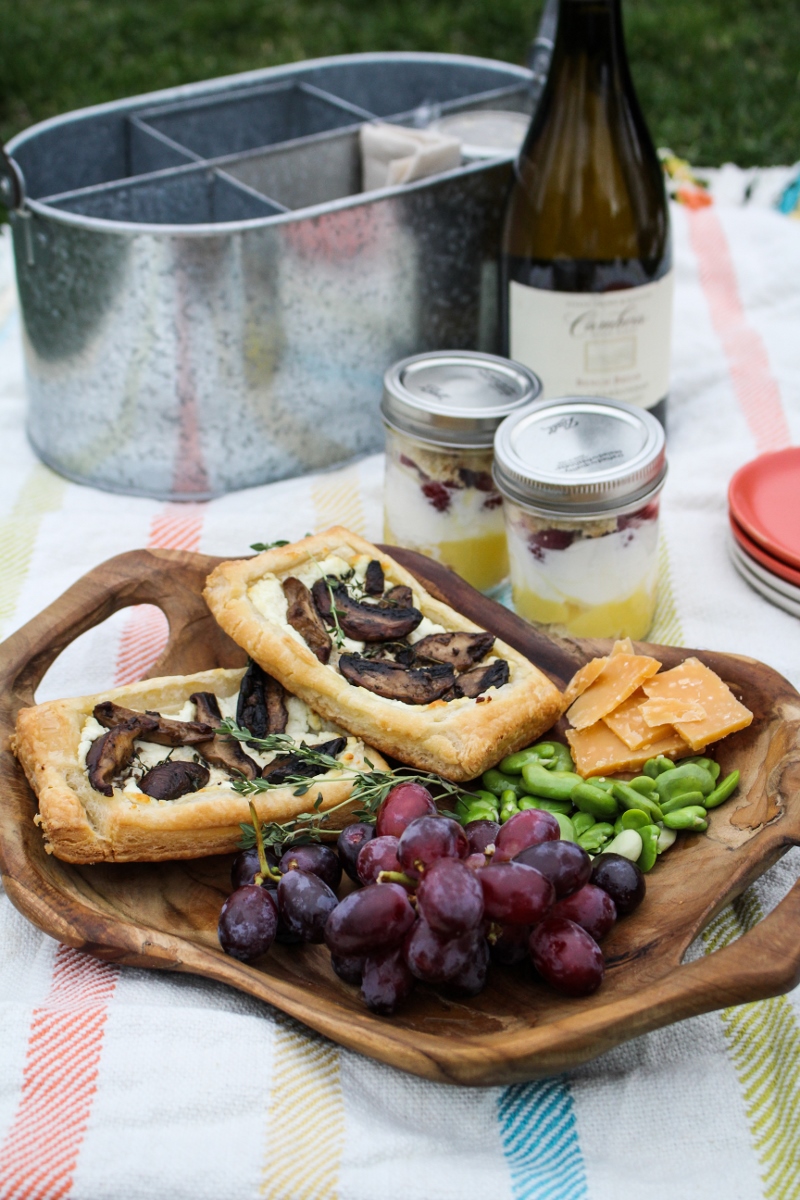 My first picnic of the year was in honor of my mom, although she wasn't actually there, which I'm sure she will mention to me as soon as she sees this post. (Don't worry, mom, I will give you your own picnic when it is actually Mother's Day — this picnic was just in preparation so that the real one can be as good as possible. And so that other people could read this and plan picnics for their moms. Also, I will bring you a trifle on Sunday.) Mothers are wonderful, special people who pour a whole lot of energy and love and heart into ensuring that we, their children, are safe and well-fed and happy and that ultimately we turn out alright. They are worth celebrating, probably a lot more frequently than once a year, but let's start there. Brunch is perhaps the most typical way to celebrate Mother's Day, but I think that a picnic is an equally lovely way to treat mom to something special. If the weather cooperates, it's a great way to linger over a meal, enjoying the outdoors, each other's company, and some light and spring-like dishes.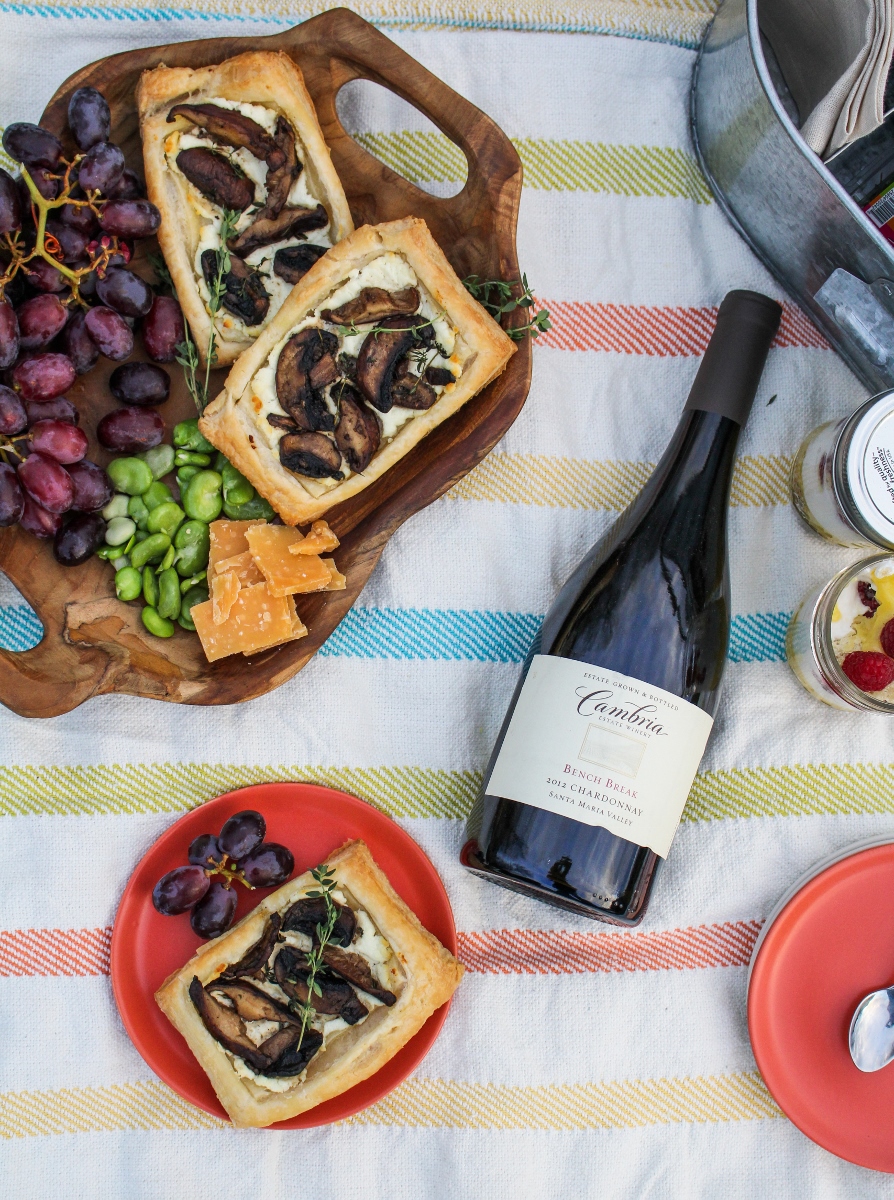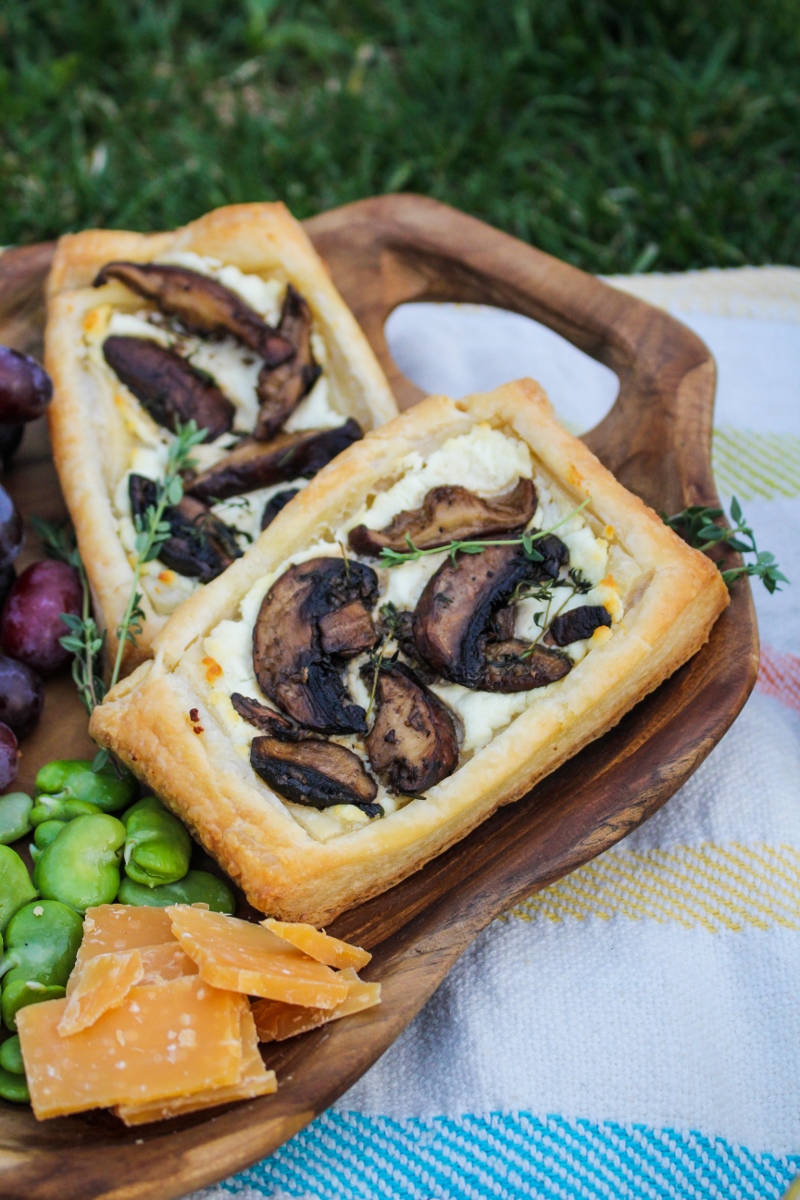 The savory part of this picnic is Mushroom and Goat Cheese Savory Squares, which is just a fancy name for "puff pastry tarts." These are super simple to prepare: the mushrooms are sliced and sautéed with butter, garlic, Chardonnay, and thyme, then baked along with goat cheese on store-bought puff pastry. Despite being easy to make, they look and taste super elegant, thanks to the wonderful amount of butter in puff pastry. For dessert, there are Mini Lemon Curd Trifles. Trifle, because it reminds me of my mother; mini, because packing things in mason jars is trendy and perfect for picnics; and lemon curd, because I love it and it screams springtime. The trifle layers are lemon shortbread, lemon curd, whipped cream, and fresh raspberries. I could have eaten about 6 of these little trifle mason jars on my own, they were so good. And of course, the wine! A bottle of Cambria's Bench Break 2012 Chardonnay is the perfect thing to bring along, because it's a lovely match for the mushrooms, goat cheese, lemons, and buttery pastry and shortbread.
Find the recipes for the Mushroom and Goat Cheese Savory Squares and the Mini Lemon Curd Trifles over on the Cambria Wines blog!
Disclaimer: This post is sponsored by Cambria Wines. All opinions are honest and my own.
Like what you just read? Subscribe to Katie at the Kitchen Door on Feedly or Bloglovin', or follow along on Facebook, Twitter, Pinterest, Instagram, or Google+. Thanks for reading!
14