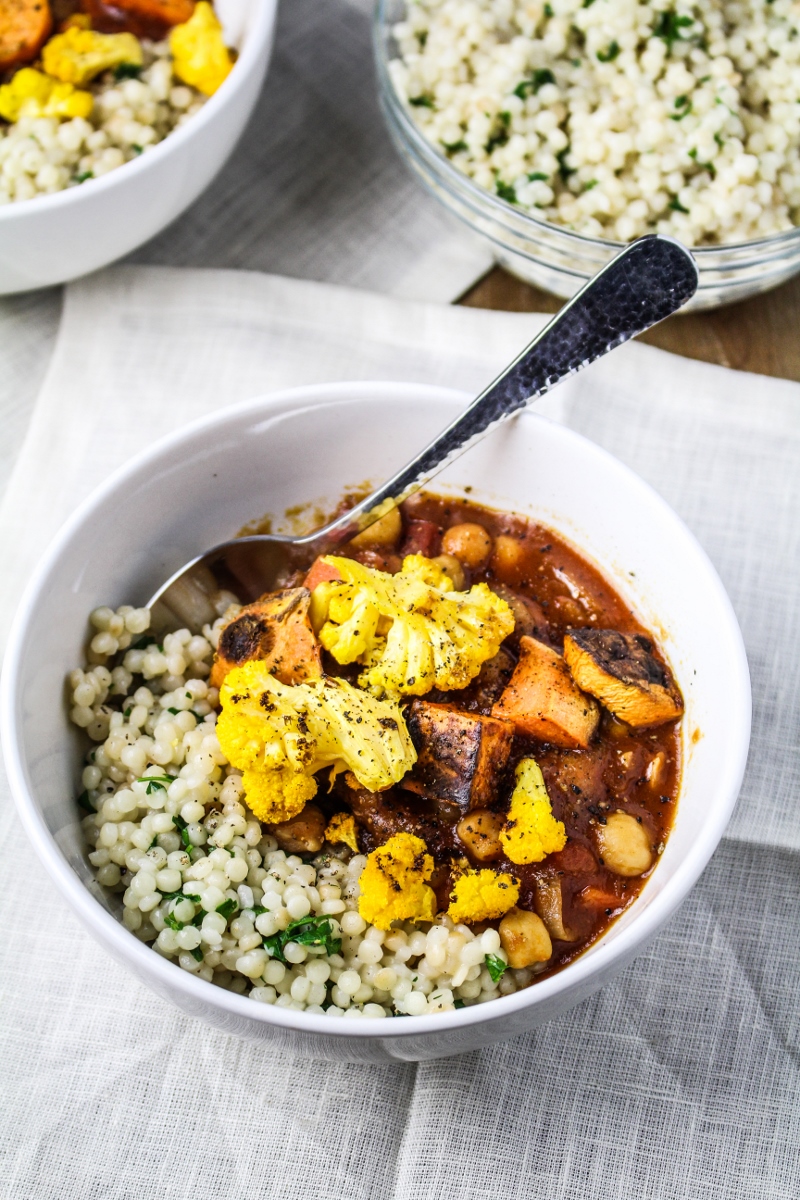 This blog has not been getting a lot of love lately, and I feel bad about it. Not bad in a guilty way, per se, more just frustrated because I don't have the energy or time to put into something I love. Between everything going on at work, my increasingly insane travel schedule, and our frenetic search for a house (alongside seemingly every single other young couple in Boston) my mind/energy is pretty-well consumed. Still, I'm here today, and on sunny mornings like this one where spring seems like a real possibility instead of just a daydream, the light at the end of the tunnel feels closer.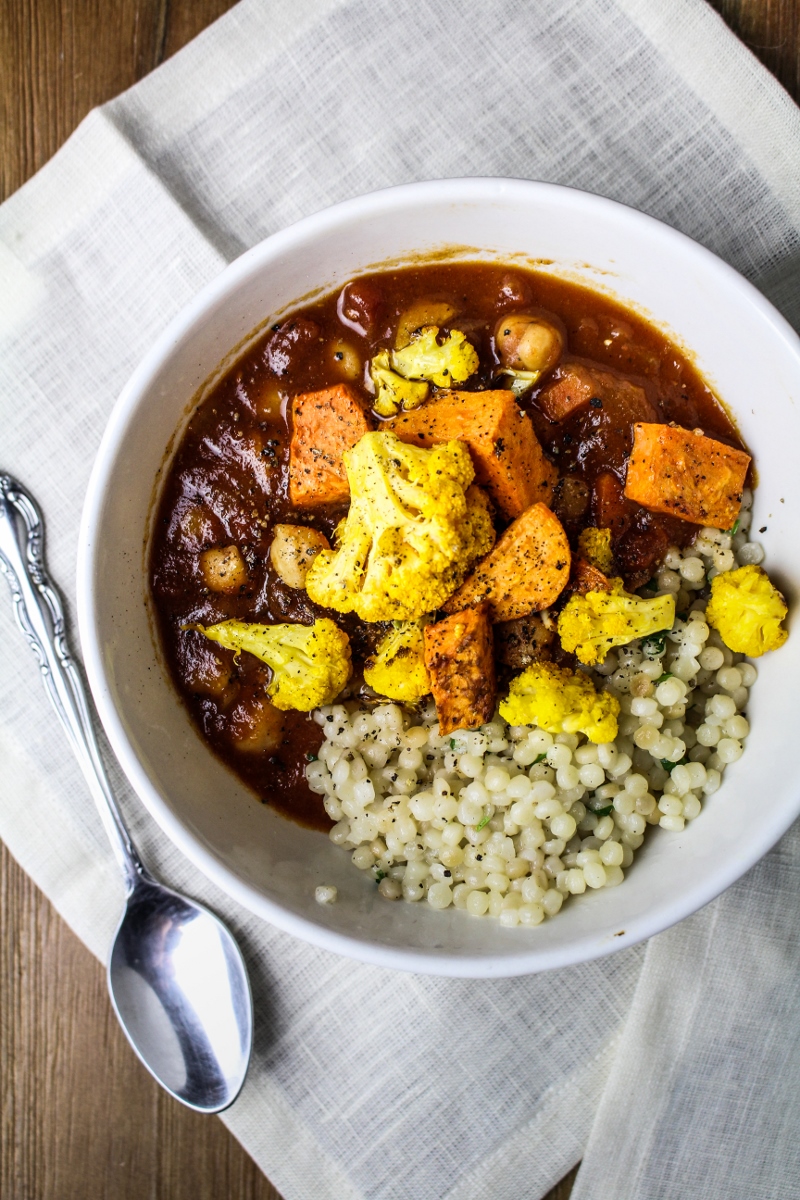 Although I've been home from my last trip to Latin America for a little over a week and at this point, my next trip is closer than my last one, I feel like I'm just getting reoriented to life at home. I'm still craving almost all of the things I was when I got off the plane: spending as much time as I can with Trevor, a few lazy mornings spent in a bed that is gloriously familiar, and food that is not some variation of steak, fried plantains, fried eggs, or more steak. Thankfully, I'm no longer craving clean laundry – that, at least, I took care of right away.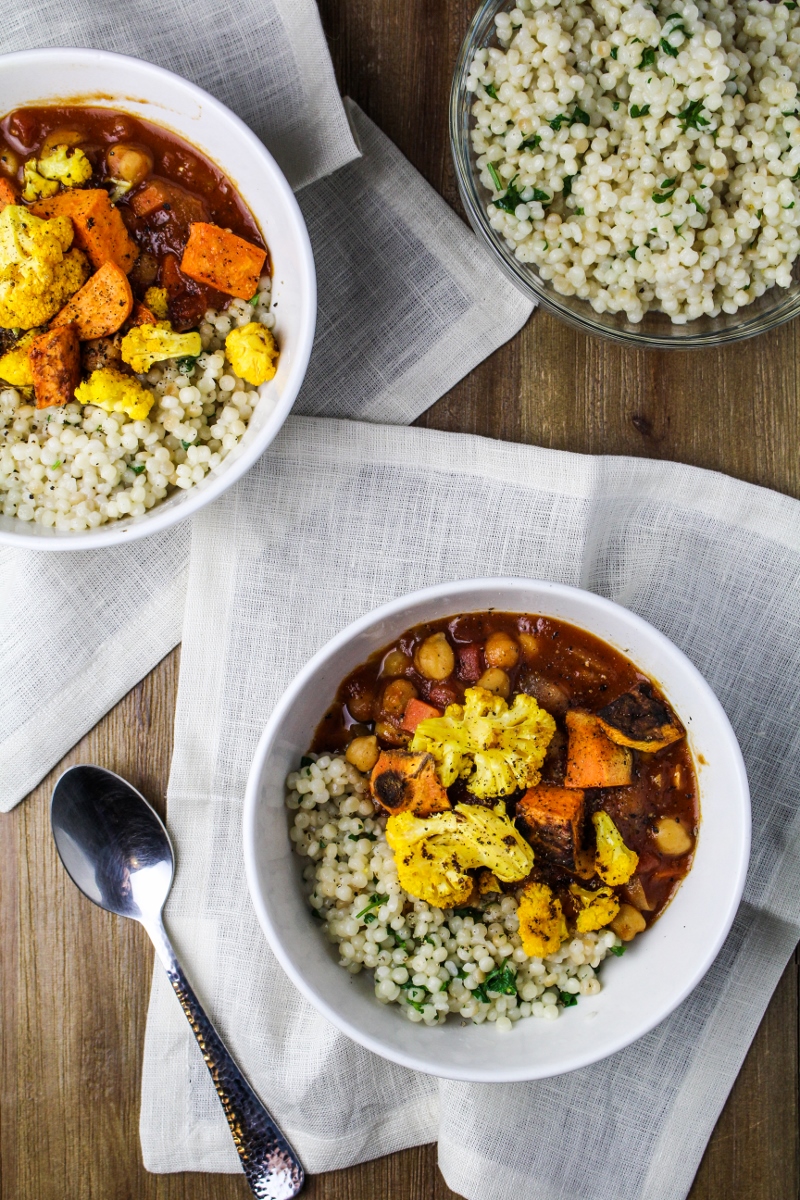 It's a bit tricky to get back into the kitchen after a two-week hiatus. It doesn't help that the fridge is usually a wasteland. The first thing I reach for are leftovers, tucked away in the freezer for times when I'm really not sure what to cook. After that, I make things that are familiar and simple and that utilize the pantry staples we always have on hand – omelettes, pastas, soups, big bowls of grains and lentils. It takes a few days for my own creative juices to get flowing again, and therefore for me to remember how to blog. Add to that the fact that it's still unseasonably cold and snowy in Boston, making it hard to focus on healthy cooking and eating when all I want is chicken pot pie and creamy pastas. Still, on Thursday I started envisioning a middle-eastern chickpea stew, something packed with vegetables to help me recover from two weeks of overeating, but still warm and comforting enough to help us deal with the freezing weather. Yesterday we finally made it to the grocery store to restock our fridge, and last night, the stew became a reality. Really it's somewhere between a stew and a vegetarian tagine, with sweet dried apricots plumped up from the rich broth, hearty chunks of sweet potato and cauliflower, and a thick, sweet-and-sour, almost sauce-like broth. Pomegranate molasses, preserved lemon, cinnamon, coriander, harissa, cumin, and nutmeg are the flavor base, making for a sweet and warming dish. Served over a big bowl of Israeli couscous, it's a keeper recipe.
Like what you just read? Subscribe to Katie at the Kitchen Door in the box on the right, on Feedly or Bloglovin', or follow along on Facebook, Twitter, Pinterest, Instagram, or Google+. Thanks for reading!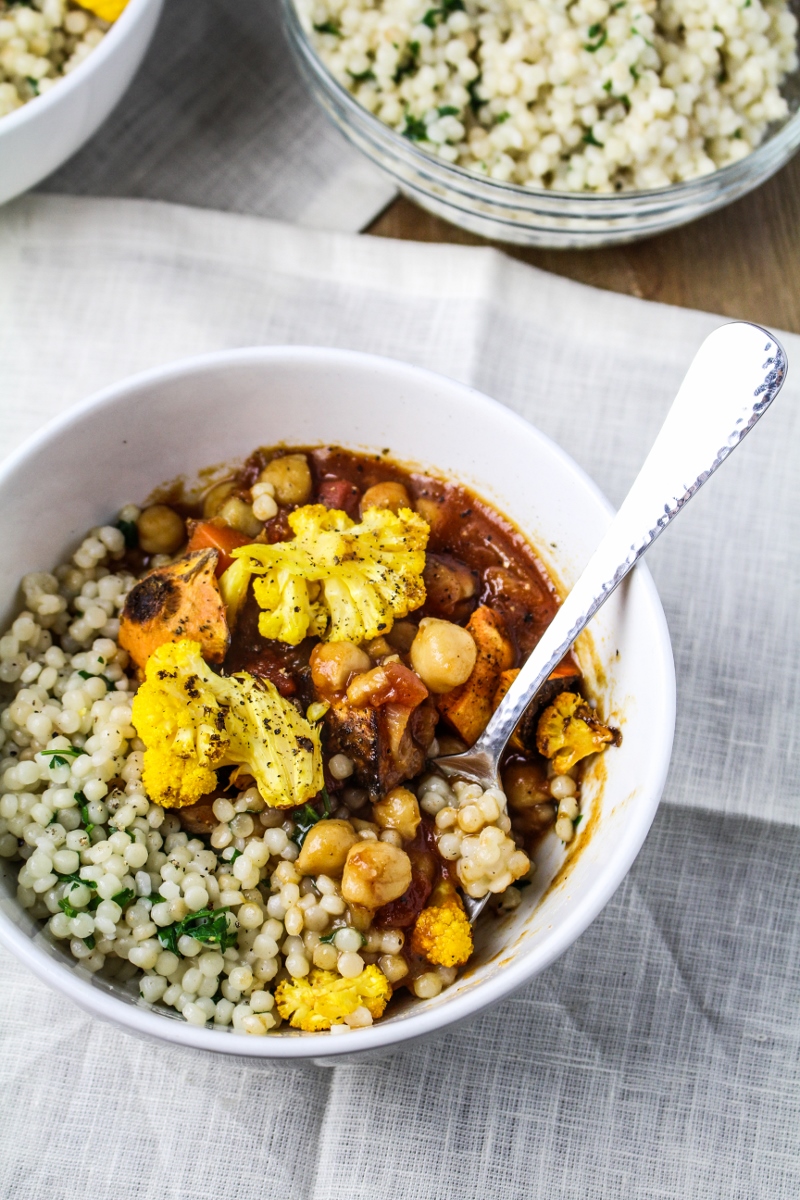 Middle Eastern Chickpea and Cauliflower Stew
A Katie at the Kitchen Door original recipe. Serves 4-6.
1 c. dried chickpeas, soaked overnight in cold water
5 TBS olive oil, divided
2 small yellow onions, peeled and thinly sliced
3 cloves garlic, peeled and minced
2 medium carrots, peeled and diced small
1 tsp ground cumin
1 tsp ground coriander
1/2 tsp dried harissa
1/4 tsp ground nutmeg
salt and freshly ground black pepper, to taste
4 c. chicken stock
One 28 oz. can of crushed tomatoes
1 cinnamon stick
1 TBS pomegranate molasses
1 c. dried apricots, cut in half
1/2 preserved meyer lemon, seeds removed and finely minced
1 large sweet potato, peeled and cut into 1/2 inch pieces
1/2 head cauliflower, chopped into small florets
1 TBS butter
2 c. dried Israeli couscous
1/2 c. finely chopped parsley
Drain and rinse the soaked chickpeas, then set aside. In a large pot, heat 3 TBS of the olive oil over medium-low heat. Add the sliced onions and cook, stirring frequently, until soft and golden brown all over, about 15 minutes. Add the garlic and carrots and cook for another 5 minutes, then add the cumin, coriander, harissa, nutmeg, and salt and pepper to taste. Stir spices into vegetables and cook until very fragrant, about 5 minutes more. Add the chicken stock, tomatoes, cinnamon stick. and chickpeas. Bring to a simmer and simmer until chickpeas are becoming tender, about 1 hour. As the stew cooks, add water as necessary to keep the stew from burning – consistency should be thick but still runny.
Add the pomegranate molasses, apricots, and meyer lemon to the stew. Preheat the oven to 400°F. Toss the sweet potato with the remaining 2 TBS of olive oil and sea salt and pepper, then spread out on a baking sheet. Roast for 15 minutes, then remove, add the cauliflower, and toss the cauliflower with the sweet potatoes to coat with olive oil. Continue roasting for 20 minutes, until sweet potato is tender and cauliflower is charred in places. Remove from the oven.
While the sweet potato and cauliflower are roasting, melt the butter in a large saucepan over medium heat. Add the couscous and cook in the butter until toasted in places, about 2 minutes. Add 2 1/4 c. hot water to the couscous and bring to a boil. Cook until tender and water is absorbed, about 5 minutes. Stir the chopped parsley into the couscous and set aside.
Serve the stew over the cooked couscous, topping the stew with the roasted sweet potato and cauliflower.
5