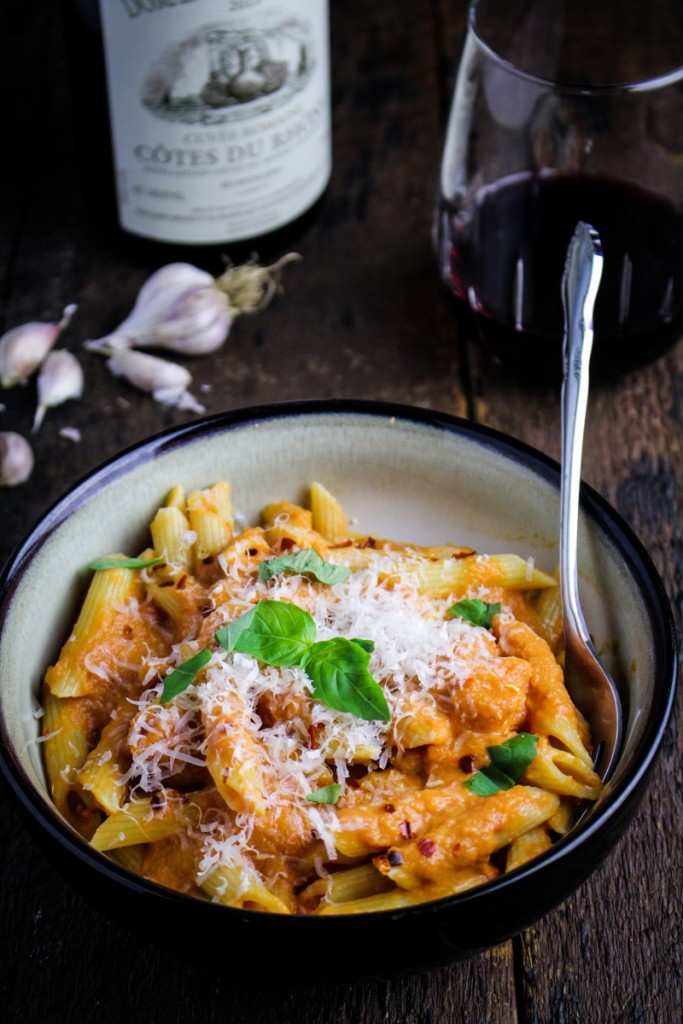 We're leaving for vacation in the morning and I still have about a million and one things to do before that, so I apologize in advance for the brevity and scatteredness of this post. If it illustrates the situation for you, let me just share that I'm sitting in a pile of laundry, eating leftovers of this penne alla vodka cold out of a plastic tupperware. Food blogging isn't all rustic wooden tables and nice ceramics, guys. Sometimes it's cold leftovers in tupperware.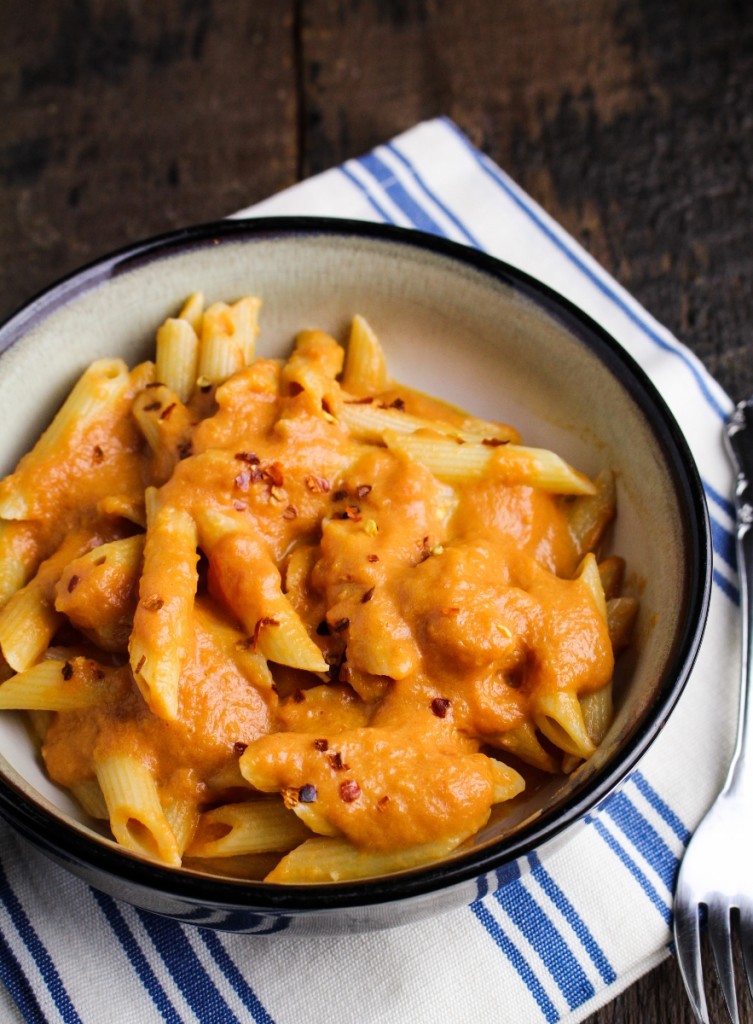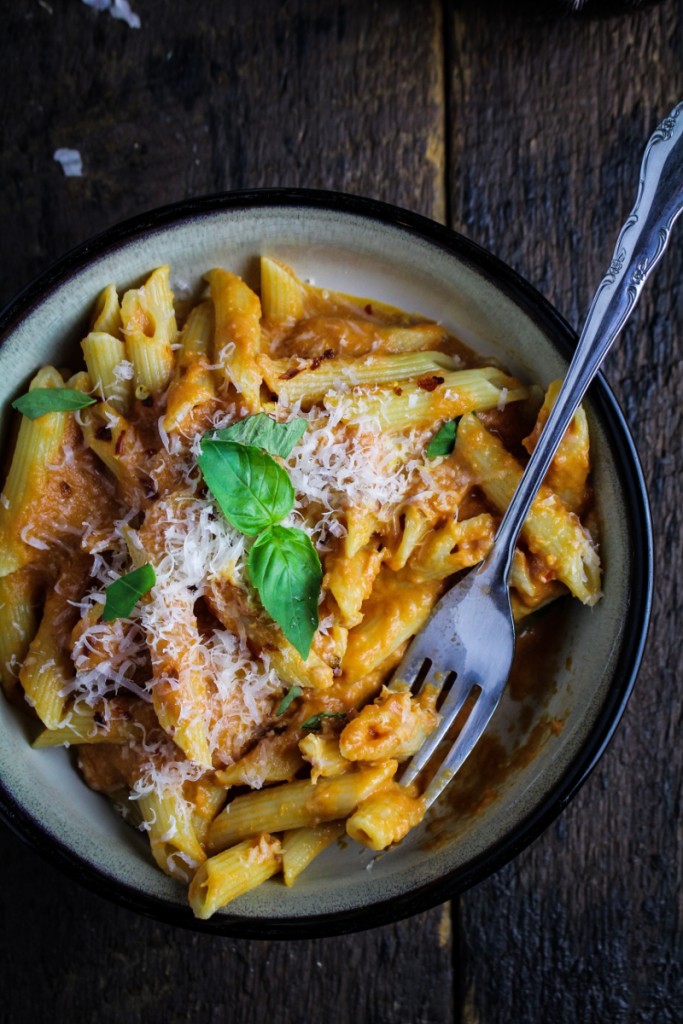 Anyway, penne alla vodka. When I was in college, most likely in similar states of chaos, I used to order penne alla vodka from the local Italian place for late-night delivery. It came in a big aluminum container, was just spicy enough, and the sauce to pasta ratio meant I was always spooning sauce out of the container long after I'd eaten the last bite of penne. I hadn't thought about those glorious containers of terrible-for-you noodles until this fall, when I suddenly started craving them, and since then I've whipped up a batch more times than I should probably admit. Let's just say that I brought a bottle of nice vodka home from Russia last year, and about 90% of it was used in this recipe. That may sound like a waste of good vodka to some, but I don't regret it one bit. It's just the perfect thing for harried nights or after a particularly long day – it only takes 20 minutes to make, and hits all the tangy, salty, creamy, spicy notes I crave when I'm feeling less than motivated. I use the Serious Eats recipe as a base, but tone down the vodka and quadruple the red pepper flakes. If you have the time, blend the sauce for that smooth and thick consistency that coats penne so well, but if you're in a hurry, or just don't feel like washing your blender, I can attest to the fact that it's just as good a little bit chunky.
Like what you just read? Subscribe to Katie at the Kitchen Door in the box on the right or on Feedly or Bloglovin', or follow along on Facebook, Twitter, Pinterest, Instagram, or Google+. Thanks for reading!
Penne Alla Vodka
Adapted from Serious Eats. Serves 6.
3 TBS butter
1 small white onion, peeled and finely diced
6 cloves garlic, peeled and minced
1 tsp red pepper flakes
One 28 oz. can crushed tomatoes
1/4 c. vodka
1/2 c. heavy cream
salt and pepper to taste
1 lb. penne pasta, cooked to al dente
In a medium saucepan, melt the butter over medium-low heat. Add the diced onion and cook, stirring frequently, until onion is fragrant and translucent, but not browned, about 5-7 minutes. Add the garlic and red pepper flakes and cook for 2 minutes longer, stirring.
Stir in the tomatoes and bring to a simmer. Add the vodka and cook until the alcohol has evaporated, about 5 minutes. Transfer the sauce to a blender, and blend on high until smooth. Return to the saucepan and stir in the heavy cream. Season to taste with salt and pepper, then toss with the penne and serve immediately.
0