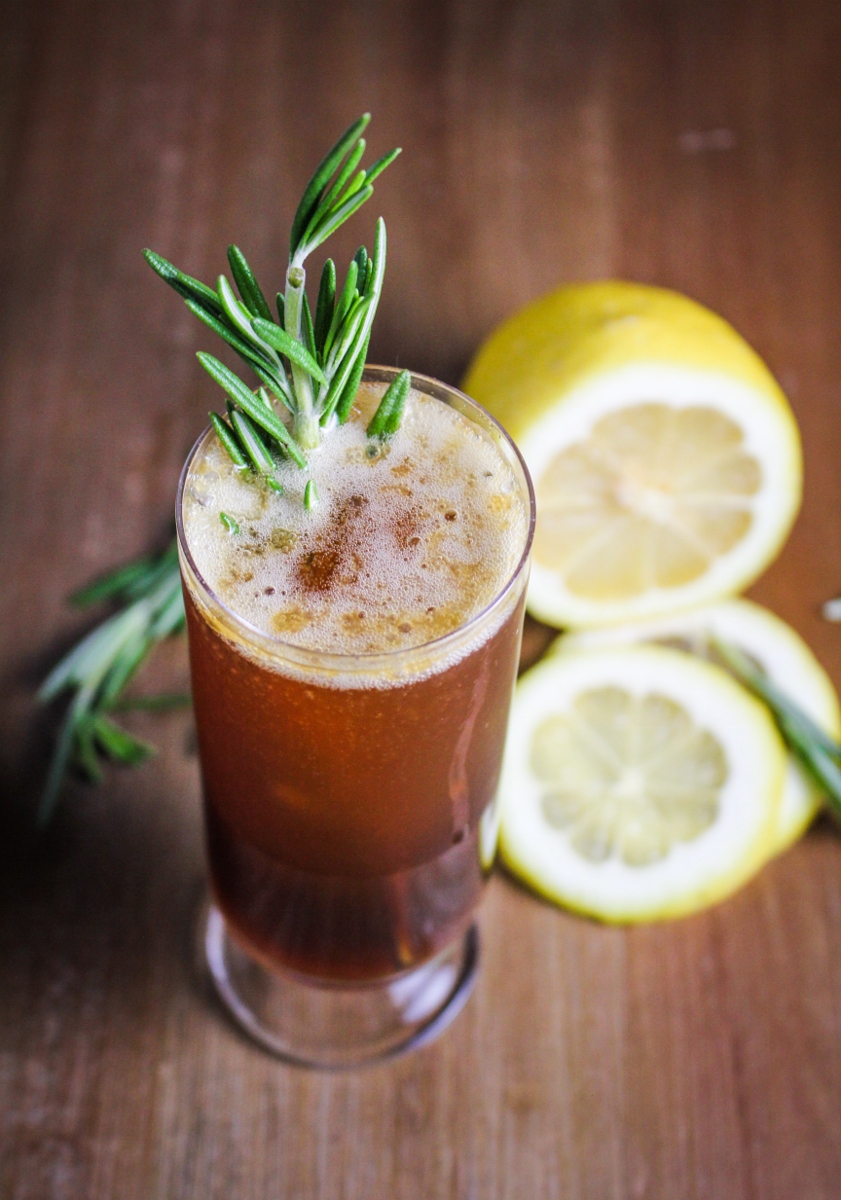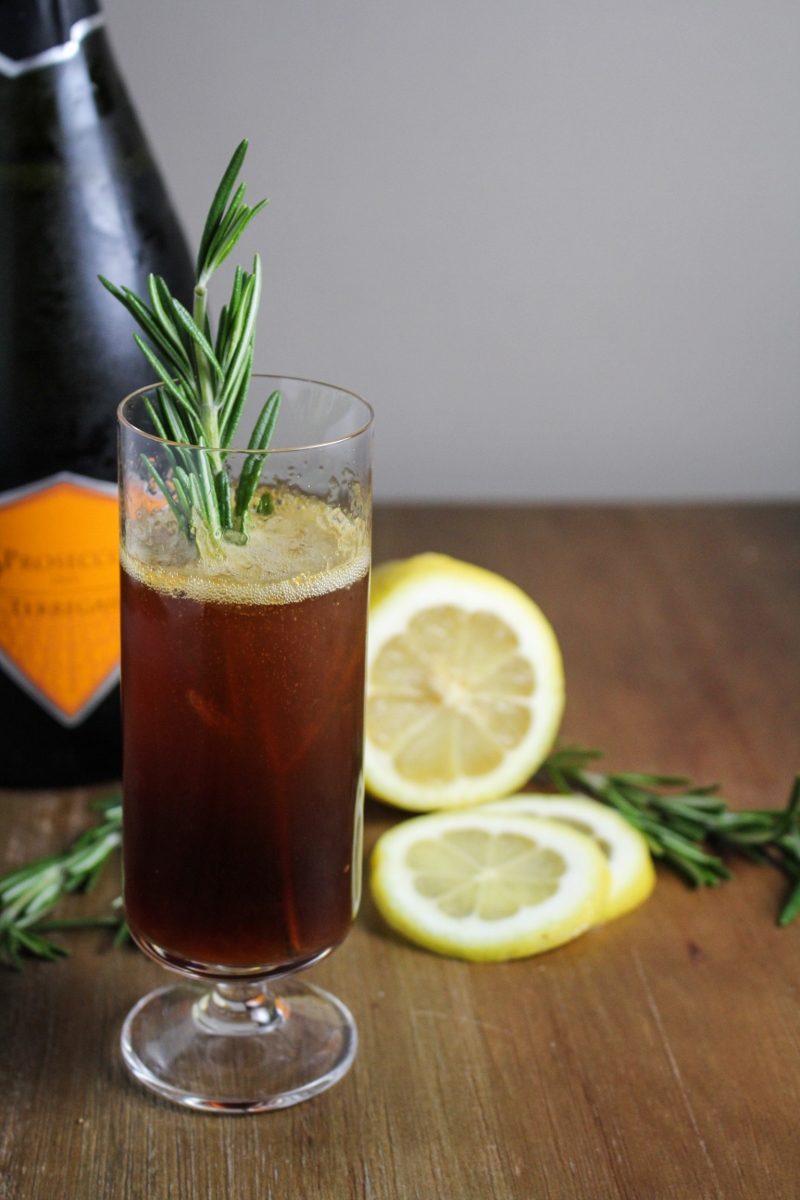 Hey! It's Friday! And in honor of Friday, I have a nice fizzy cocktail for you. Actually, it's a riff on a cocktail I had on Monday (because starting the week is as hard as ending it is relieving) at Coppa, where I enjoyed Trevor's birthday dinner while he died of allergies across the table from me. I couldn't recreate the duck prosciutto or the liverwurst platter for him to try with renewed, allergy-free tastebuds, but I could make him another lemony Italian cocktail.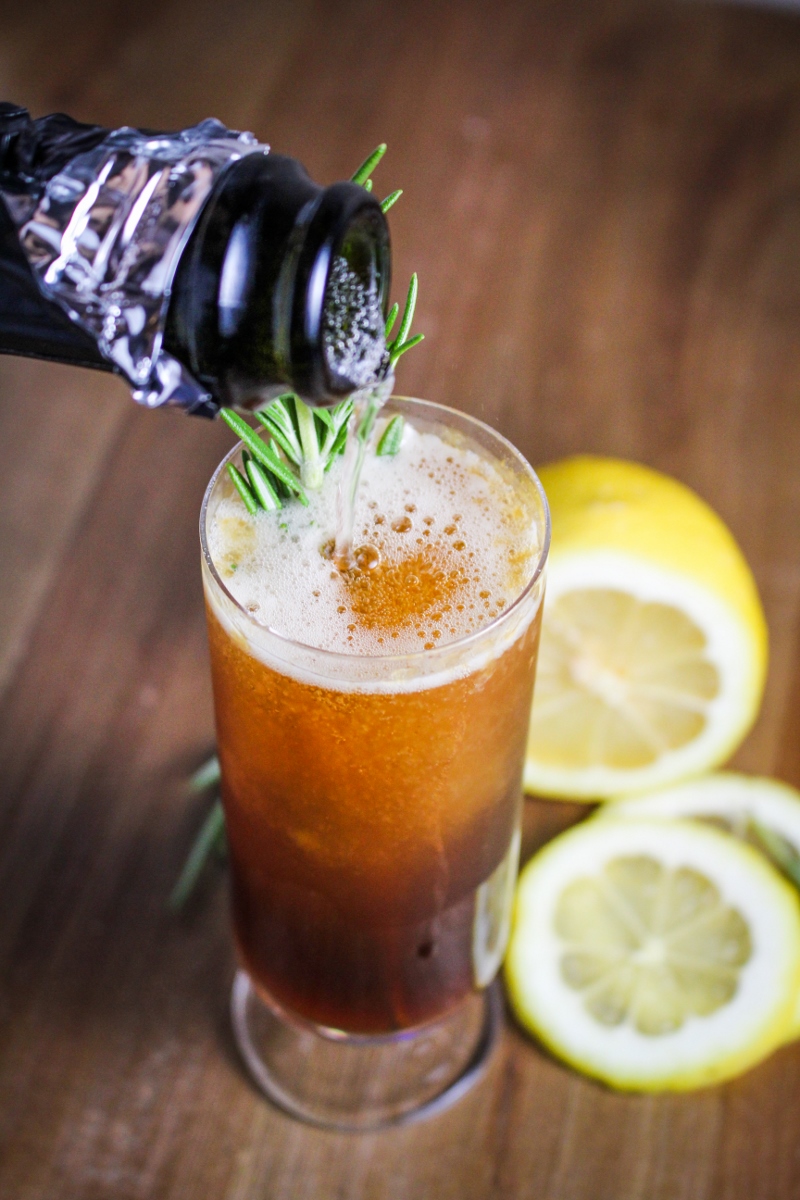 This drink is made from amaro, honey-lemon-rosemary syrup, and a good splash of cold prosecco. I first discovered amaro only a few months ago, but since then I seem to be noticing it on cocktail menus all over the place. It's an intensely flavored, dark, semi-sweet Italian liqueur that is great when mixed with lighter alcohols and flavors. Trevor said this was the best drink I've ever made for the blog – it falls right in the category of dark, not-too-sweet, fairly strong drinks that he likes best. It's easy to whip up, so get to it – happy hour is almost over.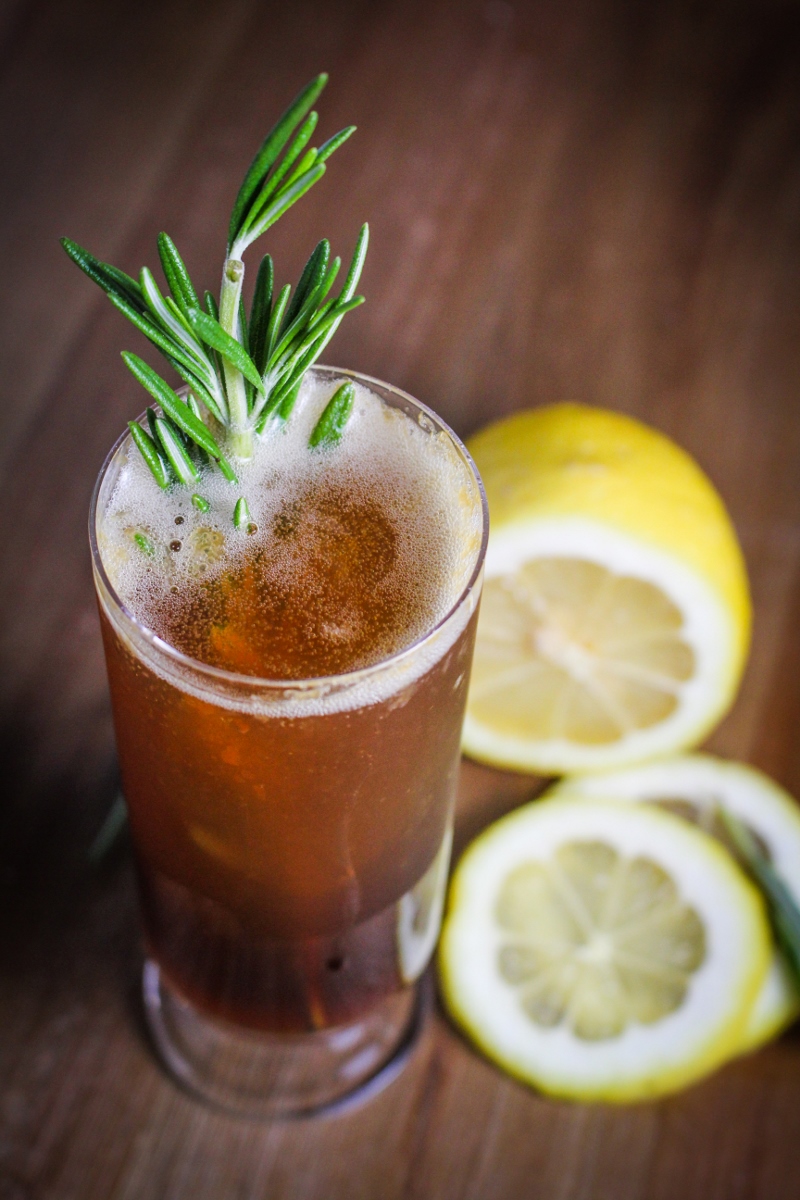 Roman Holiday Cocktail
Serves 4.
juice from 3 lemons (about 3/4 c. total)
1/3 c. honey
1 sprig rosemary
4 shots (1.5 oz) amaro
1 bottle chilled prosecco
more rosemary, to garnish
Mix lemon juice, honey, and rosemary together in a small pan. Bring to a simmer over medium heat, then immediately remove from heat, stirring to dissolve honey. Let sit 5 minutes, then refrigerate until chilled.
To make each cocktail, add 1/4 c. of the lemon-honey syrup and 1 shot of amaro to a tall glass. Top  off with prosecco, garnish with rosemary, and serve immediately.
3