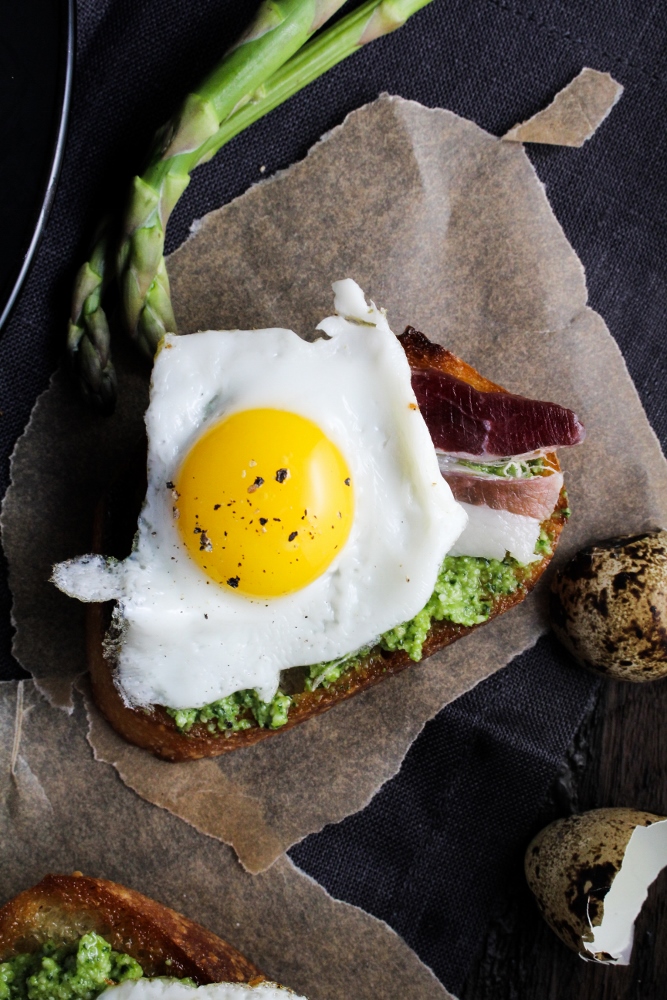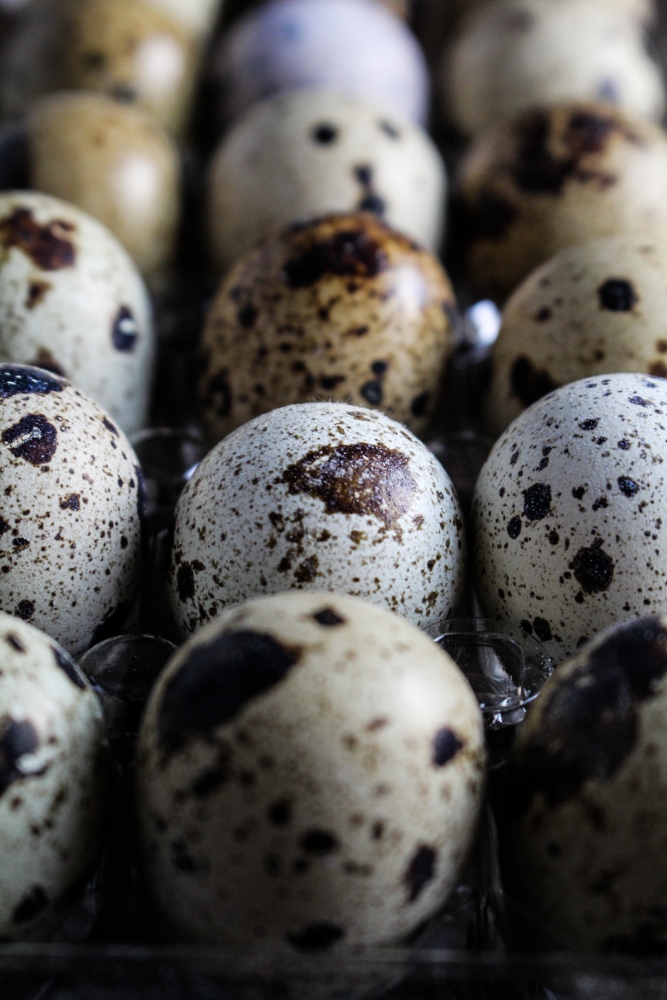 A few weeks back Trevor and I were raiding the North Andover Market Basket on a trip home for cheap meat and ethnic produce (think yuca, hot peppers, plaintains), basically grabbing everything that's particularly overpriced at Wholefoods and throwing it in our cart. As we strolled the aisles, I saw a container of tiny, spotted quail eggs, and for some reason had to have them. I had no idea what I was going to cook with them, but they were so delicate and pretty I knew I wanted a good reason to photograph them and share them here.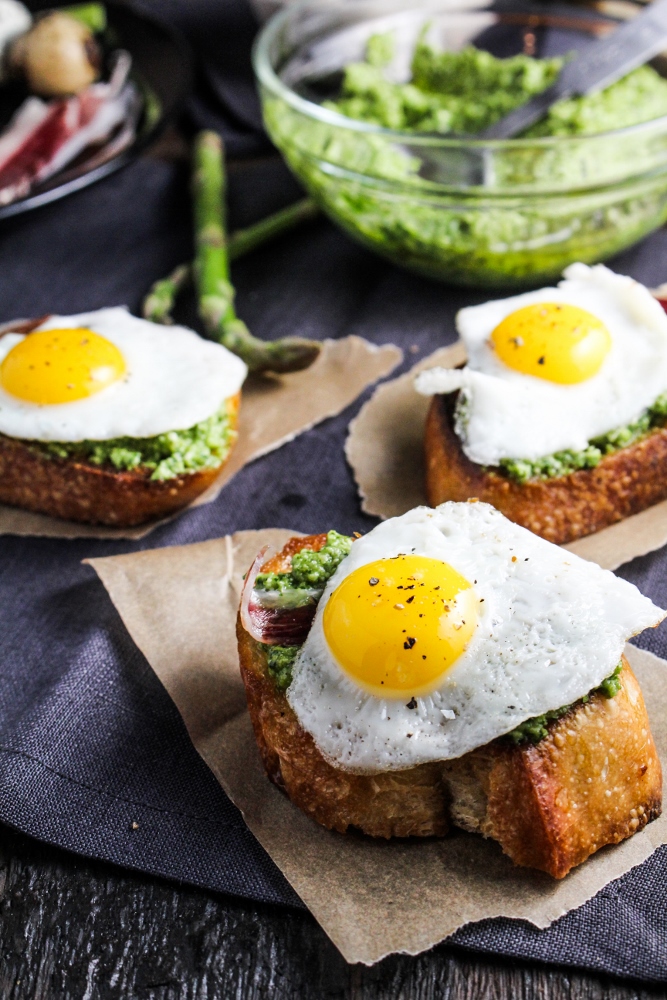 Since then, every time I open the fridge the quail eggs are staring at me, questioning me. What will you make with us? Hard-boiling quail eggs seemed way too tedious for me, although I'm sure you could make an adorable plate of deviled quail eggs if you're the patient type (the internet confirms, and with caviar nonetheless). Baking seemed inappropriate, as the whole point is their tiny cuteness, and who wants to convert "2 large eggs" into quail eggs? Basically, the only option that was both visually appealing and non-tedious was frying them, so that's what I decided to do, although really, that only limits the recipe choices to things you would put a fried egg on, which isn't limiting at all.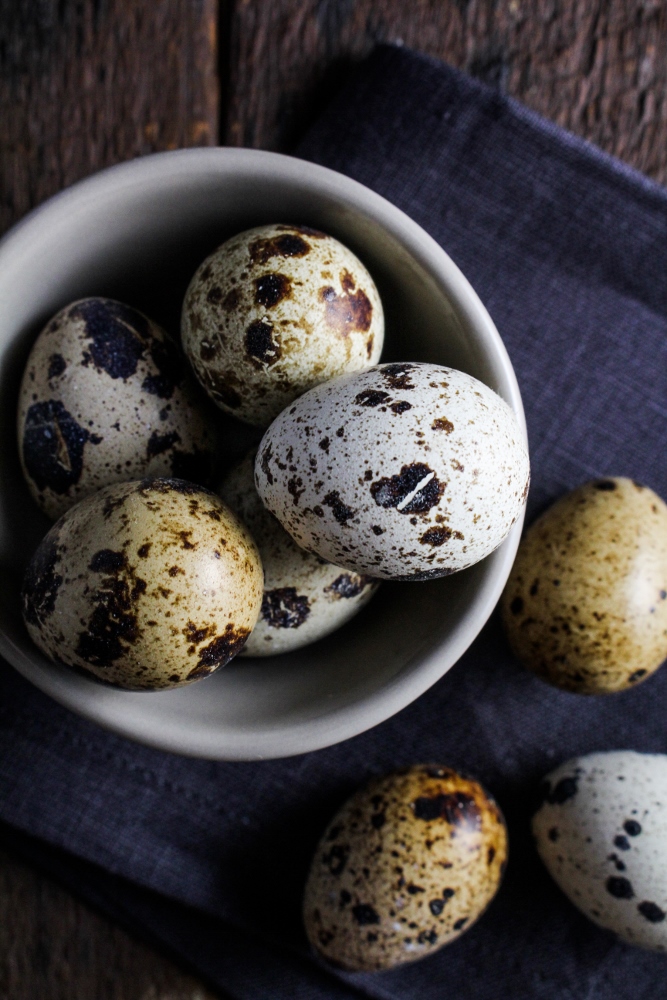 Since Easter is just around the corner, and eggs, particularly tiny spotted ones, are a harbinger of spring and new life (plus these quail eggs mostly just made me crave Cadbury Mini Eggs), the rest of the recipe evolved into something that would be a pretty appetizer for Easter brunch. Inspired, too, by our recent trip to Au Pied de Cochon's Sugar Shack in Montreal, where practically every course involved duck fat, I unearthed our giant vat of duck fat from the freezer. Baguette was sliced and crisped in the duck fat, basil and asparagus were blended into pesto, and the tiny eggs were fried in the duck fat drippings. A few slices of Trevor's home-cured guanciale (which, to be honest, I haven't tried yet, due to fear of botulism) rounded out the springtime spread. The resulting toasts were pretty, seasonal, finger foods, that crunch and smush when you bite into them in a very satisfying way. If you're looking for something to put out with the champagne this  Sunday that will have everyone licking their fingers, consider these.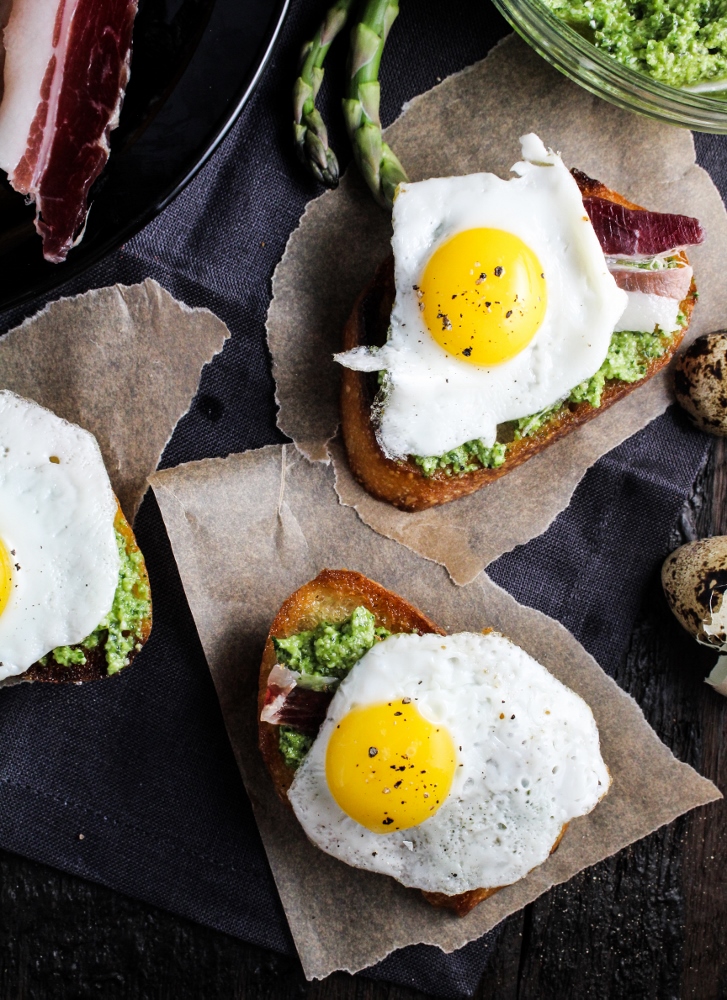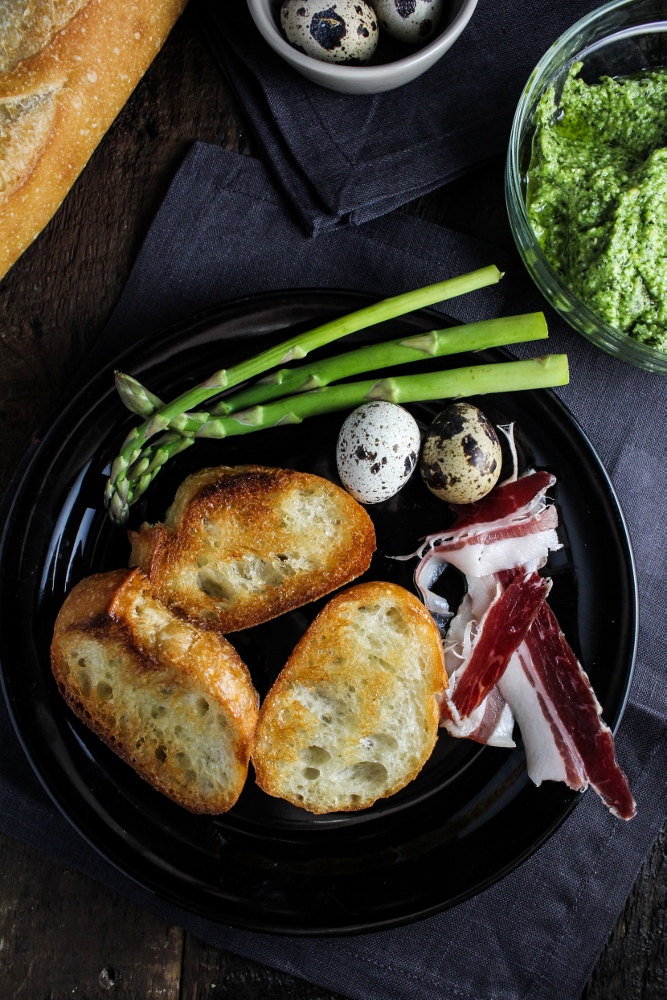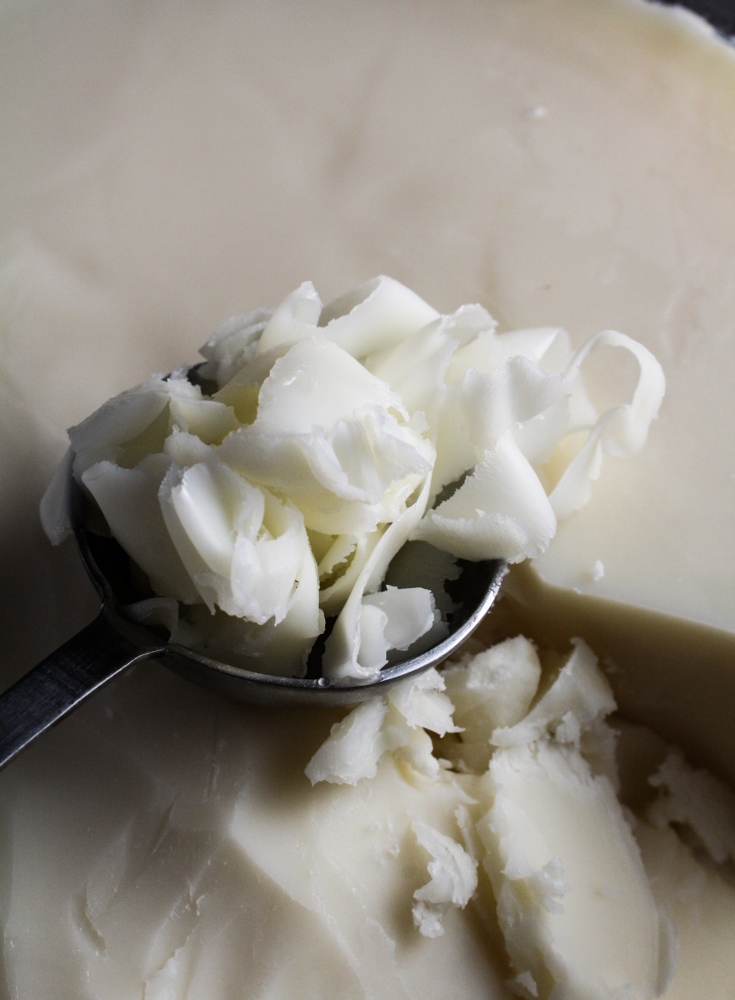 I should probably call out right now that I realize this recipe is a little bit ridiculous. Plain toast too boring? Add duck fat! Regular eggs too big? Find tiny quail eggs! Basil pesto been done? Add asparagus! But hey, sometimes what I want is food that's quick and simple and sometimes I want something over the top and chef-y. And you know what? If you wanted to make this with big eggs, regular pesto, and full-sized slices of toast, it would probably be just as good. I do insist on the duck fat, though – it does magical things to toast.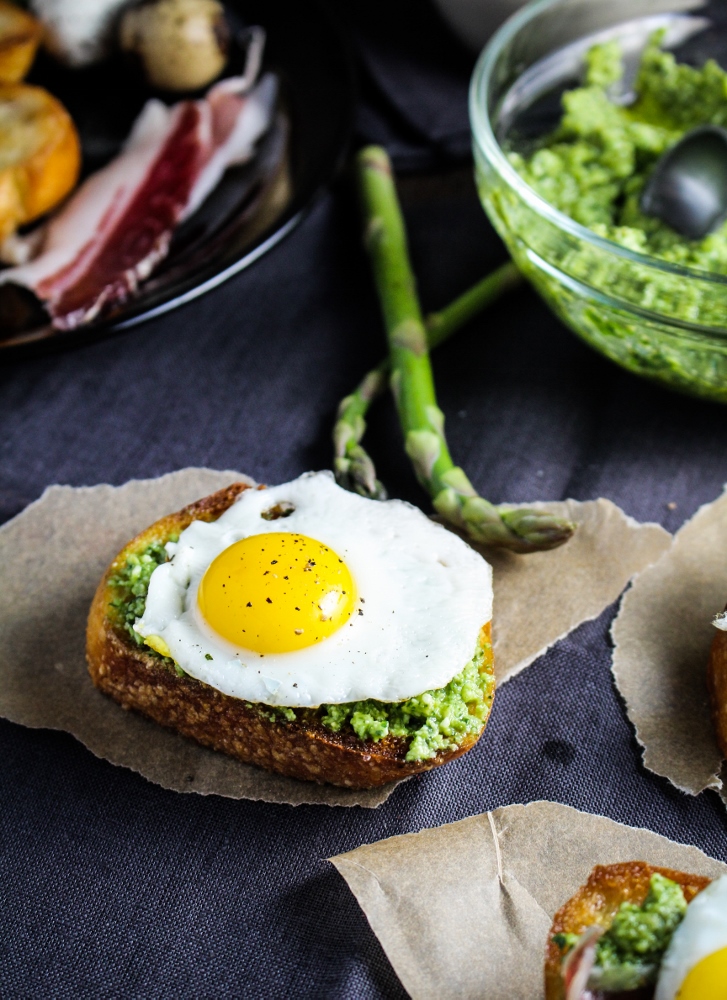 Duck Fat Toasts with Quail Eggs and Asparagus Pesto
Serves 6 as an appetizer.
1 clove garlic, roughly chopped
1/4 c. pine nuts, lightly toasted
1/2 c. cubed parmesan cheese
1/4 c. olive oil
10 thin stalks asparagus, woody ends trimmed
3/4 c. packed basil leaves
3-5 TBS duck fat
1 baguette, sliced on a diagonal into at least 12 slices
sea salt to taste
12 quail eggs
12 small slices guanciale or prosciutto (optional)
black pepper to taste
Make the pesto: add the garlic, toasted pine nuts, parmesan cheese, and olive oil to a food processor, and pulse until very finely chopped. Add the asparagus and the basil and pulse until fully blended, adding additional olive oil if needed. Set pesto aside.
Heat 2 TBS of the duck fat in a frying pan over medium heat. Once melted, add as many slices of baguette as will comfortably fit in the pan. Cook until golden brown on both sides, about 2-3 minutes per side. Repeat with remaining toasts, adding more duck fat as necessary to ensure that crisp, golden outside. Lightly salt the toasts with sea salt as soon as they finish cooking. Set finished toasts aside.
Lower the heat to medium-low, and let pan cool off slightly, before carefully cracking quail eggs into pan. Shells are a bit harder to crack then chicken eggs – using a knife may help you crack them neatly. Fry until whites are set, about 1 1/2 to 2 minutes, then carefully transfer to a plate.
To assemble: spread a spoonful of pesto on each toast. If you'd like, top with a small slice of guanciale, then place one of the fried eggs on top. Grind a small amount of fresh black pepper on top. Serve within 30 minutes (you can make everything in advance except the fried eggs).
1