In January, I decided that instead of setting one big, difficult goal for my health and fitness for the whole year, I would create a new, smaller challenge for myself each month. The idea was that my progress would be more measurable and the goals would be easier to achieve, and so far, that's been true. I'm now in the middle of challenge #3, and I'm really glad that I'm doing it this way. I'm feeling pretty fired up about exercise (at a time of year when it's easy to want to give up on it entirely), and I'm craving super indulgent foods less and less. Thinking more about fitness and my body does mean that there are some days when I'm much more frustrated than I would be if I weren't trying to achieve something, and on those days I have to continually remind myself to take the long view – the negative emotions that come with overthinking your size and shape can be so overwhelming. But there are also days when I feel really happy about something I've achieved – like making it to the top of a rock climbing route I've been struggling with for weeks (seriously, that caused elation), or noticing that I feel really good three miles into a run. While sometimes I think that feeling neutral about yourself is preferable to the emotional highs-and-lows of struggling to achieve something, when it comes to my health, I should probably choose the highs-and-lows.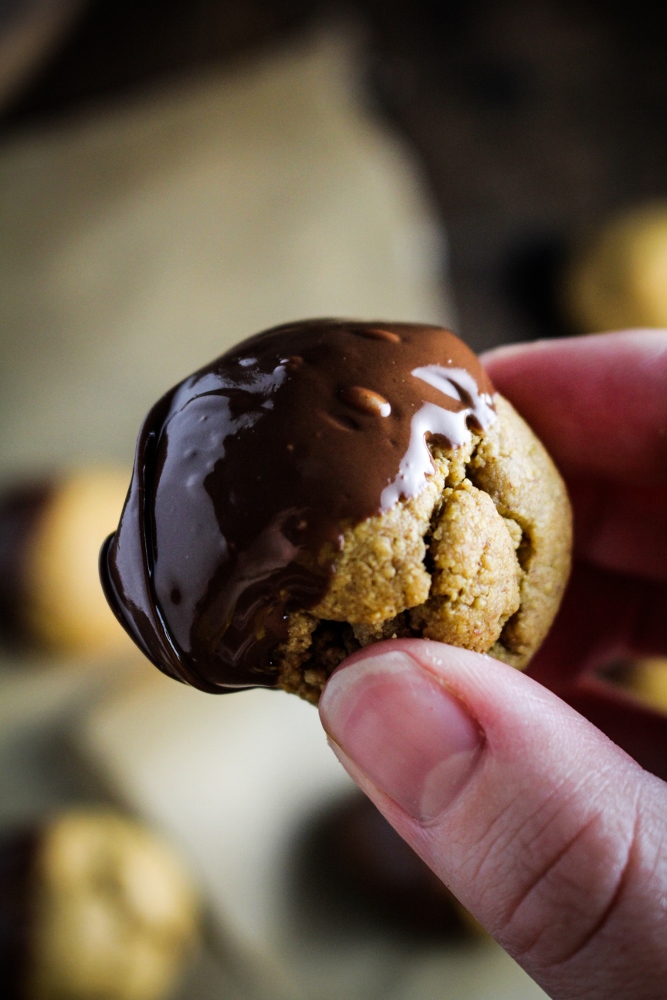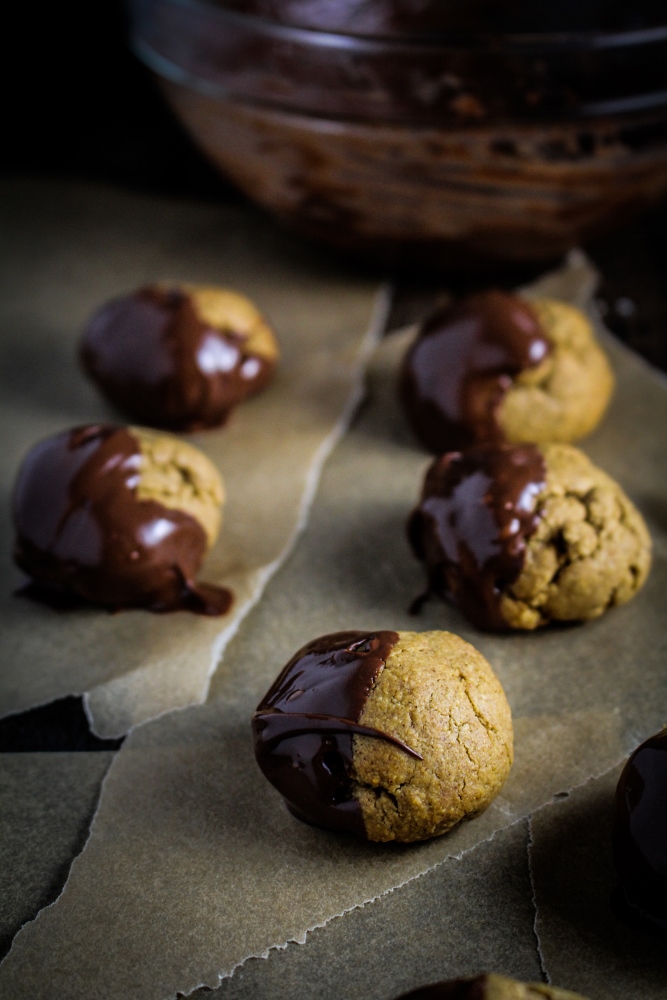 February's challenge, which was to have one entirely vegan meal every day, was eye-opening for me in a couple of ways. First, it's really hard to find vegan food in restaurants, even in a  big food city like Boston. Even at health-food and salad chains completely vegan choices are few and far between, making finding lunch on the days I was too busy to make it ahead of time a real challenge. Second, just having to think through all of the ingredients in a dish to make sure they were fair game made me a lot more aware of what I was putting in to my body at any time of day. I will admit that I cheated on the two days that my girlfriends were visiting, but I didn't beat myself up about it. Although I don't love eating vegan meals, I did like the way doing this challenge made me think and feel, and that I'm starting to see the numbers on the scale creep down, so I'm thinking about how I want to incorporate this into my eating habits longer term.
Since I'll be on vacation for a third of March, I'm only applying this month's challenge to the 20 days that I will be home. This doesn't mean that I'm giving up on being active and healthy while I'm away – on the contrary, I think it's going to be a super active and outdoorsy trip. What I am giving up is lists and schedules and my daily routine, which is definitely where these fitness goals tend to fit in. So, with that in mind, I decided that my goal for March is to run 40 miles over the course of the 20 days that I'll be home, a goal that is certainly achievable but feels like a true challenge. Since I started using the Nike+ Running app to keep track of my runs, the most miles I've logged in any month is 41, and that was last June. To be fair, I started using the app after my two half-marathons and I probably only use it for about 90% of my runs, but still, I'm not running more than 40 miles most months, and 10 miles a week is something that I should be able to achieve on a regular basis. I've already gotten 10 miles in so far this month, so if I can squeeze in another 10 before we leave, I'll be halfway done.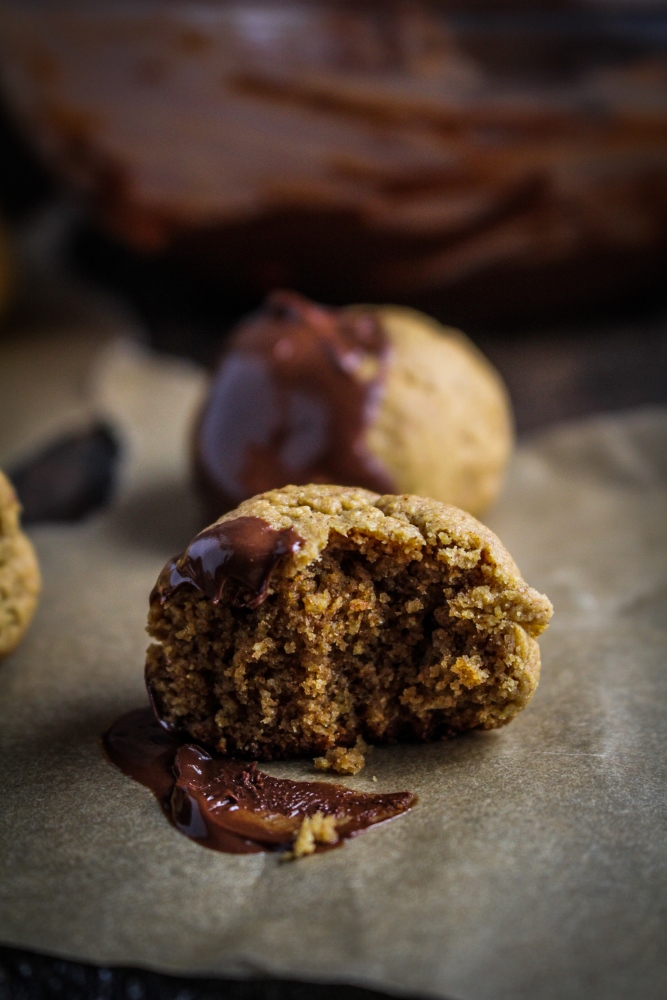 One of the challenges of fitting runs in during the work week is figuring out how and when to eat to best fuel yourself. I am not a run on an empty stomach type of person, and whether I'm running in the morning or after work I need to eat something filling and energizing 45 to 60 minutes before I hit the road. As I thought about the attributes of my favorite pre-run snacks, I began making a mental list of the features I'm looking for in the perfect snack: portable, so I can easily bring it to work with me; dense, so that I feel energized without having to eat a large volume of food; a little sweet, to satisfy my dessert cravings and get my blood sugar up; a good balance of carbs and protein, for short and long term energy. Where did this list lead me? To these almond butter cookie bites, portable mouthfuls of energy-dense almond butter, dates, oats, and chocolate. There are lots of recipes for no-bake almond butter bites out there (these ones and these ones both look good), but I wanted these to be baked so they felt more like a cookie, and were easier to throw in my purse without having to worry about melting/smushing. These little cookies come in at just under 100 calories per piece, with 2 grams of protein and 1 gram of fiber in each one. They're a little bit crumbly, so you have to be careful while dipping them in the chocolate, but I think that might be their only flaw. They're flavorable, filling, and sweet enough to feel like dessert without the "empty" ingredients that most cookies and desserts have.
Past Fitness Challenges
January: 10 Visits to the YMCA; Recipe: Gluten-Free Olive-and-Feta Corn Muffins
February: One vegan meal every day; Recipe: Pakistani Chickpea Pulao with Sweet-Hot Date-Onion Chutney
Like what you just read? Subscribe to Katie at the Kitchen Door on Feedly or Bloglovin', or follow along on Facebook, Twitter, Pinterest, and Instagram. Thanks for reading!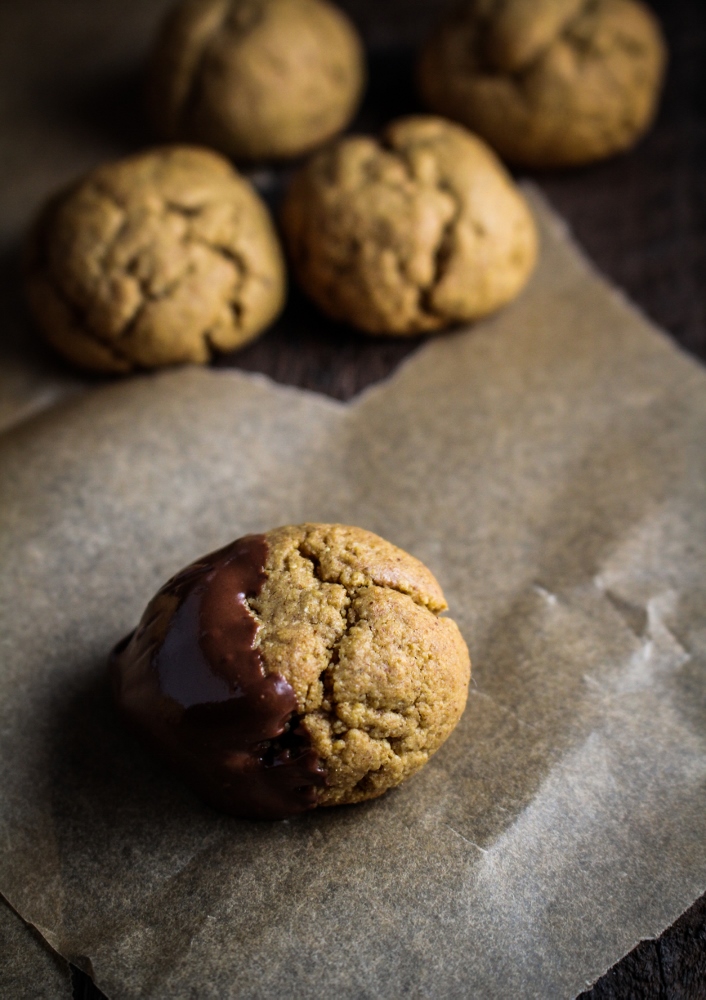 Chocolate-Dipped Almond Butter Cookie Bites
Makes 18 small cookies.
3/4 c. oats
1/2 tsp baking soda
1/2 tsp baking powder
1/2 tsp salt
1/4 c. brown sugar
4 pitted dates
1 egg
1/2 c. almond butter
1/3 c. chocolate chips
Preheat the oven to 350°F. Place the oats in a food processor or blender, and blend until finely ground. Pour into a bowl, and whisk in baking soda, baking powder, and salt until evenly combined.
Add the brown sugar and the dates to the food processor or blender, and pulse until a smooth paste has formed. You may need to stop to scrape the mixture down the sides once or twice. Scrape the paste out of the blender and into the bowl with the oats. Stir to combine. If there are still a lot of big chunks, add the whole mixture back to the blender and pulse a few more times to fully integrate.
Add an egg to the bowl with the oats and sugar mixture, and stir until all of the mixture is evenly moistened. Stir in the almond butter until fully combined. You should have a smooth, moist dough that holds its shape when rolled into a ball. Roll the mixture into 18 small balls (less than an inch across) and place on a baking sheet. Bake for 8-10 minutes, until the edges of the cookies are starting to turn golden brown and the cookies have cracked on top. Carefully transfer to a baking rack to cool.
While the cookies are cooling, melt the chocolate chips over a double boiler, whisking just until the chocolate is smooth. Carefully dip the cooled cookies into the melted chocolate so that half the cookie is covered. Place on wax paper to cool completely.
0