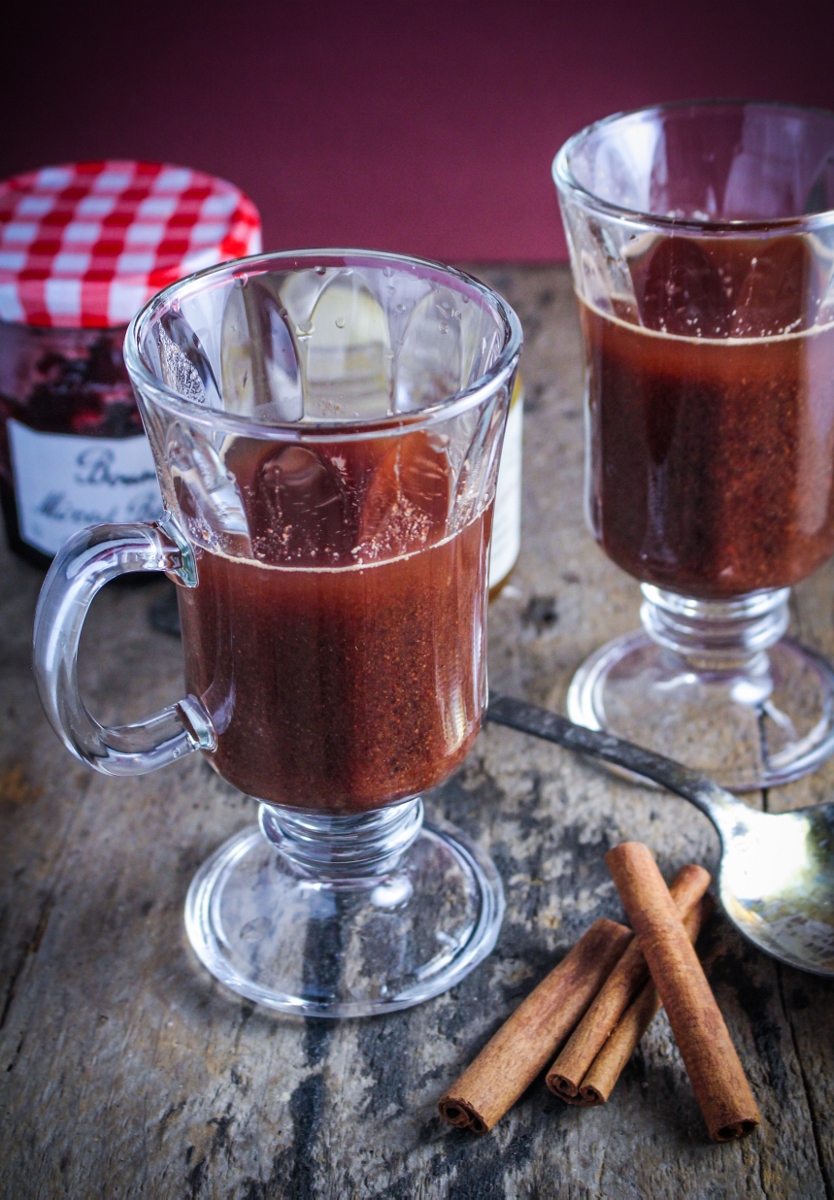 After 11 days of vacation, I had to go back to work… for all of 5 hours. Then we had our first Nor'easter of the year, they closed my office, and now I'm back on vacation for another 3 days. So far, 2014 hasn't been too strenuous. Sadly, Trevor had to drive off into the snowy wilderness to go to work today, but he made this nice warm Russian drink and wrote this post for you to help those of you who are in the same boat warm up:
I'm especially pleased with the way Christmas and New Years came in 2013. It's been like having a string of one day weeks for us around here, and work has been pretty low-key for everyone. I feel like I've had enough large meals and beer to hibernate at least through to March, and the bitter cold has kept us reading in bed until late in the mornings for quite a few days in a row. That being said, work is starting again in earnest, and most Bostonians are battling the first Nor'easter of the new year. For me, when I'm shoveling in the dark after a long day of work, the thought of a nice warm (alcoholic) beverage is pretty much the only thing that makes it bearable. [Edit: I swear Trevor isn't a sad, lonely alcoholic. Also, I sometimes help with the shoveling.]
I discovered this drink while looking for ideas for the Captain's Table Challenge, that Katie and I have been participating in (results for the second round are imminent).  With Katie traveling to Russia so often, it seemed like a good place to look for bracing beverages for the darkest depths of winter. At any rate, Sbiten, (according to the internet) it one of Russia's versions of the hot, spiced, mulled winter drinks that cure what ails you. It stood out to me because the use of jam and honey make it so thick and hearty and give you a lot of control over the flavor. I've tried the recipe using a red wine base, as well as a rum-water base, and both turned out very nicely.
Like what you just read? Subscribe to Katie at the Kitchen Door on Feedly or Bloglovin', or follow along on Facebook, Twitter, Pinterest, and Instagram. Thanks for reading!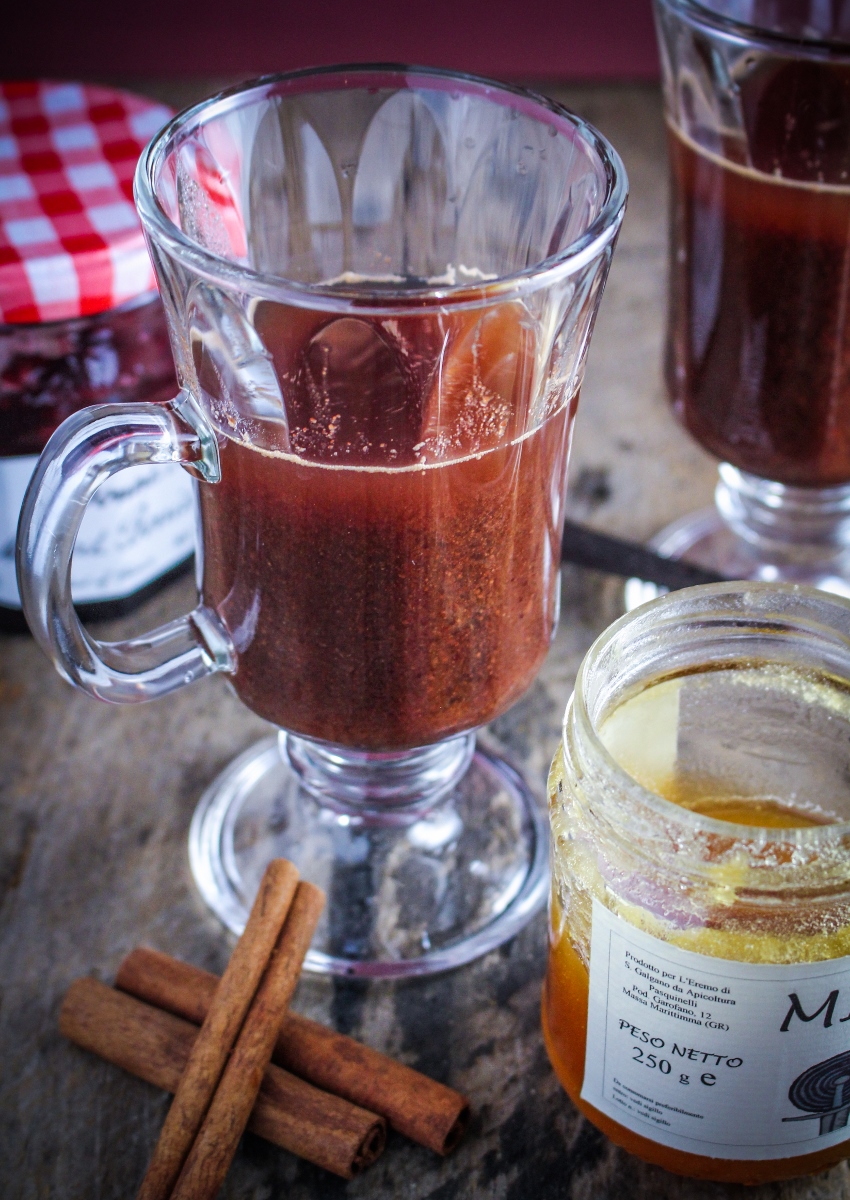 Sbiten: Russian Mulled Rum
Serves 2.
1 c. water
½ c. spiced rum (plus one shot, optional)
2 T jam of choice
1 T honey
½ t ground ginger
1 t ground clove
½ t ground cinnamon
½ t ground nutmeg
Heat the water and ½ c. rum over medium heat in a small pot. When the mixture is just boiling add the jam and honey and simmer for 5 minutes.
Add the rest of the spices, and stir to mix. Strain into mugs and add a dash of rum to each, if desired, for a stiffer drink.
Note: For a red wine-base, replace water and rum with ½ c. water and 1 c. red wine.
1