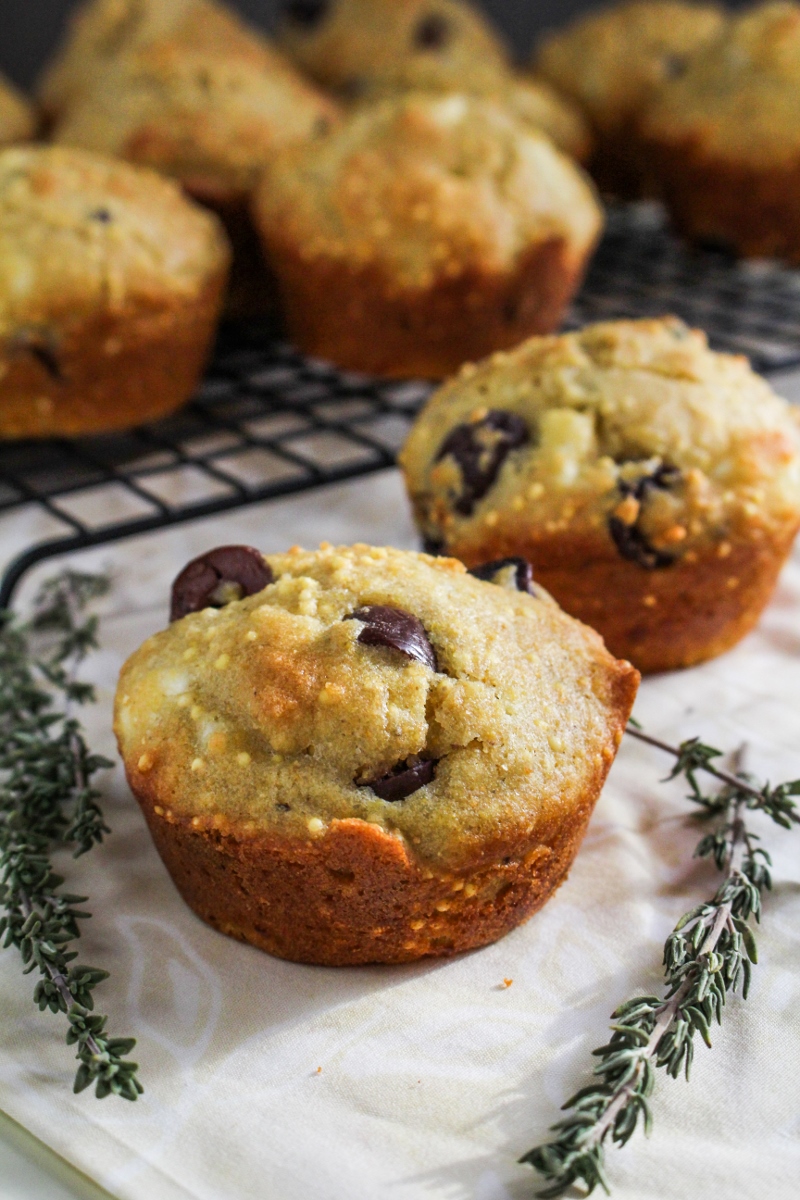 Although I know making a big long list of resolutions is somewhat out of vogue, it's something I still enjoy doing. Even if I don't accomplish everything (or anything) on my list, I like to sit down and reflect on what I want out of the year, to think purposefully about change and direction. Plus, I just like making lists. I'm happy with 2013, and I'm excited for 2014, but one area of my life I'm going to need to be diligent about is fitness. I know it's cliche to make health and fitness resolutions at New Year's, but hey, anytime you can recommit to healthy living is a good time. Last year I was really good about exercising for the first half of the year – I was consistently working out 5 times a week, was loving my Nike Training Club strength workouts, and even got my 5K time under 24 minutes for the first time in years. Then July happened, we moved (away from my lovely bike path running route), I started going to Russia every month, and exercising just fell by the wayside. I haven't gained any weight back since then but my fitness levels are just abysmal – doing 10 push-ups makes my ribcage ache and and I've been defaulting to pathetically short 2 mile runs instead of my typical 3 or 4. So, it's time to bite the bullet and get back into it – even though I know the first few weeks are going to be torture, I also know how great being in shape again will feel.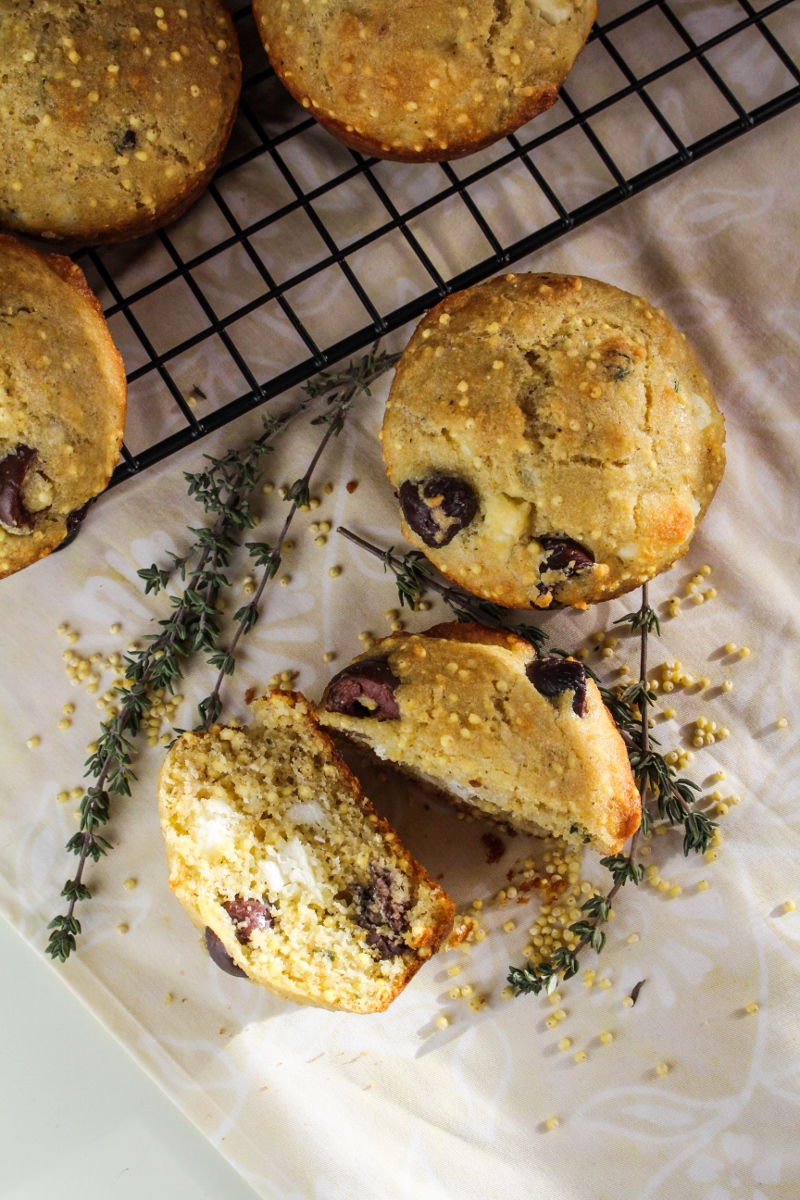 Instead of making one big weight-loss or fitness goal for the whole year, which is an easy way to throw yourself under the bus with overly aggressive or too-distant goals, I've decided to commit to giving myself an achievable but challenging fitness goal every month this year. And, going against that not-so-tiny, lazy voice in the back of my head, I'm going to share them here for added accountability. Plus, I know you all like healthy recipes and this means I'll post at least one a month. For January, my goal is to make it to the Y at least 10 times. I have a two-month trial membership there, but I have a history of paying for these things and then never using them. I've been an outdoor runner since I was 13, and going to the gym instead always feels a little bit like torture, but in January and February in Massachusetts, it's really the only option, since I know from experience that convincing myself to go for a run after work, in the dark, in freezing temperatures, is much harder in practice than in theory.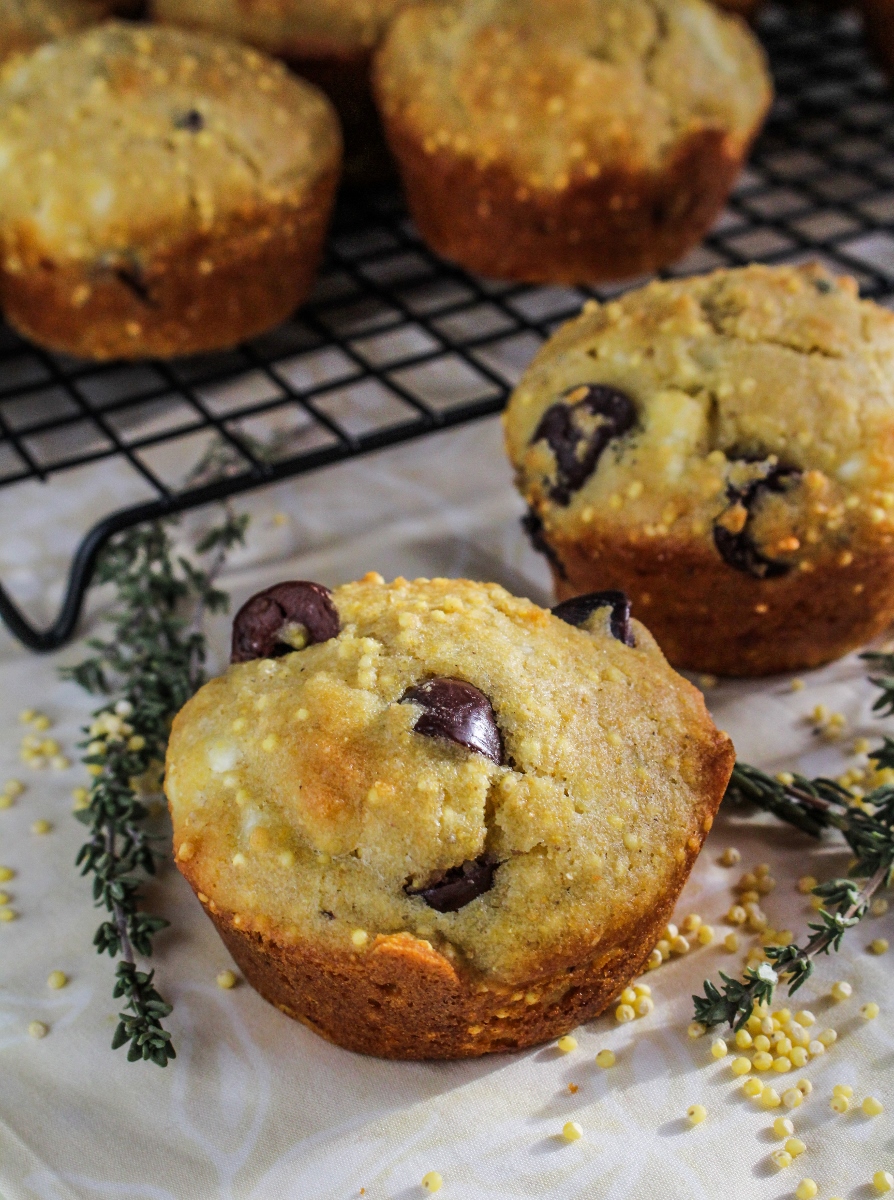 In the vein of fitness and taking care of your body, I'm also gearing up for this year's winter cleanse. Finding healthy snacks that will really fill me up in the afternoons is always a challenge, so I've been on the lookout for recipes that will make a satisfying replacement for my typical latte and chocolate cookie. I tried out these savory corn muffins from Vegetarian Everyday without letting my hopes get too high – while it's a great cookbook, gluten-free baking can be really hit or miss in my experience. Luckily, these were a happy addition to the "hit" category. While certainly not calorie-free, these are pretty virtuous for muffins – no gluten, no butter, no sugar – and they have tons of flavor without being dry or crumbly. I'm warning you now that these are going to feature prominently in this year's cleanse – as a mid-morning treat to have if my green smoothie leaves me hungry (usually), crumbled on top of hearty soups, toasted up for salad croutons, and of course, tucked away in my purse to satisfy those 3PM cravings.
So wish me luck with my exercise goals! Do you have any fitness-related goals for the new year? Please share if you do, and here's to kicking off a happy, healthy 2014.
Like what you just read? Subscribe to Katie at the Kitchen Door on Feedly or Bloglovin', or follow along on Facebook, Twitter, Pinterest, and Instagram. Thanks for reading!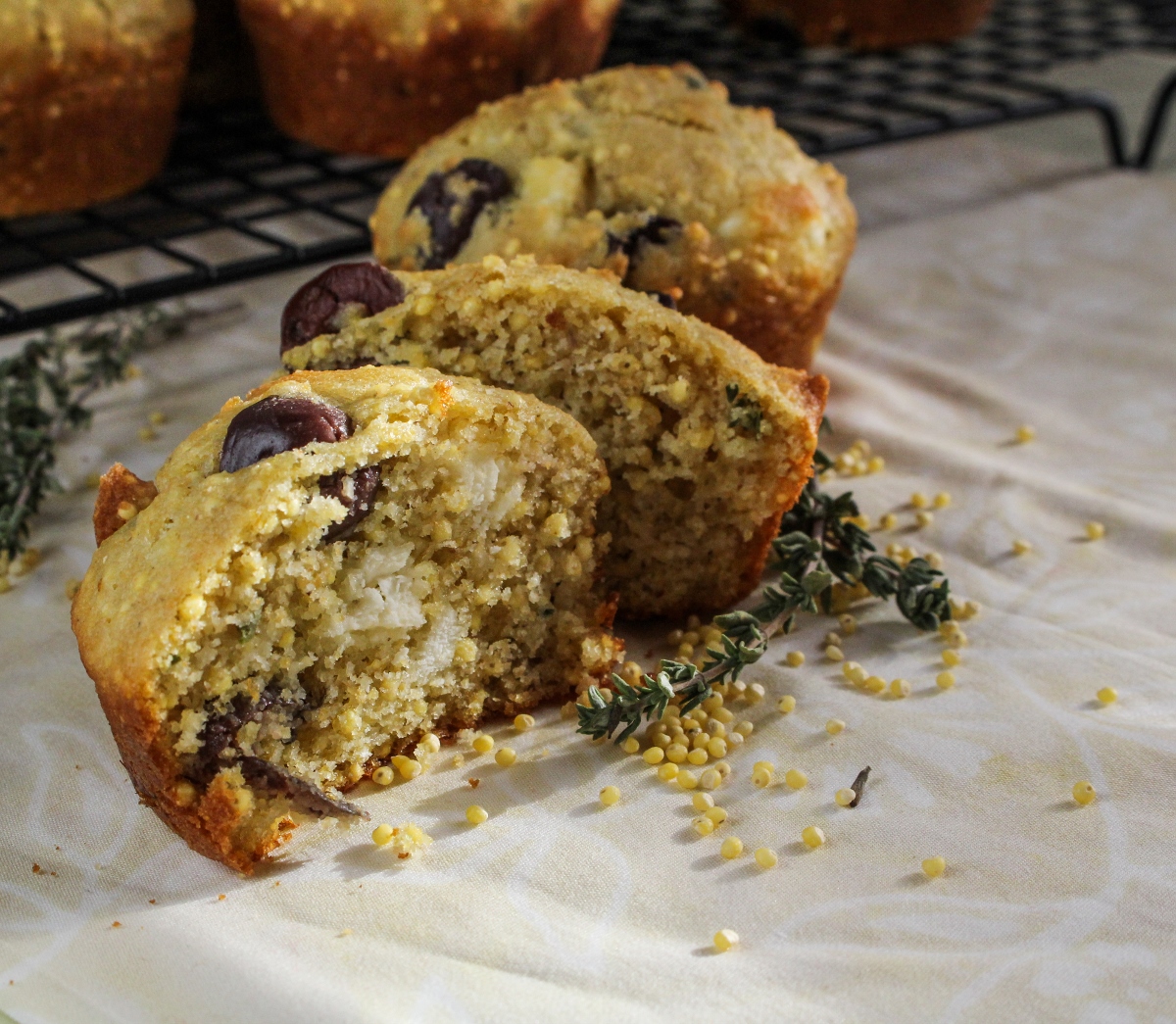 Gluten-Free Olive-and-Feta Corn Muffins
Adapted very slightly from Vegetarian Everyday. Makes 15 muffins.
2/3 c. raw millet
1 c. cornmeal
1 c. rice flour
2 tsp baking powder
1 tsp baking soda
1 tsp coarse sea salt
3 large eggs
1 c. Greek yogurt (about two 5-oz containers)
1/2 c. olive oil
One 6-oz. container of crumbled feta cheese
25 pitted kalamata olives, halved
2 TBS fresh thyme leaves
Preheat the oven to 350°F. Bring a small kettle of water to a boil, then pour 1/2 c. of boiling water over the millet in a large bowl. Let sit for 5 minutes, then drain the millet and rinse with cold water. Add the cornmeal, rice flour, baking powder, baking soda, and salt to the millet and whisk to combine thoroughly.
In a separate bowl, beat the eggs until fluffy. Beat in the yogurt and olive oil until thick and smooth. Pour the wet ingredients into the dry ingredients and stir to combine thoroughly. Add the feta cheese, olives, and thyme leaves and stir to combine.
Grease a 12-cup muffin tin or line with paper liners. Spoon batter into cups to fill just to the top. Bake the muffins for 20-22 minutes, until golden brown and crusty on top. Best served warm.
<
p style="text-align:center;"> 
0