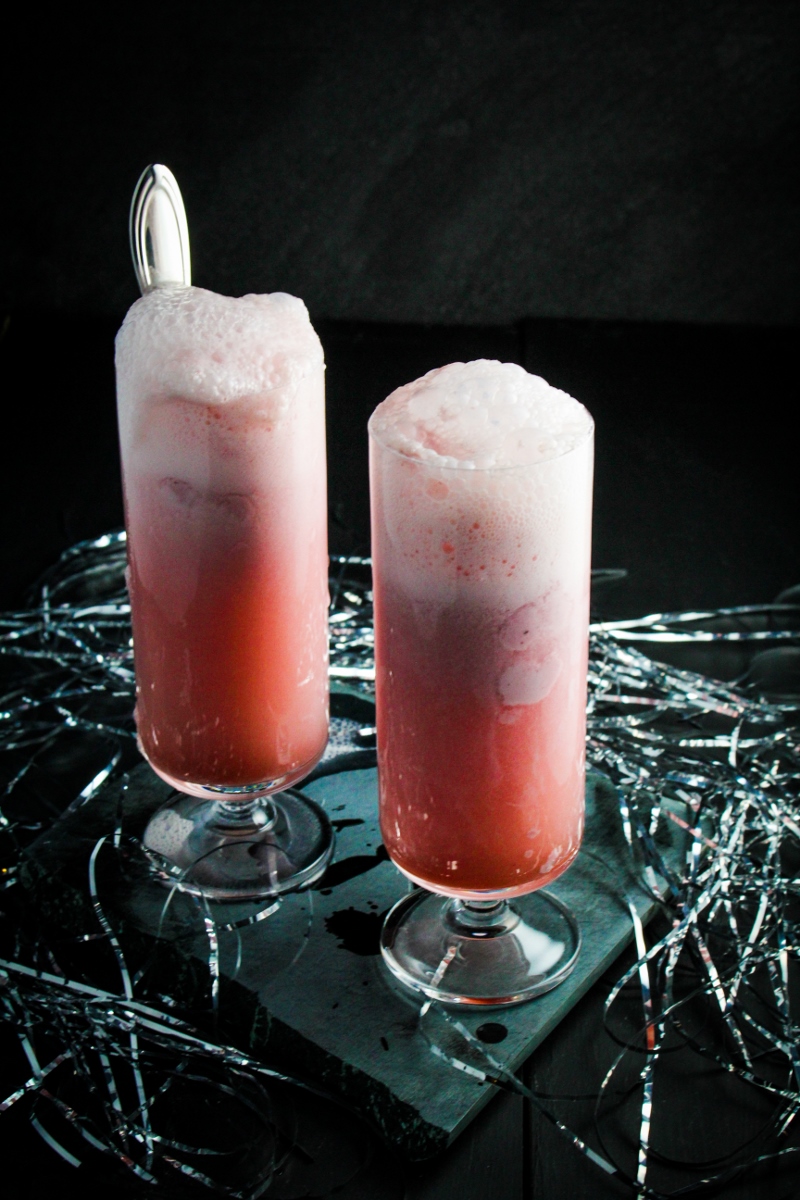 Another New Year's Eve is here! Although at times it felt like everything was getting away from me, I'm very satisfied with how 2013 turned out. It was a big year. I'm going to try and keep my musings short and sweet (how cute is Molly's one-paragraph mini reflection?), because I know everyone and their mother is writing down all their thoughts and feelings and memories today. But basically, here's the big stuff: I moved in with Trevor, and I'm still so excited that I get to see him every single day. I went to Russia, five times. It was awesome, but exhausting. I also went to Spain, and Italy. My brother moved to Seattle and I went to visit him and to meet lots of other food bloggers at IFBC. I stuck with my beginner ballet lessons and made it through an intensive two week ballet camp, complete with a recital at the end. We grew an amazing veggie garden and spent August picking pounds and pounds of tomatoes and cucumbers and blackberries. On the blog, I reviewed dozens of new cookbooks, started working with Captain Morgan, and was featured as one of Huffington Post's best food bloggers. I got my first smartphone, and subsequently became addicted to Instagram. I liked my job, I spent time with friends, I threw a couple of parties, I saw my family all the time, I rested, I ran, I explored. If 2014 is as good as 2013 (and I think it will be), I'll be happy.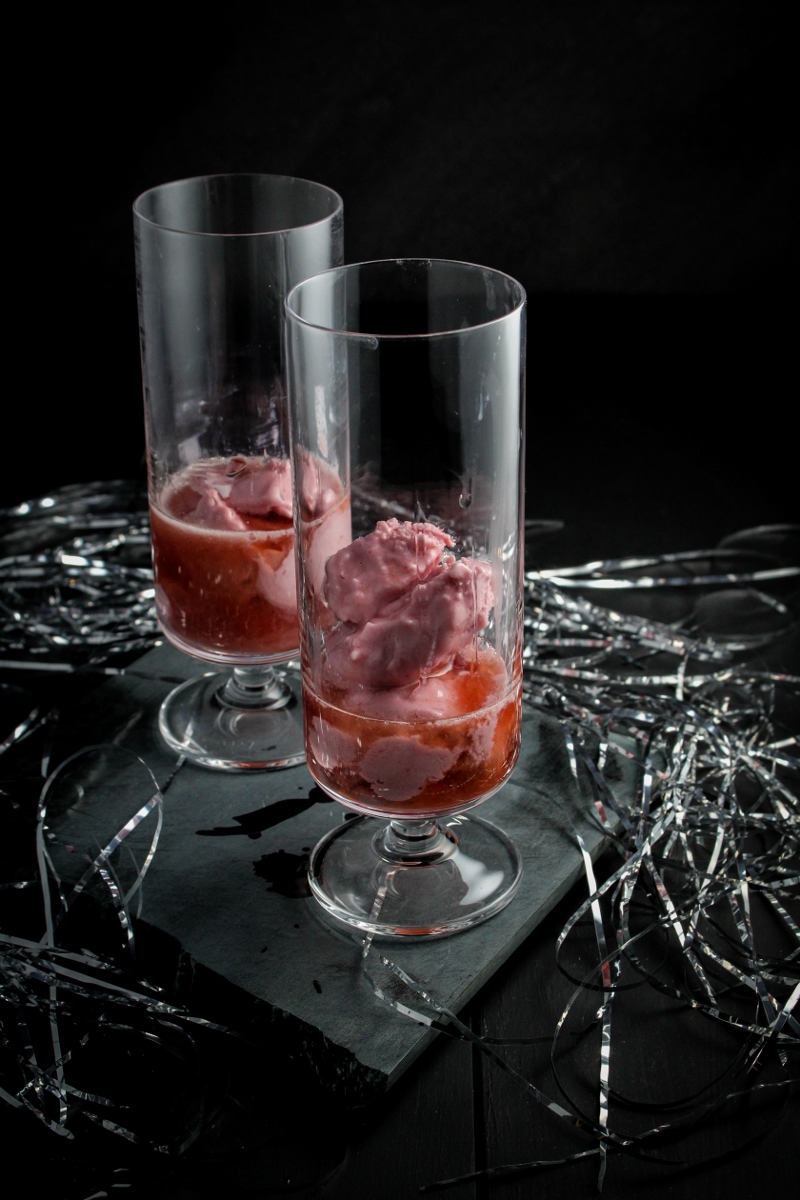 We have a pretty low key evening planned tonight/it's not really even that planned. We're definitely going to the movies with my brothers to kick things off. Then we might wander around First Night with some high school friends and see where the night takes us, or we could just end up on the couch with champagne and bugles watching Out of the Wild: Venezuela on Netflix. We'll see. Either way, I've created a drink to match our attitude toward the festivities – easy but still celebratory and fun. In fact, it's so easy that you could swing by the liquor store for Framboise and Champagne and the grocery store for a pint of sherbet right now and up the ante for your drinks tonight in a mere 20 minutes. Or you could just go with what you already have planned and make these tomorrow or any other day of the year. (Does anyone have a New Year's resolution to drink more champagne? I think that could be a good one…). Whatever you do tonight, I hope it's happy and fun, and here's to a wonderful 2014. Happy New Year!
P.S. I opened our Champagne early just for you guys and just drank both of these at 2PM. I also had a Best Pop of 2013 dance party by myself earlier this morning. No shame.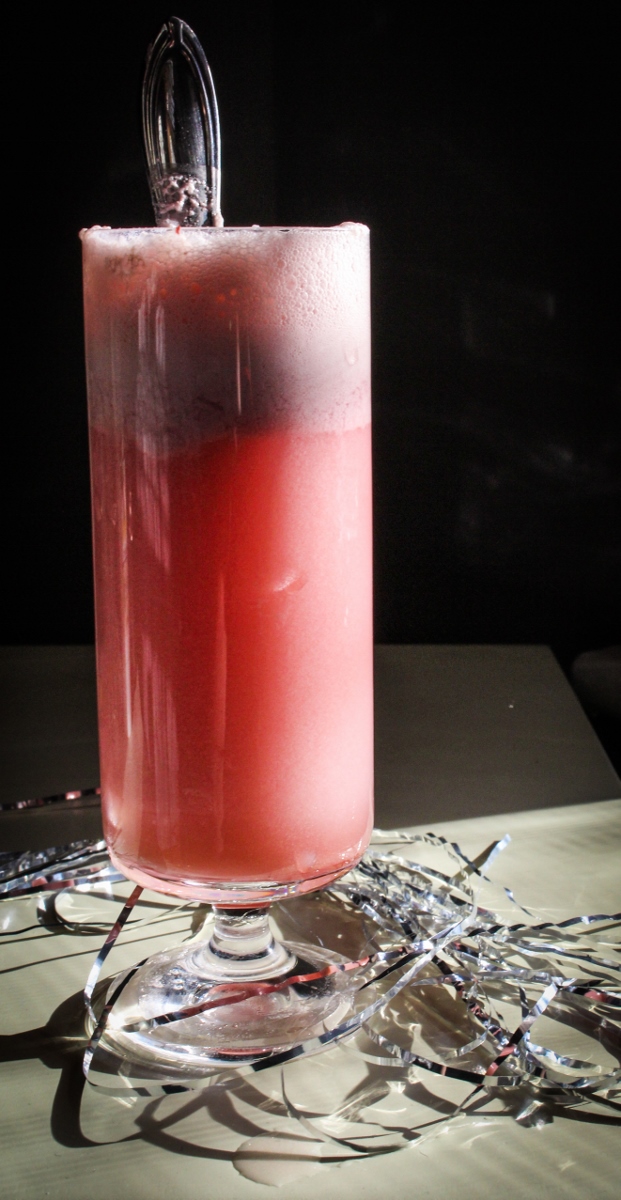 Raspberry Sherbet Champagne Floats
Serves 2.
2 small scoops raspberry sherbet
2 oz. Framboise, Chambord, or other raspberry liqueur
Champagne, Prosecco, or other sparkling white wine
Place a small scoop of raspberry sherbet into each of two champagne flutes. Drizzle 1 oz. of the raspberry liqueur into each glass. Top each glass off with champagne, stirring gently to mix. Serve immediately.
0