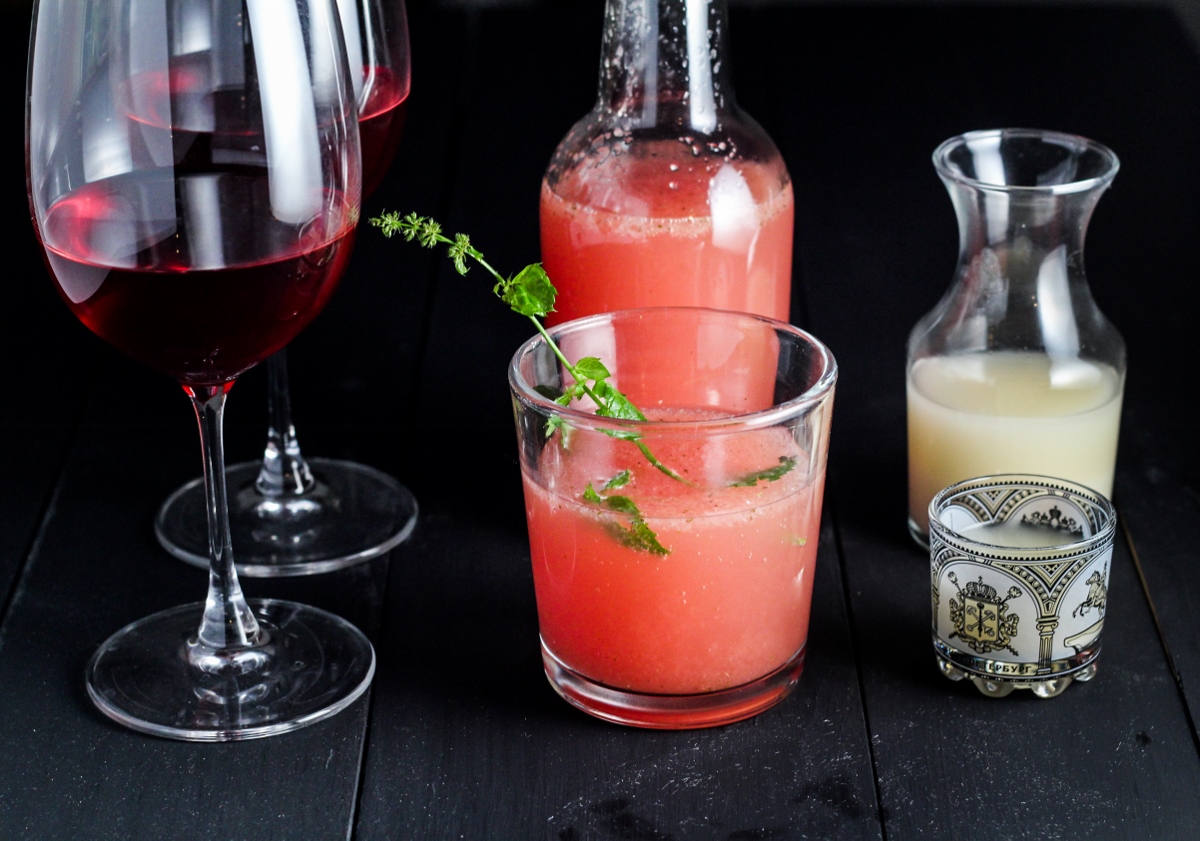 I'm teasing you a little bit with this headline: you don't get recipes for all three home brews in this post, only the soda. For the other two, you're going to have to go out and get a copy of Emma Christensen's True Brews. And it's not because I don't want to share, I do. It's just that I couldn't make the daunting process of brewing your own beverages at home seem nearly as clear and easy as Emma does, so I want to leave most of the explaining to the expert. Because that's exactly what Emma is, and True Brews is a fantastic (and fun) resource for anyone looking to get their hands dirty with fermenting their own soda, kombucha, kefir, cider, beer, mead, sake, or fruit wine. Certainly, you could find much larger tomes dedicated solely to the science behind brewing any one of these beverages, but for someone who just wants an easy introduction or who likes to dabble, True Brews is the perfect starting point.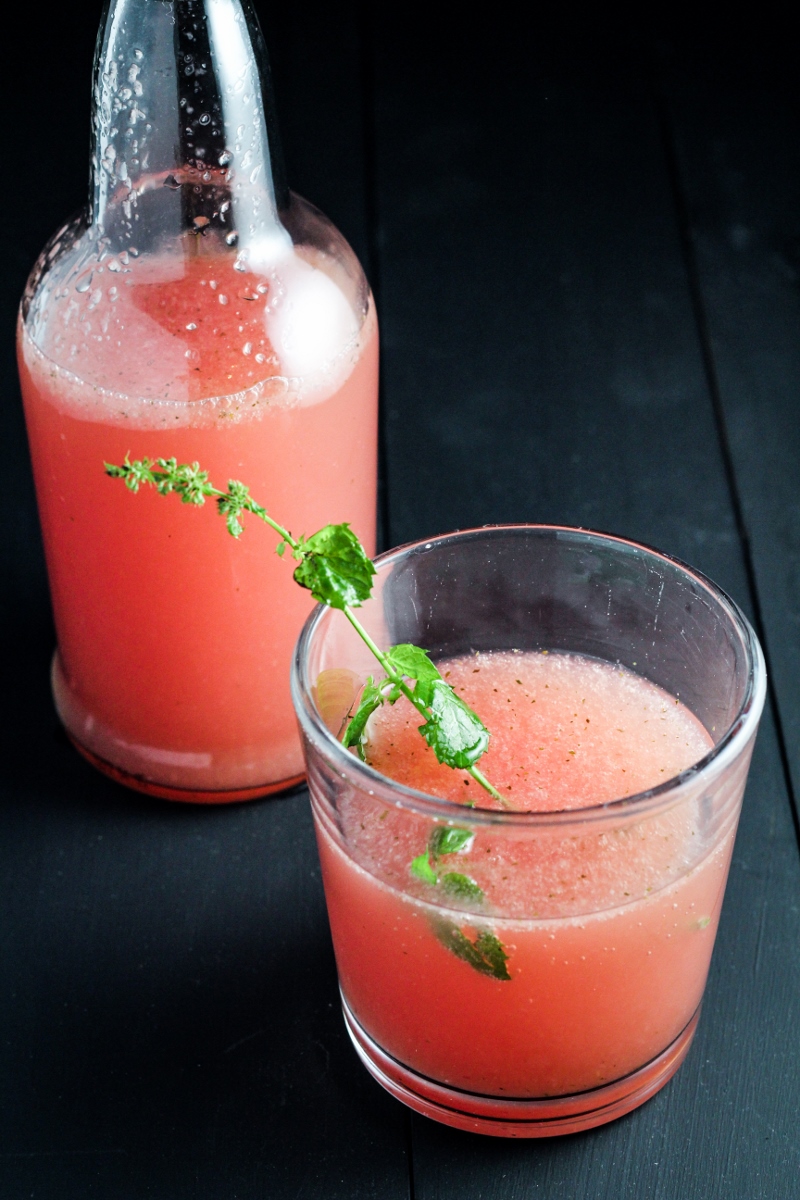 This review has been a long-time in the making. For three months there have been buckets of brews bubbling away in our new house, turning rice into sake, blackberries into blackberry wine, and homegrown watermelon into fizzy soda. Now that all three recipes are finished, it's time to have some friends over for a tasting party – that is, before we get started on our next project! (Cranberry mead, if you're curious).  Like most DIY food projects – cheese-making, charcuterie, bread-baking, canning – home-brewing takes time, practice, patience and a small investment in the necessary equipment. I have to say, so far, brewing is a bit more rewarding than the other projects we've tried – it's less labor-intensive and the results are faster and more consistent. Plus, drinking a glass of mead that's a little too dry is a lot more enjoyable than trying to eat a piece of cheese that didn't cure properly.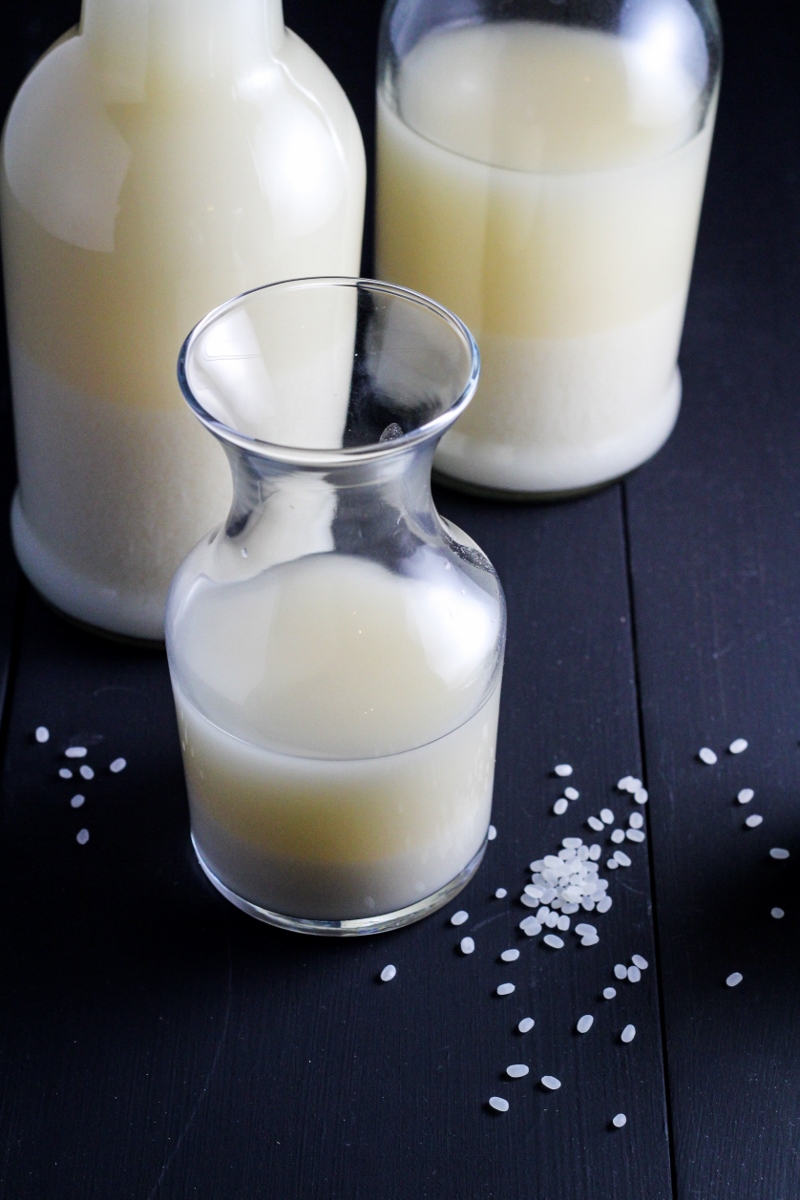 True Brews both clearly covers the basics for all kinds of brewing, and provides a number of appealing recipes to get you started. I'm really impressed by how not-daunting this book makes the whole process. Any questions we've had have been explicitly answered, and all three of our recipes worked out, even though Trevor wanted to start with the "advanced" sake recipe, which requires feeding the sake a little specially prepared rice every few days for almost two weeks. I started more simply, with the watermelon-mint soda, which was a snap to make – 24 hours after cutting up the watermelon, I was sipping a super fizzy, refreshing, slightly sweet soda. I can't wait to make a few more varieties; it's really the best soda I've ever tried. And the blackberry wine was enjoyable too, in a completely different way – it's sort of thin and has a bit more tang than most wines, but with a pleasant aroma of ripe berries and a uniqueness that makes you want to finish the glass. Not to mention, it's a gorgeous, gorgeous color, and completely translucent. I'm not really a sake drinker, but the sake is OK too – it's breadier than sake is supposed to be, but a chilled glass is still good, if not craveable. Because the first three recipes were successful, I'm eager to try more recipes – besides the cranberry mead, I have my eye on the Sweet Spiced Apple Cider, the Jamaican Ginger Beer, and the Apricot Wheat Ale. I feel like my drinking choices just got a whole lot more awesome.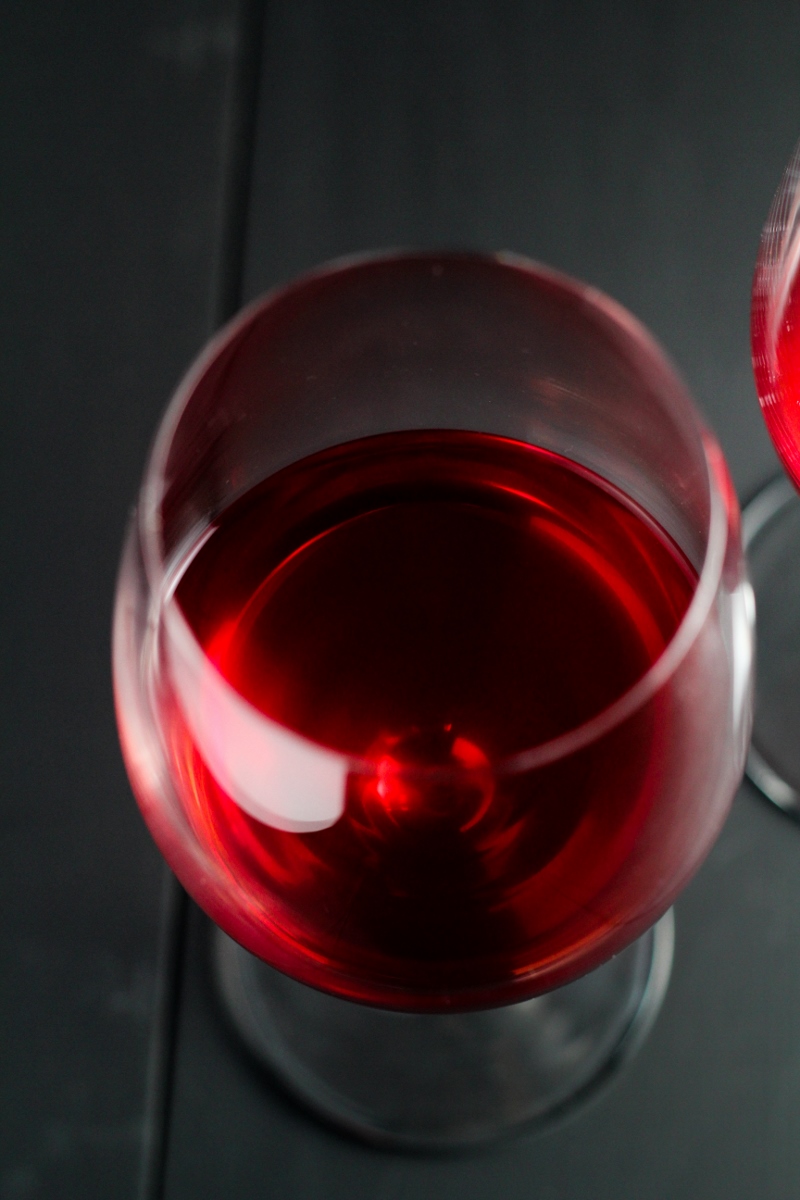 The bottom line: True Brews is an excellent primer on fermenting your own home-brews, both alcoholic (cider, beer, mead, sake, wine) and kid-friendly (soda, kombucha, and kefir). Emma covers the basics clearly and succinctly, making home-brewing accessible, appealing, and fun. The recipes are diverse and turn out impressively, and the enticing photography and clean design make this book the complete package. This may be a little light on new and detailed information for a seasoned brewer, but for someone just starting out, it's perfect.
Disclaimer: I received a review copy of True Brews from Ten Speed Press, but was not otherwise compensated for writing this review. All opinions are my own, as always.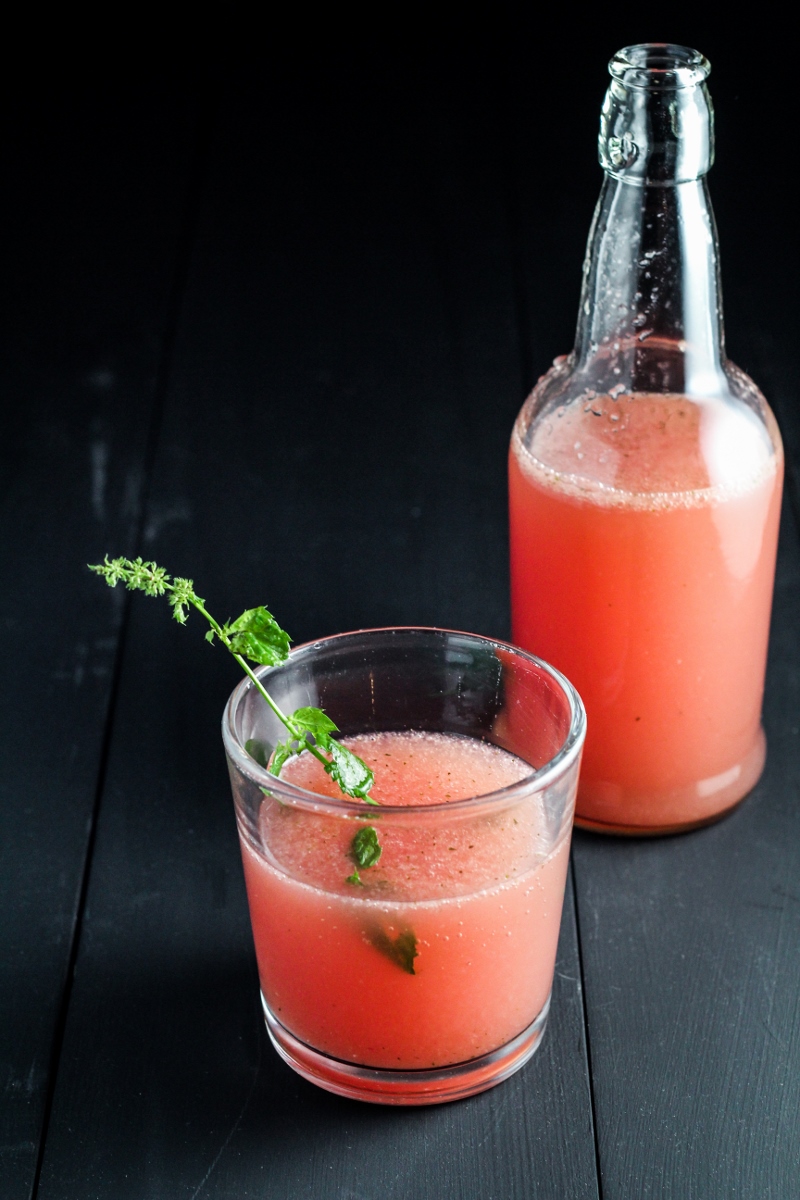 Watermelon-Mint Soda
Recipe from True Brews. Makes 2 liters.
4 pounds seeded, cubed watermelon (from a 6 pound watermelon)
1/2 c. packed fresh mint leaves
1/2 c. freshly squeezed lime juice (from 4-5 limes)
1 cup water, plus more to fill the bottle
9 TBS white sugar, plus more to taste if needed
pinch of salt
1/8 tsp dry champagne yeast (purchase at your local home-brew store)
To make soda you will need a clean, 2-liter plastic soda bottle, a blender, a fine-mesh strainer, and a funnel. Make sure all of your equipment is clean before you start.
Combine the watermelon, mint, and lime juice in a large bowl and set aside. Place 1 cup of water in a small saucepan and bring to a boil. Remove from the heat, add the sugar and a pinch of salt, and stir to dissolve. Pour the hot syrup over the watermelon, stir briefly to coat all fruit in the syrup, and let stand for 10 minutes.
In batches, blend the watermelon mixture into a smooth puree, then strain the puree through a fine-mesh strainer into a clean bowl, stirring the puree to allow as much juice as possible to run into the bowl without pushing any of the solids through the strainer. If you want a very smooth soda, line your strainer with a piece of cheesecloth.
Pour the juice into the the clean 2-liter soda bottle. Add water to almost fill the bottle, leaving around 1 inch of headspace at the top. Taste, and add a little more sugar or lime juice if desired.
Add the yeast to the bottle. Screw on the cap and shake the bottle to dissolve and distribute the yeast. Let the bottle sit at room temperature out of direct sunlight for 12 to 48 hours – the soda will ferment more quickly in a warmer room. When the bottle feels rock solid, with very little give, the soda is ready. Place it in the fridge overnight or for up to two weeks. Open slowly over a sink to release the pressure (sodas can easily overcarbonate). You can transfer to pretty glass bottles to serve the soda, but always store it in the plastic bottle to prevent explosions.
2